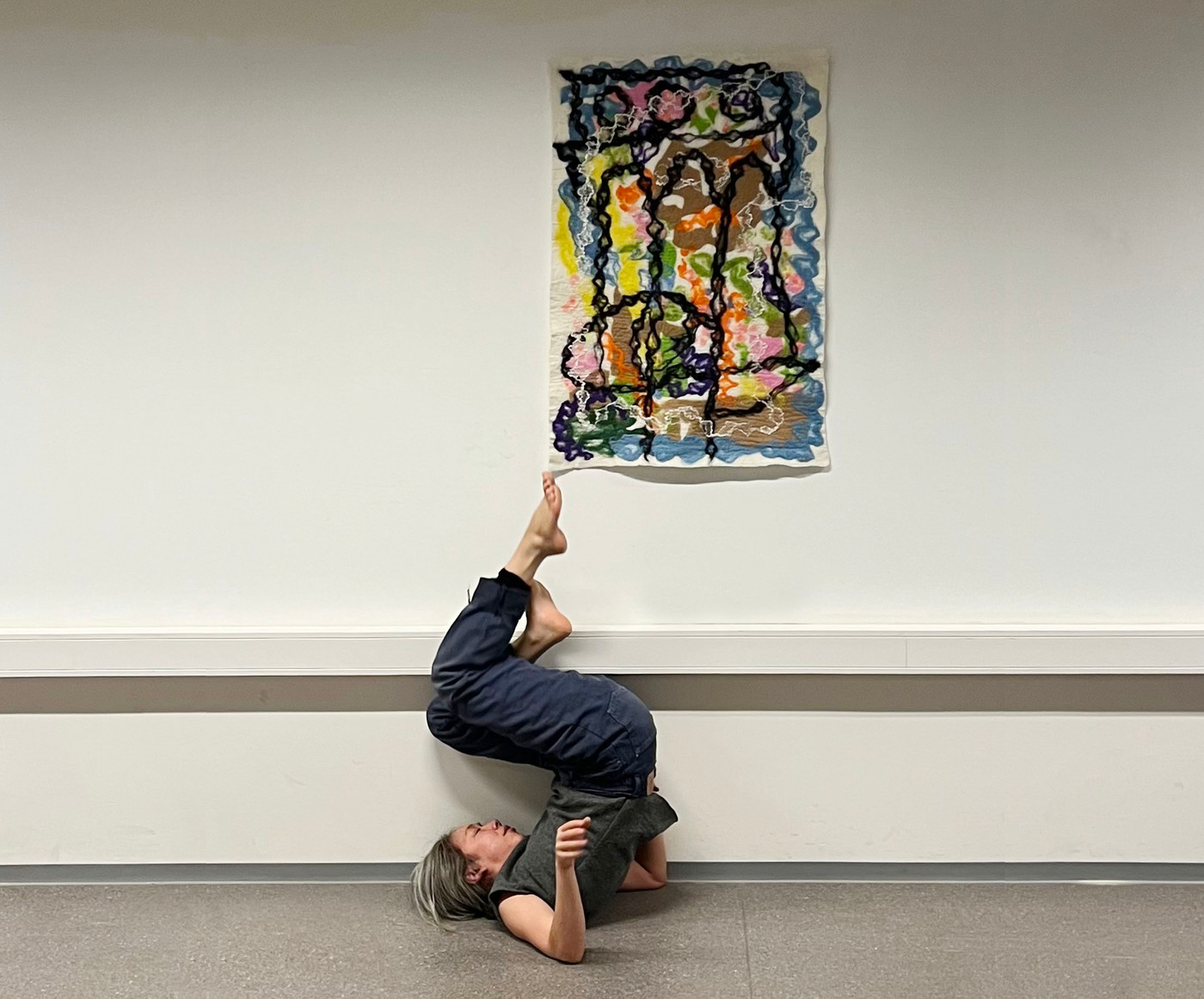 Performances
Kristine Vintervold and Hanna Filomen Mjåvatn

UMULIG

UKJENT

II

Performance
Ensjøveien 7, 3rd floor
Sat, 22 April 3– 3.30 pm
The performance will be held in Norwegian

Time, matter and the body.
A performative process about Kristine Vintervold's art practise in collaboration with Hanna Filomen Mjåvatn.
The space will be open after the performance.

NB! There is a staircase up to the main door from which there is an elevator up to the third floor.
Sarah Kazmi
What is a diasporic language, if any?
Live poetic recitals
Christian Krohgs gate 2
Sun 23 April, 12 pm – 4.30 pm
The Abandoned Mansions of Pakistan is a research project that focuses on the Pakistani and other diasporas in Norway, specifically in Oslo where these communities live. Touching upon diasporic dreams, nostalgia, and consumption, the research is a combination of architectural drawings, live events, installations and image-based works to explore food as a strategy for communication and knowledge production in our everyday lives. The Abandoned Mansions of Pakistan is explored through three interconnected projects: Sweet Dreams (2022), Cooking, time? (2023), and Visnings (2024).
In between this journey of researching and producing for Sweet Dreams and for Cooking, time? some findings have come out of Norwegian language learning books, discovered in my Norsk language classes. Here, I have found myself repeating various words and elementary phrases in Urdu and Norwegian, as someone trying to learn a foreign language would.
Hence, this program becomes a platform to show my findings from these books and to recite some of the poems in process; that will later become part of Cooking, time? exhibition this fall/winter.
Installation and storytelling
Sagene Kunstsmie, Drøbakgate 1, entrance Kristiansandsgate 2 up the stairs by Nazar Kafé
Sun, 23 April, 12 pm, 2 pm, and 4 pm, lasting 30 min
The installation in the artist's studio is open to the public throughout the opening hours 12 pm to 5 pm. It consists of 25 small paper figures that are lit with coloured lights and cast shadows on a backdrop.
The idea is based on the life of Lucy Snowe, the protagonist in Charlotte Brontë's novel Villette (1853). She was a single woman in the 19th century who lived a hard life fending for herself without a breadwinner. Despite this she had a vivid imaginary world which takes center in this installation.
Meet up at 12, 2, or 4 pm to hear the artist tell the stories that the installation is based on, or drop by on your own at another time during the opening hours.
Exhibitions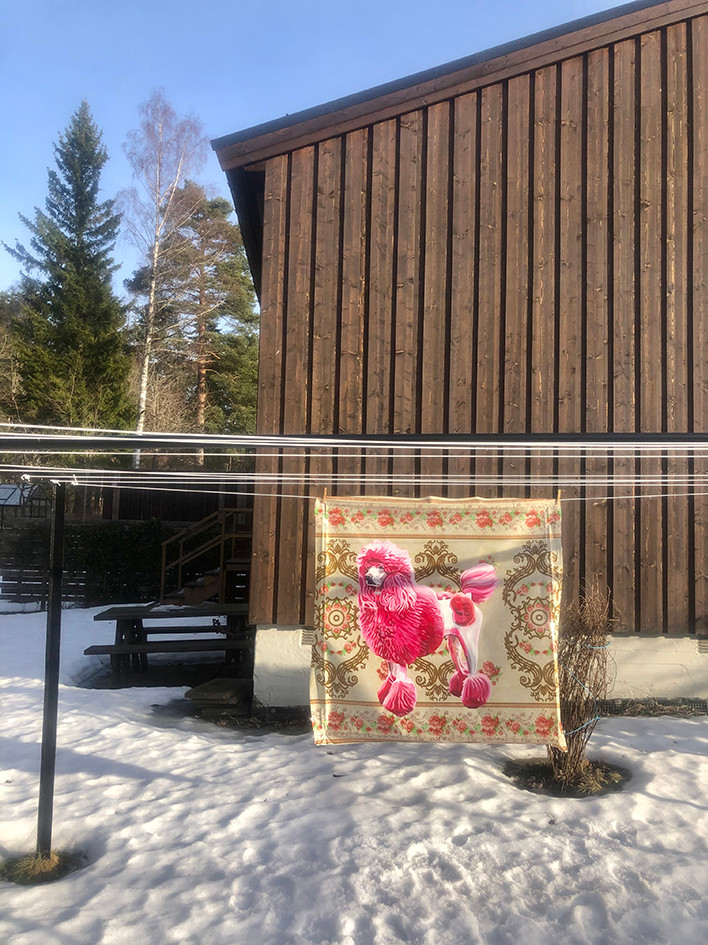 BØLER
TRIENNALE
Outdoor exhibition
Trolltun – artist colony at Bøler
Sat, 22 April 12 pm – 10 pm
Sindre Foss Skancke, Torunn Skjelland, Christian Tony Norum, Magnus Vatvedt, Diana Kinnerød, Anne Margrete Sjøflot, Espen Lomsdalen, Fredrik Raddum, Grete Neseblod, Håvard Hansen, Irene Nordlie, Ivar Nordlie, Irene Nordlie, Joachim Cossais, Kim Andre Hagen, Linn Halvorsrød, Mariken Kramer, Mikalsen/Marhaug, Patrik Entian, Silja Axelsen, Svein Mamen, Torine Helland, Ylva S Skrøvset
Refreshments served at 6 pm
Trolltun housing association
The artist housing at Bøler is a small exceptional housing association reserved for artists. It is located in a peaceful and idyllic area just by the Østmarka woodlands, between Bølerlia and Nøklesvingen. The housing consists of a unique combination of homes and studios in one which creates a collegial professional and creative community. To be qualified to live here you have to be a member of an artist association (such as NBK, NK, or FFF) and the housing can not be passed on as inheritance.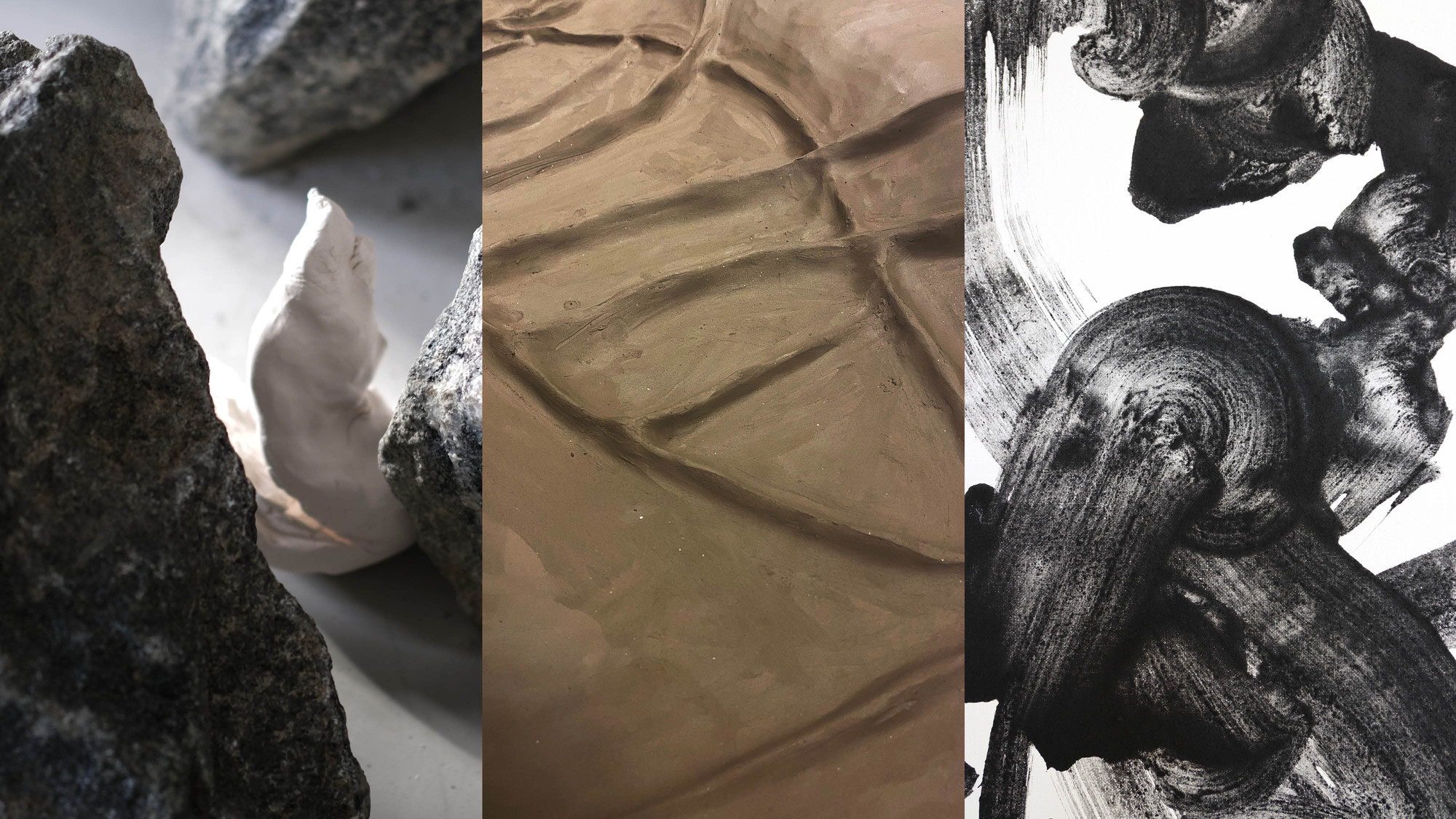 Exhibition
Brugata 15
Sat, 22 April & Sun, 23 April 12 pm – 6 pm
6 April – 29 April, Sat and Sun 12 pm – 4 pm
The exhibition's starting point are works where the material with its origin, process and history plays a central role – whether this springs from the artist's interest in materials or the need to work in a way that relates to our current historical situation with the climate and nature crisis. Through various approaches, methods and techniques, the artists retrieve materials from their current context and allow this action to speak for itself in the work. The exhibition shows painting, sculpture, an installation with airborne dust and a performance/ film work.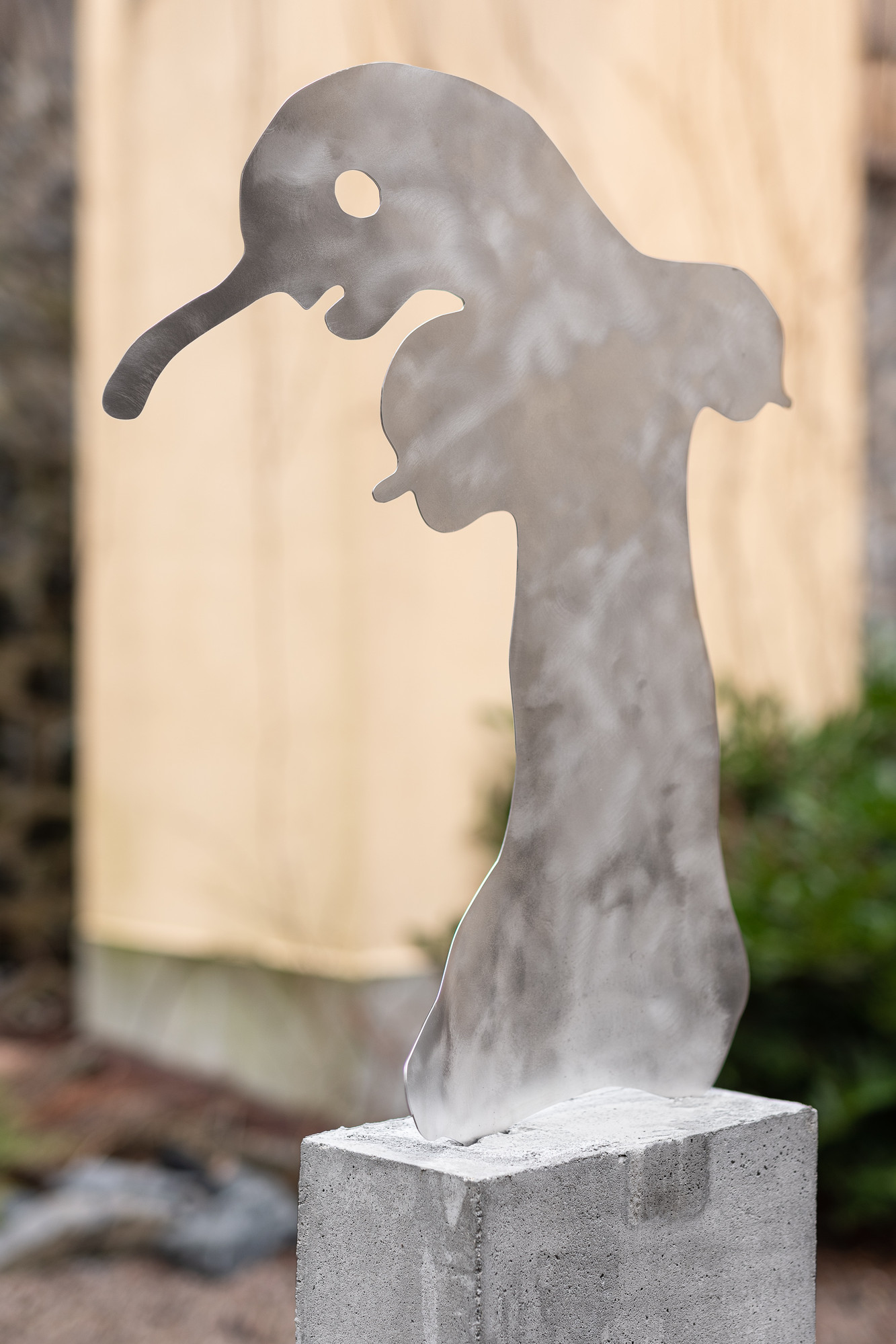 Jennie Bringaker
Outsiders
Exhibition
Femtensesse, Waldemar Thranes gate 70
Vernissage thurs, 20 April 6 pm – 8 pm
20 April– 24 June, Thurs – Fri 12 pm– 4 pm, Sat 12 pm– 2 pm
Sun 23 April 12 pm– 4 pm
Femtensesse proudly presents Norwegian artist Jennie Bringaker's solo exhibition Outsiders. In the spirit of spring, the doors open up to the back garden at Ila Pensjonat where new works by Bringaker occupy outdoor and indoor spaces of the historical building that was purpose-built as a home for self-supporting women in 1921. Bringaker works in a variety of media including sculpture, drawing and collage with a special focus on the female figure and how the idea of the feminine is perceived through form, materials and artistic techniques. The metal and paper cutouts presented at Femtensesse are inspired by the unmarried women that once called the building their home, who lived a life outside of social structures. Whether bent and twisted or spread-eagled, Bringaker's new figures resonate with the building's history as a site for sisterly companionship.
Oslo Open at Atelier Nord
Group exhibition
Atelier Nord, Olaf Ryes plass 2 (entrance Sofienberggata)
Sat, 22 and Sun 23, April 12 pm – 5 pm
Exhibition opening Fri, 21 April 7 pm
With Yngvild Færøy, Sindre Goksøyr, Aleksander Johan Andreassen, Julia Vance, Janne Talstad, Sayed Sattar Hasan, Marit Roland, Simen Engen Larsen, Pearla Pigao, Martinka Bobrikova & Oscar de Carmen, Narve Hovdenakk, Iselin Kleiva, Elina Waage Mikalsen and Mor Efrony.
According to tradition Atelier Nord is showing an exhibition during Oslo Open with the artists who have their studios at Olaf Ryes plass 2. In addition to the exhibition in the gallery run by Atelier Nord on the first floor there will be open studios on the floors above.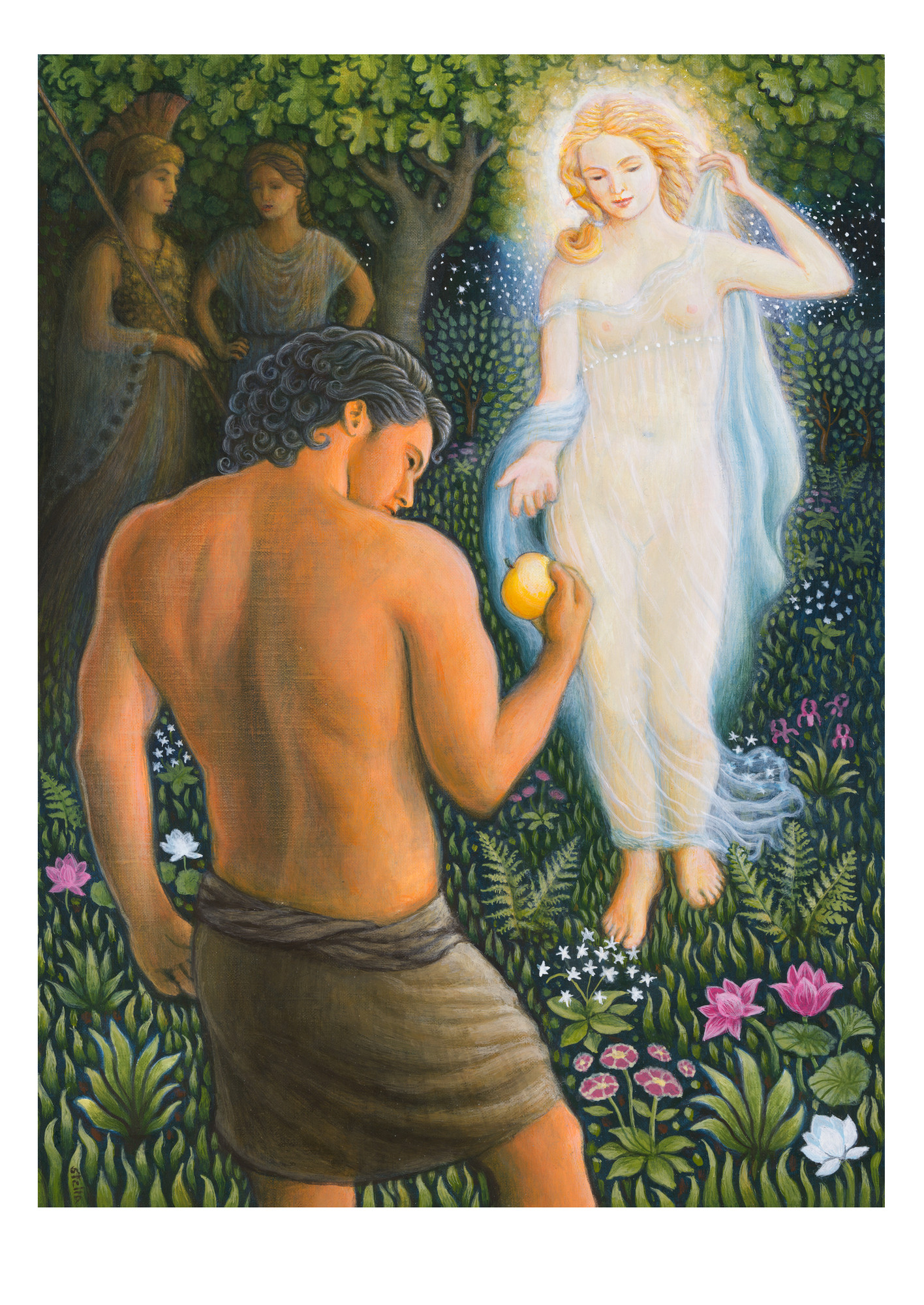 Stella East
The Greek Myths: The Trojan War
Exhibition
Oslo Creative Hub, Møllergata 9, 3rd floor
Sun, 23 April, 12 pm – 6 pm
The exhibition presents 11 original paintings from the book series, The Greek Myths: The Trojan War, published in 2022, by J.M. Stenersens publishers. The exhibition is next door to the artist's studio.
Galleri Sagene Kunstsmie
Group exhibition
Sun, 23 April 12 pm – 6 pm
Kristiansands gate 2 (entrance up the stairs by Nazar Kafé)
Torild Rødland, Elin Mack, Camilla Dahl, Alf Christian Hvaring, Fredrik Lloyd, Kari Adora Hauge, Maryam Abthai, Ingebjørg Vatne.
Film Screenings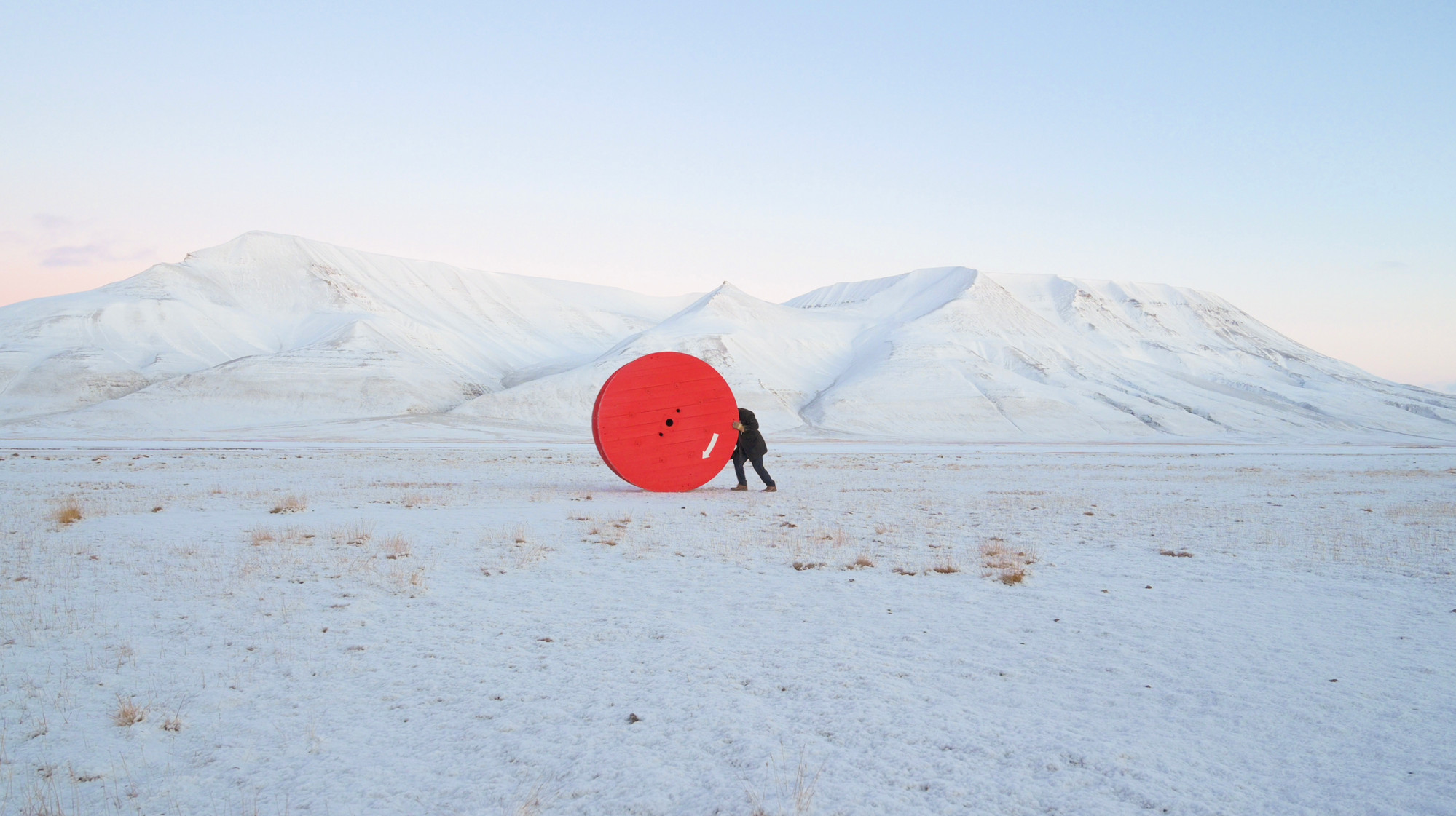 Open Video
XIV
Film program
UKS, Keysers gate 1
Sat 22 and Sun 23 April 12 pm – 5 pm
Vernissage on Friday 21 April 5.30 pm
OPEN VIDEO is curated by Janne Talstad and stems from the idea of an open source that can be used freely, altered, and shared by the curator as well as the artists over time. The common nominator for the participating artists is the Art Academy that was previously located in St. Olavs gate 32 and the art scene in Oslo from 2015 and up to today. Yet the Art Academy was only the point of departure, never a conclusion.
Participating artists:
Ayman Alazraq, Aleksander Johan Andreassen, Andrea Bakketun, Tone Bjordam, Ingrid Book & Carina Heden, Bobrikova & de Carmen in collaboration with Maria Alejandra Gatti and Anto Lloveras, Per Christian Brown, Yamile Calderón, Ronny Faber Dahl, Kristian Øverland Dahl, Frido Evers, Anneke von der Fehr, Iselin Linstad Hauge, Marte Hodne Haugen, Damian Michael Heinisch, Christian Hennie, Stein Henningsen, Runhild Hundeide, Jenny Hviding, Henrik Plenge Jakobsen, Astrid Johannessen, Saman Kamyab, Vsevolod Kovalevskij, Kristina Kvalvik, Ane Kvåle, Magne Lyngvær, Tone Myskja, Christian Tony Norum, Jóhanna Ellen Ríkharðsdóttir, Birgitte Sigmundstad, Kristian Skylstad, Arild Tveito, Tove Undheim, Magnus Vatvedt, Marte Aas og Janne Talstad
Other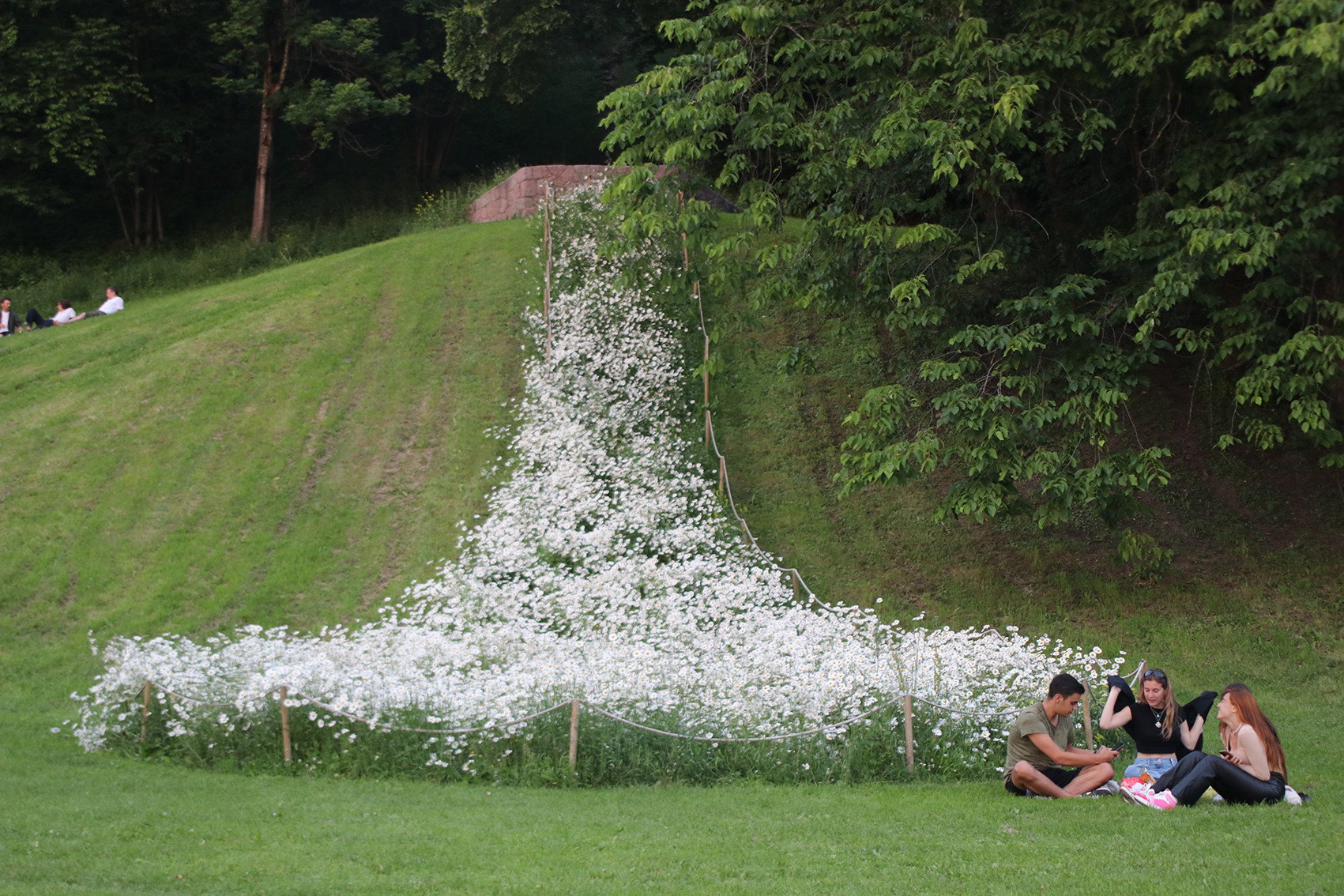 Runa Sandnes
Memorial Site for the Snow
Ola Narr park
Helgesens gate 84
Sat, April 22, 12 pm– 5 pm
The steep slope up from the grass field on Ola Narr used to be the location of one of Oslo's at the time 350 ski jumps. It played an important role for the locals at Tøyen, and the ski jumps gathered up to 50,000 spectators at a time. You can still see traces of the stone made jump-off point hidden between tall grass and trees at Ola Narr.
There isn't enough snow to use the old ski jumps anymore and climate change caused by humans is one of the reasons snow is disappearing. Today there are only three ski jumps left in Oslo.
On Saturday, you can visit Runa Sandnes when she works with some spring gardening for the sculpture Memorial Site for the Snow. The work shines a spotlight on the loss that comes with the rising temperature and consists of a 110 m2 large area planted with white meadow plants shaped like the snow in the run-off to the old jumping hill at Ola Narr. The flowers are locally collected daisies, caraway, Pimpinella saxifrage, gallium, and Silene vulgaris which suit the local insects.
It is Sandnes herself who will carry out the care of the plants. This Saturday she will weed, plant new plants, and put up a fence that surrounds the sculpture during the summer. The old jumping hill at Ola Narr has thus become one of the artist's several workplaces.
The work was made for the Norwegian Sculpture Triennale 2021 and bought by Oslo Municipality's Art Collection this year. This ensures that the sculpture will continue to flourish for many years to come.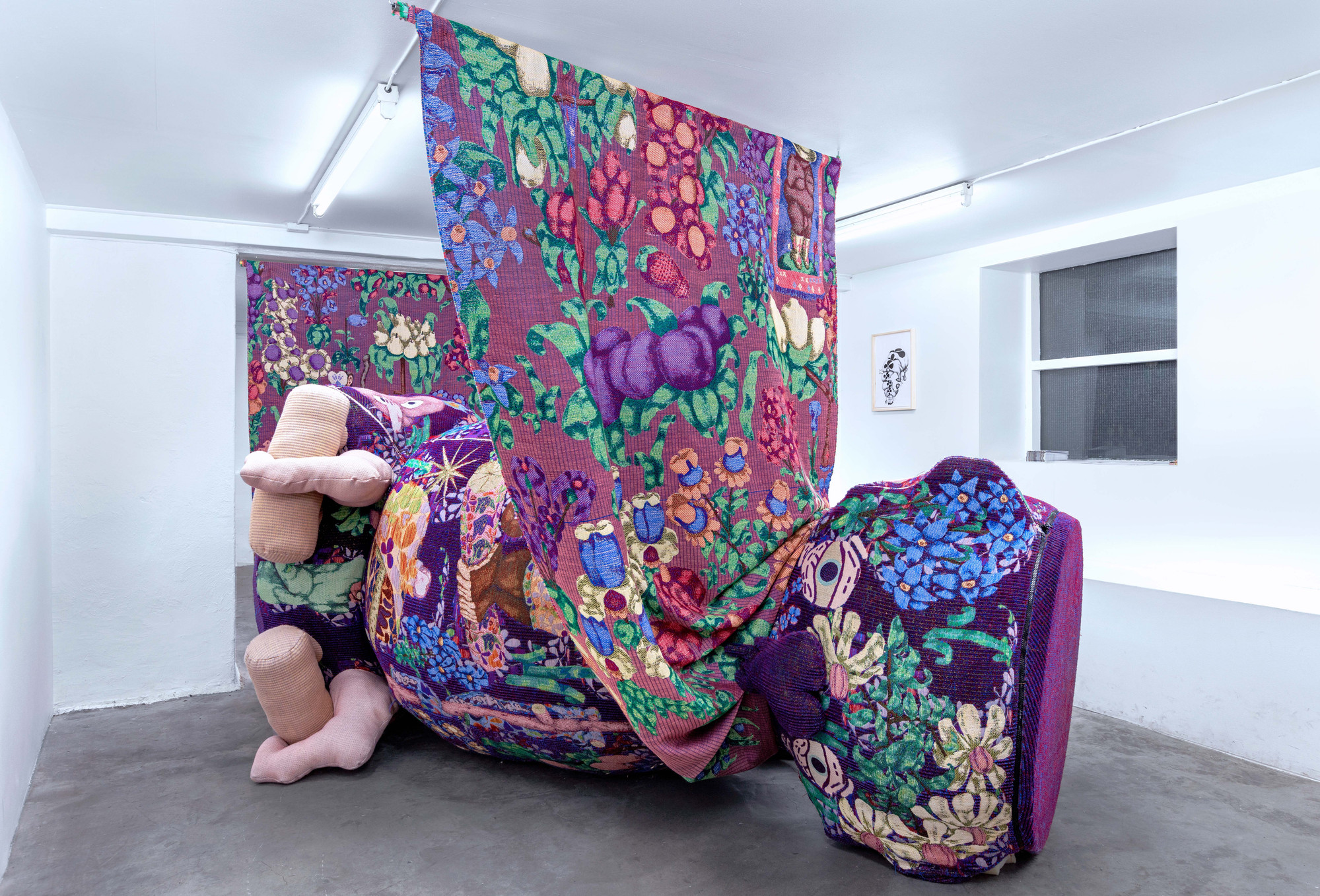 VEVFT
Kvadrat AS showroom, Biermannsgate 6
Sun, 23 April, 12 pm – 5 pm
Are you interested in digital jacquard weave? Come and visit us during Oslo Open and we will show you material samples and tell you about the process of industrial production of weaved textiles.
In 2023 the artists Kristina Austi, Håvard Kranstad, Iben Isabell Krogsgaard, and Alexandra Jegerstedt founded VEVFT in collaboration with Innvik AS, a textile factory in Stryn. VEVFT's goal is to strengthen the competence within the textile field through encouraging increased interest and knowledge for the textile media as an expression. Our overall focus is on how knowledge of traditions and competence in the textile field can form a base for an innovative and professional viewpoint on the textile field and contemporary art. Our goal is to offer high quality courses and project development on artists premises through workshops and interdisciplinary collaboration. VEVFT's collaboration with Innvik AS is unique in Northern Europe and covers artists' needs for larger productions, such as public art work.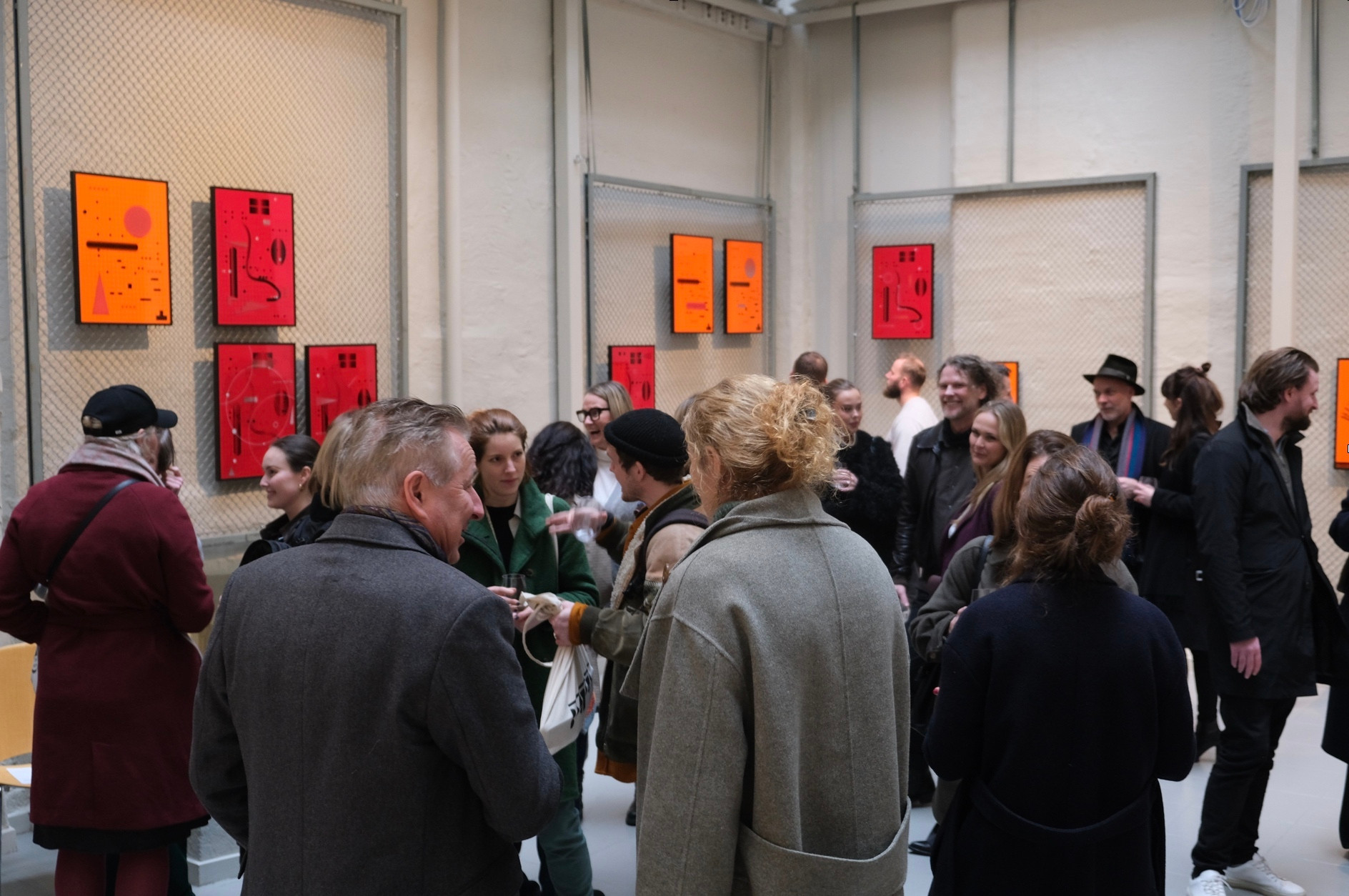 Launch party for Atelie
Gras in Kristian Augusts gate 14
Sat, 22 April, 7 pm
Oslo Open collaborates with Atelie, an online platform where artists can sell their art directly from the studio. Atelie launches a new app for iOS and Android. Welcome to the launch party! Sign up here.
In the Atelie app you can discover and buy art. During the Oslo Open you can:
See which Oslo Open artists are available in the app.
See the art available for sale from the artists you visit
Save favourites, follow artists and schedule studio visits
Buy art with 0% commission (only during Oslo Open)
The program is initiated and organized by the artists themselves. Contact each organizer for more information about the events.