Satellite Program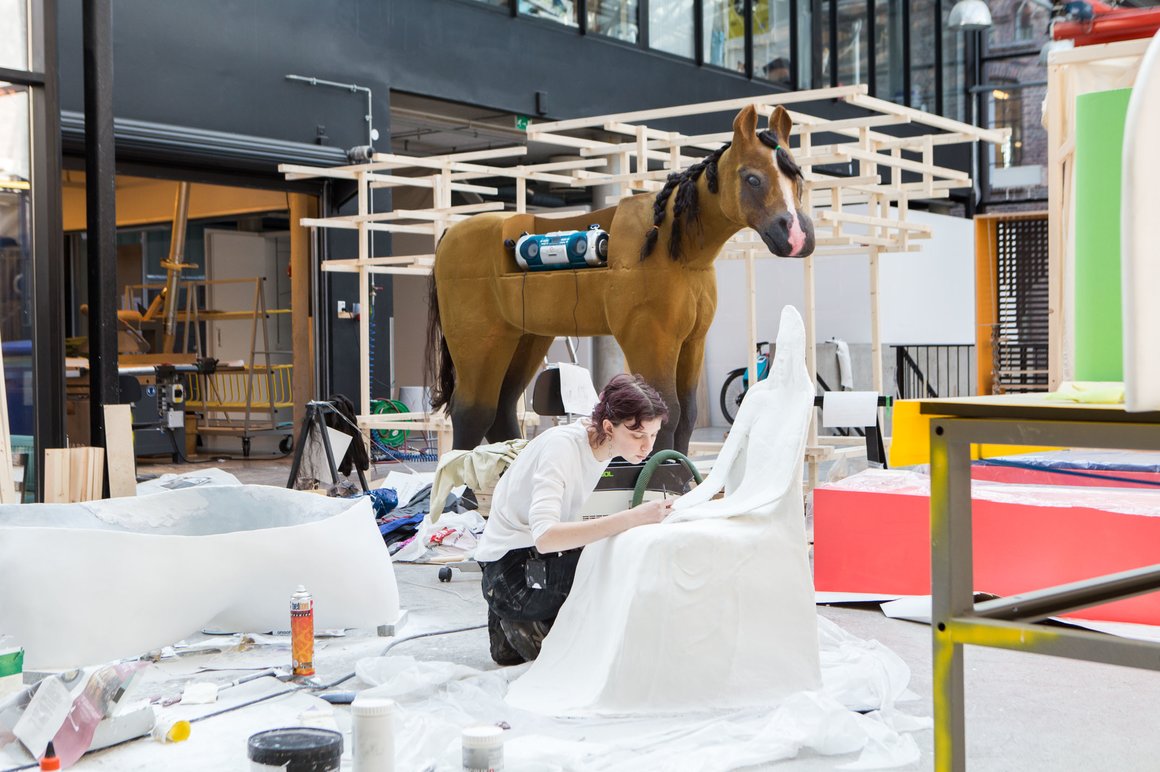 Oslo Open Satellite Program presents an alternative program to the main studio visit program. The satellite program is a list of exhibitions, performances, films, workshops and more taking place during the festival weekend. All satellite activities are by artist who are participating in Oslo Open.
Scroll down and see if you find something that tickles your interest!
Satellitte Program 2019
EXHIBITIONS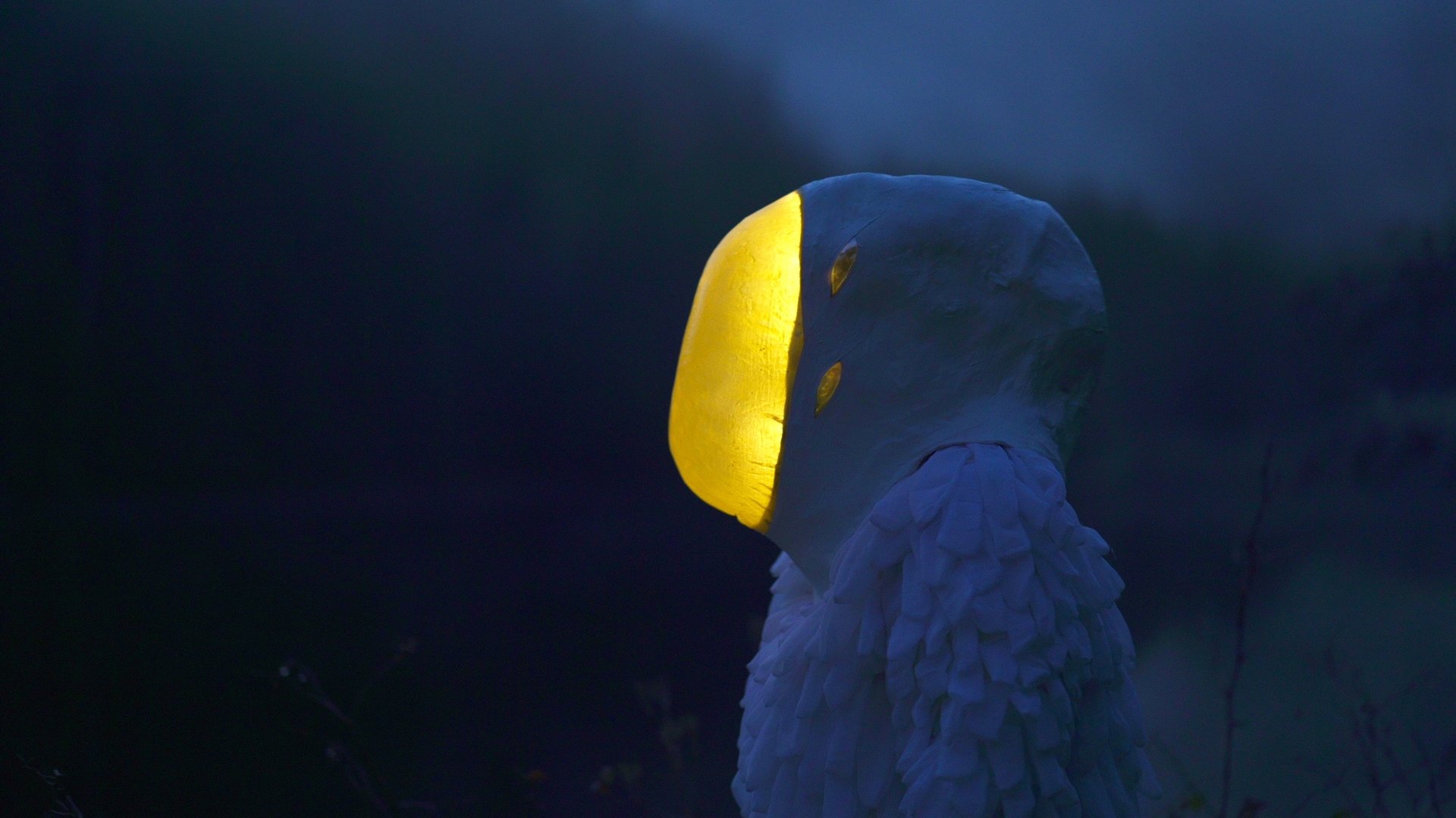 Ingrid Torvund, still from the film «I found you under earth, under blood», 2019
Under Earth: Ingrid Torvund
Kunsthall Oslo, Rostockgata 4
Saturday 27. april and Sunday 28. april 12.00–17.00
«I found you under earth, under blood» (2019) is the third and final part of the film trilogy that began with «Magic blood machine» (2012) and continued with «When I go out I bleed magic» (2015).
Kunsthall Oslo presents the exhibition «Under Earth» where the complete trilogy is shown for the first time along with a large selection of sculptures and artifacts from the three films.In these works, Torvund creates a personal mythology, rooted in nature and the landscape in Telemark. The combination of Christian and pre-Christian mysticism draws parallels to magic and folklore, but in their work these influences merge into a unique and unique vision.
Ingrid Torvund's macabre short films starts from her interest in nature, folklore and science fiction. The films are recorded in West Telemark, an area known for folk music, storytelling traditions and historical churches where "… pagan and Christian symbols exist side by side …".
The films are made in collaboration with Jonas Mailand, who is responsible for filming and developing ideas. The music was composed by Jan Erik Mikalsen and Martin Langlie.
---
PARA: Johannes Høie
Kunstplass, Tordenskiolds gate 12 – entrance from Rosenkrantz gate
Saturday 27. april and Sunday 28. april 12.00–16.00
The exhibition PARA marks a turn in Høie's oeuvre and introduces a new direction, both thematically, visually and pictorially. At the same time, this is a return to a territory he has worked in earlier.
This will be the first exhibition presenting oil paintings by Høie since 2003. He has, in parallel with his more established work in drawing in recent years, worked on approaching the painting again. The process with these works began around 2014 and has involved in-depth studies and a slow going back to this medium. Høie has moved towards a contemporary painting within a classical figurative form, but with motives that balances this in an ambiguous, almost abstract thematic landscape. He allows the observation and the actual gaze to melt into the narrative, in a similar way to that of a director. The motifs moves towards the surreal and the unheimliche that the surreal entail. In this exhibition, he is experimenting with a form of "dissection," by an insistent exploration and repetition of the motif.
---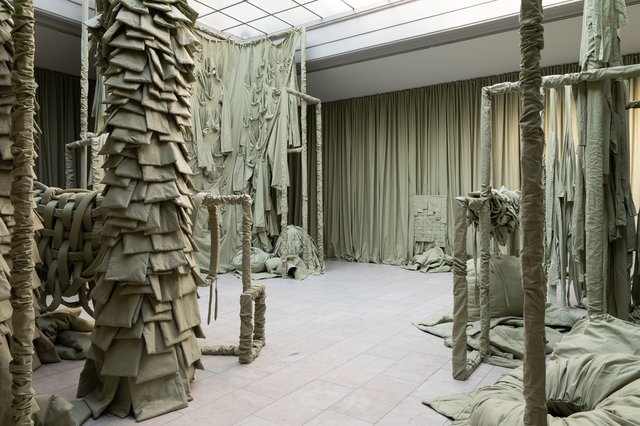 John Raustein, Margareta Bergman and Irene Nordli på Kunstnerforbundet

Kunstnerforbundet, Kjeld Stubs gate 3
Saturday 27. april and Sunday 28. april 12.00–16.00
During the festival weekend, Oslo Open artists John Raustein and Margareta Bergman present their work at Kunstnerforbundet.
The exhibition When everything falls into place is the third and final part of Raustein's exhibition trilogy. The first part: while you are becoming soil was shown on KRAFT in Bergen 2017, and second part: Away from the window and into the light was shown at Trøndelag center for contemporary art in Trondheim in 2018. In the exhibition at Kunstnerforbundet, John Raustein shows a comprehensive time- and place-specific installation consisting of textile works in varying formats.
In Raustein's practice, the abstraction of mental and tactile memories is central. Through formal experiments and an exploration of the associative potential of the textiles, Raustein creates ambiguous works that appeal to the viewer's own experiences.
- – -
Margareta Bergman is bending the definition of photography by letting several techniques cross each other.
Bergman herself says about her working method: I work freely and instinctively. I know what I want, but it changes all the time. I embrace the uncertainty. A tribute to the indecision and the total lack of ability to fully understand; to being in an area that moves in all directions without moving toward anything. Images with a kind of non-verbal, bodily alphabet. Something that I still do not properly understand, as though the images are still alien to me.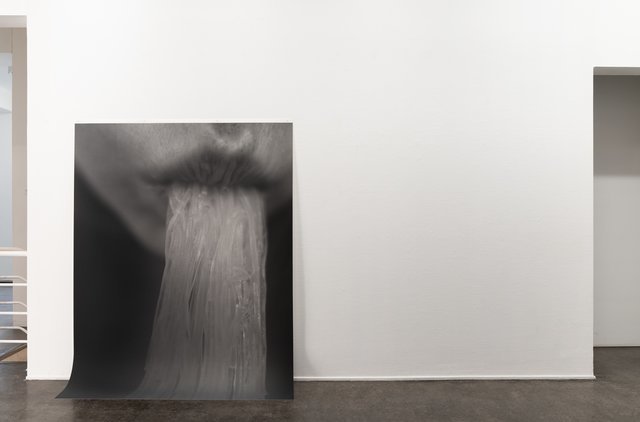 ---
1857 på Kunstnernes Hus

Kunstnernes Hus, Wergelandsveien 17
Lørdag 27. april og søndag 28. april kl. 11–17
Selfless, group exhibition with Tora Dalseng, Ane Graff, Anthea Hamilton, Mikael Øye Hegnar, Mirak Jamal og Nancy Lupo, curated by 1857. The exhibition is part of a new venture called Guest Play – where Kunstnernes Hus cooperates with artist-driven initiatives, which have the opportunity to curate exhibitions in the house's first floor. 1857 is a non-profit organization directed by Steffen Håndlykken, Jenny Kinge and Stian Eide Kluge. Founded in 2010, it operated as a project space for eight years in a former lumberyard in downtown Oslo. In a departure from the exhibition format, 1857's new program sees closer collaboration with artists to discuss, present and promote their works and careers.
---
Vår og sol på Olaf Ryes plass

Atelier Nord, Olaf Ryes plass 2
Åpning fredag 26.april 18.00– 20.00
Lørdag 27.april og søndag 28.april kl.12.00–18.00
Sol og vår på Olaf Ryes plass er en gruppeutstilling med kunstnere som har tilhold i atelierfellesskapet Olaf Ryes plass 2. Dette er femte gang kunstnerne på huset stiller ut sammen som del av Oslo Open.
Deltagende kunstnere: Yngvild Færøy, Iselin Kleiva, Sindre Goksøyr, Aleksander Johan Andreassen, Karoline Jahn Hjorth, Ellen Henriette Suhrke, Hans Kristian Borchgrevink Hansen, Simen Engen Larsen, Martinka Bobrikova & Oscar de Carmen, Janne Talstad
---
NATURLIG – Det som kom først
med Ragnhild Wik, Heidi Bjørnsdotter Thorvik, Jannik Abel
Norway Designs, Stortingsgata 28
Lørdag 27. april, kl.10.00–18.00
Verkene som vises på Norway Designs krever tålmodighet uten like og rå styrke. Repetisjon, mot til å fortsette, møte de samme følelsene og tankene. Verkene utstillerne skaper er en påminnelse om at vi som gruppe har et grunnleggende behov for et saktere tempo enn det samfunnet legger opp til. Det kan ligge en følelse av stagnasjon i vår moderne tidsånd å skulle skape for hånd, men sinnsroen i dette skapende er presserende – noen må bevege seg sakte, i en annen retning. Tilbake til UR, det vi alle kommer fra.
Ragnhild Wik lar seg inspirere av natur og naturkrefter. Luft, vann, ild og jord er viktige spenningsskapere, og hennes arbeider er samtidig skjøre og røffe.
Jannik Abel skaper i flere ulike medier, i grenseland mellom kunst og aktivisme. De siste årene har hun kun jobbet med funne materialer, alltid med fokus på det menneskelige.
Heidi Bjørnsdotter Thorvik jobber med ting som planter, bark, røtter, håndspunnet garn og rekved. Det er en ydmykhet og religiøsitet i hennes arbeider, som gir nerve og ekstra dimensjon.
---
Utstilling i Sagene Kunstsmie

Galleri Sagene Kunstsmie, Drøbakgata 1,
(inngang fra Arne Gjestis plass, trapp opp ved siden Nazar cafe)
Lørdag 27. april og søndag 28. april, kl.12.00–18.00
15 kunstnere fra Sagene Kunstsmie som også deltar på Oslo Open, holder gruppeutstilling i sitt nyoppusede galleri. Galleri Sagene Kunstsmie er et kunstnerstyrt galleri i bydel Sagene.
70 kunstnere har sin arbeidsplass i Sagene Kunstsmie.
---
Utendørs IV

Rulleboden, Tveten gård, Tvetenveien 101
Lørdag 27. april og søndag 28. april, hele døgnet
Utendørs III er et tekstilt arbeid av Brynhild Slaatto som har foretatt en historisk reise fra Arkitekt- og designhøyskolen, via Palmehuset i Botanisk hage, til Hallingdal museum, Dagali, Tveten gård og Lindeberg besøksgård. Utendørs III har under sin reise blitt utsatt for vær og vind over lengre tid, slik at farger og materiale har blitt preget. Et nytt prosjekt – Utendørs IV – vil vises på Tveten gård, Rulleboden, som et satellittprogram til Oslo Open i perioden 23.–29. april. Prosjektet vil bestå av 5 paneler når det er avsluttet, våren 2019.
---
PERFORMANCE

: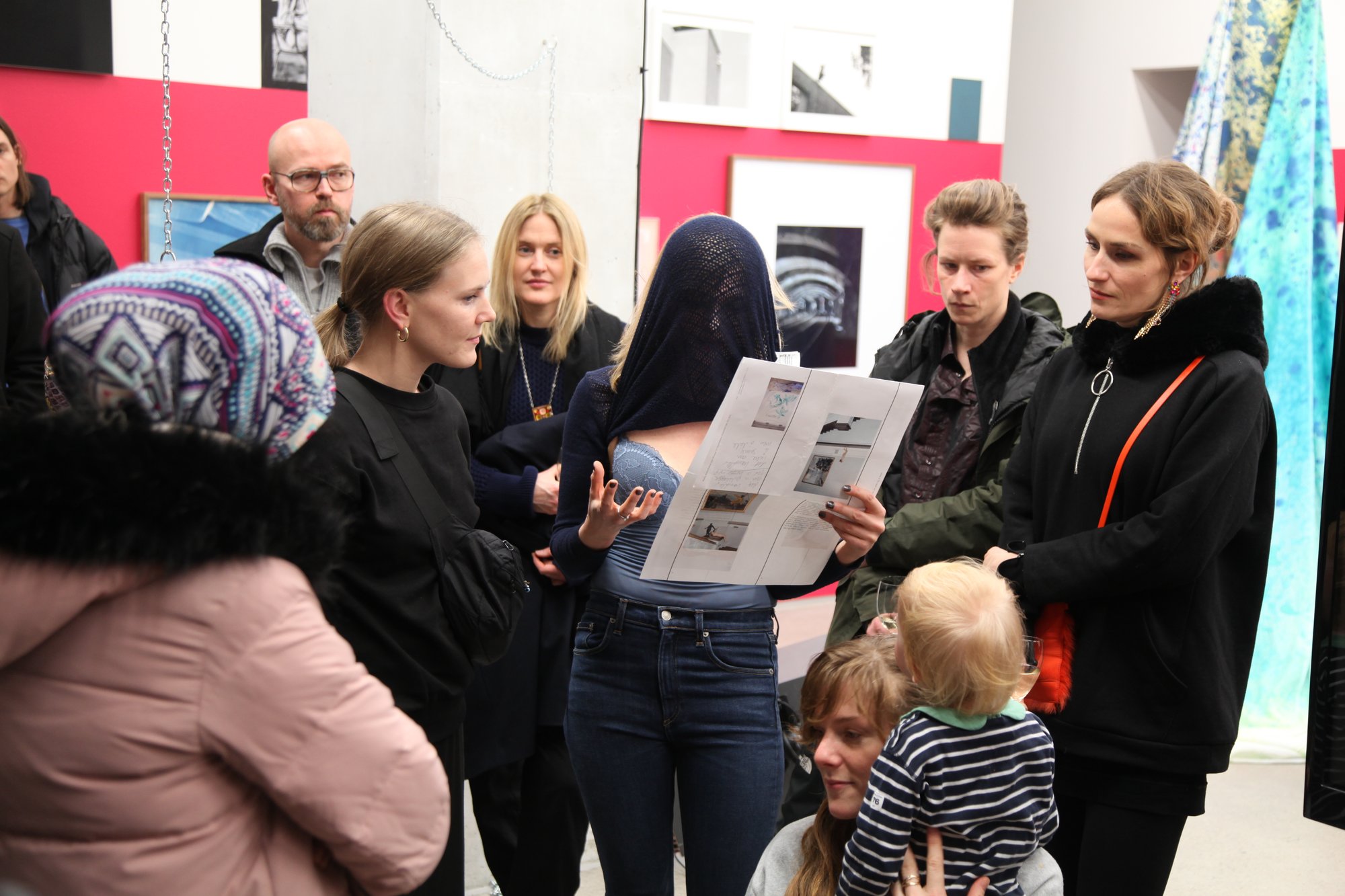 Marthe Ramm Fortun, En arm og et bein, Kunsthall Oslo, 2018

When I'm not near the slide I love, I love the slide I'm near:
A midnight performance by Marthe Ramm Fortun
Fotogalleriet, Møllergata 34
Lørdag 27 april kl. 23.59
Performance artist Marthe Ramm Fortun is participating within Fotogalleriet's Women in Three Acts, contributing a series of newly developed, site-specific performances, crossing Fotogalleriet's archives as a pioneer space, to reveal the vulnerabilities of female positions and the gaps of inclusion in its history. Ramm Fortun will use a visceral and affect-based presence to challenge the institution's space. She will tackle a general biased narrative where implicitness and silence in educational institutions as well as in art institutions lead to a perpetuation of the idea of women's absence, despondency and (re)discovery, instead of an actual analysis of individual practices and their distinct qualities. The title of the performance refers to the ongoing dialogue between feminist theorists Linda Nochlin and Abigail Solomon Godeau, of City University of New York.
---
Green Lion
(Studio performance / DJ)
S19 – Storgata 19
Tlf for inngang : 98449804 eller nummer på poster på inngangsdøren
Lørdag 27. april kl.20.00–23.00
Mini-konsert/performance, ca kl.21.00
- Song of the Green Lion –
Den musikalske komposisjonen Song of the Green Lion beveger seg dynamisk fra rolige adagio temaer inn i rytmiske og hypnotiske blues-droner som sjamanistisk søker etter å fremkalle en ånd av overtoneharmonier. Denne gitar-baserte fusjonen av tilsynelatende ulike stilarter strekker seg ut til et ambient lydmantra som blir til en omsluttende lydopplevelse.
---
Performance of the Fork#02
Sound sculpture by Stian Korntved Ruud
Galleri Format Oslo, Rådhusgaten 24
Fredag 26.april kl.17.00–18.00 pm.
Korntved Ruud explores the sound-producing properties of materials. His work is often based on everyday objects that we consciously or unconsciously interact with daily. Through material-based exploration and storytelling he manifests and illustrates reflections on the world we live in. Korntved Ruud´s works mainly consists of metal and wood (interspersed with some electronics) with a wide range of production techniques.
Join us for a short introduction of Stian Korntved Ruud's exhibition followed by a performance of the Fork#02 sound sculpture.
FILMPROGRAM

: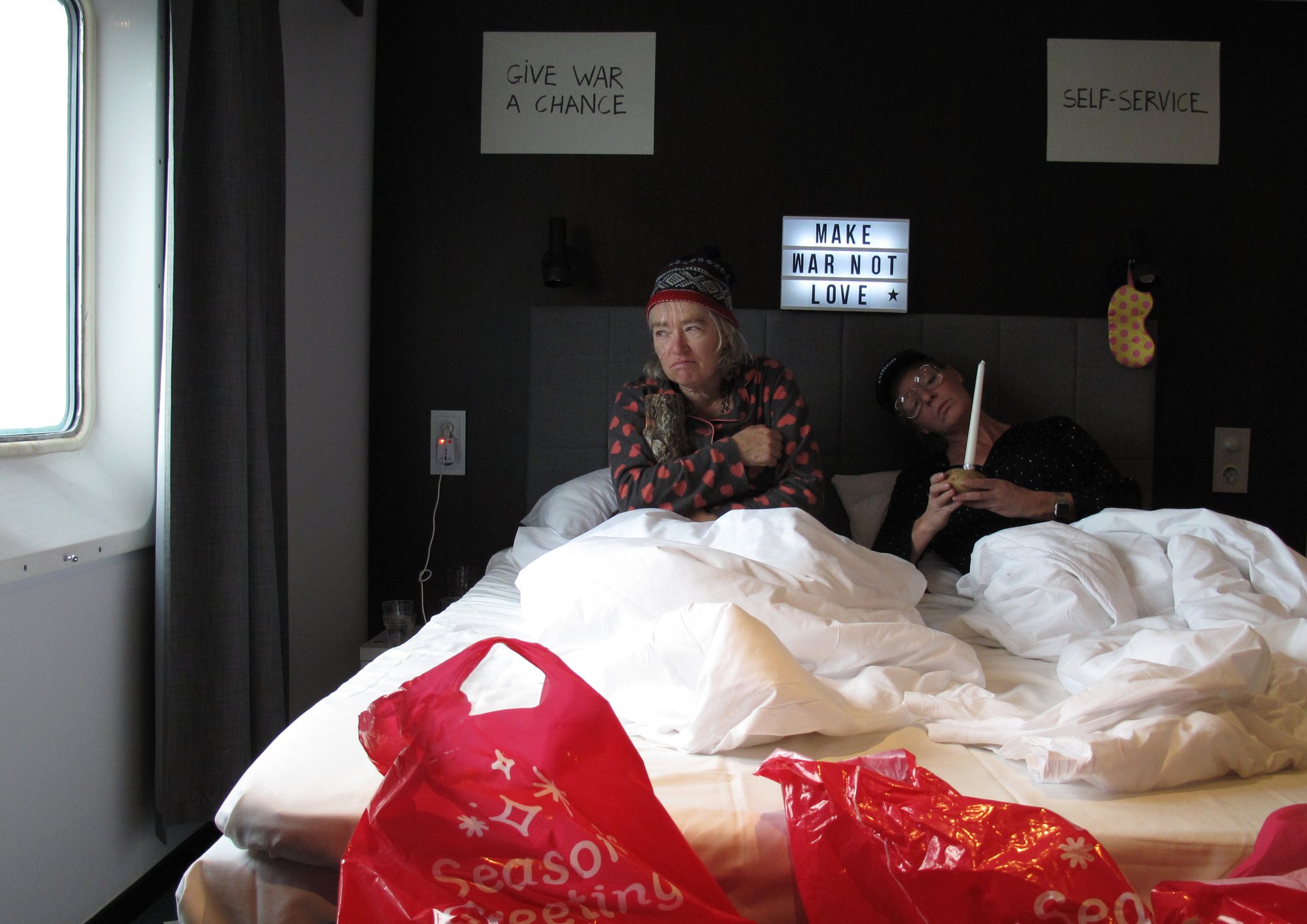 The Legendary Curators: Log Lady Lusty & Ellen Christensen, (This is not a videostill)
OPEN VIDEO X

Tenthaus Oslo, Maridalsveien 3
Vernissage: Fredag 26. april kl.19.00
Lørdag 27.april kl.12.00–20.00
Søndag 28.april kl.12.00–18.00
Filmprogram & utstilling
OPEN VIDEO, som er kuratert av Janne Talstad, stammer fra ideén om en åpen kilde som kan brukes fritt, forandres og deles. Således kan filmprogrammet Open Video forandres både av kuratoren og kunstnerne over tid. Utgangspunktet for utvelgelsen av deltagende kunstnerne, er Kunstakademiet i St.Olavs gt. 32 og Oslos kunstscene fra 2015 til og med årets filmprogram. Flere av Open Video – kunstnerne stiller ut fysiske kunstverk i tillegg.
Deltakende kunstnere:
Ayman AlAzraq, Alexander Johan Andreassen, Andrea Bakketun, Tonje Bøe Birkeland, Margrethe Kolstad Brekke, Lars Brekke, Jonathan Brewer, Petter Buhagen, Yamile Calderon, Log Lady Lusty & Ellen Christensen, Kristine Dragland, Anders Eiebakke, Frido Evers, Anneke von der Fehr, Crispin Gurholt, Iselin Linstad Hauge, Damian Heinisch, Christian Hennie, Hilde Honerud, Runhild Hundeide, Henrik Plenge Jakobsen, Astrid Johannessen, Saman Kamyab, Jon Eirik Kopperud, Janne Kruse, Ane Kvåle, Linda Karin Larsen/Linda Lazer, Kaja Leijon, Magne Lyngvær, Tone Myskja, Karen Nikgol, Christian Tony Norum, Yafei Qi, Jóhanna Ellen Ríkharðsdóttir, Jenny Marie Hviding Schjerven, Sigmund Skard, Kristian Skylstad, Ellen Henriette Suhrke, Jared Theis, Kjersti Vetterstad, Siri Vinterly, Per Christian Brown, Silje Storm Drabitius, Bobrikova & de Carmen, Janne Talstad
Performanceprogram
Fredag 26.april kl.19.30
The Warriors av Karen Nikgol og
How's the weather how's your health how much did you sleep last night? – Ice Water Eyes av Jóhanna Ellen Ríkharðsdóttir
Lørdag 27. april kl.18.00
Screening med introduksjon av Log Lady Lusty & Ellen Christensen: Cabin Economy Contemporary/Sailing Stormy Waters – En Office for Contemporary Grounding dokumentasjon.
WORKSHOPS

OG

ANDRE

HENDELSER

: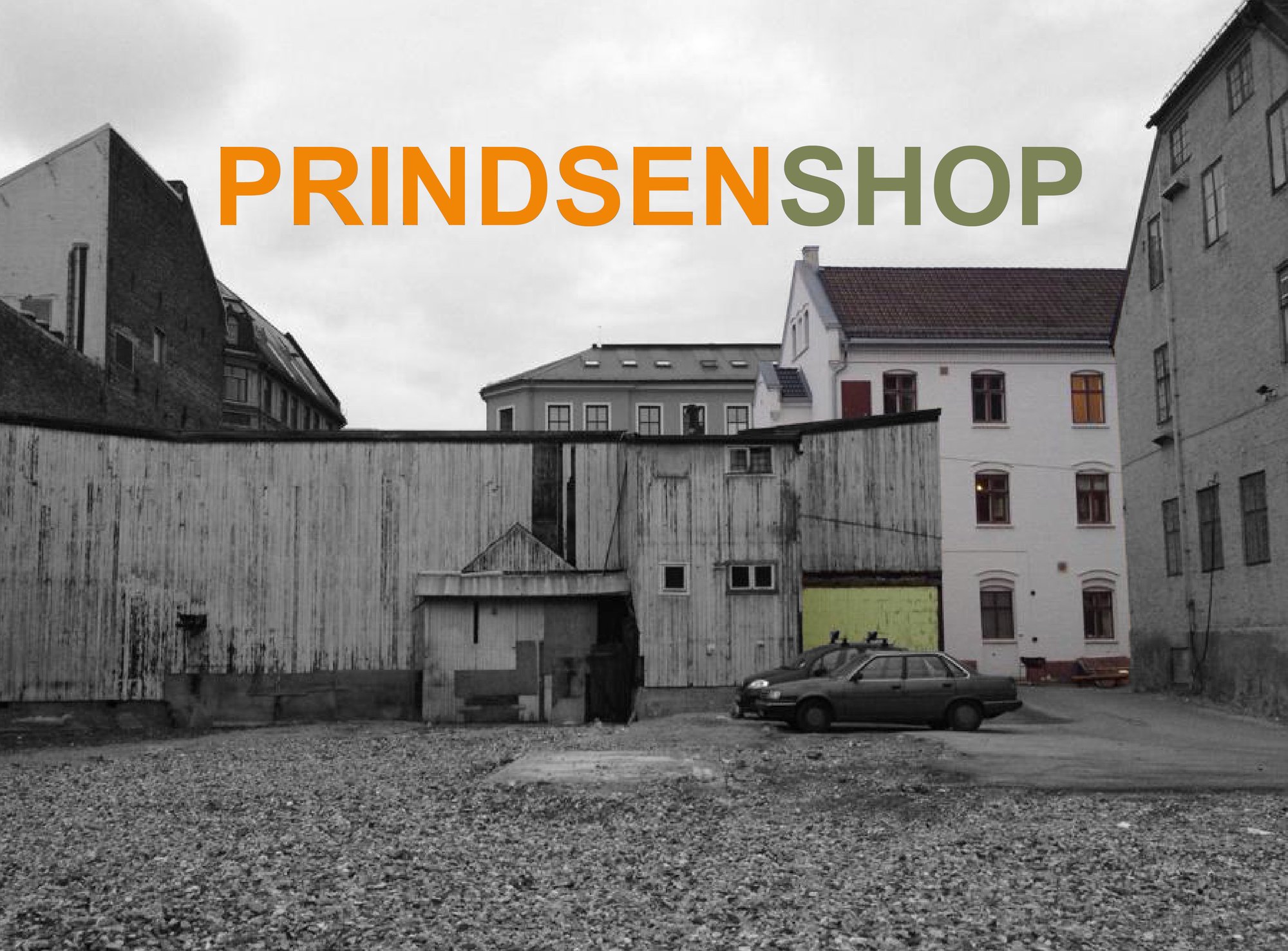 Prindsenshop

Samvær Under Tilsüns Grei Kafe

Plenen utenfor Myntgata 2
Lørdag 27. april fra kl. 15.00
Hardware-friform-tekno-konsert med Samvær Under Tilsün
Flere innslag kommer – sjekk ut WWW.TILSYN.SE for nærmere informasjon!
---
Prindsenshop

Prindsen Kunstnerkollektiv, Storgata 36B
Lørdag 27. april kl.12.00–18.00
The Prindsen Artist collective has, after several years of participation in the Oslo Open, noticed that an increasing number of visitors want to purchase art during the festival.
This year they will facilitate this and launch their own brand-new sales department. In Prindsenshop, they sell original work and other things they have made at affordable prices, directly off the wall.
With the sales department, the artists want to make it easier for people to own art.
Welcome to Prindsenshop – with vipps or cash!
---
Kroloftet

Frysjaveien 40, inngang 7 B
Lørdag 27. april kl.11.00–18.00
Kroloftet er et atelier- og arbeidskollektiv som er boltreplass for omtrent 150 kreative mennesker.
Kroloftet fyller dagen med aktiviteter, utstilling og servering fra tidlig til sent.
Omvisninger hver hele time fra 11 til 15. Det blir utsalg og fremvisning av et bredt utvalg kunst og håndverk laget på huset. Oscar lager pizza. Velkommen!
https://www.kroloftet.no
---
Glassblåsing for åpen scene!

Kjelsåsveien 145, bygg 7
Søndag 28. april kl. 11.00–18.00
Varighet glassblåsing: 12.00–16.00
Pål Roland Janssen blåser glass for åpne dører. Han har med seg barn som glassdesignere i workshop, og gleder seg til å fortelle om det magiske glasset!
---
Kafé på Frysja Kunstnersenter

Kjelsåsveien 145
Søndag 28. april kl. 12.00–17.00
Kafe på Frysja Kunstnersenter med salg av kaffe, vafler mm.
---
Utendørs "atelierpraksis" på SALT

SALT, Langkaia 1
Lørdag 27. og søndag 28.april kl.12.00–18.00
SALT art & music og Allmenning, inviterer til visning av workshop med et tverrfaglig knippe kunstnere som har sin praksis i det offentlige rom. Dette er deres "atelierpraksis".
Allmenning er et faglig forum for kunstnere og andre faggrupper som arbeider med eller er interessert i spørsmål om kunst og offentlighet. Allmenning vil legge til rette deling av ideer, erfaringer og praksis. Arrangementene er åpne for publikum. Allmenning er initiert av kunstnere med bakgrunn fra masterprogrammet i kunst og offentlige rom ved Kunsthøgskolen i Oslo.
---
Migration workshop drop in
Sagene kunstsmie, Drøbaksgata 1
(inngang fra Arne Gjestis plass, trapp opp ved siden Nazar cafe)
Lørdag 27.april kl.13–15
Åpent verksted med Camilla Dahl
Bli med å lag en bit til et kunstverk!
«Hva tenker du om grenser? Hva betyr grenser for deg?»
Ta m en bit, få en bit, lag en bit
Skriv, strikk, hekle, brodere, male, skrive
Alt er lov.
Garn,Tekstil, plast, lær. Skal monteres og sys sammen med biter laget av andre personer andre steder i verden og vises i Oslo i august.
---
Prøv å skjære i linoleum!
Åpent atelier med demonstrasjon av linosnitt
Sagene Kunstsmie, Drøbakgate 1
(inngang Arne Gjestisplass trapp opp ved siden Nazar Kafé)
Lørdag 27.april kl.13–17
Kari Adora Hauge har åpent atelier på Sagene Kunstsmie. På atelieret demonstrerer Hauge og en assistent linosnitt. De som er interessert kan få prøve seg litt på å håndtere verktøyet og å skjære i linoleum selv. I atelieret vises bilder av linosnitt og tresnitt.