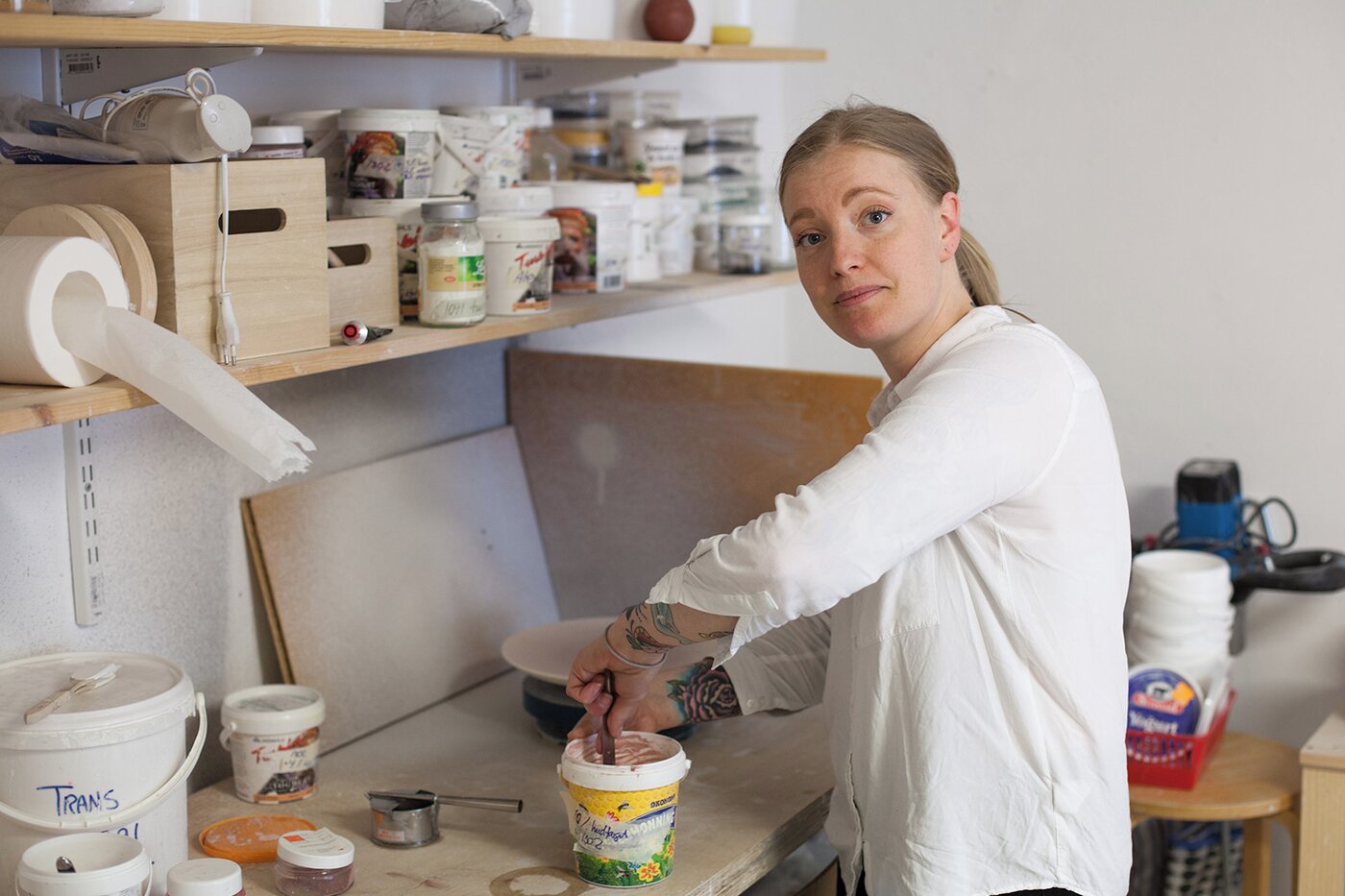 Dear Artist,
Oslo Open 2020 was, as you might know, cancelled due to the Covid-19 outbreak. Although the situation is still unclear, we are happy to let you know that we are aiming at conducting Oslo Open 2021 in April.
Important info concerning the application:

1. You must re-apply each year
Our web system ensures updated lists by requiring you to re-apply each year, even if you are already part of the system, or have been a candidate at Oslo Open during previous years. Take a chance now to update your profile, or copy your old one so that we have your most recent information on the site! Find it here
2. Oslo West & Oslo East!
In 2020, we continue to split the atelier agendas by parcelling the city into "Oslo East" and "Oslo West", like we did previous years. The artists on the West side of the river have their ateliers open on Sunday the 19th of April, and the artists on the East side are open on Saturday, April 18th. We tested this out in 2017, 2018 and 2019, and according to our participant surveys it was easy to navigate and people enjoyed it, so we'll pick up the success again this year!
3. Art organisations & membership requirements
We ensure the professional status of artists included in Oslo Open, and so require that if you are a participating artist you must also be a part of an artist organization, such as NBK, UKS, NTK, FFF etc… If you are a MA student, or for any other reason are not a member of an art organisation, please expand and explain this in your registration form. Our jury will make their considerations thereafter.
4. Partnership with Norwegian Crafts
Oslo's Arts & Crafts community are encouraged to participate in Oslo Open 2021! This year Norwegian Crafts will provide their expertise in handpicking the most relevant curators within the field of arts & crafts to visit our participating artists, opening possibilities for interesting participatory interactions at the ateliers.
5. Visitor Program, Portfolio viewings & Guided tours
Remember to include in your application whether or not you are interested in meeting with curators, showing your portfolio in our speed dating program or being a part of a guided tour. This is very important! If you don't include this information, or fill out these forms improperly you may be incorrectly assessed by our jury, or signed up for the wrong events.
6. Opening Hours from 12 noon – 6 pm
When signing up for Oslo Open, you are committing to being present at your atelier on either Saturday 17th of April (Oslo East) or Sunday 18th of April (Oslo West) between 12 noon and 6 pm. We plan our event around this mandatory attendance, so please respect the guidelines – and enjoy the festival!
7. Fees in the case of atelier art sales during Oslo Open
Remember that during the open atelier portion of Oslo Open, any sales above 2000 NOK will be required to account for a 5% fee, payable and reported to BKH. As an artist, you report any sales individually here – Each artist is responsible for providing this information. You can pick up "how-to" flyers with further information at Oslo Open HQ.
If you have any problems with your online registration, or have questions on how to sign up please don't hesitate to contact either andrea.bakketun@osloopen.no or info@osloopen.no
We will respond as promptly as possible.