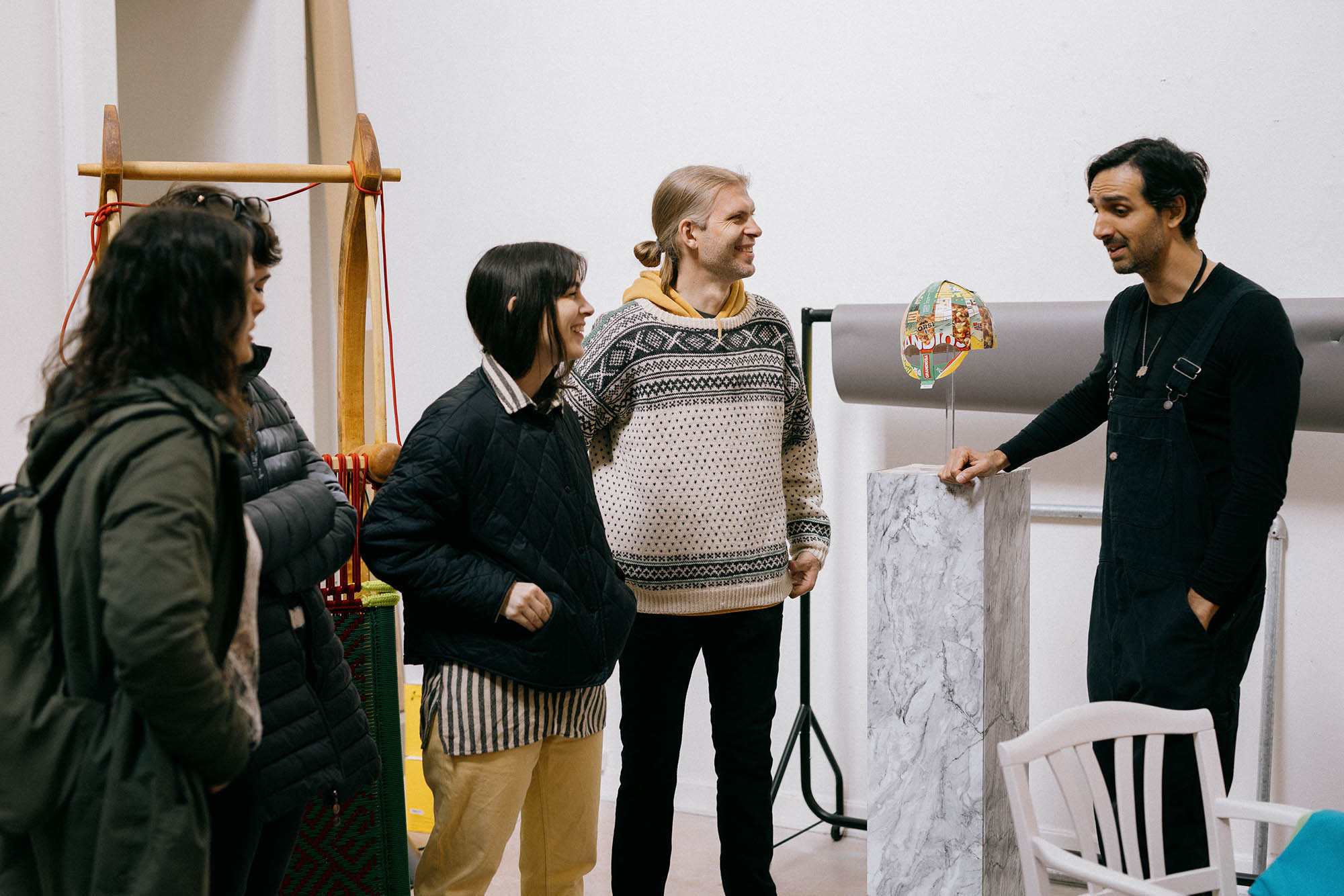 Submissions for Oslo Open 2024 will open in November 2023.
The artist profiles from 2023 will remain public on our website throughout the year. All artist profiles from the previous year are deleted once the new profiles are published, in January every year.
Important information regarding registrations in 2023:
1. All info must be filled in twice, both in Norwegian and English.
2. Join forces with you studio mates and make sure you write your address identically. If not you might end up listed in 7 different locations.
3. Membership in an artist union
Oslo Open is for professional artists based in Oslo. It is therefore mandatory to be a member of an artist union/artist organization. If you are an MA student or for other reasons don't have a union membership, please send us an email after filling in the submission form and explain your situation. Your application will then be assessed by the members of our board.
4. All text and image material should be in your profile by 31 December 2022 to make sure that all info is correct when the profiles are published in the beginning of 2023. This is also the time when international curators start looking for artists to visit on our website.
5. Visitor program and guided tours
Remember to tick the boxes in the application form to state whether or not you are interested in meeting with curators or being a part of a guided tour. This is very important! If you don't fill out the form properly you may miss out on events.
6. Opening hours from noon-5 pm
When signing up for Oslo Open, you are committing to being present at your studio on either Saturday 22 April or Sunday 23 April between noon and 5 pm. In 2023 studios on the eastside of Akerselva are open on Saturday and the westside on Sunday. We plan our event around this mandatory attendance, so it is important to respect the opening hours.
7. Important details to consider when filling out the application form.
Have a look here for tips about your application.
If you would like to copy content from your 2022 profile you can do that from our web page until 31 December 2022.
If you have any problems with your online registration, or have questions on how to sign up please don't hesitate to contact info@osloopen.no. We will respond as promptly as possible.