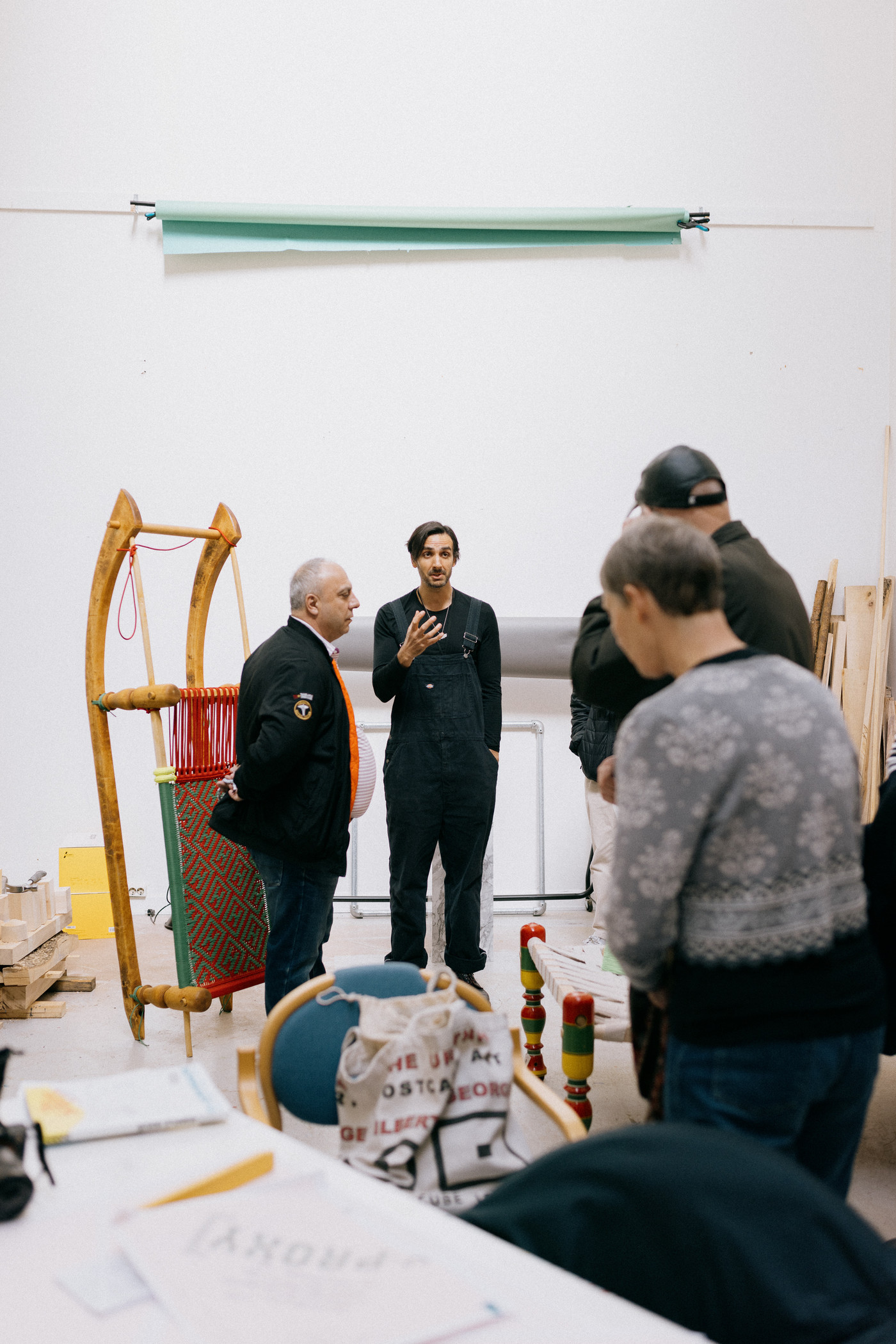 Here you can find the tour that will be held in English. Follow the link below to sign up. If you want to see all the tours have a look at the Norwegian page for guided tours.
Sunday, 23 April
MYNTGATA

2

On this tour to Myntgata 2 we will meet Jo Mikkel Sjaastad Huse who attempts to make people happy, hopeful or confused with his art and Viktor Pedersen who has made work from the perspective of an alien from another dimension, yeast that influences society, and the bacteria in his body.

2 pm (kl. 14.00)
Meeting point:
Outside the stable on Myntgata

Myntgata 2
Viktor Pedersen
Zhanna Gladko
Yu Shuk Pui Bobby
Karen Kviltu Lidal

Myntgata 2B
Jo Mikkel Sjaastad Huse
The tour is free of charge and open for all!