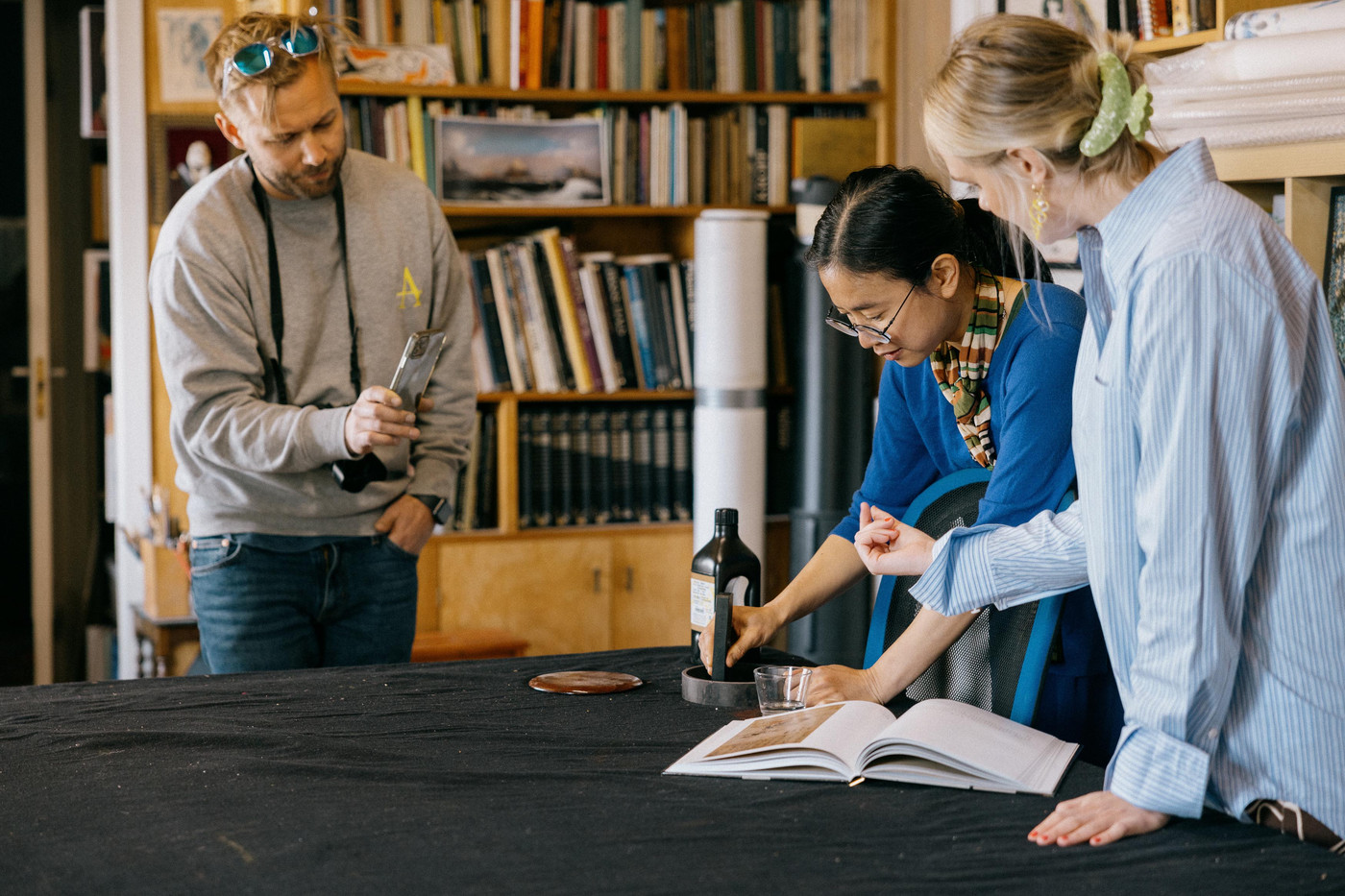 Open artist studios 22 and 23 April
One weekend a year, professional artists from the fields of visual art and contemporary craft open the doors to their workspaces. As a visitor you are free to visit the artists at your own pace or join one of our guided tours. Oslo Open is free and open to everyone. All studios are open from 12–17 on either Saturday or Sunday.
Oslo east of the Aker River on Saturday and west on Sunday
Because there are so many artists participating, we split the city in two. Studios to the east of the Aker River are open on Saturday 22 April 12–17, while those west of the river open on Sunday 23 April 12–17. This way, participating artists can also visit artists on the other side of town. Use the map or browse through the list of artists to find out which studios are open on each day.
Pop up office at Atelier Nord and in Myntgata 2
Wondering which artists you should visit? Come by our festival hub and get answers. You will find Oslo Open in two of the city's studio buildings. Here, we serve coffee from our sponsor Tim Wendelboe.
Saturday 22 April at Atelier Nord on Olaf Ryes plass 2
Sunday 23 April in Myntgata 2 in Kvadraturen
Open from 12– 17
Oslo Open opening party
Welcome to the opening party of this year's Oslo Open at Kunstnernes Hus, Friday 21 April at 8 pm! We will also announce the recipient of this year's honorary award.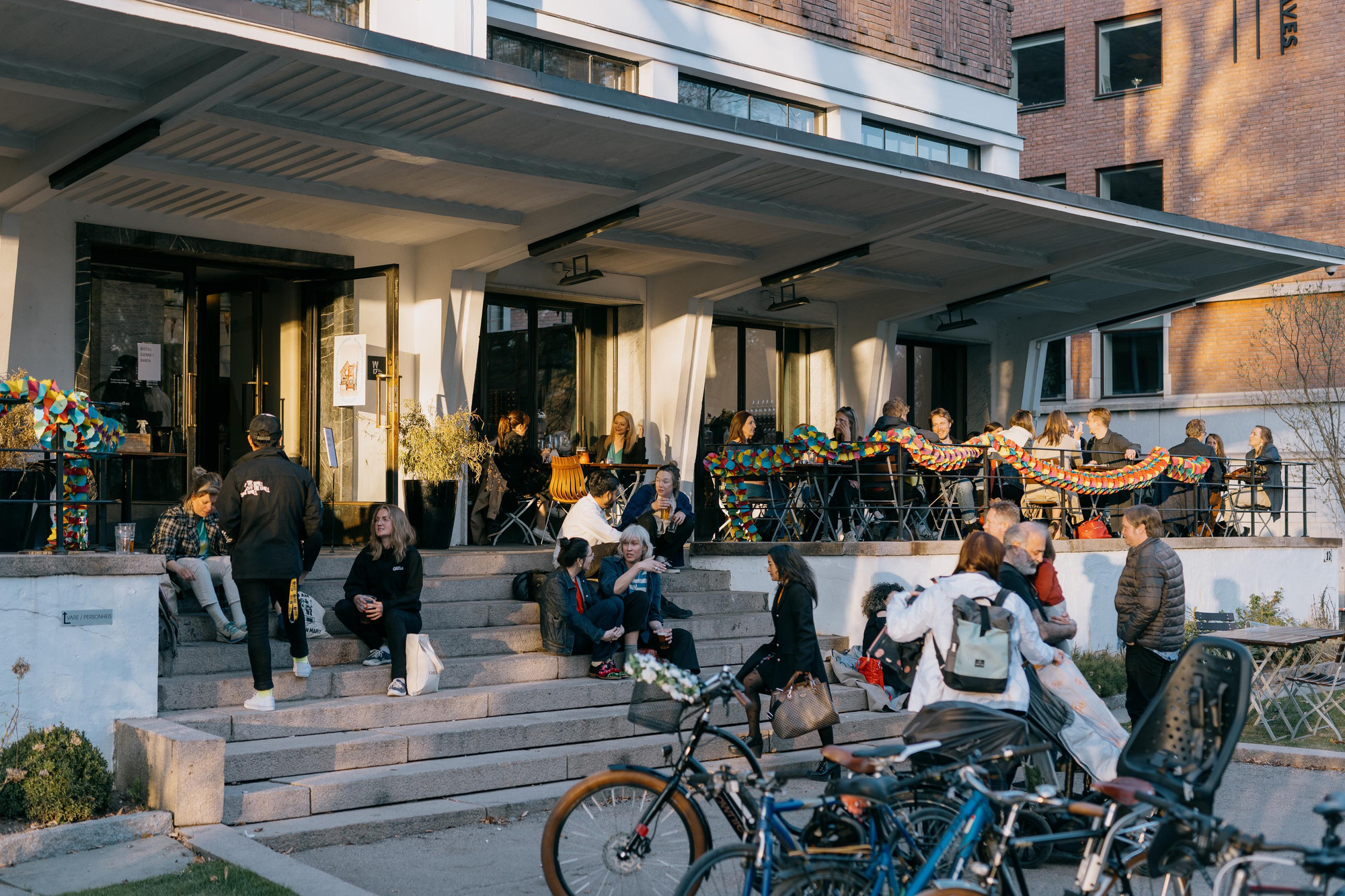 Guided tours
We organize group tours to some of the artist's studios – a fun way to get to know several artists, together with our skillful guides. The tours take place in various parts of the city. See the tours here.
Youth guides at Oslo Open
Our young guides, Nasib, Nofil, Mansi and Ingrid, have prepared visits to some of four of their favourite artists Saturday and Sunday at 1 and 3 pm. Just as the rest of the guided tours we organize, these tours will be free of charge and open to all. Read more about the tours here and register here.
This year we are employing four young guides through a collaboration with TrAP and their project Keys to the City that gives youth jobs in the cultural sector. The project is called Oslo Open Young. As guides in this project young adults get training in how to talk about art with an audience, prepare visits to artists studios, and plan guided tours during 22 and 23 April 2023.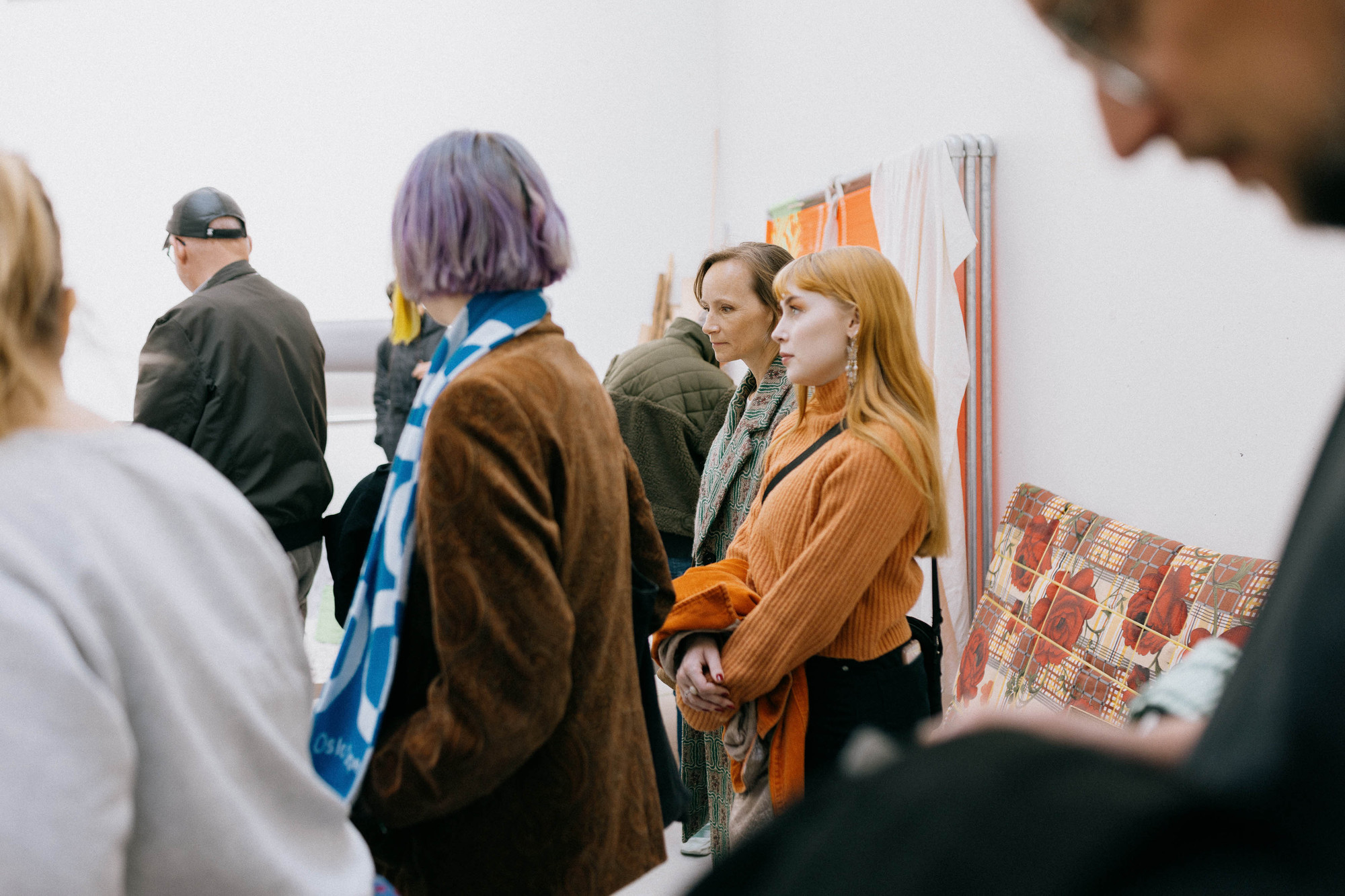 Family art day in Groruddalen
This year, Oslo Open is collaborating with ØST KUNST, an association for art and culture in Groruddalen and the eastern part of Oslo. Together, we invite families to art workshops at Deichman Romsås, Deichman Nordtvet, Deichman Stovner, FUBIAK and Startblokka. See the full program here (in Norwegian).
A free art bus takes you between the activities and studios in the area.
ØST KUNST also organizes art exhibitions and other cultural events 21-28 April during the ØST KUNST Festival.
Satellite program
Every year Oslo Open's artists arrange a variety of events that the audience can participate in. Check out the satellite program to see all the exhibitions, film screenings and performances you can see this year!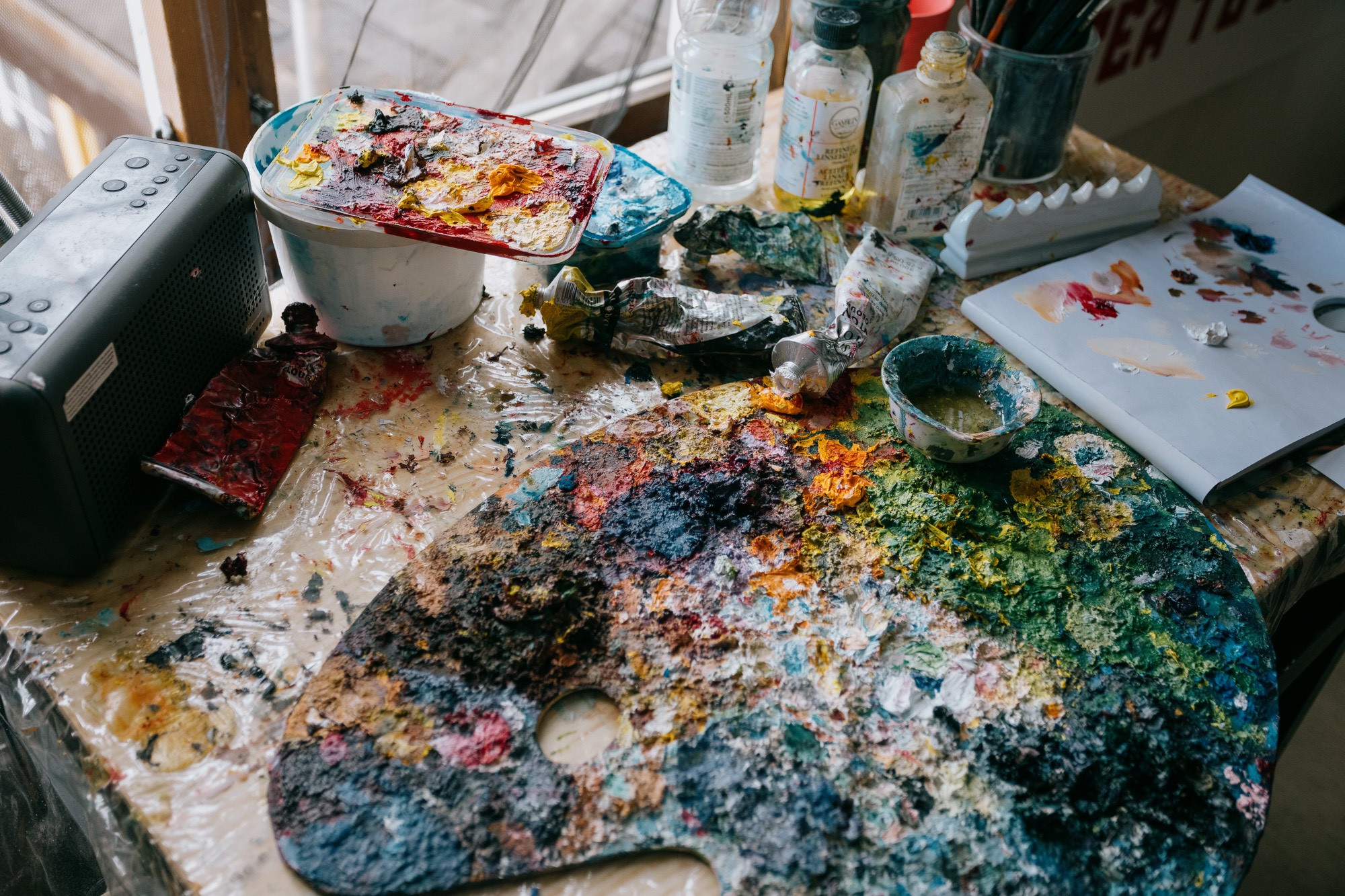 Workshop: Paint, sip and socialize
Make watercolour, collage and kefir painting with ØST KUNST on Saturday, 22 April at 5–7 pm at Einar Granum Kunstfagskole. Together with the artists Julius Karoubi and Kim Andreas Roland Berger, you will be working with the theme for this year's Granum Festival: Futuristica. During two intensive hours, the room becomes an exhibition that opens the same evening at 7 pm. Sign up here.
This year, Oslo Open, Einar Granum Kunstfagskole and ØST KUNST collaborate to make activities for art lovers of all ages. The Granum Festival lasts all day, and the evening event from 7 pm– 3 am has several exhibitions, music and bar. 18 years age limit.
Seminar about the studio situation in Oslo
Monday 24 April at 11 am: In collaboration with VISP, UKS and BO, we will discuss both challenges and solutions. Join the discussion about artists' place in the city, whether you are an artist, politician, cultural worker or just interested in the topic. The seminar is in Norwegian.