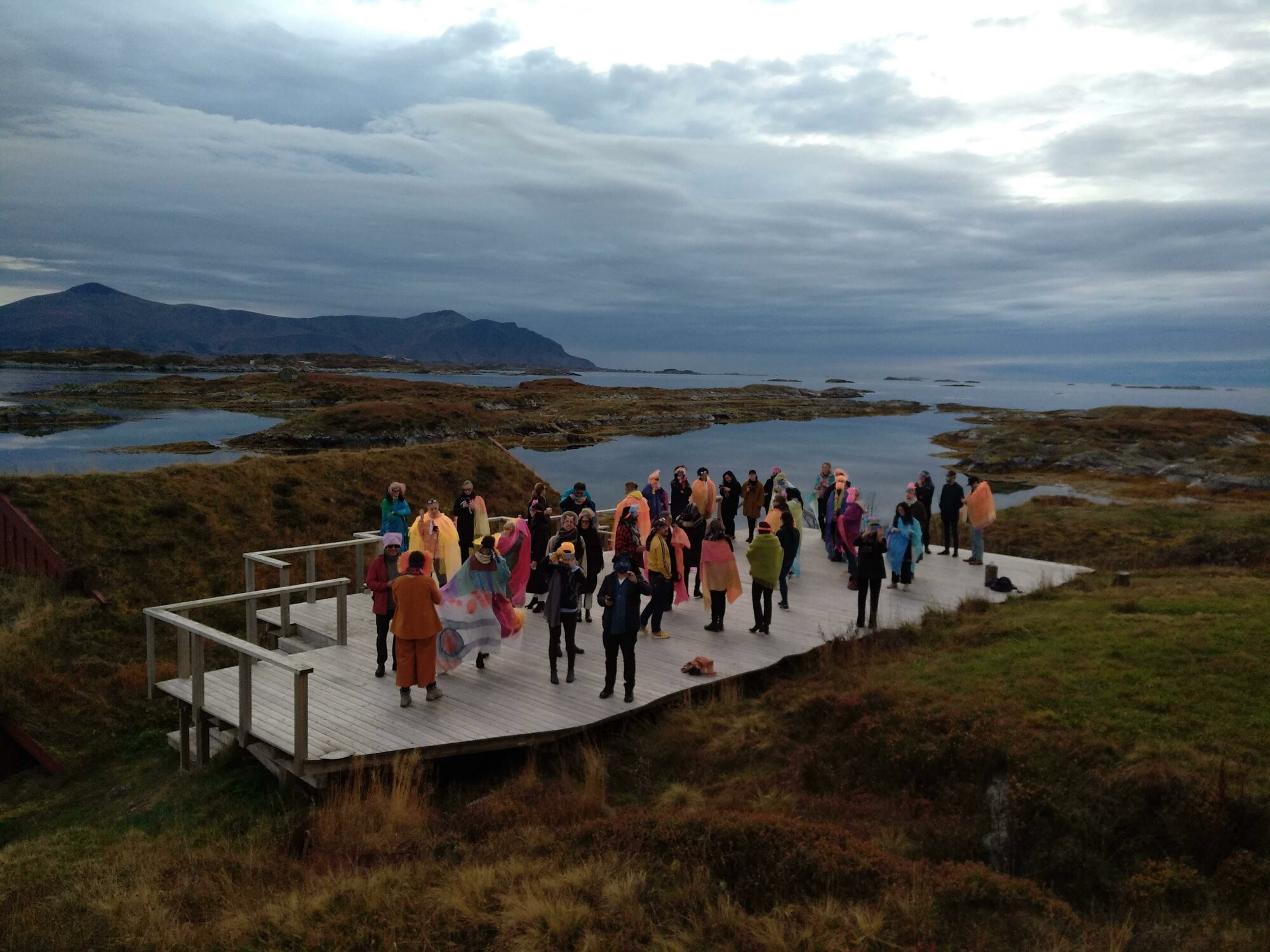 The prize consists of participation and a presentation during Coast Contemporary during the same year. Travel, accommodation, food, production costs, and an artist fee is a part of the prize.
During Coast Contemporary the artist gets to meet professionals of the field based both in Norway and abroad as they gather to experience the artistic program. The program consists of performance, talks, presentations, films, exhibitions, debates, and guided tours from Lofoten in the north, on board of the Hurtigruten boat, and on land in Trondheim and Bergen. During the exceptional year of 2020 the program took place on Hovedøya in the Oslofjord.
2020
Despite the unfortunate cancellation of Oslo Open due to Covid-19 the Coast Contemporary Prize was still awarded in 2020. The winner was Anne-Lise Stenseth.
Anne-Lise Stenseth (b.1959 in Florø) studied at the Bergen Academy of Art and Design and Oslo National Academy of the Arts, as well as Creative Writing at The Arctic University of Norway/UiT and graduated in 1993.
During Coast Contemporary 2020 on Hovedøya she showed the film Suspended Dust which represents the starting point of her investigation of the conditions for the role of the female around the turn of the 19th century.
The jury consisted of Astrup Fearnley curator and Oslo Open board member Therese Möllenhoff and Tanja Sæter, founder of Coast.
2019
The winner of the Coast Contemporary Prize 2019 was artist Ragnhild Aamås.
Ragnhild Aamås (b. 1984, Volda) lives and works in Oslo. Aamås is educated at Central Saint Martin's College of Art and Design (London), the University of Oslo and the Academy of Fine Art at the Oslo Academy of the Arts (Khio).
The price winner was presented with an outdoor performance and reading, as well as sculptures and outdoor installations, during Coast Contemporary 2019 which took place in Molde, Håholmen and Bergen.
The jury consisted of artist and chair of Oslo Open, Trond Hugo Haugen, artist Sverre Gullesen and founder Tanja Sæter, co-curators of the third edition.
2018
The winner of the first Coast Contemporary Prize in 2018 was artist Randi Nygård.
Randi Nygård (b.1977) often uses facts from nature and social sciences as a point of departure for her work. She is interested in connections that are invisible, arbitrary or irrational, and the visual representation of these. She holds an MFA from the Art Academy of Trondheim.
The winner participated in Coast Contemporary 2018 in the form of an artist talk with Timotheus Vermeulen.
The jury consisted of artist and chair of Oslo Open, Trond Hugo Haugen, Coast advisory board member, author, and art critic Timotheus Vermeulen, and founder of Coast, Tanja Sæter.