Guided Tours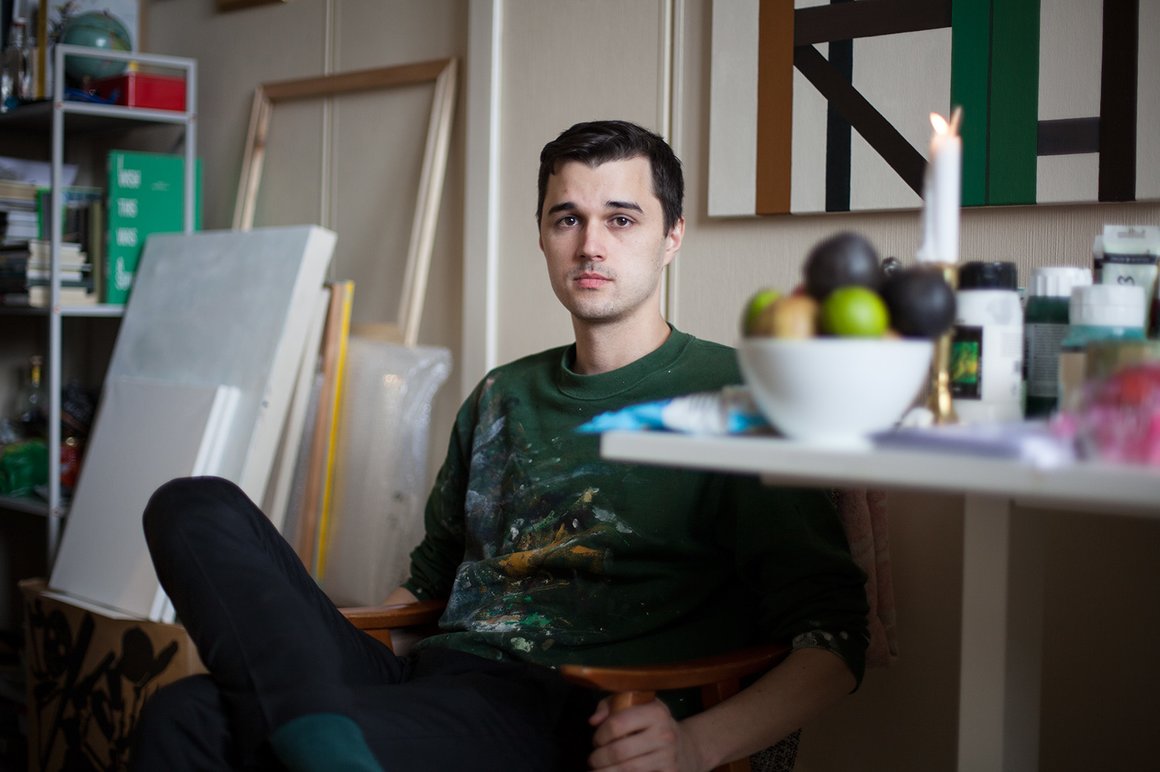 Join one of our knowledgeable art guides on a guided tour to a number of studios.
Below you will find information about guided tours with departure time, where to meet and which artists you will visit. No sign up required and all the guided tours are free.
This year, Oslo Open offers guided tours for youth aged 15- 25 in collaboration with the art club Plot / Oslo. Please see the list below for more information.
ENSJØ
CA 2 HOURS
Meeting point: Ensjø- bane
Date: April 21st
Time: 12:00, 14:00, 16:00
Ensjøveien 8
Andrea Scholze
Aron Li
Lise Yuen
Sofie Nørsteng
Stålverksveien 2
Hanne Rivrud
Vilde Løwenborg Blom
TØYEN
TRAFO

&

OMEGN

CA 2 HOURS
Meeting point: Tøyen t-bane

Date: April 21st
Time: 12.00, 14.30, 16.30

Hovinveien 1
Brynhild Slaatto
Christina Peel
Elin Aasheim
Nina Nordli
Trude Westby Nordmark
Eva Skaar
Hanne Sletten
Kathleen Lotherington
Per Hess
Sara Christensen

Hovinveien 10 – Vandaler forening
Aksel Høgenhaug
Hanan Benammar





SINSEN
CA 2,5 HOURS
Meeting point: Løren t-bane
Date: April 21st
Time: 12.00, 15.00
Sinsenveien 51
Anne Ingeborg Biringvad
Heidi Øiseth
Henriette Finne
Hasleveien 38
Pierre Lionel Matte
Runa Sandnes
Stein Koksvik
Sinsenveien 11
Frithjof Hoel
Hanne Ekkeren
Ottar Ormstad
GRÜNERLØKKA
CA 2 HOURS
Meeting point: By the fountain at Olaf Ryes plass
Date: April 21st
Time: 12.00, 14.30, 17.00
Olaf Ryes plass 2
Iselin Kleiva
Janne Talstad
Simen Engen Larsen
Fossveien 24 – KHIO
Melanie Kitti
Øyvind Sørfjordmo
FRYSJA
CA 2 HOURS
Meeting point: Frysja Kunstnersenter
Date: April 21st
Time: 12:00, 14:00, 16:00
Kjelsåsveien 145
Beth Wyller
Hanne Øverland
Hanne Grieg Hermansen
Margret Reykdal
Mari Krokann Berge
Nanna Melland
Signe Marie Andersen
Frysjaveien 35
Ellen Karin Mæhlum
Giske Sigmundstad
Málfridur Adalsteinsdottir
Frysjaveien 40
Sarah Honeyman
Silja Axelsen
ØKERN
CA 2 HOURS
Meeting point: Økern t-bane
Date: April 21st
Time: 12:00
15.00- Guidet tour for youth aged 15- 25, in collaboration with Plot/Oslo
Økern Torgvei 1
Annika Simonsson
Catrine Thorstensen
True Solvang Vevatne
Øyvind Mellbye
Kabelgaten 1 b og 19
Fredrick Arnøy
Kachun Lay
Kristine Halmrast
Ottar Karlsen
SENTRUM

/

DUMPA

CA 2 HOURS
Meeting point: Hausmania

Date: April 22nd
Time: 12.00, 14.00, 16.30

Hausmannsgate 34 – Hausmania
Aleksandra Misztur
Christian Hennie
Karen Gimle
Kristine Marie Aasvang
Lars Sandås

Møllergata 34 c
Gjert Rognli
Hege Dons Samset
Odd Sama





URANIENBORG
CA 1,5 HOURS
Meeting point: Riddervolds plass
Date: April 22nd
Time: 12:00, 14:00, 16:00
Riddervolds gate 9
Emilie Birkeland
Hegelbach
Haxthausensgate 7
Elise Kielland
Linda Jansson Lothe
Mimi Swang
SAGENE
CA 1,5 HOURS
Meeting point: Sagene kirke
Date: April 22nd
Time: 12.00
15.00- Guidet tour for youth aged 15- 25, in collaboration with Plot/Oslo
Drøbakgata 1
Camilla Dahl
Elin Mack
Ellen Christensen
Greger Stolt Nilsen
Ingebjørg Vatne
Kristin Sæterdal
Torild Rødland
Åslaug Krokann Berg
Dannevigsveien 5
Guri Sandvik
Kjersti Lunde
Mette Strøm
Dannevigsveien 18 A
Gro Mukta Holter
SENTRUM

/

STORGATA

CA 1,5 HOURS
Meeting point: Gaasa, Storgata 36

Date: April 22nd
Time: 12.00, 14.00, 16.00

Storgata 36
Franz Petter Schmidt
Mikael Andrè Jacobsson

Storgata 36 B
Helen Coward Tolaas
Kjersti Lande
Signe Arnborg Løvaas

Storgata 19
Christina Bruland
Helle Siljeholm
Leo Shumba





SENTRUM

/HOVEDØYA

CA 2 HOURS
Meeting point: Rådhusplassen

Date: April 22nd
Time: 12.00, 15.00

Rådhuset
Anna Daniell
Wendimagegn Belete

Hovedøya, Lavetthuset
Anne Karin Jortveit
Jan Trygve Fløysvik
Lillian Saksi

Hovedøya, Kommandantboligen
Esther Maria Bjørneboe
Kristina Bræin
Tone Myskja





KUNSTNERNES
HUS
CA 2 HOURS
Meeting point: Kunstnernes hus
Date: April 22nd
Time: 12.00, 14.00, 16.00
Kunstnernes hus, Wergelandsveien 17
Linea H. Liukku
Lykourgos Porfyris
Pete Fleming
Peter Horneland
Ronak Moshtaghi
Therese Frisk
EKELY
CA 1,5 HOURS
Meeting point: Edvard Munchs atelier, Jarlsborgveien 14
Date: April 22nd
Time 12.00, 14.00, 16.00
Jarlsborgveien 12 og 14
Jorunn Irene Hanstvedt
Kirsti Grotmol
Sven Påhlsson
Jarlsborgveien 34
Liv Benedicte Nielsen
Jarlsborgveien 42
Trine Lindheim
Jarlsborgveien 50
Petrine Vinje