Lecroisey, Pablo
Photography
The photographic work of Pablo Lecroisey is the result of an inquiry on the feelings and obsessions that, throughout his career, have configured his unique world inside the photographer's personal language. His work can be translated in an ensemble of noticeable, fantastic and surreal sense that could be classified as Ars Combinatoria, that is to say, a way of representing reality as a complex and plural osmosis of characters and prodigal settings in their entity and argument. In this way, he presents a catalog of an unlikely convergence, by understanding this description as astonishing, but with enough indicators to comprehend and deduct from its initial intention.
Lecroisey is a photographer of multiple narrative resources whose aesthetic has constant references to the Baroque masters and Raphaelites. He stands out for the use of light and the knowledge of chromatic values in robes and settings, the understanding of space and the changing lighting values, specially in the moments of luminous intensity, mostly in the shadow appearance, and the attraction of movement throughout the vision of stages and figures' assembles. In this way, Lecroisey transports light and conducts the spectator's eye through his skilled use of the objective throughout the compositions' strength, applied with certainty and enlivened between them, as the figures act as a cohesive element in a easy handling of styles, methods and means.
His photographs include portraits of characters that interact, between them, in their environment, in an excessive theater full of energy. In each composition, Pablo Lecroisey addresses little stories, contemporary tales, and fable morals: El dia de mañana (Tomorrow) invites us to explore the beauty of the unexpected throughout dance, the series La casa grande de Fuencarral (The Big House of Fuencarral) narrates through a phantasmagorical presence the enchantment of the ruins, the heartbraking Los gritos del Prado (The Shouts of Prado) transmits the angst redeemed by the action, Nacho ha muerto (Nacho is Dead) talks about the artist's solitude and chaos. Nunca es tarde (It's Never Too Late) reflects about the ages of man, eternity, etc… All of his works remind of frames that display a multiple argument without a lineal structure. These photographic sequences simulate an argumentative line, a story, a type of tale, and even if they can unchain a series of actions in the spectator's mind, the narrative is too fragmentary to obtain a global image. His bet for staging in unsuspected places (like the Tabacalera Cultural Center, the Thyssen Museum or the historical Lhardy restaurant in Madrid) gives a new meaning to these spaces, at the same time that his narrative imagery satisfies the collective wish of story creations. The artist oscillates between past, present and future, reality, tradition, modernity, fiction, and reality, addressing the human soul's most deep feelings.
The specific turns into the photographer's interior aspect, the narrative angst, and the inventiveness plays with the transcendental self that joins the concepts that Lecroisey generates in his eternal fight forward.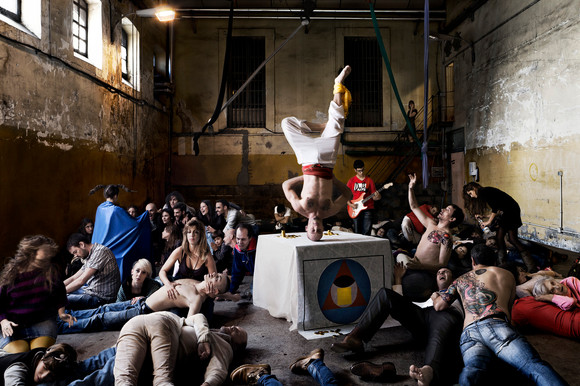 The shouting of the Prado Museum.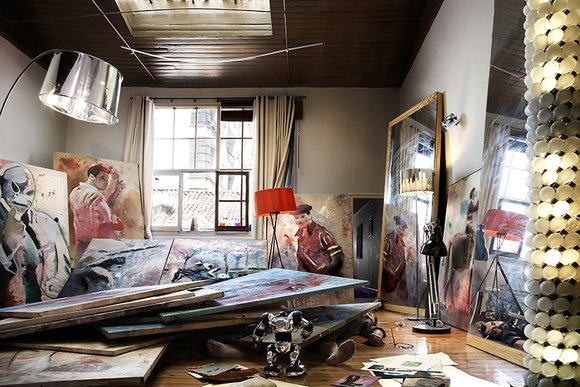 Nacho is dead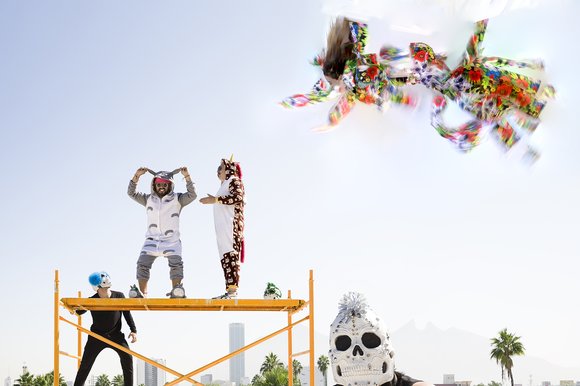 The color of love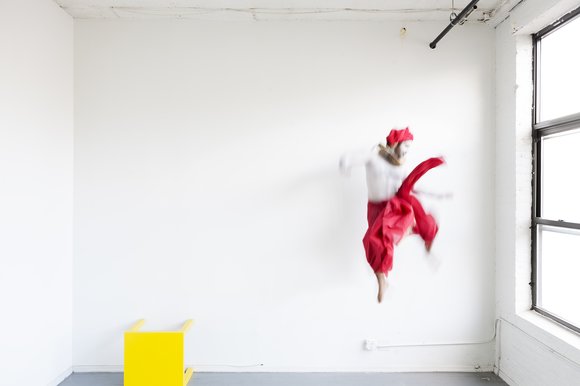 After minimal
CV
Pablo Lecroisey
Born in Madrid, Spain, 1979.
Solo Exhibitions
2017
Latitude 40°24´59" N Madrid / Malafama Gallery (International Photography Festival Foto México 2017/ CDMX – Mexico.
2016
All the same it always was / Factoría de Arte y Desarrollo Gallery / Madrid – Spain.
2015
Ostraca – Art Center Tomás y Valiente (CEART) / Fuenlabrada, Madrid – Spain.
Five years – (C.M.A.) Municipal Arts Centre Buero Vallejo, Alcorcón, Madrid (Spain).
2014
Retrospective, Ramses Space, Madrid (Spain).
2013
Mud and lollipops , EFTI – Off Space, Madrid (Spain).
2012
One hundred seventy, Open Studio, Madrid (Spain).
Group exhibitions
2018
Franqueados 0.18 – "Ephemeral Museum" square of Callao, Madrid – Spain.
2017
2 Mutantes y 2 Matchos / Graficante Gallery (International Photography Festival Foto México 2017 / Monterrey – Mexico.
2016
UNSETTLED – CALL FOR ARTISTS 2016 EXHIBITION / Korean Cultural Center New York / New York – USA.
Centre of the contemporary art Konvent.0 / Cal Rosal (Berguedà) – Barcelona – Spain.
Self- portraits, the fascination with the body and face – Aguafuerte Gallery / City of Mexico (Mexico.
Isms , cliché or resource creation – Aguafuerte Gallery / City of Mexico (Mexico.
Interior knot. Artists transit 1st Edition – Space Art Cage / City of Mexico (Mexico).
2015
82 Salon d'Automne. Spanish Association of Painters and Sculptors, "Casa de Vacas" cultural center, Retiro Park, Madrid (Spain)
The city signs and scars – Space "Art Cage Condesa", Mexico City (Mexico).
IBERENCONTROS 1, Castelo Branco (Portugal).
EnContexto 2015 – Cultural center "La Casa Encendida", Madrid (Spain)
Plural 15 EFTI, Unonueve Space, Madrid (Spain)
Franqueados 0.15, Cool Inquieto Space, Madrid (Spain)
2014
State Subconscious 7 Gardens Gallery of Cáceres (Spain)
81 Salon d'Automne. Spanish Association of Painters and Sculptors, Casa de Vacas cultural center, Retiro Park, Madrid (Spain)
3th Edition of Cultur3 Club,Palacio de la Riega, Gijón (Spain)
ExSistencias, Tu Cuarto de Arte , in Madrid (Spain)
2013
Sensorium International Gran Gala of Surrealism, Cadaqués (Spain)
2009
Show of Master EFTI, PhotoEspaña 09, Madrid (Spain)
Like father like son, Tarazona Photo, Zaragoza (Spain)
The solid look, Photographers for Peace, Madrid (Spain)
Artist residences
2016
Artist residency in Mexico City ( Mexico ) , February 1 May 2016. Hosted by art cage.
2015
Artist residency in the City of Madrid ( Spain ) , April to December 2015. Hosted by Venancio Blanco Foundation.
Participation in fairs
Art & Breakfast 2018, Málaga (Spain), Gallery "Veo Arte en Todas partes".
Art & Breakfast 2016, Málaga (Spain), Gallery "Veo Arte en Todas partes".
Bazaar Art and Design, Monterrey (Mexico), Martin creative group.
ARCO 2016, Madrid, space "Clorofila Digital" / Stand 9G07.
Room Art Fair 2016, Madrid, Gallery "Veo Arte en Todas partes".
Lacolect Fair 2015, Madrid, with Veo Arte en Todas partes
JäälPhoto 2015, Madrid, with Arte a un click and Veo Arte en Todas Partes.
Art & Breakfast 2015 , Málaga (Spain), with Grunkreuz Berlin Gallery
LUFT 2014, I Fair of Photo Book in O2 Gallery Madrid, with Grunkreuz & O2 Gallery
Cuarto Público Art Fair 2014, in Santiago de Compostela (Spain), with Ingenio Gallery IC.
Room Art Fair 2014, Madrid, with Galería 3k Art.
Prizes and mentions
2016
Finalist in TINA Prize 2016 (Edition Lisbon, Los Angeles, São Paulo).
2015
Prize winner of the Spanish Association of Painters and sculptors with the exhibition of 82 Salon d'Automne.
Winner of the Tina Prize edition Madrid 2015 (selected by the galleries "Factoría de Arte y Desarrollo" "Combustión Espontánea".
Third place in the Disaster Photo 2015 contest, organized by the APTB (Technical Association of Professional Firefighters).
2014
Finalist in TINA Prize 2014
Winner of the 3K Art Contest
Viewings selected Photoespaña 2014
Project selected for FIU BCN (Talent propulsion youth) Disseny Hub Museum in Barcelona, Spain
Finalist Project in Reebok HUB
Finalist in Beefeater London District , Madrid Spain
2012
Finalist in the María José Jove Foundation Contest
Education and training
1995/2000
Obtaining the title of Senior Technician in Graphic Arts, specialty Photomechanical Reproduction. Colegio Tajamar, Madrid, Spain.
2002/2003
Professional photography studies in (CEV, School of Communication, Image and sound), Madrid, Spain.
2008/2009
EFTI – International master of photography, "Concept and Artistic Creation" , Madrid, Spain
2009/2010
Workshops and seminars: Alejandro Castellote, Beatriz Martínez, Carmen Dalmau, Chema Madoz, Ciuco Gutiérrez, Daniel Canogar, Eduardo Momeñe, Eugenio Ampudia, Eugenio Recuenco, Guillaume Reynaud, Jesús Micó, Jorge Salgado, José Latova, José Luis Santalla, Juan SantaCruz, Juan Valbuena, Luis Malibrán, Manuel de los Galanes, Manuel Rufo, Matt Siber, Miguel Oriola, Nancy Davenport, Rafael Liaño, Santiago B. Olmo, Valentín Sama.
2013 / 2019
Degree of Art History at the Distance Studies National University (UNED).
Works in collections
Venancio Blanco Foundation Collection.
ArtCage Collection.
Colecton David Pérez Feregrino (Mexico).