Benammar, Hanan
installation, sound, performance, text
Hanan Benammar (France/Algeria) is an artist based in Oslo since 2011. She holds an MA from the Art Academy of Oslo and a second MA from the Dutch Art Institute (NL).
 She has exhibited and performed in numerous places, lately at Musée de la Camargue (Arles) – after receiving a prize during Phonurgia Award, Gallery RAM (Oslo), Edge of Wrong (Cape-Town), Radikal Unsichtbar (Hamburg) and Radiophrenia (Glasgow).
Her work will be seen this year at Small Projects (Tromsø), Black Box Theatre (Oslo) and Le Cube (Rabat). 
Hanan also works collaboratively for Vandaler forening artist run platform with many wonderful friends, as well as Flatbread Society and First Supper Symposium. 
Most of her works are made on a long time period or dedicated to a process that will unfold on a life-time scale. She focuses her energy and resources digging information that spans from botanical, geo-political, geological to anthropological or sociological studies in deserted landscapes of different continents, developing conceptual projects and gestures that are simultaneously monumental, performative and minimalist.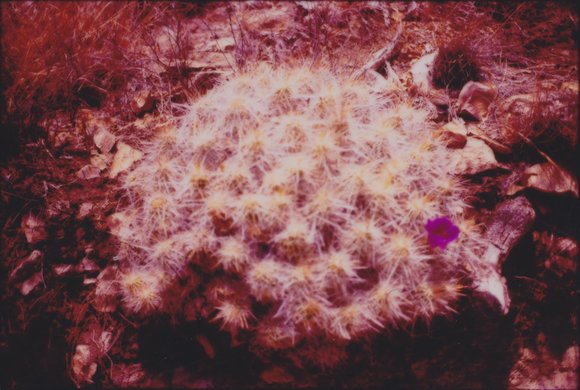 Desert Garden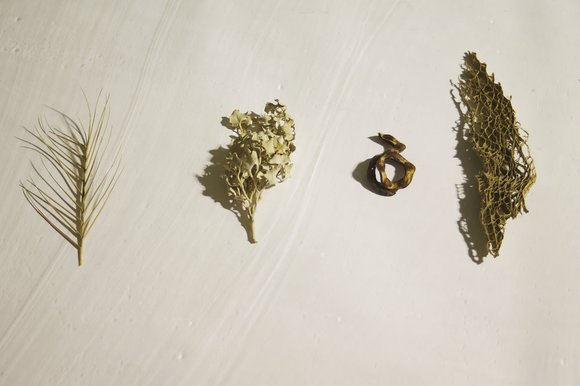 Desert Garden (detail installation)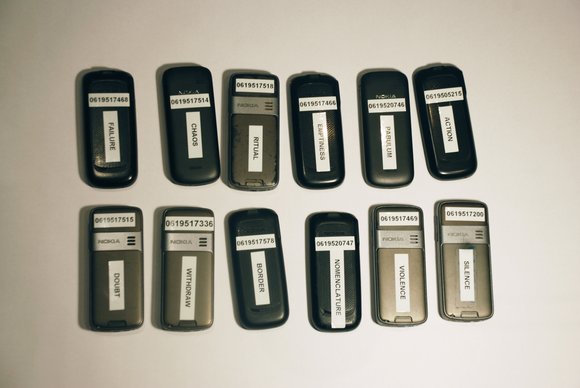 Antiphony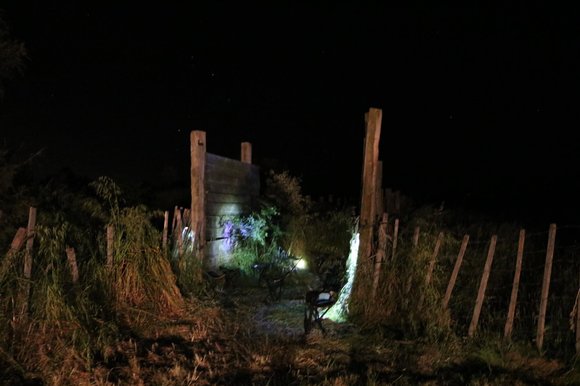 Animal Sound Lab II
Planlagte prosjekter og utstillinger
2019
Essay: HC Gilje "Notes from the outer space", ATOPIA kunstlab (Oslo – Norway)
Ways of Seeing (tour in Norway)
Carnival: an intercultural protest (Oslo – Norway)
Social Weavers, Small Projects (Tromsø – Norway)
Social Weavers, AiR Arkhangelsk (Arkhangelsk – Russia)
Social Weavers, AiR Beverlåg (Beverlåg – Norway)
Desert Garden, Kunstnerforbundet (Oslo – Norway)
Desert Garden, Le Cube (Rabat – Morocco)
2020
KORO commission in Ås
CV
CV
HANAN BENAMMAR
b.1989 Algeria/France <> lives in Oslo, Norway <> onewaytoadesert@gmail.com <> +4798992307
www.onewaytoadesert.com
education
2012/2014: MFA at the Dutch Art Institute (Arnhem –The Netherlands)
2011/2012: MFA at the National Art Academy of Oslo
2010/2011: First Year MA at Cergy-Paris Fine arts and Oslo Kunstakademi (Paris/Cergy, Oslo)
2010: BA / Diplôme National d'Arts Plastiques (DNAP) w/ Congratulations of the jury (Paris/Rueil-Malmaison)
exhibitions/projects
<> solo
Nov 2018: One way to a desert, symposium (Oslo)
May 2018: Social Weavers, Small Projects (Tromsø – Norway)
June 2018: Social Weavers, AiR Arkhangelsk (Arkhangelsk – Russia)
Nov 2017: Essay: HC Gilje, ATOPIA kunstlab, Oslo
May 2017: Animal Sound Lab II, Museum of Camargue (Arles – France)
April 2017: Giraffes don't whistle, The Edge of Wrong (Cape Town – South–Africa)
Oct 2015: One way to a desert, House of Foundation (Moss – Norway)
Jan-March 2015: Desert Garden, Gallery BOA (Oslo)
<> group
Aug 2018: Desert Garden, Le Cube (Rabat – Morocco)
Jan 2018: Desert Garden, Seed Journey, SALT Gallery (Istanbul – Turkey)
Nov 2017: Nomenrature (radio play) at Radiophrenia (Glasgow, UK)
Jan 2017: Nomenrature, workshop and radio piece, Radikal Unsichtbar (Hamburg – Germany)
May 2016: Motor Ringer, «Lager 001» (Oslo)
May 2015: Animal Sound Lab «Menneskeberget» Munch Atelier Ekely (Oslo)
Sept 2014: Antiphony «Using the Museum» DAI and Van Abbe Museum (Eindhoven – The Netherlands)
July-Aug 2014: Animal Sound Lab, art in public space, Land Art Biennial, UMA (Ulaanbaatar – Mongolia)
June 2014: A Place I Have Never Been «Travelling Communiqué», Museum of Yugoslav History (Belgrade – Serbia) Mai 2014: Prenons un air dégagé: We already had no history, «Intervening Space: From the intimate to the world», curated by Yasmina Reggad,The Mosaic Rooms (London – UK)
April 2013:The Furtive Library, «Gjennom Tåka» UKS/Oslo Open (Oslo)
Dec 2012: Tekst to, w/ Ragnhild Aamås, Rom for Kunst/Oslo S/UKS (Oslo)
May 2012: Lands in Sight, 20 MA EXHIBITIONS, Fritt Ord (Oslo)
Feb 2012: Think Tank, Galerie Oberkampf (Paris)
collective projects on public space and politics
2019: Carnival: A Celebration of Barbarian Democracy (Oslo)
Oct 2017: First Supper Symposium, Prologue 3: Activism, feminism, transcultural movements – a conversation between Middle-East and Scandinavia, Interkulturelt Museum, (Oslo)
2016-2017: Seed Journey, Futurefarmers (from Oslo to Istanbul)
2016-2018: «Herbanists» public collective project at Flatbread Society/Bjørvika Utvikling (Oslo)
2016-2017: Prologues 1,2,3 First Supper Symposium
June 2015: Lover Man, art in public space, w/ Mattias Cantzler, Gallery PENG (Mainz – Germany)
July 2013: Masculine Landscapes, art in public space, w/ Mattias Cantzler, Tomma Rum, (Unnaryd – Sweden)
performances/concerts
Oct 2017: Carnival Union Band, The Planning of Grand Theft Oslo, Skien Ibsen International Conference (Skien – Norway)
Nov 2018: Theater piece Forbrytelse og straff, Black Box Theatre, Oslo
June 2017: Nomenrature, Blurred Edges Festival (Hamburg – Germany)
April 2017: Improvisation w/ Cara Stacey, The Edge of Wrong (Cape Town – South–Africa)
March 2016: Brisée, LP w/ Per Platou (Paris), Museum for Digital arts Le Cube (Issy-les-Moulineaux – France)
Aug 2015: Feilkontroll «Kvadraturen Kunst Festival», Galleri BOA (Oslo)
May 2015: Feilkontroll, «Støy på Landet», Deichmanske Grunerløkka (Oslo)
June 2014: Feilkontroll, Fukushima, DAI (Arnhem – The Netherlands)
May 2014: Feilkontroll, Everything Must Go Festival, Fukushima, Valland Fri Konst, (Göteborg – Sweden)
March 2013: Duett performance with Ragnhild Aamas Tredje Tekst Marstrand Festival, Black Box Theater, ++ (Oslo) Feb 2013: Performance at Spikersuppa Lyd Galleri (Oslo)
Jan 2013: « FRWLL » Feilkontroll, Revolver (Oslo)
Sept 2011: Feilkontroll, Ultima Contemporary Music Festival, Opera House (Oslo)
curatorial practice
Since 2012: Winter Solstice night exhibition
Since 2015: From Dusk Till Dawn Art Prize w/ PNEK
Since 2015: Co-founder and director of Vandaler Forening
2018: Algeria-Norway (working title) residency project between Vandaler forening and Box24
2017: Algeria (extract of perfumes), Cinemateket i Oslo, Khartoum Contemporary Art Center, Café Provence (Oslo) May 2018: Human Scarecrows 3.0, Flatbread Society, (Oslo)
June 2017: Human Scarecrows 2.0, Flatbread Society (Oslo)
2016-17: Lydfrokost Series, Vandaler forening
June 2016: Black Ice w/Greenpeace Norge, concert, exhibition and screening, Cinemateket (Oslo) May 2016: Human Scarecrows, one week performance program, Flatbread Society (Oslo)
March 2012: Poetry Evening, Steentrupsgate Gallery (Oslo)
March 2012: Open Forum Exhibition, 13 Years Of Archive, Steentrupsgate Gallery (Oslo)
residencies
June 2018: AiR Arkhangelsk (Arkhangelsk – Russia)
July 2018: The Lofoten Sound Art Symposium, NNKS (Svolvær – Norway) June 2017: Musée de la Camargue (Arles, France)
Nov 2015: Sonic Mmabolela, Pnek Residency Grant, (Limpopo – South-Africa) Nov 2014: ARTIFARITI (Boujdour Saharawi refugee camp – Algeria/Polisario) Aug 2014: Land Art Mongolia Biennial LAM (Orkhon Valley – Mongolia)
June 2014: Macura Museum (Serbia)
Jan – Feb 2014: aria – artist residency in algiers (Algiers – Algeria)
June 2013: Summerschool Residency , TAAK (Marfa, Texas – USA)
grants/awards/nominations
Sept 2017: Sept 2017: Algeria (Extract of Perfumes), Fritt Ord project grant
Sept 2017: Hysteri, Winter Solstice Night Exhibition 2017, project grant, Kulturrådet
May 2017: Carnival Union, Carnival: A Celebration of Barbarian Democracy, project grant, KORO June 2017: Human Scarecrows 2.0, Flatbread Society, project grant, Kulturetaten
Sept 2016: Sound art Phonurgia Nova Award in Field Recording (Paris)
June 2016: One year working grant «Billedkunstnernes Verdlagsfond» NBK
June 2016: Production grant for the Winter Solstice 2016
June 2016: NBK project grant for Social Weavers
September 2015: Artist house Vandaler forening from Oslo Art Council, Lille Tøyen
June 2015: Project grant Norwegian Art Council for One way to a desert
Mai 2015: Nomination to DNB Young artist prize
April 2015: One year working grant «Billedkunstnernes Verdlagsfond» NBK
January 2015: Exhibition grant for Desert Garden, Fond for Lyd og Bilde
Sept 2014: Project grant Norwegian Art Council for Desert Garden
June 2014: OCA international support grant for Play Ground
June 2014: OCA international support grant for A Place I Have Never Been
April 2014: Working grant «Diversestipend» Norwegian Art Council
April 2014: Nomination to Future Generation Art Prize (Kiev)
January 2014: OCA international support grant for Prenons un air dégagé: We already had no history. (Algiers/London)
artist books/publications
2019: One way to a desert (Oslo)
Sept 2016: Desert Garden and other tales, release on label EARWITNESS (Barcelona – Spain)
March 2016: Brisée, LP WEAPON w/ Per Platou, Freevol art organisation (Paris)
June 2014: A Place I Have Never Been, «UNFOLD» initiated by Doreen Mende (Addis-Ababa– Ethiopia) 2013: Audio book Lonely Travelers, Casco/DAI (Utrecht – The Netherlands)
2013: Desert Garden, Club Donny, clubdonny.com (Rotterdam – The Netherlands)
talks
March 2017: Seed Journey/Desert Garden at Sharjah Art Foundation, Sharjah Biennial, (Sharjah, UAE) Oct 2016: Artist Curator/Curator Artist – AC/CA, KhiO (Oslo)
April 2016: PRAKSIS, Atelier Nord ANX (Oslo)
June 2014: Lonely Travelers, The Netsa Art Village (Addis Ababa – Ethiopia)
Oct 2013: Desert Garden, Hortus Botanicus, (Amsterdam – The Netherlands) April 2013: One way to a desert, National School of fine-arts Tallinn and Helsinki
press
2016: «16 Algerian artists to know now»: http://artradarjournal.com/2016/01/17/16-algerian-contemporary-artists-to- know-now/
2016: Winter Solstice night exhibition 2015 Play Hooky (in norwegian) http://www.kunstkritikk.no/artikler/ vintervandaler
2015: Desert Garden: http://www.kunstkritikk.no/kritikk/sjamantropologen
2014: Group exhibition «Intervening Space: From the intimate to the world»: http://www.ibraaz.org/reviews/70 http:// universes-in-uni- verse.org/eng/nafas/articles/2014/intervening_space
field-research trips
2017: Sharjah; South-Africa; Namibia
2015: Kazakhstan (Aral Sea and Mangishtau desert pilgrimage); South-Africa/Botswana border; Namibia 2014: Ethiopia; Mongolia; Algeria (Sahara and High Plateous)
2013: Sonorian desert; Joshua Tree desert; Nevada; Arizona; Chihuahua desert
2012: Sudan; Egypt
2008: Russia; Mongolia; China
relevant employement
2015: Art teacher primary school, René Cassin, Oslo
2013: Guest teacher for HerNoise study trip, Kunstakademi, Oslo
2012: Documenta 13, «Maybe Education» Dora Garcia's assistant (Kassel – Germany) 2011-2012: Open Forum co-coordinator, Kunstakademi,
Oslo 2013: Video archivist, KhiO, Oslo
memberships
Association for Norwegian Visual Artists (NBK), Association for Norwegian Sculptors (NBF)