Matte, Pierre Lionel
Video, maleri, skulptur, tegning
Mine arbeider tar ofte utgangspunkt i opplevelsen av en splittet ( norsk/europeisk) identitet, både på et personlig plan og et mer politisk og teoretisk.
Videre er jeg interessert i å anvende kjente og hverdagslige kulturutrykk og fenomener som bærere av denne splittetheten.
Denne ambivalensen kommer gjerne til uttrykk i arbeider der det poetiske og personlige søkes forent med det humoristiske, konseptuelle eller politiske. Tilsvarende er jeg ikke bundet til et bestemt medium, men realiserer mine arbeider som skulptur, installasjon , video, lyd, animasjon, foto, tekst, tegning eller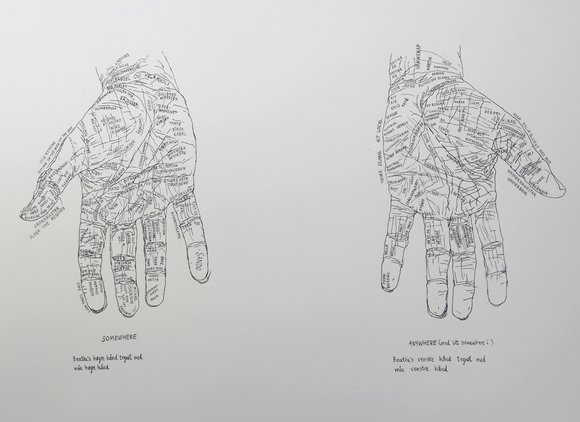 Pierre Lionel Matte. Beathe's hands. Ink og paper. 2018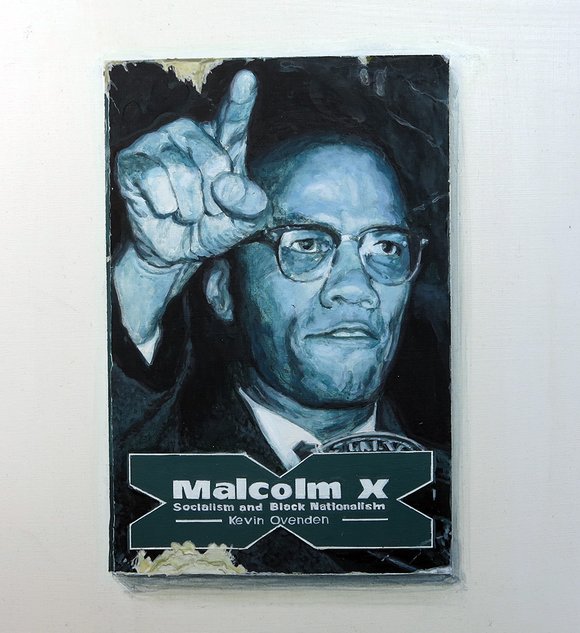 Pierre Lionel Matte.Malcolm X . Acrylics on wood. 2018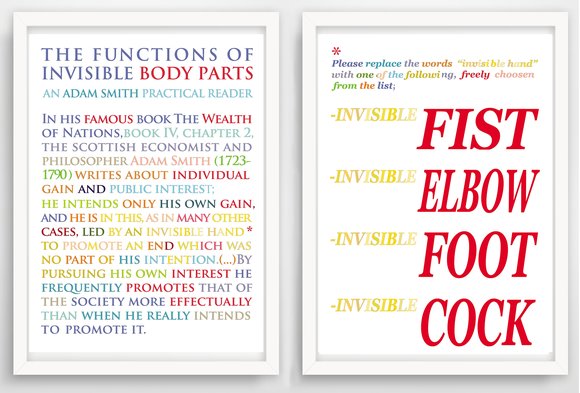 pierre lionel matte. The functions of invisible bodyparts, digital sketch for drawing.2018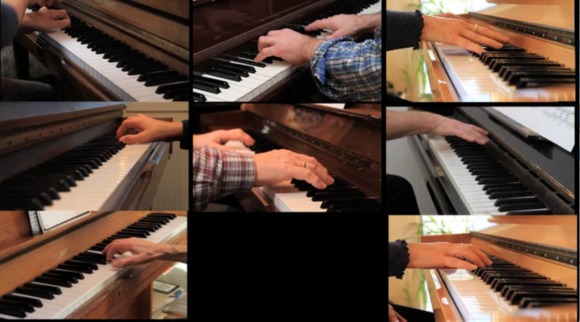 Pierre Lionel Matte. still from videoproject. Egmont, exercise for 10 pianists
Planlagte prosjekter og utstillinger
Deltagelse på Tegnetriennalen 2019.
Video-prosjekter for Greenlight District, Skien/Porsgrunn 2019
Egmont – videoprosjekt for øvende pianister.
CV
PIERRE LIONEL MATTE
Born 1961 in Tønsberg, Norway.
Studies in Poland, Chile, Bolivia 1993-94.
The Art-academy in Trondheim, Norway 1987-1992 Einar Granum Artschool, Oslo 1982-84
Solo shows
2018; Kunstnerforbundet; Ali's Dictionary
2012; IKM/OM Oslo
2009: European Rorschach test part II, Kunstbanken, Hamar. 2008; Tromsø Art Society, Tromsø
Valdres Open Air Folk Museum, Fagernes.
2007: TSSK, Trøndelag Centre for Contempory Art, Trondheim
European Rorschach Test part I, Oslo Art Society, Oslo
2004; "Master", Gallery By the Way, Bergen
2003; Bodø Art Society, Bodø
2002; Rogaland Art Centre, Stavanger
2001; Gallery Ask, Åsgårdsstrand
2000; Chapelle St.Jaques, St. Gaudens, France, together with Andrea
Lange
1999; Battlefield; South-Norwegian Artist Centre, Kristiansand
Arendal Art Society, Arendal
1998; Battlefield; Trøndelag Artist Centre, Trondheim
1997; Porsgrunn Art Society
1996; Contempory Memory, Galler Struts, with Victor Lind. Curated by Andre
Lange
Slowly their faces disappear, Young Artist Society, Oslo
Group Shows
2018; Blaker Meieri; Ali's Dictionary Borgen Museum,Hvittingfoss Trøndelagutstillingen
2017; The National Autumn Exhibition
2016; TOYS; norsk/chilensk gruppeutstilling Villa Alemana, Chile
2014; The National Automne Exhibition
2014: Trafo, Asker; Group-show
2014; 1814 Revisited. Eidsvoll Verk
2013; NOoSphere Art Gallery, Group-show, New York.
2013; AMNESIA; Haugar, Vestfold Kunstmuseum.Tønsberg
2012; The National Automne Exhibition; participant in Beit Aza; Performance 2012; PRISME, The National Museum ́s Drawing Exhibition
2012; Oslo Screenfestival
2011-12, The Sculpture Biennale 2011, Oslo
2010; Participation in Guttorm Guttormsgaards exhibition Arkiv,
Bomuldsfabrikken.
2009: Pierre le Ménétrier. Videoscreening at RiddoDuottarMuseat ( The
Sami Cultural Museum),Karasjok:
2008; Xenophobia Redux, Wien. Kuratert av Anne Britt rage.
2007: 2006; 2006;
2006;
2005:
2005; 2004.
2003: 2002;
2002; 2001:
2000: 1999: 1999;
1999;
1998; 1997;
1997; 1996;
1995; 1993; 1992; 1990;
Other
The National Automne Exhibition, Oslo -Akershus Kunstnersenter Jubilee Exhibition
Public Diplomacy, UKS ( Young artist society ) ; curated by Eivind
Slettemeås
-Fantastic Politics. Art in time of turbulence. The National Museum of
Art, architecture and design. Curated by Andrea Krogsnes
Fotogalleriet. Artist books.
- UNIZONE. Curated by the Norwegian and Swedish Touring
Exhibitions.
The National Automne Exhibition, Oslo
Østlandsutstillingen ( East Norway Regional Exhibition) part I, II. (Kunstbanken, Hamar. Gallery F 15,Moss)
Point of View, Akershus Art-centre. Curated by Samir M ́kadmi Somewhere else, Venize, Italy. Curated by Tor Andreas Gitlesen
Refuge/Tilflukt. Henie Onstad Artcentre, Bærum.Curated by Gavin Jantjes
The Drawing – biennale Gallery F 15 , Jeløya, Moss.
Milano Europa 2000, Milano, Italy. Curated by Gavin Jantjes
Transart, Groupshow, Trondheim
Oslo 1000 years celebration. Group show, Oslo Kunstforening. The National Automne Exhibition, Oslo, Norway.
The Sculpture Biennale 1999. At The Stenersen Museum, Oslo,
Curated by Lars Nittve
Social Comitted Art", an Exhibition connected to the 100 years
Jubilee of the Workers Union, Norway. Stenersen Museum, Oslo,
Norway.
The National Automne Exhibition, Oslo, Norway.
Shelter , an international group show connected to The Millenium Jubilee of the City of Trondheim,
Screens, a international group-show about art and new technology, Trondheim,
Østlandsutstillingen ( East Norway Regional Exhibition)
- The National Automne Exhibition, Oslo, Norway. Østlandsutstillingen ( East Norway Regional Exhibition) Vårutstillingen, Vestfold Arrtist center, Haugar, Tønsberg
ad HOK, Høvikodden Art-center; Bærum; sound-installation Momento Mori, Trondheim Art-Museum, Norway.
The National Automne – Exhibition, Oslo, Norway.
The National Automne – Exhibition, Oslo,
projects / Public Commisions
2008/2009: Artist in Residence at theValdres Folk-Museum; video soundwork and open air photoproject
2001; – Public Commision project for Groruddalen School, Oslo
Commisioned projects for books and publications
2013 Text for Vector, artist journal, New York
2011 Picasso/Nesjar updated. Art-project for SNU, a climate-change
related anthology published by Cappelan Damm publishing house.
Edited by Åsne Seierstad, Aleksander Melli, Simen
Ekern ,Nora Ceciliedatter Nerdrum.
2010; -Illustrations for the book Society, by socialanthropolog Thomas
Hylland Eriksen, University of Oslo.
2002; – Art-project for the book Fortress Europe – NO!
published by Anne Britt Rage, Espai 22, Barcelona, Spain.
Scholarship/Grants/prices.
2012; Vederlagsfondet, project support
Since 2006; Annual guaranteed income from the Norwegian State 2007: Norwegian Culture Council, project – support,
2005; Vederlagsfondet, project support
2001-2003; 3 year Annual artist's scholarship, State of Norway 2002; Norwegian Culture Council, project – support,
2000; Vederlagsfondet, project support
1999; The Norwegian State, travel grant
1998; Vederlagsfondet, project support
1997; Vederlagsfondet, project support
1995; Norwegian Culture Council, project – support
1993; The Norwegian Culture – Fund, exhibition – grant
Public Collections:
2013 Gardermoen VIP terminal 2012 The National Museum 2010 The National Museum 2005 Norwegian Culture Council 2001 Oslo Municipality
1998 Norwegian Culture Council 1998. Trondheim Municipality 1992. Norwegian Culture Council