Hofset, Inga Sund
Maleri, tegning, tekst,
Jeg arbeider primært med maleri, tegning og tekst. Ved å utforske bildets, språkets og materialenes potensialer forsøker jeg å bringe fram en narrativ som både benytter seg av og går utenom ord. Sentralt er personlig gjenkjennelse og assosiasjon. Maleriene mine er ofte store i formatet eller installert med spesiell oppmerksomhet om kropp, arkitektur og betrakterens tilstedeværelse. De følges gjerne av litterære titler eller annen tekst.
I arbeidet mitt er abstraksjonen representativ; den formulerer noe konkret som er abstrakt.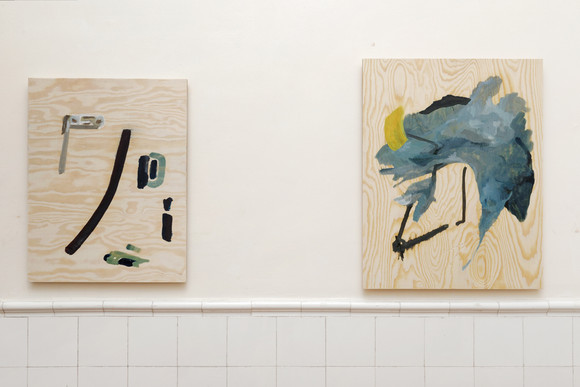 Inga Sund Hofset "Zomb" and "Voice Den" Oil and carving on plywood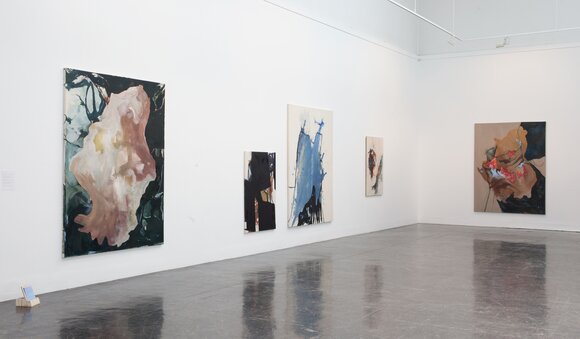 Inga Sund Hofset MFA Degree Show Kunstakademiet/ Oslo Academy of the Arts Kunstnernes Hus May 2016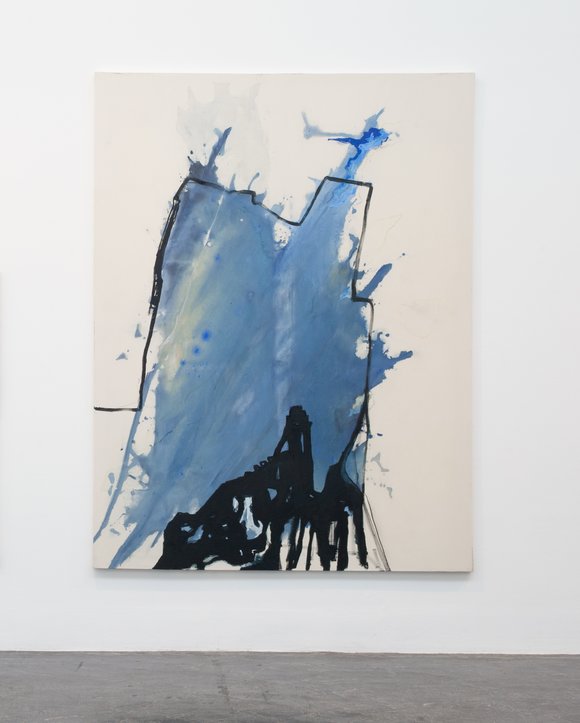 Inga Sund Hofset "Manifestation Changed" water colour, rabbit-skin glue, oil and charcoal on cotton canvas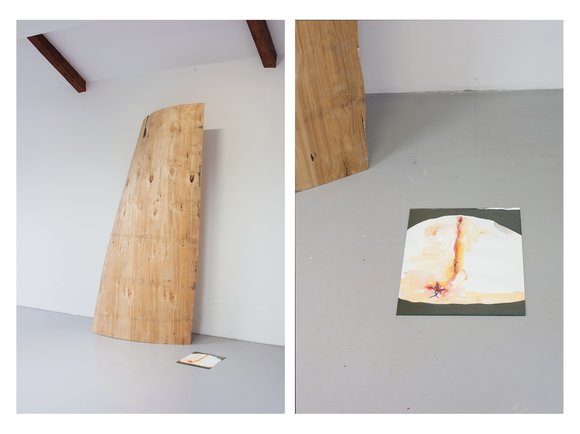 Inga Sund Hofset "Untitled (tube)" Plywood bent by water, guache on paper, glass.
Planlagte prosjekter og utstillinger
November 2017 Akershus Kunstsenter, Akershus.
Mai 2019 Elephant Kunsthall, Lillehammer
CV
INGA SUND HOFSET
Born 1983, Ringerike, Norway.
Live and work i Oslo.
www.ingasundhofset.com
Education:
2014 – 2016 MA Fine Art, Oslo Academy of Fine Arts/ KHIO
2007 – 2011 Bachelor of Fine Arts. The Academy of Fine Arts, KHIO. Oslo

2005 – 2007 Strykejernet (foundation art school)
2003 – 2005: Various courses (art history, philosophy, literature), NTNU, Trondheim
Solo exhibitions:
2017 Kvit galleri, København
2015 Contour Cut, KHIO, Oslo
2014 Art on Hove, Hove Music festival, Arendal, Norway.
2013 Image of the month, Oslo S. Invited by Rom for kunst / UKS
2012 Equations For a Falling Body / We Shout. Holodeck, Oslo.
2010 Big Black Over Our Head, Oslo Academy of Fine Arts
2010 Prose, Water, Wood, One Night Only Gallery, Oslo
Group exhibitions and projects:
2017 "Unge, inviterte", LNM (the Norwegian Painters Association)
2016 EKPGO. Independent exhibition during Tegnebiennalen, Oslo.
2016 "Chanting(…)" by Christian Tony Norum at Munchmuseet
2016 "Siste Skrik", Performance by Helle Siljeholm. Nasjonalteateret, Oslo
2016 "Ora or Labora", Graduation show MFA Oslo Academy of Fine Arts, Kunstnernes Hus, Oslo
2015 Opening Exhibition, KVIT Copenhagen
2015 "Relativity express", Tomaz Kowalski class. Salzburg International Academy
2013 "Å komme hjem" (Coming Home), empty commercial premises, Hønefoss
2013 "Summer doldrums" works made during a summer residency, Kunsthall Oslo.
2012- 2014 Group show, Ringerike Cityhall

2011 "The Strange Fete"- Bachelor Graduation Show. MFAPS, Oslo

2011 "Så nære vi var" (with Ragna Bley) Podium, Oslo

2010 Sell out exhibition. UKS (Young Artist Society), Oslo

2009 Sell out. Akademirommet, Kunstnernes hus, Oslo
Screenings:
2011- «That ́s Entertainment! New, Norwegian performance video» The Norwegian Short Film Festival, Grimstad.
Curatorial:
2013 "Å komme hjem (Coming Home) (together with Live Haug Hilton), 14 young artists in 7 empty commercial premises, Hønefoss, Norway.
Biblio and publications:
2016 Art Viewer: Selection of works at Paris Internationale
2016"Så mye sensualitet", kunstkritikk.no 07.06.16
2016 " (…) årets masterutstilling", Aftenposten 06.06.2016
2014"Kunst på festival", Kunstforum
2014 "Reisebrev fra Hove", B-post
2013 "Oslo Rapport" Frieze Art Magazine, April 2013
2013 "Hofset / Baldessari / LeWitt". Paragone, kunsthistorisk tidsskrift av studenter ved UIO
2011"THE STRANGE FETE (END)" Le Grande Meulnes / BA avgang KHIO
2010 "Min kamp (22 ansikter)" Artist Book. Glemmeboka / workshop med One Star Press/ Khio
Grants and support:
2016 Statens utstillingsstipend
2016 BKH Student Stipend
2014 Diversestipend, Norsk Kulturråd
2013 BKV prosjektstøtte
2011 Stipend basert på gjennomført utdanning, Statens Kunstnerstipend