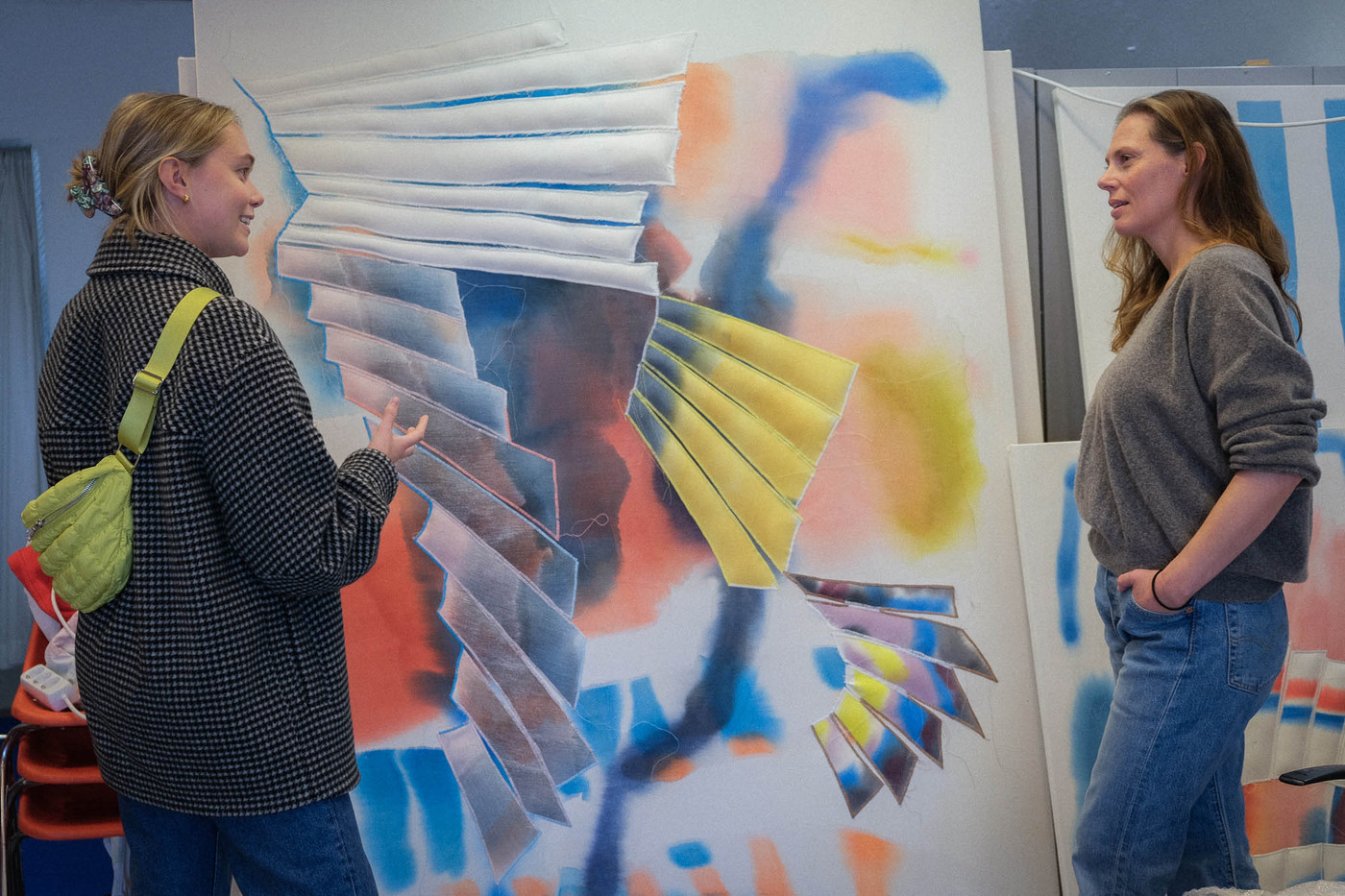 On Sunday you can join Marie Saxeide and Christian von Hanno when they visit four artists. The visits lasts about 15-20 minutes and are streamed on set times from 12.00-15.00 through Oslo Open's Instagram profile. The conversations will be in Norwegian.
Visit four artistists live on Instagram
12.00: Yachi Shian-Yuan Yang creates calligraphic ink paintings, and traditional oriental technique meets new motifs. Her studio is in Galleri 26, Berg.
13.00: Mette Lorentzen paints figurative oil painting. She has her studio in the Sogn allotment garden. Is this one of the most charming ateliers in Oslo?
14.00: Anne Ingeborg Biringvad works with textiles, but she doesn't embroider
much herself. She uses readymades and appropriation. By using existing materials in her art she explores ideas of value and dignity. Her studio is in Montebello.
14.30: aeaeaeae 43434343, or @aeaeaeae.io as he also calls himself, works digitally with systems development and data modelling. What is an image, really? Check out his Montebello studio.
Atelier – a platform for sales directly from the artist's studio
Atelier is a digital platform for buying artworks directly from artists, and a long term collaborator for Oslo Open. By bringing artists and people interested in art together, Atelier aims to expand and diversify the art market, and make it easier for artists to sell their art.
Professional artists can present their artwork, invite people for viewings, and sell art directly from the studio, without needing a gallery. People who are interested in buying art can get a better overview of what is available, and can contact the artists directly through the platform. A digital map shows where studios are located, and artists can also add events such as current exhibitions to their Atelier profile. This way, Atelier combines digital accessibility with physical art experiences and meetings.