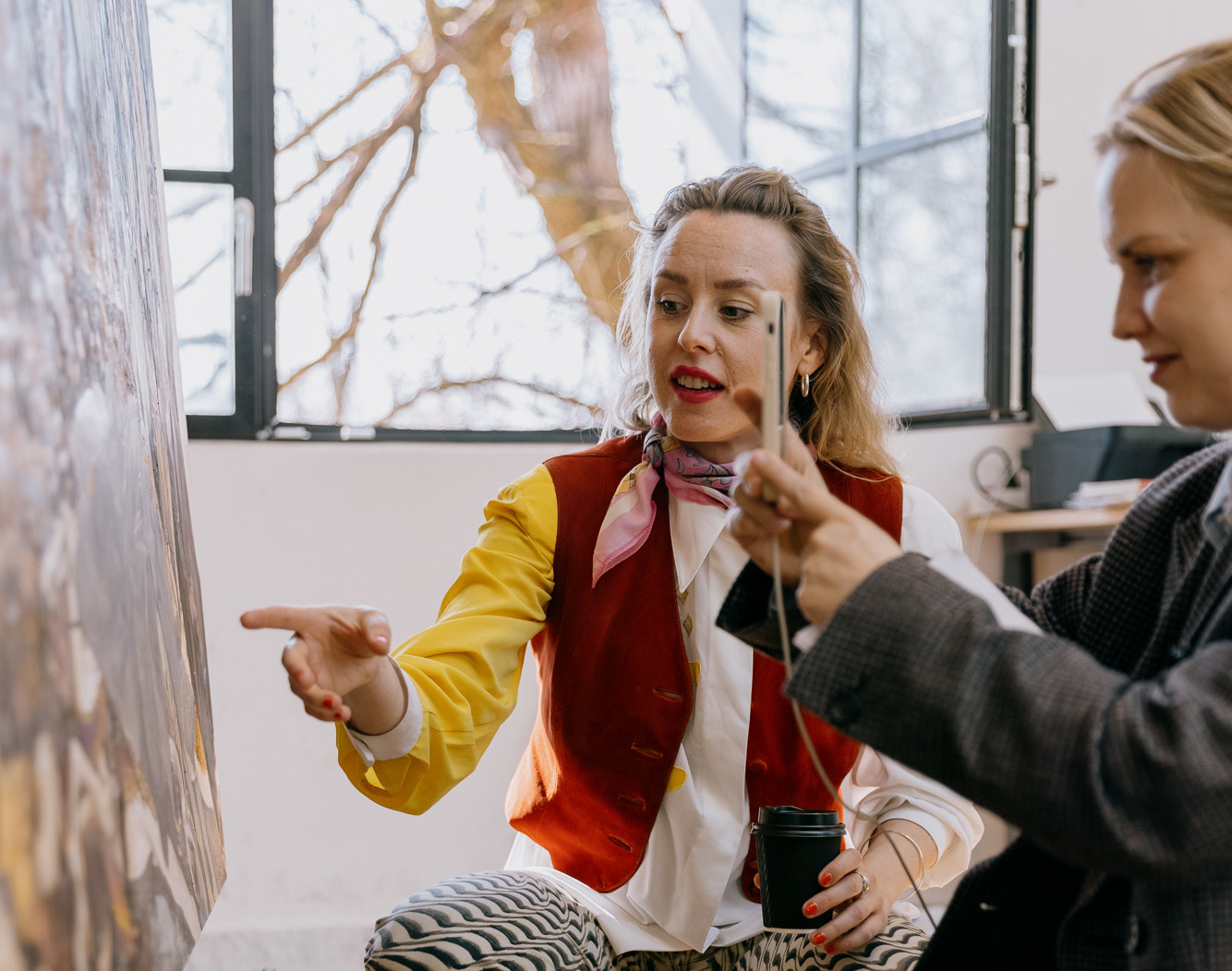 On Saturday you can follow Ragnhild Brochmann and Marthe Elise Stramrud around the city. They will start their day visiting Vibeke Tandberg in her large atelier at Tøyen Trafo, where she is working on casting a taxidermied horse, and finish their tour at the idyllic Hvervenbukta, where Anne-Lise Stenseth has her atelier right by the sea. Brochmann is an art and fashion historian, who is well known for her advice column "Estetikeren" in the Morgenbladet newspaper, where she answers questions regarding style and aesthetics. Stramrud is not only an artist but also the former director of Oslo Open and managed last year's studio weekend.
On Sunday you can join Marie Saxeide and Christian von Hanno when they travel to Mette Lorentzen in the Sogn allotment garden, to visit one of the most charming ateliers in Oslo. They will also visit Yachi Shian-Yuan Yang and have a look at her fantastic brush collection, which she uses for her calligraphic ink paintings. Saxeide and von Hanno also participated in last year's live-streamed visits. They both work for Atelier, a digital platform for buying artworks directly from artists.
The studio visits will be streamed live on Oslo Opens profile on Instagram. Join us for personal and informal meetings in the artist studio, no matter where in the world you are!
Saturday, 23 April
12.00 Vibeke Tandberg Norwegian)
14.00 Gabrielle Paré (in English)
15.00 Jens Hamran (in Norwegian)
17.00 Anne-Lise Stenseth (in Norwegian)
Sunday, 24 April
12.00 Yachi Shian-Yuan Yang (in Norwegian)
13.00 Mette Lorentzen (in Norwegian)
14.00 Anne Ingeborg Biringvad (in Norwegian)
14.30 aeaeaeae 43434343 (in Norwegian)