Tørlen, Lillian
Ceramic and mixed
Making site specific – or site relational – works, I am interested in the immediate surroundings and how these are experienced. Through sculptures and installations in various materials I invite the viewer to re-evaluate spaces, to pause and consider a chain of events, or to simply contemplate the dialogue happening between the piece, the space and the viewer him/herself.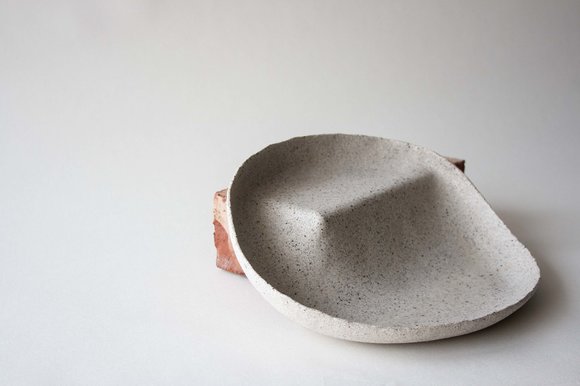 Annoyingly Dependent Object #28 (ceramic)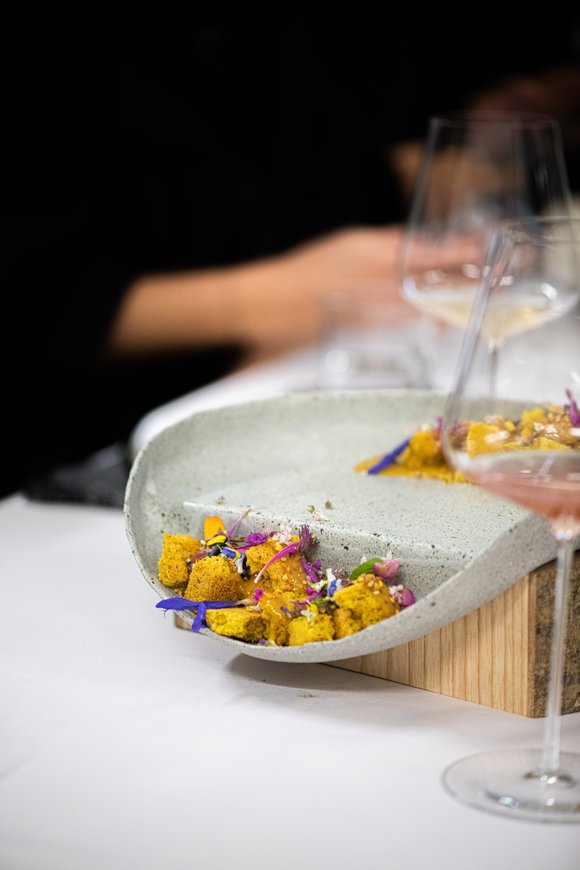 Annoyingly Dependent Object #7 (ceramic)
In the Wake of Standing Still (textile, mixed technique)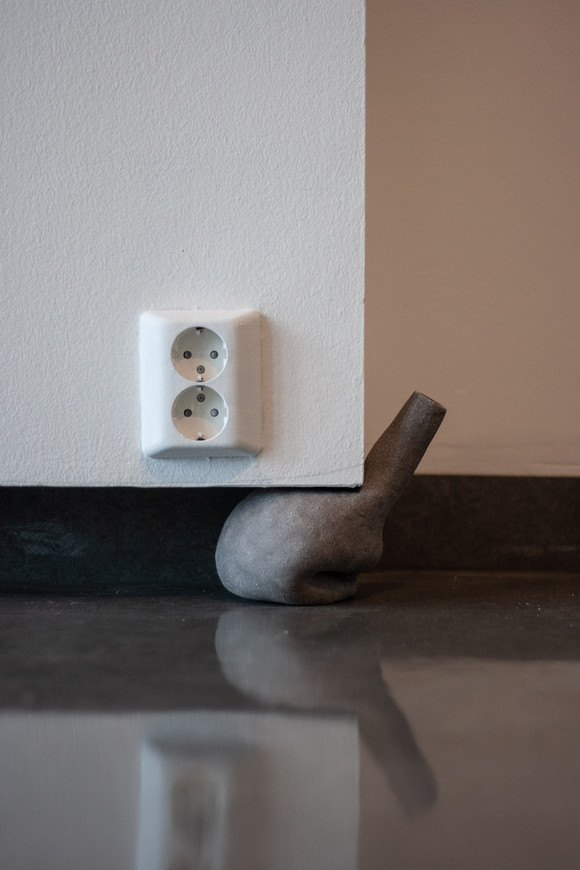 Under the wall by the socket, part of series Levels of Attachment and Belonging (ceramic)
Planned projects and exhibitions
Soloshow The Norwegian Drawing Association 5th March – 5th April 2020
CV
SOLO SHOWS
2019: Annoyingly Dependent Objects
Galleri Format projectroom, Oslo
2016: Levels of Attachment and Belonging
Galleri Format, Oslo
2015: In the Wake of Standing Still
Møre og Romsdal Kunstsenter, Molde
GROUP EXHIBITIONS (selection)
2019: Crossovers Adorno,
Truman Brewery, London
2019: Østlandsutstillingen,
Røgden Bruk, Finnskogen
2019: Vestlandsutstillingen
Kunstmuseet Kube, Ålesund
2018: Converging Bodies : Contemporary Norwegian Ceramics, Patrick Parrish, New York
2018: Object with Love,
Biennale Interieur, Belgia
2018: Trans-form,
Mint, London Design Festival
2018: Galleri Format,
CHART, København
2018: En ulykke kommer sjelden alene
Nordnorsk Kunstnersenter, Svolvær
2018: Norwegian Presence,
Milan Design Week, Milano
2017: Kunsthåndverk 2017
Nordenfjeldske Kunstindustrimuseum, Trondheim
2017: A Colour Composition
Den Norske Ambassade, Stockholm
2015: HERFRA
KUBE, Ålesund
2015: Kunsthåndverk 2015
Kunstindustrimuseet, Oslo
2015: Norwegian Presence
Milan Design Week, Milano
2014: Kunsthåndverk 2014
KODE, Bergen
2014: In the Margins of our Minds
Dublin Castle, Irland
2014: Ålesund Kunstfagskole jubileumsutstilling
Ålesund Kunstforening
2013: Third European Triennale for Ceramics and Glass,
Grande Halle des Anciens Abattoirs de Mons, Belgia
2013: Heavy, woollen, swollen and dry
Lørenskog Kunstforening.
2012: NON STOP
Galleri Format, Bergen
2011: Festival International des Écoles d'Art (Le Printemps de Septembre)
École des beaux‐arts, Toulouse
PUBLIC ART
2015: Colours on the Run
Brundalen Skole, Trondheim
TEMPORARY PUBLIC ART / PROJECTS
2019: Annoyingly Dependent Objects for Experimental Gastronomy by Steinbeisser, Wien
2017: Resonance for CHART DESIGN.
Outdoor installation along a 1 km long route in Copenhagen.
EDUCATION
2009 – 2011: Master in Medium and Materialbased art, Oslo National Academy of the Arts
1998 ‐ 2001: BA Art & Design,
Central St. Martin's College, London
1995 ‐ 1997: Ålesund Art School, Ålesund
GRANTS (selection)
2019: Project support for soloshow at the Norwegian Drawing Association, Norsk Kulturfond
2019: 3 year working grant, Kunsthåndverkernes fond
2019: Transport support for Experimental Gastronomy, Norwegian Crafts and UD
2019: Project support for Experimental Gastronomy-prosject, Norsk Kulturfond
2018: Project support for Vestlandsutstillingen 2019, Kulturfondet
2018: NKs travelsupport international
2017: Stikk for Resonance for CHART, UD
2016: Haystack stipend
2018: NKF Project grant visual arts for Vestlandsutstillingen 2019
2016: Exhibiton grant for Levels of Attachment and Belonging, Kulturfondet
2016: Working grant (3 years)
2014: State Exhibiton grant for In the Wake of Standing Still
2013: Exhibition grant Heavy, woollen, swollen and dry, Kulturrådet
2012: State working grant for younger artists (3 years)
2011: Fund for Art and Design students, KHIO