Krogh, Nina
Sound, installation, video, drawing, performance
My projects are often about highlighting individual peculiarities in our body language. How do our voice, handwriting or movements reveal something about us? How are these peculiarities characterized by the language one speaks or the culture one belongs to? Another theme I work on is perception of the world through sound. What information do we find in the auditory as opposed to the visual? For example, what does the voice of a person or the sound of a city tell us that an image cannot reveal? The audience is often invited to participate in the projects as each individual brings out the human diversity I try to bring forward.
Keywords: listening, body language, multicultural identity, multilingualism, cross disciplinary collaborations, visualisation of data, technology, art & science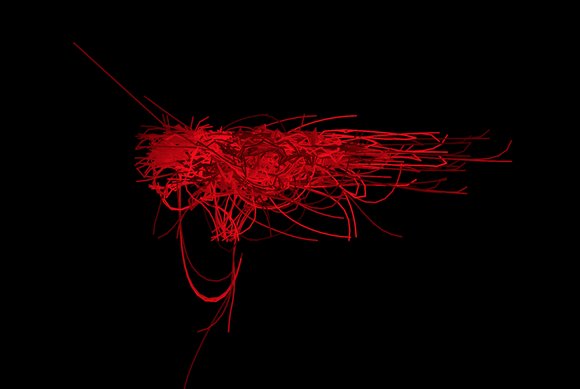 Untitled (visualisation of breath), (2019) performance, Atelier Nord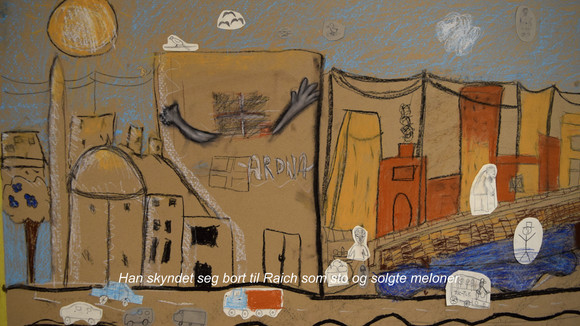 Imagine Adana (2019-), videoverk i prosess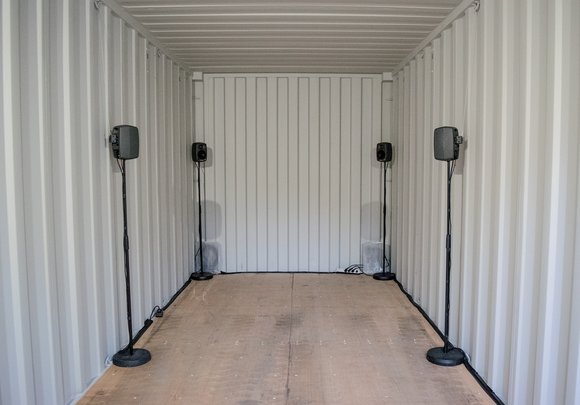 Confessions of a Multilingual (2017), lydverk 22.34 min, Drammen museum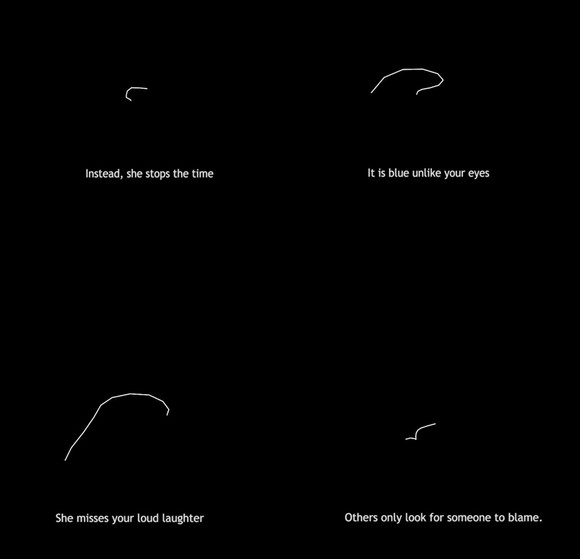 Azrael (speaking and breathing in a foreign language), (2017), animasjon og video med bruk av pustesensorer, varighet: 1,23min
Planned projects and exhibitions
2020 Screening of Imagine Adana in Eineåsen school
2020 House concert number 4, Bygdøy
CV
EDUCATION
2015-17 MFA in Art and Public Space, Oslo National Academy of the Arts, Norway.
2014 Fine Art, Exchange semester, Universidad de Los Andes, Colombia.
2012-15 BA in Art and Dialogue, Oslo and Akershus University College of Applied Science, Norway.
2010-11 Human Geography, University of Oslo, Norway.
GROUP EXHIBITIONS
2019 Happening, Variations of Beckett with Schouskollektivet, Myntgata 2
2019 Kunst Rett Vest, Henie Onstad, Bærum
2019 Gallery 69, Oslo
2019 Every Me / Ben Tanıdık Bir Yabancı, Thirdbase, Lisbon
2018 Kunst Rett Vest, Drammen Museum
2018 Every Me / Ben Tanıdık Bir Yabancı, Adana Archeology Museum, Adana, Turkey
2018 Hus Forbi III, Collaboration with Margrethe Pettersen, Bærum
2017 Open Call, Gallery Seilduken, Oslo
2017 Drawing with Light. Collaboration with Lucía C. Aragón, KHiO, Oslo
2017 Agreement between the seasons. Master exhibition. KHiO, Oslo
2017 Co-artist in Pavilion of Hospitality by Cuidad Abierta, Documenta 14,
Kassel, Germany.
2016 World Wide Weaving. Weaving & We: HangzhouTriennial of Fibre Art, China Central Academy of Fine Arts Hangzhou, China.
2016 Frederick Kiesler: Life Visions. Collaboration with Apolonija Sustersic, Ida Uvaas, Hild Borchgrevink, Linn Lervik. MAK. Vienna
2015 Art and Craft, Galleri Seilduken, KHiO, Oslo
2015 Hjelp, vi er kunstformidlere. Oslo and Akershus University College of Applied Science, Oslo
2014 Salón Tollota, Universidad de Los Andes and Universidad Jorge Tadeo Lozano, Bogotá
2014 Åpen utstilling, Oslo and Akershus University College of Applied Science, Oslo
PERFORMANCE
2020 (Upcoming) House concert 4, Oslo
2019 Female Artistic Experiments of Norway, Atelier Nord
2019 Rampelysfestivalen, Vega Scene, Oslo
2018 Traust, avdeling for Kunst og Håndverk, KHiO
2017 Agenda: Fiksjon og Offentlighet. Collaboration with Rodrigo Ghattas, Kunstnernes Hus
2016 Textile as text, Kunstnernes hus, Oslo
PUBLICATIONS
2014 «Fjernt og nært», Estetisk Forum, Høyskolen i Oslo og Akerhus.
2013 «Lær meg det jeg har glemt», Estetisk Forum, Oslo and Akershus University College of Applied Science.
GRANTS
2019 1-year support from Billedkunstnernes Vederlagsfond
2018 Subsidised studio space by Oslo Kommune at Ila pensjonat
2018 1-year support from Billedkunstnernes Vederlagsfond
2017 Diverse stipend for newly educated artists, Art Council Norway
2014 Estetisk Forum, OsloMet
PRESS
2017 Billedkunst Magazine, No. 3 2017, "Begynnelser og helheter"