Hårsmar, Amanda
Painting, drawing, installation, text
A large part of my work is built arould different contellations of people and themes, with image making as a starting point.
I mainly work with drawing.
A reoccuring theme is Swedish contemporary history.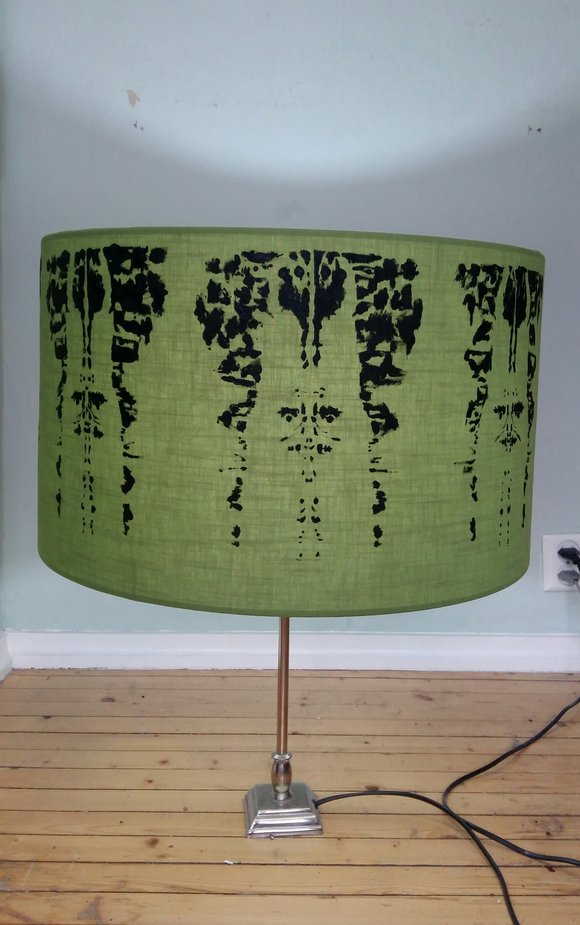 Amanda Hårsmar. Nordkalk, kukhuvud Ojnare. Lampa. 2019.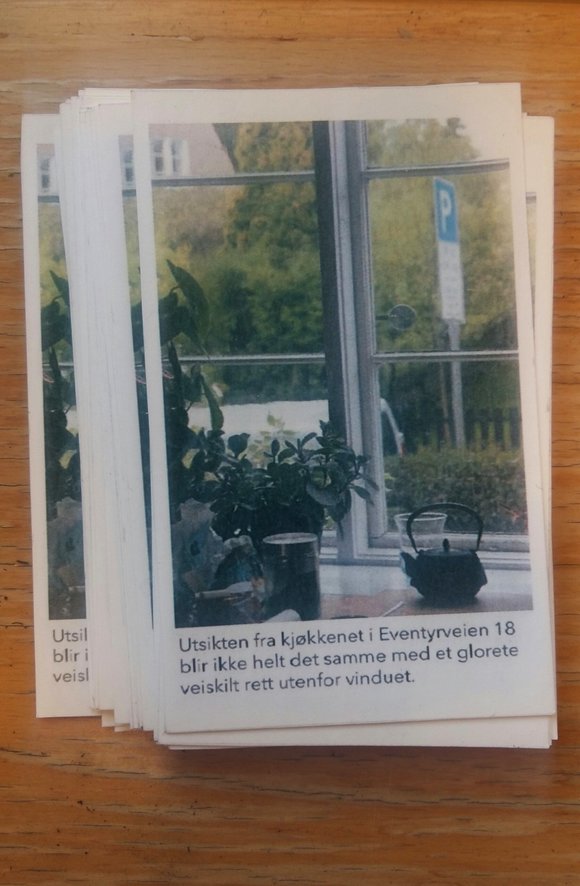 Amanda Hårsmar, Utsikten fra Eventyrveien 18, installasjon i flere deler- visittkort, teckning, lysholder, aviser, bord. 2019. Detaljbilde.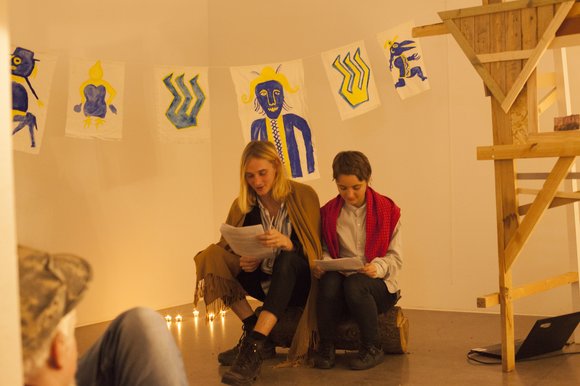 Amanda Hårsmar och Erik Aronsson. Fallens dagar. Evenemangsperformance över tre dagar. 2017. Oslo. Detaljbild.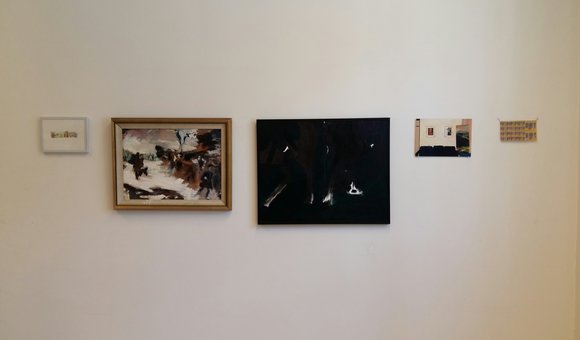 Amanda Hårsmar. Karl den XII:s likfärd. Serie målningar och broderi. Total bredd-2 meter. Bild 1: akvarell, 13x18cm. Bild 2: olja, 33x43cm. Bild 3: olja, 41x51cm. Bild 4: gouache, 15x20cm. Bild 5: broderi, 8x15cm. 2018.
Planned projects and exhibitions
2020 – John Colletts Plass, in cooperation with Eli Mai Nesse.
DEC 2019- Group exhibition at Hägerstens allé, Hägersten, Stockholm.
DEC 2019- Participating in Åpen Kunsthall på Oslo Kunsthall med verket "Nordkalk, Kukhuvud, Ojnare" ("Nordkalk, dickhead, Ojnare").
CV
Education
AUG 2015 – MAJ 2018 Bachelor of Fine Arts, Kunstakademiet, Oslo.
AUG 2013 – MAJ 2015 Preparatory Art education – Gerlesborgsskolan, Bohuslän.
SEP 2010 – JUN 2013 Bachelor of Mathematical Statistics- University of Gothenburg.
SEP 2011 – JAN 2012 Data analysis- ISUP, Paris.
Probability theory – Université de Pierre et Marie Curie, Paris.
OKT 2009 – JUN 2010 Russian Intensive Course- Kuban State University, Krasnodar, Russia.
Exibitions and art projects
AUG 2019- Airport wating music. In cooperation with Lykourgos Porfyris. 30 minutes of waiting music, played during busride to Arlanda Airport, Stockholm.
JUNE 2019- Intenationaldagen 6 juni. Celebration o the non-national day arranged by FBM (The Flag Burning Machine), Hägersten, Stockholm.
JUNE 2019- Utsikten fra Eventyrveien 18 (The view from Eventysveien 18). Exhibition, John Coletts plass, Oslo.
NOV 2018 – Exhibition at the tax office in Lilleström.
MAY 2018- Bachelor exhibition, Kunstakademiet, Oslo.
(17) MAY 2018- FBM (The Flag Burning Machine). In cooperation with two other artists.
DEC 2017- Release of the poetry books "Kontroll allt" and "Svirrelarm", Amatören, Oslo.
NOV 2017- Fallens dagar (The days of the "falls", as in water falls and falling down) Extended collage/happening. A version of the city festival of Trollhättan in Oslo. In cooperation with Erik Aronsson.
MAY 2017 EU utifrån (EU from the outside). Exhibition, Malmö. Video, postcards posters.
APR 2017 – In conversation with. Group exhibition, Akademirommet, Oslo. Partcipationg with the work "Finnish TV" in cooperation with Fatima Kassius.
NOV 2016 Hobbyrummet (The hobby room). Group exhibition in a hobbyrum, Tensta, Stockholm. In cooperation with Fatima Kassius and Olga Wärn.
APR 2016 – Galleri himlajuice (Gallery Skyjuice). In cooperation with Loyd Pettersen and Hans Olav Aarvik.
DEC 2015 – 60×60 cm. Street installation outside the city hall of Malmö.