Lurie, Dimitri
Film and Video art
In my 25 years long artistic practices, I do explore the field of visual art.
My creative profile consists of diverse genres and visual techniques: imaginative photography, cinematographic poetry, documentaries, short fiction films, experimental non-narrative video; as well as spatial installations formed of various objects sound collages, still and moving images.
I didn't ever set out to become a conventional film director but rather to be a playful experimenter and innovator in film language. For 20 years, I've been in search for new expressive forms to reflect phenomena of being and to question deeper meanings in the different aspects of human existence in the material world. I profess filmmaking principles of the spontaneous cinema that captures and conceptualizes daily life and as the starting point for constructing a movie. This tradition traces its roots to the direct cinema of the Soviet artist Dziga Vertov with his observational methods and a goal to create for spectators the illusion of "being there" either psychically or physically, with the cameraperson and subjects.
I have particularly inherited from the "Kino-Eye" group the lyrical use of a documentary footage when I'm clipping and assembling my works.
Nevertheless, in the time of ubiquitous media, interpretations of shared historical events, ideals about one's identity, and notions of right and wrong across time and space, the utility of my approach seems to fall into question.
Apparently I've become more interested in subjects that are imagined rather than directly observable. When I work visionary, particularly with my favorite media – the Super8 film, I recall my other big inspirations – the French impressionist cinema of the 1920s and Sergey Paradjanov's spiritual, poetical and highly artistic films.
Thus, when some of my works are reflections on the historical and contemporary social processes passed through the prisms of my artistic perception; my other works seek to represent the intersections between daily life practices and the imagined connections, and to draw out their metaphysical ramifications.
By using photography, film and video as a mean or a tool, I wish to become an intermediary transmission for the future generations and the universal harmony.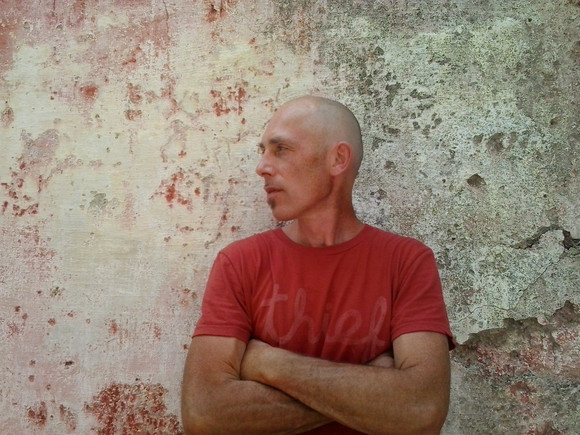 Selvportrett i røde toner, foto, 2016
Ginger space waltz, a multi channel video installation, 2012. Fra en utstilling på Atopia, Oslo 2014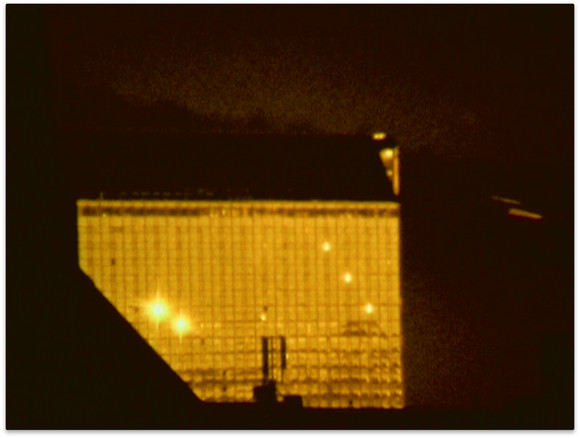 Solmonopolet, Super-8mm film, 2016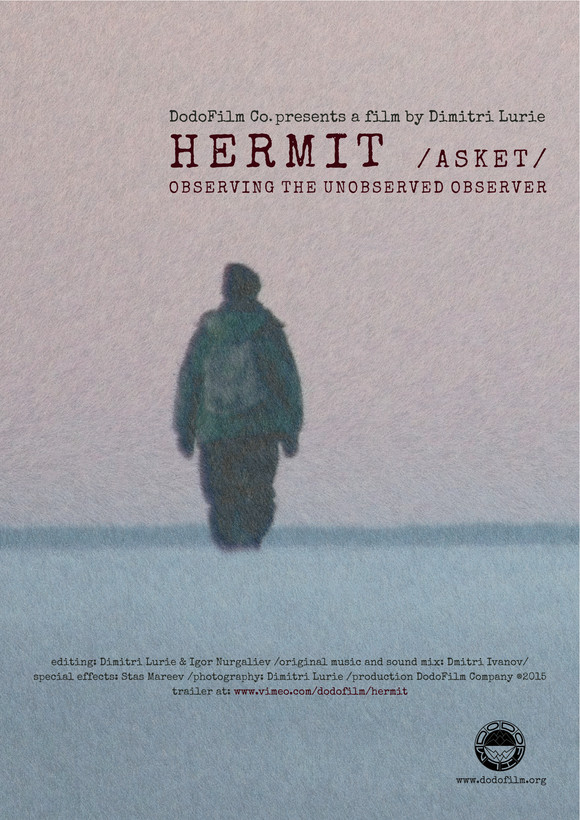 Hermit, en filmplakat til videoverket Hermit/ Asket av Dimitri Lurie, 2015
Planned projects and exhibitions
2020:
Mars Flashes of Persia, Munich, Germany
Mai The Sun Monopoly, Kurzfilmtage, Oberhausen, Germany
2019
Nov. Samsara-Vertigo, "Abstraction in avant-garde", Kuryokhin Center, St.Petersburg, Russia. http://www.kuryokhin.net/page7818991.html
Dec. Screening of selected film work and the artist-talk at the Kunstnernes hus kino, Oslo. https://kunstnerneshus.no/kino/filmer-av-dimitri-lurie-med-live-score
CV
Dimitri Lurie is a St. Petersburg born (1970) visual artist who relocated to Oslo at the end of 90th due to his new status as a guest artist at the Norwegian Fine Art Academy and a teacher in film at the Oslo Photo Art School.
Working individually and collaboratively Lurie has created various experimental, documentary and short films along with still photography and video installations. His artwork has been on display around the globe and received a number of awards including one at the National Art Exhibition' 2007 (120. Høstutstillingen).
As a curator and promoter he stands behind series of international contemporary art exhibitions, film programs and concerts.
Dimitri Lurie's latest works were recently presented at the Kunstnernes Hus Kino and Deichman Grunerløkka in Oslo. These days he works on new projects at his studio in Tøyen.
More detailed information to be found on the artist's homepage:
www.dodofilm.org