Jortveit, Anne Karin
Textile, sculpture, installation
I work mainly with textile and installation at the intersection of the material, aesthetic and conceptual. Finding links between specific knowledge, direct actions and reflective exploration is important to me. I am interested in crafts and manual processes, and in recent years I have learned skills like spinning, weaving and natural dyeing. Regardless idea and expression, I seek to work from an ecological and sustainable platform.
Member of NBK, NTK, NBF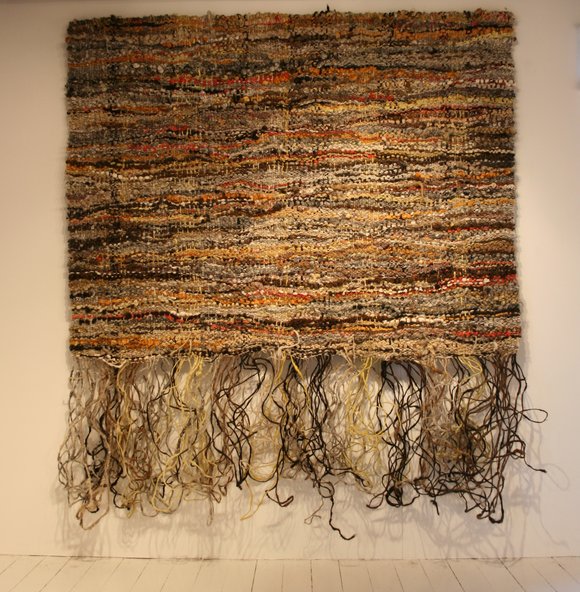 Arbeid i prosess (2019), vev, håndspunnet tråd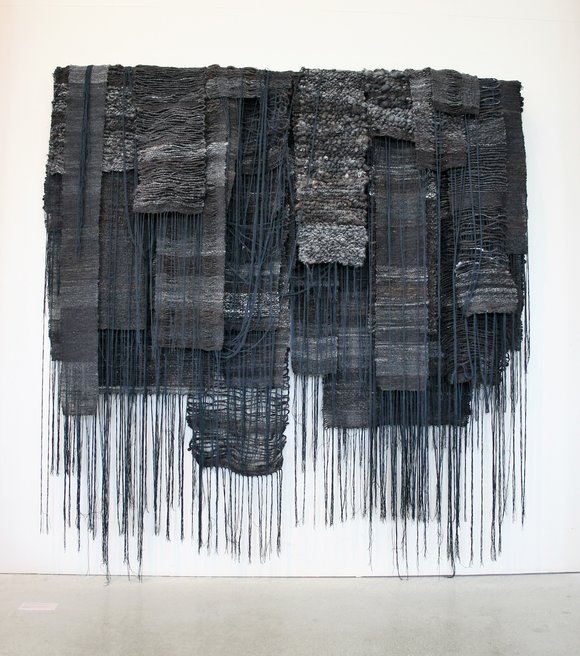 "Reisegods" (2018). Vev. Håndspunnet tråd.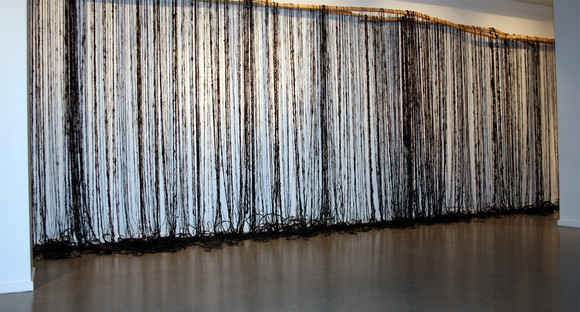 I stedet (2018). Installasjon. Håndspunnet tråd.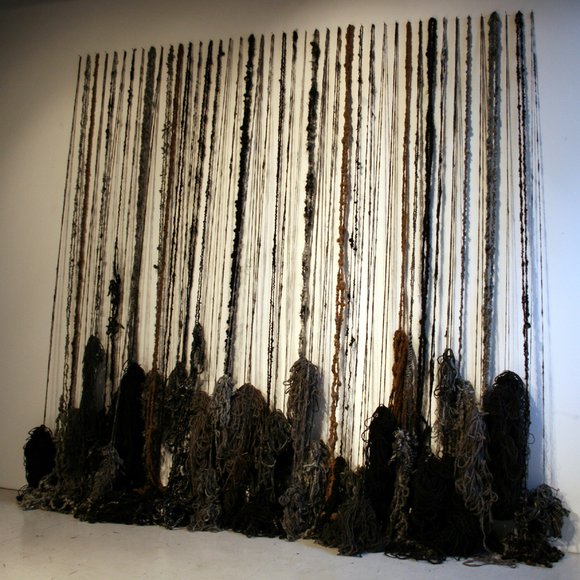 Elegi (2014). Håndspunnet tråd.
Planned projects and exhibitions
2021 Kunstbanken Hedmark Kunstsenter, Hamar
CV
Art education:
The National Academy of Fine Art (sculpture)
Exeter College of Art & Design (sculpture)
Selected exhibitions in recent years:
Buskerud Kunstsenter
Sørlandsutstillingen (Bomuldsfabriken)
Kragerø Kunstforening
Østlandsutstillingen
Høstutstillingen
Soft Galleri, Oslo
Prosjektrom Carl Berner
Grants:
Jomfrulandstipendet
NBK's Compensation Fund grant
Guaranteed Minimum Income
Ingrid Lindbäck Langgaards stiftelse
NBK's Help Fund grant