Messel, Christian
Drawing and collage
My work deals with issues related to class, gender, status and value. I go into history, art history and politics to find my motives, and borrow from other people's photographs and paintings. Many historical paintings and photographs have an underlying ideological message that highlights events and individuals as relevant. But who is significant, and what makes some events more highly regarded than others? I am interested in the shift in significance that occurs when important reference points (protagonists, status symbols, etc.) are omitted – either by introducing new image elements or by removing parts of the subject.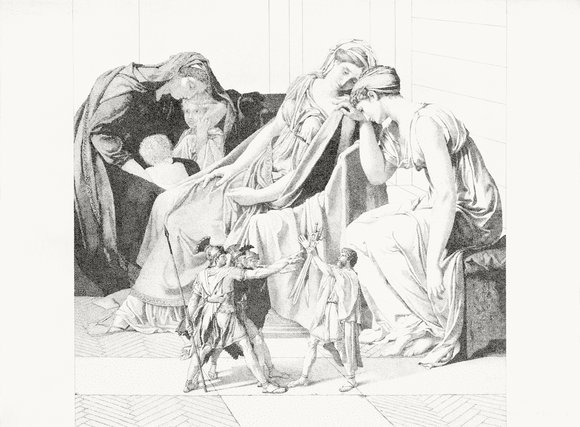 Christian Messel, Item 005, Ink and pencil on paper, 56 x 76 cm, 2016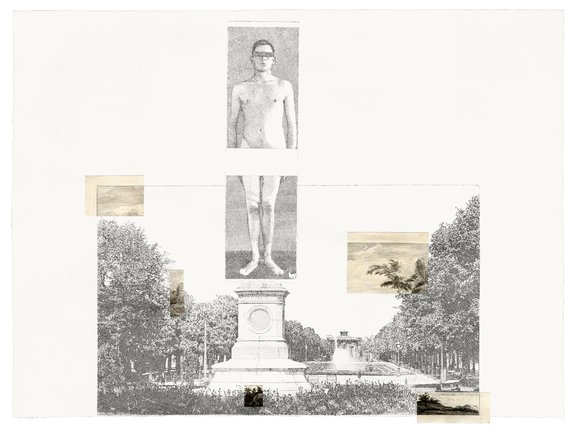 Christian Messel, Item 007, Collage and ink on paper, 57 x 76 cm , 2015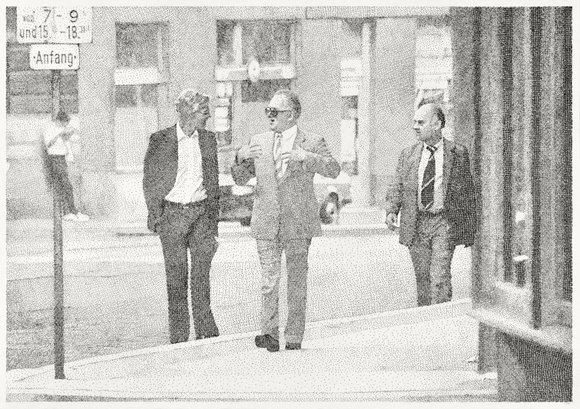 Christian Messel, Item 023, Ink on paper, 41 x 58 cm, 2016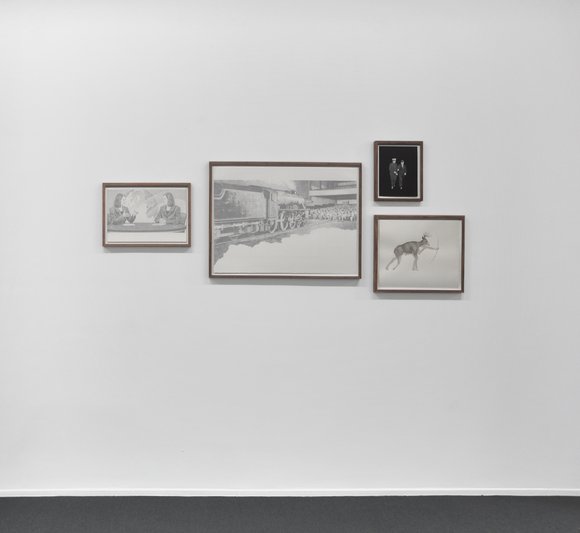 Christian Messel, Installation view, Exhibition: Fakes are in fashion, Galleri K, Oslo 2017
Planned projects and exhibitions
2019 – Galleri K, Oslo (upcoming)
2019 – Haugesund Billedgalleri, Haugesund Filmfestival (upcoming)
CV
Christian Messel, born 1980, studied fine art at Oslo National Academy of the Arts. He has had several solo exhibitions, including at Galleri K, Galleri F15 and NoPlace. Messel's work has been purchased by the National Museum and other major collections. He lives and works in Oslo.
Education
2002 – 2006 Kunstakademiet, KHIO, Oslo
Solo Exhibitions
2019 – Galleri K, Oslo (upcoming)
2019 – Haugesund Billedgalleri, Haugesund Filmfestival (upcoming)
2017 – Galleri K, Oslo "Fakes are in Fashion"
2015 – Noplace, Oslo "Montages"
2014 – Galleri F15, Moss "The Voice of Authority"
2013 – Galleri K, Oslo "Anyone for Tennis?"
2012 – Galleri 19, Oslo "Collager"
2010 – Galleri K, Oslo "Tegninger, plagiater og collager"
2008 – Galleri K, Oslo "Unn Fahlstrøm and Christian Messel"
2007 – Tegnerforbundet Galleri, Oslo
2005 – Galleri 21:25, Oslo
Group Exhibitions
2018 – Hvitsten Salong, Hvitsten
2017 – Hvitsten Salong, Hvitsten
2016 – Teckningsmuseet, Laholm, "Alluring landscapes, deceptive twilight"
– "En kollektiv psykogeografisk guide til Oslo "
2015 – Nils Ass Kunstverksted, Inderøy
2014 – Grafill, Oslo, "Forslag til Norges nye seddelserie: havet"
2013 – Podium, Oslo, "En kollektiv kraftanstrengelse for tapte saker"
2010 – Kube Kunst Museum, Ålesund, "Tor Juuls samling"
2009 – Galerie Susan Nielsen, Paris, "Rock Paper Scissors"
– Østmarka, Oslo, "Gallery Dammit, Earth in My Gallery !"
2008 – Scope Basel (Galleri K)
– Lillehammer Kunstmuseum, "Strek i bevegelse"
2007 – Henie Onstad Kunstmuseum, "Clusters, Nordea Norge Kunstsamling"
– Art Forum Berlin (Galleri K)
– Oslo Kunstforening
2006 – Stenersenmuseet, Oslo, "Avgangsutstilling for Statens Kunstakademi"
2005 – Galleri Seilduken, Oslo.
2004 – Salong 100, Oslo