Torvund, Ingrid
Video/film
Born in West Telemark, Norway, Ingrid Torvund is a film-maker and artist based in Oslo, where she graduated from the Oslo National Academy of Art in 2012.
She is currently working on her third short film, "I Found You Under Earth Under Blood" a film trilogy that began with «Magic Blood Machine» (2012) and continued with «When I Go Out In Bleed Magic» (2015).
In these works Torvund creates a personal mythology, rooted in the natural landscapes of Telemark and the mixture of Christian and pre-Christian mysticism that can be traced in magic and folklore, but assimilating these influences in a completely unique, idiosyncratic vision.
The trilogy is screening at the exhibition at Kunsthall Oslo 15.March – 28.April
together with props and costumes from the films.
Member of NBK,UKS,BONO,Tegnerforbundet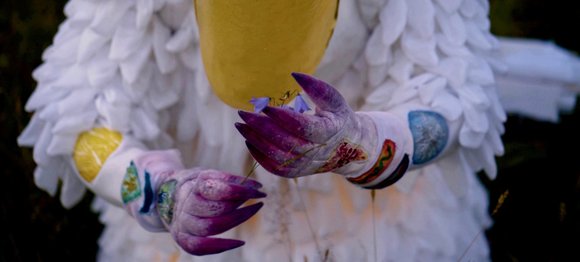 Protections against an evil friend 2018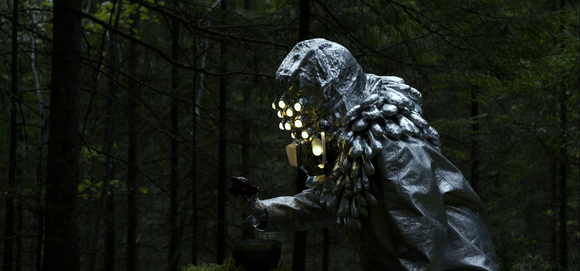 I found you under earth under blood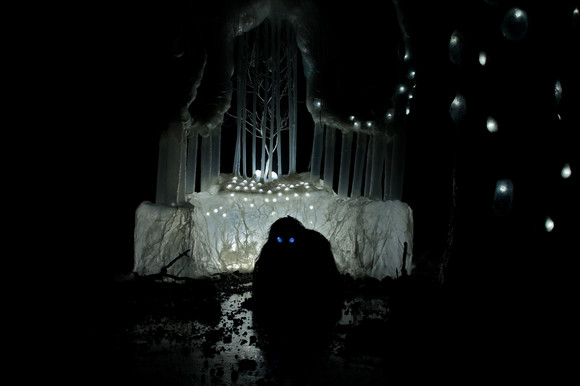 When I go out I bleed magic 2015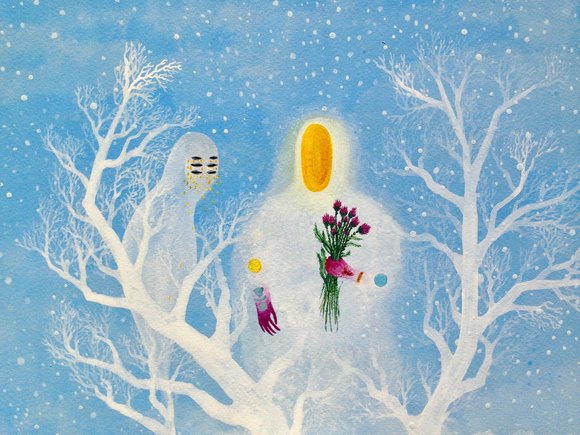 Uten tittel (acrylic ink painting)
Planned projects and exhibitions
Solo show 15.March- 28.April at Kunsthall Oslo
CV
INGRID TORVUND
Born 1985 Telemark, Norway Lives and works in Oslo
Education
2009 – 2012
Bachelor of Fine Art, Oslo National Academy of Arts
Film works
2015-2019
I FOUND YOU UNDER EARTH UNDER BLOOD , 30 MIN
2012 – 2015
WHEN I GO OUT I BLEED MAGIC , 22 MIN
2009 – 2012
MAGIC BLOOD MACHINE , 20 MIN
Publications
"When I go out I bleed magic" Artist book 280 drawings, 2015
Collected by
Oslo kommunes kunstsamling
Museum of Contemporary Art Kiasma – Finland
Upcoming exhibitions 2019
Kunsthall Oslo, Norway, 15.March- 28.April
Member
NBK,UKS, and TEGNERFORBUNDET