Milanes Benito, Juan Andres
Sculpture
Most people will have experienced the astonishment one feels when you discover that what you see is something else than what you think. That is the core of my work.
When you enter an exhibition space and look one of my sculptures, most probably you will think you are looking at a "readymade". That is an object from the real world that is transported into the gallery space and thus becomes an object of art. In that capacity, its appearance is given a critical function. Open the window to discuss different topics like art itself.
My work gives the viewer a feeling of experiencing a sculptural theater-prop, or as if that viewer has stumbled into a scene from a ludicrous movie. My works are surreal, dislocated happenings that seem otherworldly yet could exist in this world, evoking a feeling or notion of the absurd.
My practice as an artist focuses on the differences between cultures and the varying roles of the individual. I have developed a formal and conceptual visual language that is immediate yet very human. I use visual counterfeits or "dobbelgjenger" to address these cultural differences and the collective global mind. Through my experiences as an outsider (as a formerly homeless person, as an artist, and as a human being in a culturally distorted reality) are reflected in my sculptures, their surrealistic nature invites the viewer to project their own narrative onto work.
One of the layers of content and narrative in my work is the Counterfeiting Culture, which is almost invisible to most of us, but it is everywhere, in every country, on every continent and it affects virtually everything. The goods we buy, the kind of job that the people do and why they do that, the safety of our homes and family, is on a colossal scale.
Counterfeiting is a huge interconnecting global enterprise which has grown enormously in the last twenty years, because we change the way the world does business, with globalization, international trade barriers has mostly fallen away. It is a significant upheaval with economic, trade and politic, all parts of the world that we created for ourselves. All part of the counterfeit culture. A culture that is growing out of all proportions as a result of exporting capitalism or any other idea around the world without any ethics involved.
Counterfeit culture is an idea that we can visualize two completely different opinions about it, we call them cognitive Polyface. We know it is not totally correct, we know it is a robbery. But at the same time, we think that maybe it is not so bad at all. It is cheap!
When it comes to the point that they start to counterfeit airplane parts, medicine, car part, people have to understand that this is not the same as counterfeiting shoes, jeans, caps, telephones, etc. It is a big risk, a gap between life and death. There is estimated that 15% of all the medicine that is sold in the world is fake and ineffective. In some countries like Asia, Africa or Latin America there is up to 50%, and the example of cases are horrendous. In Panama 2006 more than 350 people died, including children, killed by cough syrup. In Pakistan 2012 more than 112 people died after have been taking counterfeit heart medicament. In USA in 2012, it was a big scandal when a fake version of a cancer drug Avastin was found in cancer clinics and hospitals. China has estimated more than 300 000 people is dying every year because of fake medicine.
In fact, counterfeit holds a 10% of the global economy, we are talking about 700 billion of dollars a year worldwide. This huge business is a multinational organized crime which has a bigger record of controlling and use forced labor, child labor, slavery etc.
Labour is a subject that I also reference into my work. I use an enormously amount of workings hours to finish each sculpture, and this kind of work demands intensity of labor and skills. It is hidden layers of content, a metaphor that invites to discuss the artist role and the art market in the contemporary society.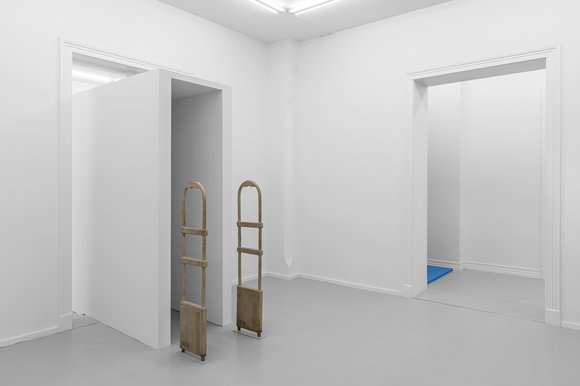 The treasure room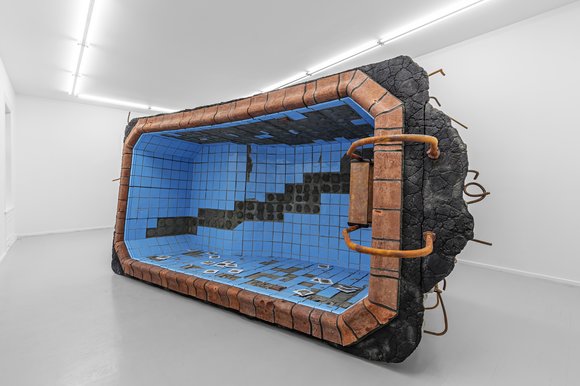 Microwave for one.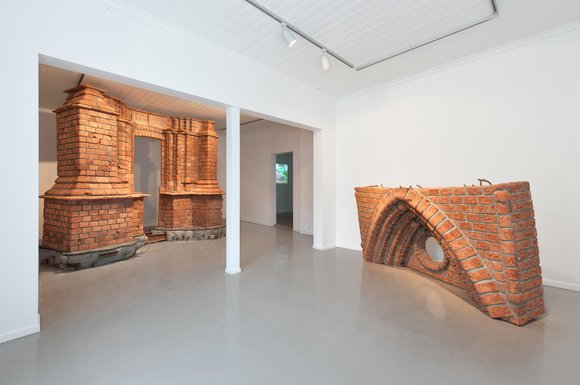 The Extraction of the stone of Madness
Planned projects and exhibitions
Exhibition project for the year 2018-2020.
1- Group exhibition at the opening of the Museum of black civilization in Dadar. Senegal, December 2018 to September 2019.
2- Solo show at Gallery Riis 2019.Oslo, Norway. 2019
3- Solo show at Gallery Flach, Stockholm, Sweden. 2019.
4- Group exhibition at Haugar Vestfold Kunstmuseum.Tønsberg, Norway 2019.
5-Havana Biennial. Havana, Cuba. 2019.
The 6-Solo show at Tenthaus Oslo. 2020.
CV
Juan Andrés Milanes Benito
Born 1978 Isla de la Juventud, Cuba
Lives and works in Oslo, Norway
Represented by Galleri Riis
www.galleririis.com
Tel: +47 486 25 130
Artist address: Hoffsveien 49A, 0337, Oslo
Education:
2009: Master of Fine Arts, Statens Kunstakademi, Oslo, Norway
2007: Trondheim Academy of fine Art, NTNU, Trondheim, Norway
1996: Bachelor of Fine Art, Escuela Wifredo Lam, Isla de la Juventud, Cuba
1991: Elementary School of Art, Isla de la Juventud, Cuba
Upcoming projects:
2018: Group show at the inauguration of the Museum of black Civilisations of Dakar, December 6 to September 6. Dakar, Senegal
2019: Solo show at Galleri Flach, Stockholm, Sweden
2019: Behind the wall, Project at the Havana Biennial, Havana, Cuba
2019: Group show at Haugar Vestfold Kunstmuseum, Tønsberg, Norway.
Selected Solo Exhibitions:
2018: Code Art Fair , August 30-September, 2 nd, Copehangen, Denmark
2017: Solo show at Gallery Riis, Oslo, Norway
2016: Solo show at Neues Kunstforum, Cologne, Germany
2015: It´s what you see, Bærum Kunsthall, Bærum, Norway
2015: Extraction of the stone of madness, De Fabriek, Eindhoven, Netherlands
2013: Mind the Gap, Hå Gamle Prestegard, Stavanger, Norway
2012: Collective experience, Gallery Se, Sweden
2012: Analyzing Sanity, Orebro Konsthall, Orebro, Sweden
2011: Speed is directly proportional to forgetfulness, Galery Riis, Oslo, Norway
2011: La velocidad es directamente proporcional al olvido, One Night Only, Gallery UKS, Oslo, Norway
2010: Reserved Space, Collaboration with the Atelir Vanntårnet (Intervention in the public space), Kongsvinger, Norway
2010: Party at the funeral, Gallery 69, Oslo, Norway
2010: Speed is directly proportional to forgetfulness, Nord-Trøndelad Fylkesgalleri, Namsos, Norway
2009: American Dream, Hå Gamle Prestegard, Stavanger, Norway
2005: In a straight line from my face to my back, Senter for Afrikansk Kulturformidling, Oslo, Norway
2005: Fractured Spece, Galeria Marta Machado, Isla de la Juventud, Cuba
2002: Abstractions in November, Open Space, Gallery:A.H.S, Isla de la Juventud, Cuba
1998: Pa´cuando yo este en el "yelo", Galeria Marta Machado. Isla de la Juventud, Cuba
1997: La direccion de la sombra, Gallery Luz y Oficios, Ciudad de la Habana, Cuba
1995: Silencio, Galeria Marta Machado, Isla de la Juventud, Cuba
Group Exhibitions:
2018: Group show at the inauguration of the Museum of black Civilisations of Dakar, Dakar, Senegal
2018: Open Video IX, October 13 – October 21 2018, Gallery Dikemark, Norway
2018: Dakar Biennial, May 3 – June 2 2018, Dakar, Senegal
2017: Art Fair Chart, September, Copehangen, Denmark
2016: Kamina Artist in Residency, Lume, Togo (November)
2016: Chanting, all clamoring, chirping (Chiroptera), blaring elevato, Dings, Munch Museum, Oslo, Norway
2015: Sparebankstiftelsenn DNBs stipendutstilling, Oslo Kunstforening, Norway
2015: Behind the wall, Project collateral to Havana Biennial, Havana, Cuba
2015: Open Video, Atelier Nord, ANX, Oslo, Norway
2015: Update, Galleri Riis, Oslo, Norway
2014: 1814 Revisited – The Past is Still Present, AKERSHUS KUNSTSENTER, Lillestrøm, Norway
2013: Super Market. Stockholm, Independent Art Fair, Stockholm, Sweden
2012: LÄNGTANS BLOMMA ÄR STÖRST PÅ HÅLL, Galleri Riis, Oslo, Norway
2011: The Water Tower Art Fest, Sofia, Bulgaria
2011: Open Art, Orebro Konsthall, Orebro, Sweden
2009: The windmills of minds, Orebro Konsthall, Open Art, Orebro, Sweden
2009: Kunstakademiet 100-Årsjubileun, Galleri LNM, Oslo, Norway
2009: Kunstakademiet Avganststillinggen, Stenersenmuseet, Oslo, Norway
2009: One Hundre years. Gallerie for Samtidkuns, Oslo, Norway
2009: Internasjonale Krysninger, Regjerrings Galleriet/ Kultur og kirkedepartementet, Oslo, Norway
2008: Høstutstillingen, Kunstnernes Hus, Oslo, Norway
2008: Internasjonale Krysninger, Lørenskog Kunstforrening, Oslo, Norway
2007: Open Academy, Gallery Kit, Trondheim, Norway
2007: Bar candela, (collaboration Show) Gallery Kit, Trondheim, Norway
2005: Hot Water-Cold Water, Gallery Maikael Andersen, Copenhaguen, Denmark
2003: With my tooth, Museum Casa Gongora, Panama City, Panama
2003: Pablo Porras Gener, Museo Municipal, Cuba
2003: Ciudad Multiple/ Urban Art in Panama, Panama City, Panama
2002: Pablo Porras Gener, Museo Municipal, Cuba
2002: Environment, Centro de Desarrollo para las Artes Visuales, Ciudad de la Habana, Cuba
2001: Havana Prize Exhibition, Centro de Desarrollo para las Artes Visuales, Ciudad de la Habana, Cuba
1999: Bienal de Escultura en la Montana, Cienfuegos, Cuba
1999: Shipwreck, Galeria Tina Modotti, Ciudad de la Habana, Cuba
1998: Regino Boti, Centro Cultural, Guantanamo, Cuba
1998: Salon de Arte Comtemporaneo, Centro de Desarrollo para las Artes Visuales, Ciudad de la Habana, Cuba
1997: Save and Recycle the World, Ohio University, USA
Publications/Press:
2010: Namdalsavisa, 16/6/2010, NewPaper, Namsos, Norway
2010: Namdalsavisa, 18/6/2010, NewPaper, Namsos, Norway
2010: Smutthulet, NewPaper, 23/5/009, Oslo, Norway
2009: Master 2009, Catalogue, Oslo National Academy of Arts
2009: Open Art 2009, Catalogue, Orebro, Sweden
2009: Aften, NewPaper, 23/1/009, Oslo, Norway
2009: Dagsavisen, NewPaper, 23/5/009, Oslo, Norway
2008: Dagsavisen, NewPaper, 05/8/008, Oslo, Norway
2008: Dagbladet, NewPaper, 06/8/008, Oslo, Norway
2008: Dagbladet, NewPaper, 03/9/008, Oslo, Norway
2008: Critica, NewPaper, 18/3/003, Panama, Panama City
2008: Revista, NewPaper, 20/3/003, Panama, Panama City
2003: Ciudad Multiple City, Catalogue, Panama City, Curator: Gerardo Mosquera/ Adrienne Samos
2003: Art Nexus, No. 82, Magazine
2003: Metropolis, Magazine, New York, USA
2003: Zinmagazine, No. 19, Magazine, New York, USA