Stramrud, Marthe Elise
Sculpture, installation, ceramic, photography
My practice encompasses photography, sculpture, ceramics and installation.
Lately I have been fascinated with how works of art have the possibility of vibrating energy at what can only be considered a spiritual level. I am getting curious of finding ways to nurture the side of us that yearns for more delicate tokens of human empathy. My pursuit is to make a place where non-verbal reactions are called forth. Like joy, melancholy and humour.
While much of my work deals with specific materials and representational forms, these serve as investigative tools for the exploration of broader issues of cultural and poetical identity. My practice is born from a strong sense of a personal enquiry into ascribed values of objecthood, particularly in relation to notions of spirituality and perception. It is in the friction between one language and another, one form and another, one context and another, that I find a rich vain of engaging material to work with.
In addition to my artistic practice I work to sustain the local art scene by administrating and producing various art festivals and projects, as well as working with politics to better the economical and social rights for young artists through my position as a board member of UKS – Unge Kunstneres Samfund (an institution for international contemporary art and a Norwegian, political membership organization).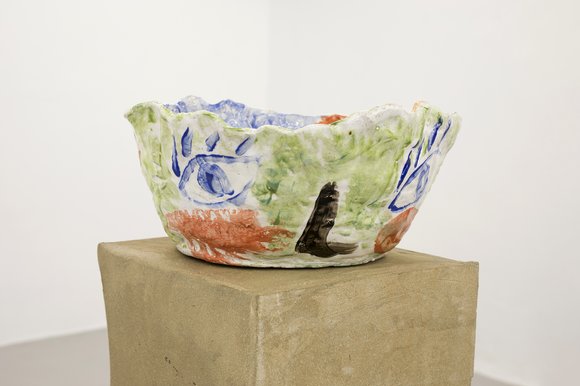 Marthe Elise Stramrud, 107, 31 x 14 x 29 cm cm, 2017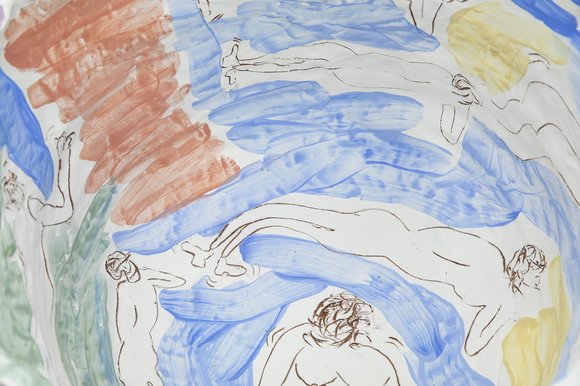 Marthe Elise Stramrud, 316 (detail), ceramic, 2018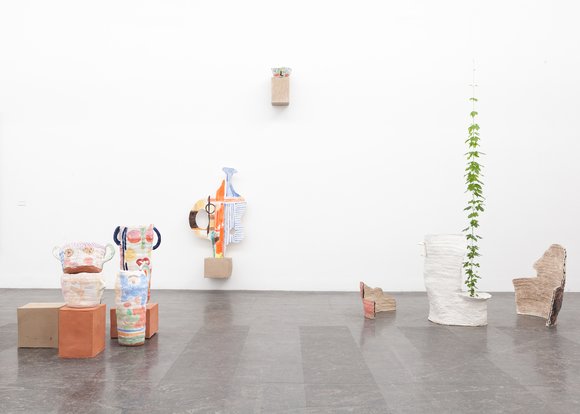 Marthe Elise Stramrud, 325 and the Beanstalk, installation view, glazed ceramics, various sizes, 2018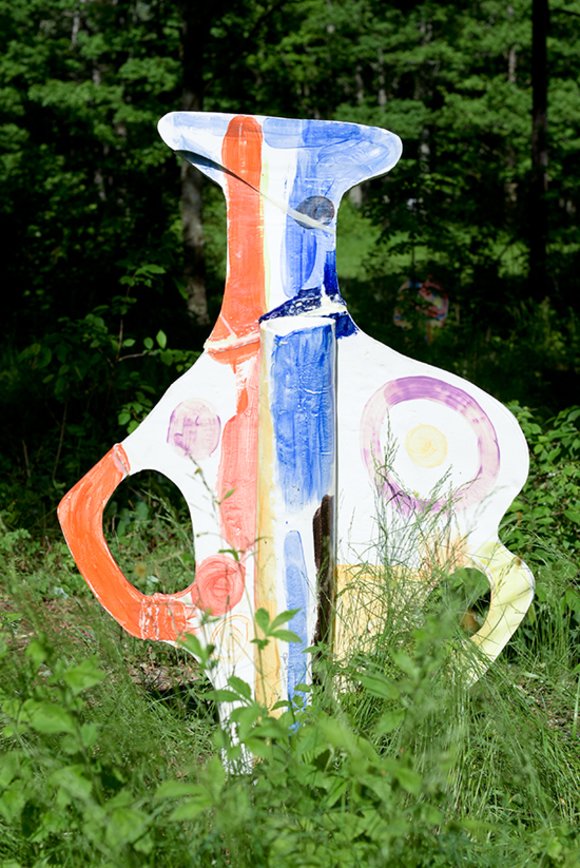 Marthe Elise Stramrud, Vase or Vice Versa, glazed ceramic for Wildlife Skulpturpark, 130 x 100 x 9 cm, 2017
Planned projects and exhibitions
- Utsmykning for Oslo Kommune, Kulturetaten 2019/2020
- Juniutstillingen Kunstnerforbundet, 2019
- Gruppeutstilling, QB, 2019
- Soloutstilling på galleri RAM, 2019
- Duo-utstilling med Pia Eikaas i Kristiansand, 2019