Reykdal, Margret
Painting
I work primarily with painting , but I also make collages based on found materials. I am educated in Oslo and I have lived and worked here for decades. I have exhibited my works in a numer of well-established galleries and art-institutions in Norway, in Iceland and in Copenhagen, Denmark. My production always contains several parallel projects. For the time beeing I work with a series of paintings where the theme is the relation between humans, the nature and the environment. Among other issues, they question life on earth after our time..
And their subject is also painting in itself.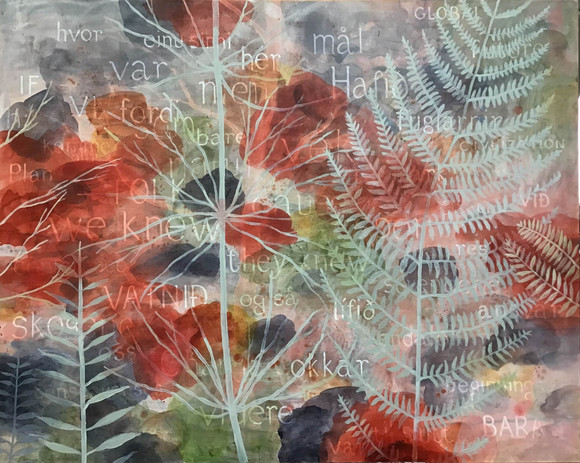 Etter Oss. 2018. Akryl på lerret 100 x 120 cm.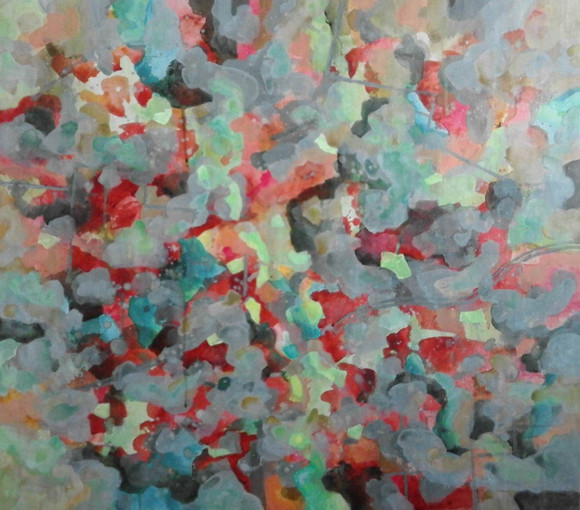 Etter. 2018. Akryl på lerret 70 x 80 cm.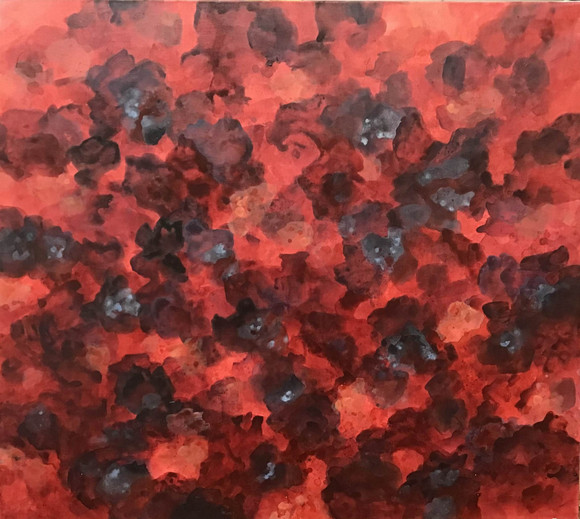 Fra jorden. 2016. Akryl på lerret 80 x 90 cm.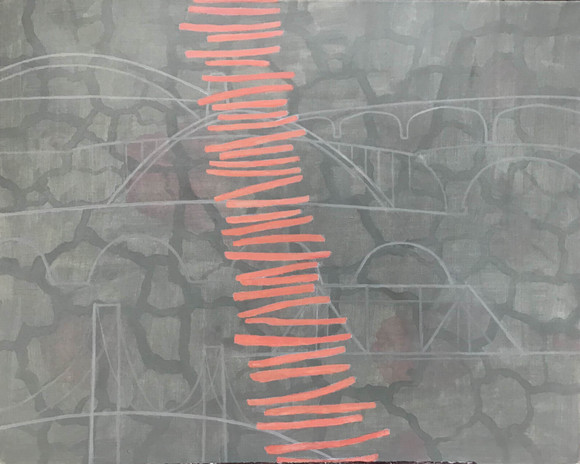 Broene. 2017. Akryl på lerret 84 x 105 cm.
Planned projects and exhibitions
Not yet settled
CV
Født på Island 1948
Utdannelse:
5 år ved Statens kunstakademi Oslo i tiden 1968 – 1976
Mastergrad i kunsthistorie UiO 2008
Viktigste separatutstillinger:
2014: Rælingen kunstforening
2008: Galleri BOA Oslo
2001: Hafnarborg kunstsenter, Hafnarfjördur Island og Nordisk Ministerråds galleri København.
2000: Oslo kunstforening
1998: Kihlegalleriet, Horten og Borre kunstforening og Nordens Hus Reykjavik
1995: Galleri UMRA Reykjavik
!993: Hafnarborg kunstsenter Island
1988: Galleri FIM (kunstnerstyrt) Reykjavik Island
1986: Galleri Borg Reykjavik
1984: Nordens Hus Reykjavik
!981 og 1978: Kjarvalsstadir, Reykjavik kommunes kunstmuseum Island
Kollektivutstillinger (utvalg):
2017: Galleri BOA Oslo
2003: Bærum kunstforening , kunstnere fra Frysja
2002: "Celler" IKM Oslo
2001: Telemark fylkesgalleri, kunstnere fra Frysja
1990: Ibsenhuset, Skien, kunstnere fra Frysja
1985 og 1982: Galleri OBK Oslo
UKS Oslo 1978
Østlandsutstillingen 1992 og 1994
Verk i offentlig eie:
Det Norske forsvarets bygningstjeneste (4 verk)
Riksarkivet på Island Reykjavik kommunale kunstmuseum
Hafnarfjördur kommune
Islands Nasjonalbank
Verv:
Styremedlem BOA 2009-2011
Styremedlem Oslo Open 2009-2011
Styremedlem Oslo Bildende kunstnere 1989-1991
Kunstrelatert arbeid:
Omviser / formidler ved Astrup Fearnley museet 1997-2008
Formidlingsarbeid ved Riksutstillinger 1988-1998
Kurator for skolerettede utstillinger v. Riksutstillinger 1997 og 1998