Eggen, Ingrid
Photo, video, sculpture
In my artistic practice I have worked extensively with the human body; its function and dysfunctions in relation to communication, representation, control and awareness. 
Through the use of a biological aspect I try to explore the psychological in human life. 

The affect theory is based on a turn away from the rational. Instinctive forces, movement patterns and reflexes in the muscles suggest that we are governed by something more basic, a more animal body.
I am interested in the controlled body set into suspense with the body's unconscious drifts and reflexes.
With the help of performative methods, I look into movements and actions where the body's natural anatomy, non-verbal language and use of symbols and gestures are displaced, dissolved and twisted. I explore different ways of dismantling and distorting this in order to make new compositions and structures in the body; thereby establishing new connections and a potential for new latitudes. New bodies.
I work mainly with analog color photography and video. The last year started experimenting with sculpture.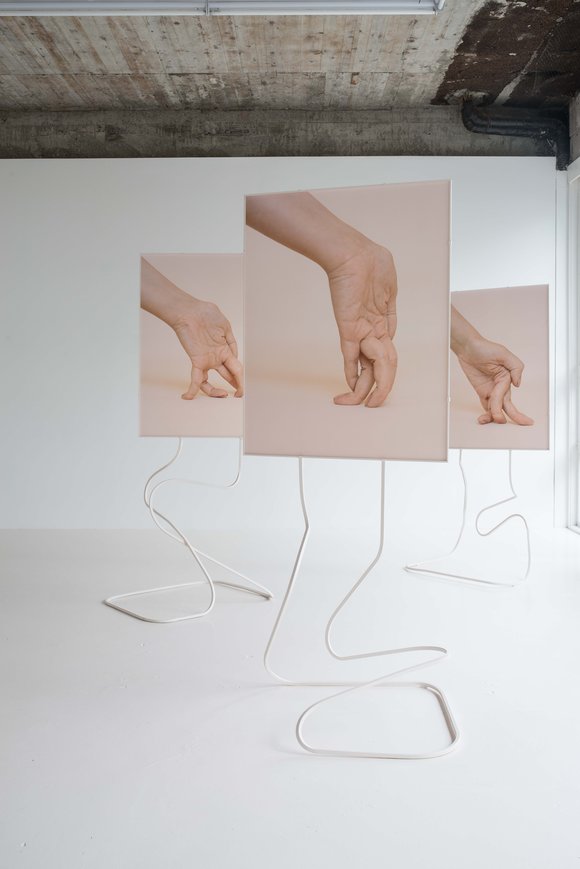 Virvx #1 #2 #3 - Gallery Knipsu, Bergen (2018)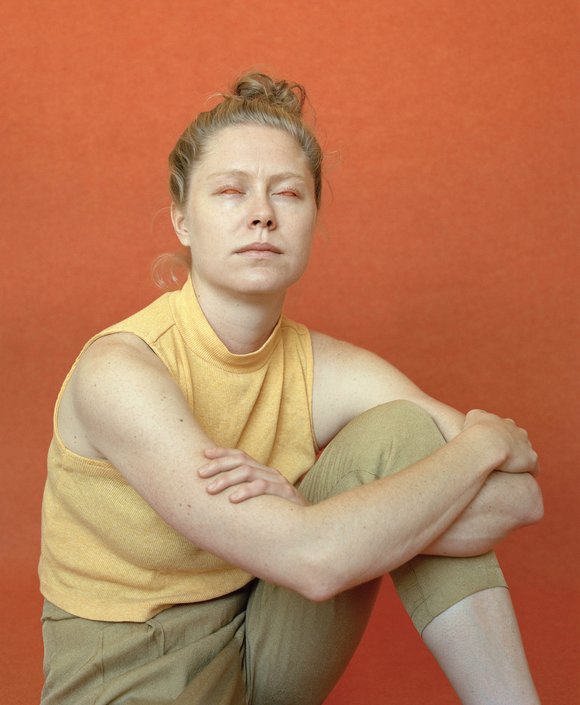 Virvx #5 (2018)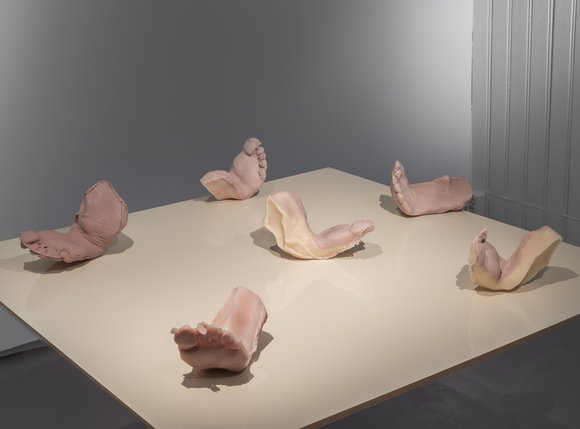 #Ryggsåle - Tenthaus, Oslo (2018)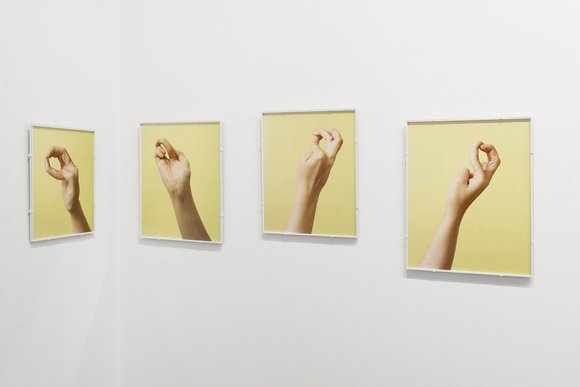 Knoxs #4 #5 #6 #7 - Sparebankstiftelsen DNB stipendutstilling 2017 - Oslo Kunstforening
Planned projects and exhibitions
2019: Fotogalleriet, Oslo – The spring exhibition
2019: Juniutstillingen – Kunstnerforbundet
CV
EDUCATION:
2015: Academin Valand, School of Photography, Gothenburg, Independent Project (6 mnd).
2003-2006: Oslo National Academy of the Arts , BA Institute for Colour/ Visual Arts.
2005: Konstfack, University College of Arts, Crafts and Design, Faculty of Fine Arts, Stockholm.
2002-2003: Folkeuniversitetet, Art and Design school- Foundation in photography.
1999-2000: Spin-Off Dance School – 1- year foundation in contemporary dance. Oslo.
SOLO and DUO EXHIBITIONS
Past:
2018: Gallery Knipsu, Bergen
2018: Tenthaus, Oslo, NO – A collaborative project with Jennie Hagevik Bringaker
2017: Kneganger – Landskrona Fotofestival, SV
2017: Knax – MELK gallery, Oslo, NO
2017: Knex – Akershus Art Center, Lillestrøm, NO
2016: Kneganger – Gallery Galleberg, Tønsberg, NO
2015: FORHØST – A collaborative project with Admir Batlak – Galleri 1857, Oslo, NO
2014: Vegg i mellom – Søgne Gamle Prestegård, Søgne, NO w/ Stine Wexelsen Goksøyr
2014: teriører – A collaboration w/Admir Batlak – One night Only gallery, Oslo, NO
2014: putte ord i munnen – Rake, Trondheim, NO w/ Stine Wexelsen Goksøyr
2013: Folde t – gallery Holodech – , Oslo, NO
2013: Å øyne – Podium, Oslo, NO w/Stine Wexelsen Goksøyr
SELECTED GROUP EXHIBITIONS
Past:
2019: Still life – QB gallery, Oslo
2017/18: Works from the collection – Haugar Vestfold Artmuseum, Tønsberg, NO
2018: Dislocating Surfaces at Centro de la Imagen / Mexico City – curated by MELK gallery
2017: DNB Sparebankstiftelsen stipendutstilling, Oslo Kunstforegning, NO
2017: Juleutstillingen – Kunstnerforbundet, Oslo
2017: The norwegian sculpture biennale, Oslo, NO
2017: Se, sedd. Ögon på en gyllene tallrik – Jesper Brochmands gade 6, København, DK
2016: Prayer – Ulterior gallery, LES, New York, US
2016: Why do things get in a muddle – Fotogalleriet, Oslo, NO
2016: A Collective Psychogeographical Guide to Oslo – a satellite exhibition for the Norwegian Drawing Biennale 2016,Oslo,NO
2016: Slow Pictures – Contemporary photography – Lillehammer Art Museum, Lillehammer, NO
2016: Some observations – Christian Duvernois gallery and Residency Unlimited, Nyc, US
2016: Spring exhibition – Gallery TM51, Oslo
2015: Island Fever (sculpture exhibition) Galleri Gamle Ormelet, Tjøme, NO
2013: The Annual National exhibition of visual arts – Kunstnernes Hus, Oslo.
COLLECTIONS:
2019: UiOs art collection
2019: KORO at Riksteateret, Nydalen, NO
2018: Kunst på Arbeidsplassen, NO
2016: Haugar Vestfold Kunstmuseum, NO
2016: Imago Mundi collection, IT
2014: Sara Christensen´s Collection, NO
2012: The Bibliothèque nationale de France, FR
GRANTS and RESIDENCY:


2016: Residency Unlimited, New York, US.
2012: Residency – Cite internationale des Artes, Paris, FR.