Hauge, Kari Adora
woodcut, linocut, lithography
I live and work in Oslo, studio at Sagene Kunstsmie. Education from the National Arts and Crafts School, Oslo and La Llotja, Barcelona. Have previously been chair of the board of Norske Grafikeres Verksted. I work with lithography, woodcuts and linocuts.
The printing process with the various stages and the time it takes to create the image contributes to adding the image something I find exciting. It is a magical process and unexpected things can occur.
I am an observer, I take in the impressions and moods of the surroundings, which I transform into images. I'm concerned about the time we live in, and my pictures can have a political undertone. Everyday things can inspire and kick me into ideas for new pictures.
I also work with installation, a kind of shadow theater.
I'm a "storyteller".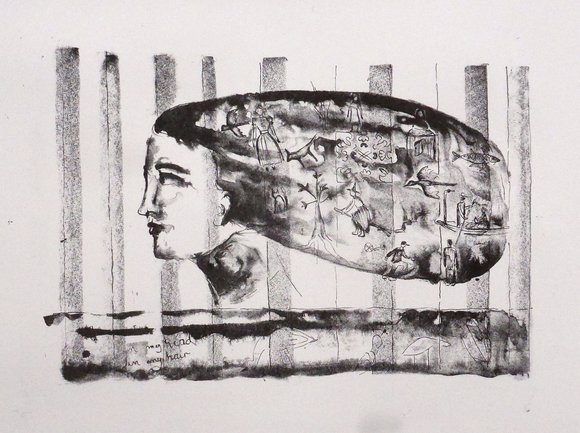 Kari Adora Hauge, "In my hair in my head", litografi, Str.: 50x76, 2019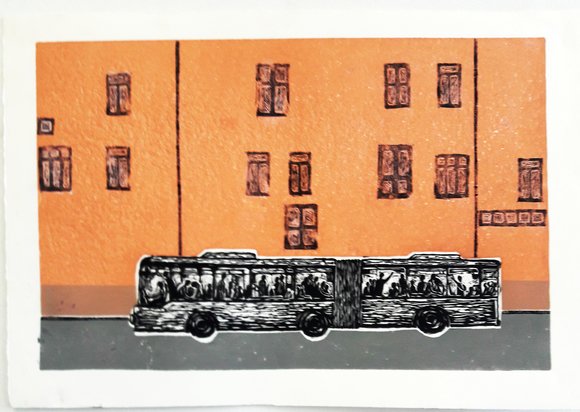 Kari Adora Hauge, "Ta Oslo-bussen", linosnitt, str. 38x57cm, 2018,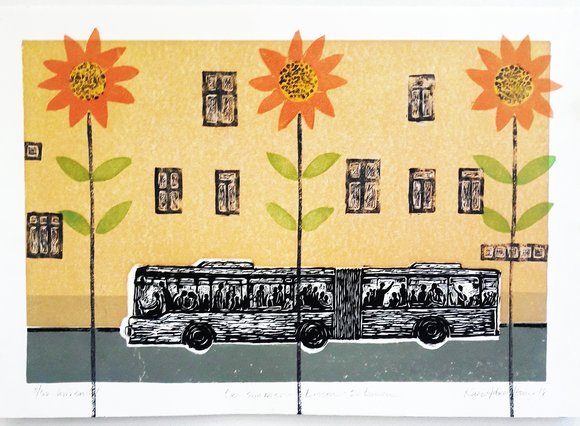 Kari Adora Hauge, "Ta sommer-bussen", linosnitt, str. 38x57cm, 2018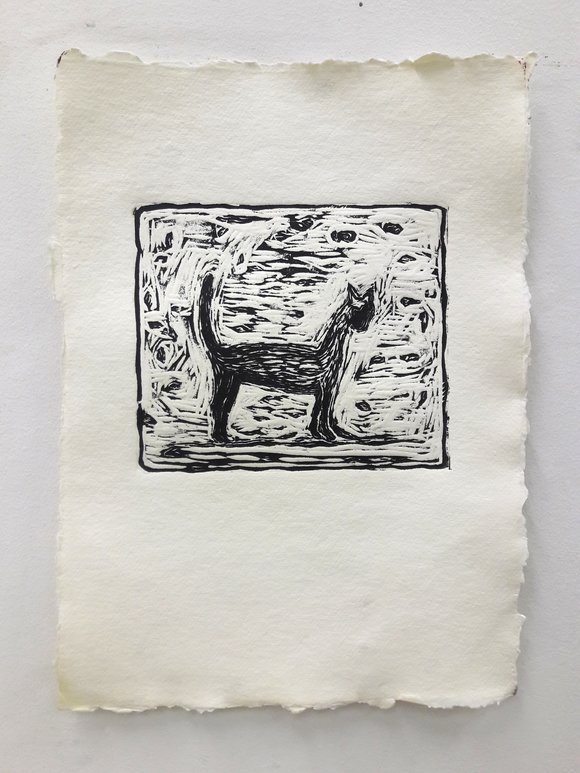 Kari Adora Hauge, "katt, tresnitt", 2018