Kitti, Melanie
painting, sculpture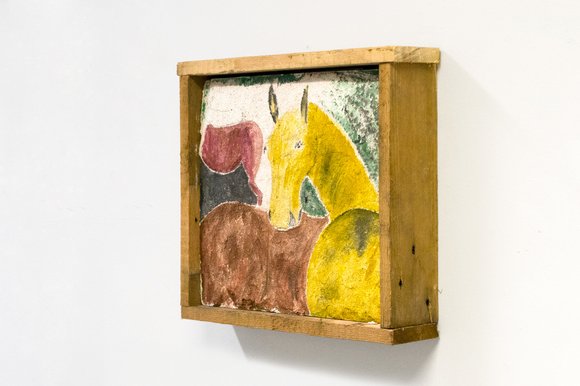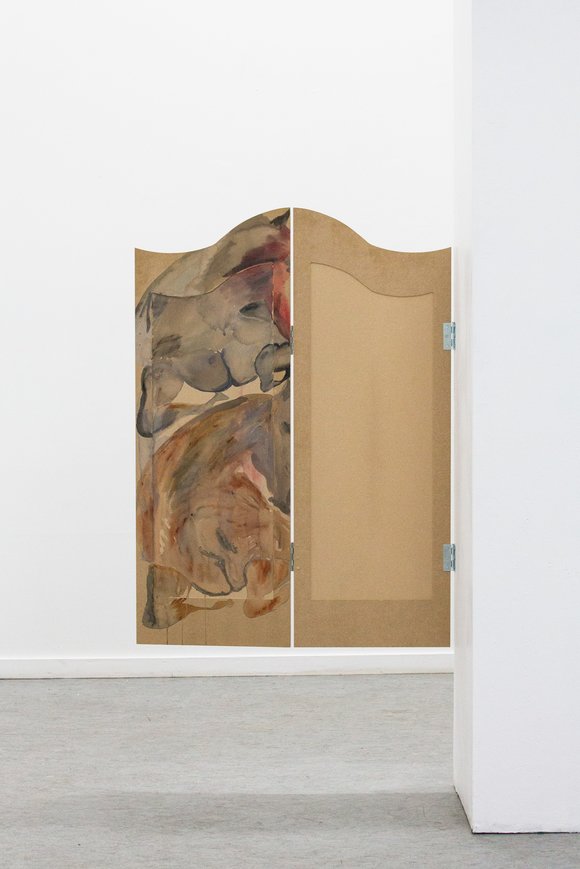 Open carry aches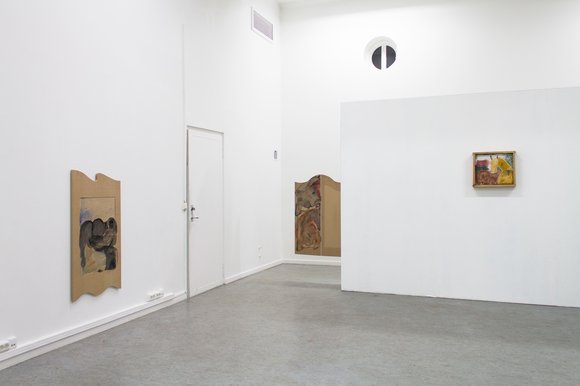 Open carry aches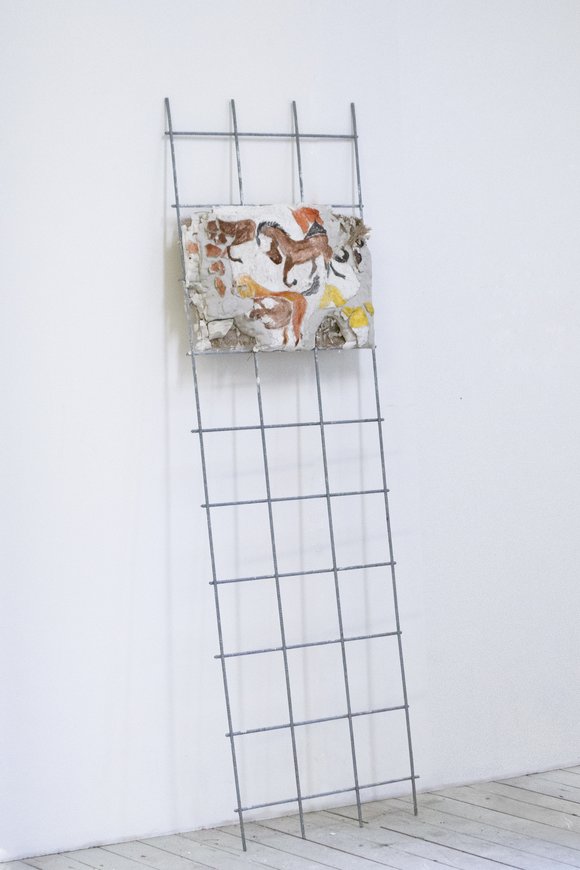 CV
Melanie Kitti
Born 1986 in Umeå, Sweden.
Based in Oslo, Norway and Copenhagen, Denmark.
Contact information:
004792677711
melanie@melaniekitti.net
EDUCATION
2013-2016: Bachelor in medium and materialbased art. Dept. of textile. Oslo National Academy of The Arts.
2017-2019: Master in fine art. Oslo National Academy of The Arts.
2017-2018: The school for conceptual and contextual practises. The Royal Danish Academy of Fine Arts. School of visual arts.
EXHIBITIONS in selection
Upcoming:
2019:
Group exhibition. Schloss Gallery, Oslo.
Group exhibition. Friatletene, Oslo
Past:
2019:
Solo exhibition. "OPen carry aches" – Akademirommet på Kunstnernes Hus, Oslo.
2018:
Krümelschnecke, Udstillingsstedet Q. København.
Clinic by Tarmac, Launch of publication. The Academy Room, Kunstnernes hus. Oslo.
2017:
Drill 2, Group exhibition curated by Kari Skippervold, Oslo.
Kaffemik, Group exhibition curated by Milena Høgsberg and Kenneth Alme. Oslo.
Vårutstillingen 2017, Forbundet Frie Fotografer. Vårutstillingen 2017. MELK gallery, Oslo.
2016:
Juleutstillingen, Kunstnerforbundet, Oslo.
Zero Forbehold, Re-Decoration, TABLEAU PAPER #7. Gym Ila, Oslo.
The intern ship (Oslo Art Weekend), Galleri Slursula, Oslo.
Mule Maneuvers, KVIT Galleri, Copenhagen
HYMEN + Munch = Success, The Munch Museum, Oslo
The spring exhibition, Kunsthal Charlottenborg, Copenhagen.
Mmmmmmmmmm, Noplace, Oslo.
2015:
Cut a rug, move a wave, Galleri Blunk, Trondheim.
Nein, FELT galleri, Bergen.
Kvit opening exhibition, Kvit galleri, Copenhagen.
De for hånden værende spikers prinsipp, Welhavens Kafé,
Oslo.
1+1=11, Agder Kunstsenter, Kristiansand.
Menneskeberget. Mot lyset, Edvard Munchs atelier at Ekely, Oslo.
2014:
FELT, Noplace, Oslo.
Why did that scene linger so long in my memory?, Podium, Oslo.
COLLABORATIONS:
2017:
Member of artist duo "Tarmac". Founded in 2017 with Vilje Vestenfor.
http://akademirommet.khio.no/clinic/
CURATING WORK
2016-ongoing: Destiny´s Atelier, Oslo. Co-founder and curator
2019 – Destiny´s gratinèe at Kunstnernes Hus, Oslo
2019 – Participating in Material Art Fair Mexico City
www.destinysatelier.no
2014:
Co-curator with Josefine Lyche on group exhibition Mind & Matter, Gallery Lynx (OSLO)
PUBLICATIONS/BOOKS:
Pony Magazine #1
HYMEN #3
Tableau Paper #7 (Redecoration)
Klassekampen ("Selvportrettet") invited by Sara Hegna Hammer
Ode til en vaskeklut, hymne til en tiger – norske tekstilkunstnere 1977-2017
GRANTS:
Ingrid Lindbäck Langgaards stiftelse 2017
MEMBERSHIPS:
UKS
RELEVANT WORK:
Arbeider for Kunsthall Oslo siden 2018
Har arbeidet som assistent for Ane Graff i 2016