Guttestreker
Pencil, ink, markers, acrylics and digital art
Guttestreker was created in late fall of 2015 and consists of Christoffer Kroge Christensen and Petter Malterud Grøndahl, both 29 years of age. We produce philosophical and political works that are meant to arouse an engagement with the viewer. We focus on exploring perspectives and telling stories using cultural, scientific and historical references to underpin the theme of the image. Each image has its own theme and the image itself is a discussion around the theme with several elements. The images should not exhort a message to be imprinted with the viewer, but rather initiate a thought process.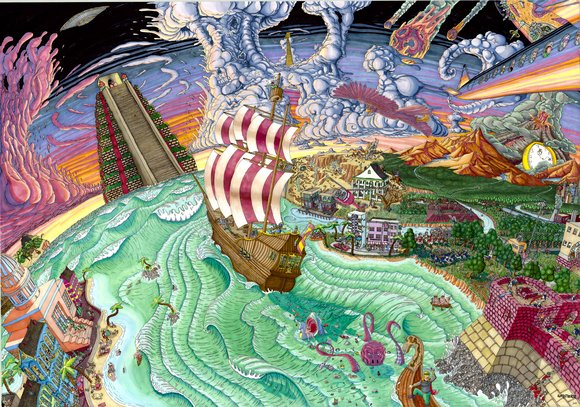 Guttestreker - Children of conquest - Penn og tusj på papir - 70x100 cm - 2018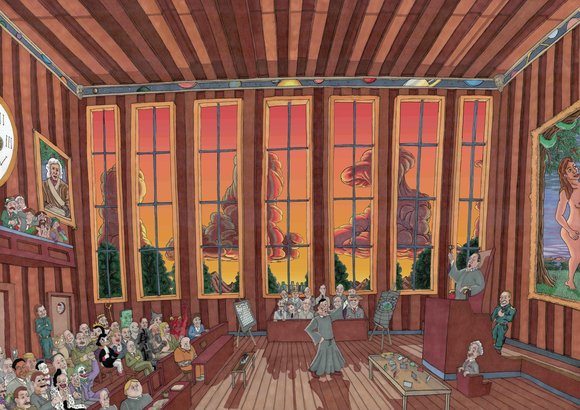 Guttestreker - Time for crime - Penn og tusj på papir - 50x70 - 2018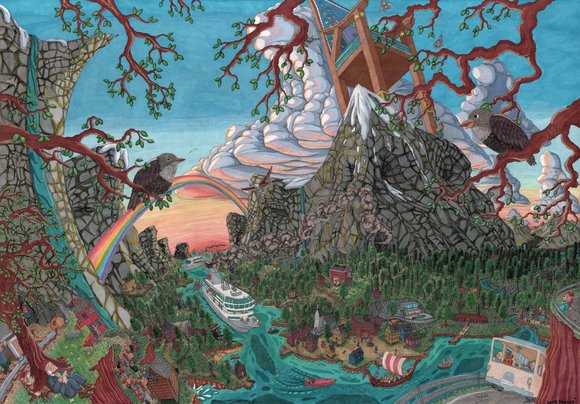 Guttestreker - For the love of fjords - Penn og tusj på papir - 70x100 cm - 2018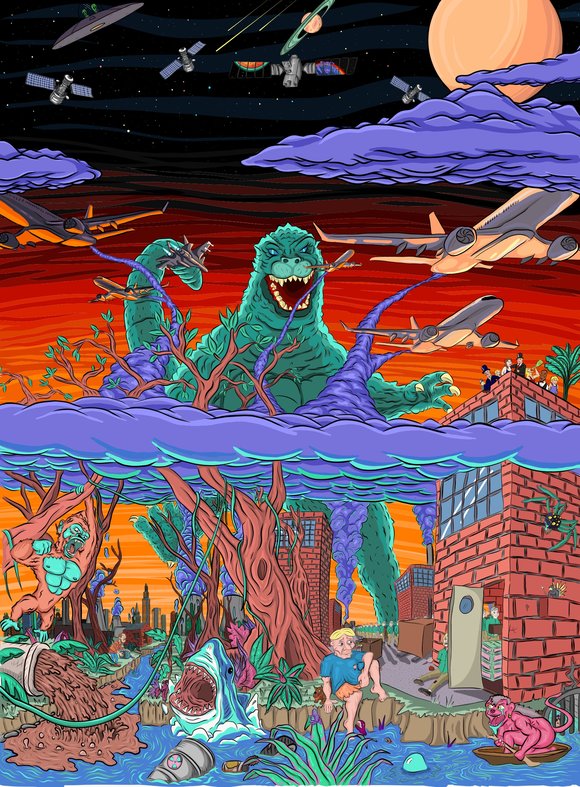 Guttestreker - Toxic wildlife - Digital penn på tegnebrett, trykket på aluminium - 180x125 cm - 2018
Planned projects and exhibitions
Separate exhibition at FineArt Tjuvholmen within 2019
We will host the 3rd annual Underground exhibition, where we will present young talent within art and music from Norway and abroad.
CV
Education:
Christoffer:
2017 Course in drawing at Reidar Findsrud, Drøbak
2014-17 BA Art Direction, Westerdals Oslo ACT
2011-14 BA Retail Management, BI Nydalen
Petter:
2010-13 BA Internatial Bussiness, Griffeth University
Exhibitions:
2016
February:
- First exhibition at Rotløs festival @ Rockefeller, Oslo
June:
- Pop-up exhibition @ Himkok, Oslo
August:
- Lyssky 1 @ Himkok with Julian Karlsen & Henrik Mikkelsgaard

December:
- Solo exhibition @ Twisted Corner galleri og Rammemakeri


2017


February:
– Exhibition @Frysja Closing festival with Petter Richardsen Nordhagen, WET-kunst, Henrik & Julian


April:
 - Record cover design for NMGs Kamelen curated by Leo Ajkic
– Joined Oslonowhere.no online gallery
June:
- Bachelor exhibition @ Westerdals Oslo ACT. (Art Direction)


September:
- Solo exhibition @ Hells Angels Oslo
Exhibition @ Lee Jeans, Torggata. Focus on the environment, all proceedings went to WWF.
2018

January:
- Opened our own gallery and studio in Frydenlundsgata 17, Oslo
- Designed the visual profile for Oslo Runway (Oslo Fashion Week)

Mars-june:
– Exhibition @ Egertorget (curated by oslonowhere.no)
June:
– Commercial for Microsoft Norway
July:
- Exhibition and minifestival @ Trevarefabrikken, Henningsvær, Lofoten
September:
- Exhibition @ Hells Angels Oslo, with Sverre Malling, Julian Karlsen, Axemax and Simen Langeland.


Oktober:
- Vibbefestival: Exhibition @ Rockefeller, Oslo
- Collectiv Oslo Art and Fashion Festival, Aker Brygge, Oslo
November:
- Exhibition @ Maria Black, Oslo
- Christmas exhibition @ FineArt, Tjuvholmen, Oslo