Reigstad, Solveig
Painting - collage - drawing
In a digitized reality many are talking about the painting's death. I try to be true to painting as a genre and medium. With reference to the Middle East pictorial tradition and the European new- expressionism I have found painterly solutions that unite my palette with simple figure forms as the main constituents. My work includes subtle moods with secondary colours such as orange, green etc.
I am very concerned with colour, sound in colour and denominations. Would like to give people a "colour punch" – like to "play" with scenes, tell stories. I often work in layers, want the painting to "move"; to be – not to be.
Many of the works are very dense, like to call them "close-ups".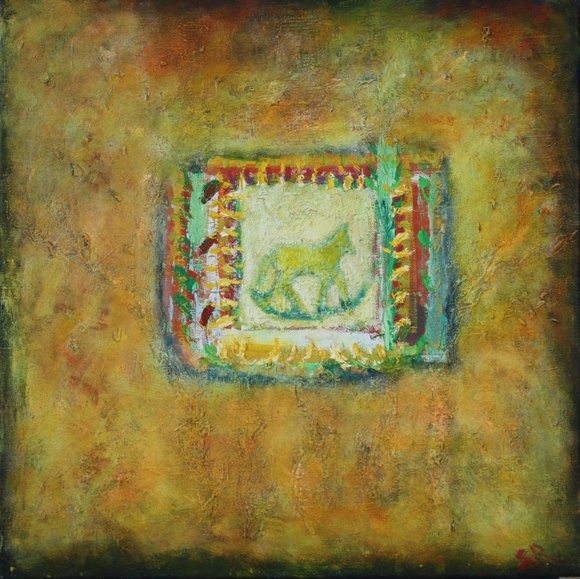 Solveig Reigstad; til minne om en gyngehest, olje på lerret, 50 x 50 cm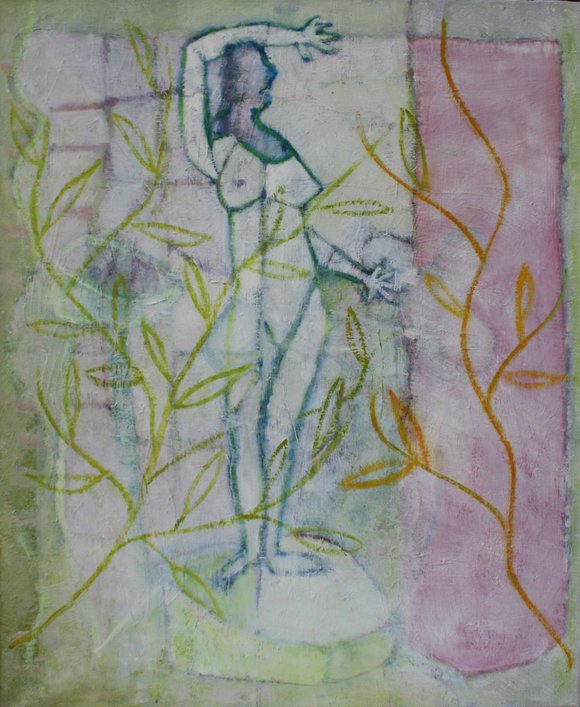 Solveig Reigstad; forestilling, olje på lerret, 70 x 50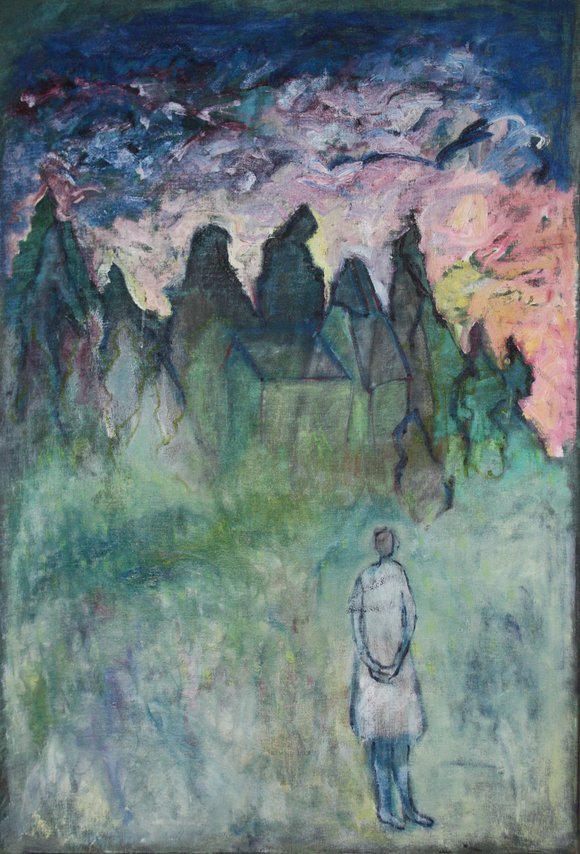 Solveig Reigstad; alene, olje på lerret, 100 x 70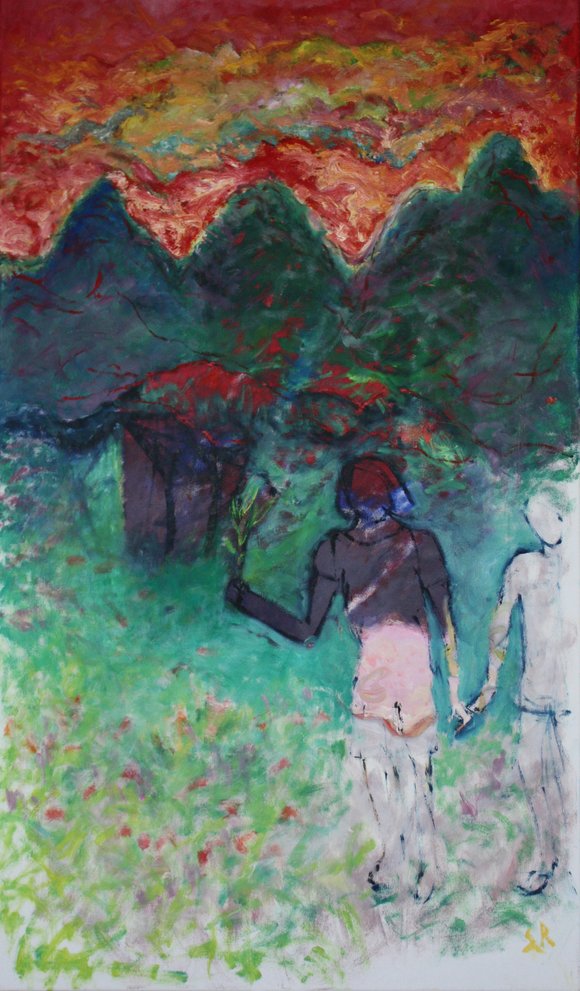 Solveig Reigstad; som tiden går, olje på lerret, 100 x 70
CV
Education:
Bergen Handicrafts School, Oslo National Academy of the Arts – department painting, National teachers college for arts and crafts. Debutant support from the Norwegian Cultural Council 1991, Fosen Scholarship 1995.
Separate exhibitions:
Galleri Henrik Eidsvoll 1974, Galleri Tamara Oslo 1990, Galleri Gimle Oslo 1991, Galleri Oslo Bildende Kunstnere 1993, Holmestrand Kunstforening 1993, Scholarship exhibition Ørland/Bjugn Kunstforening 1995, Rakkestad Kunstforening in cooperation with the National Federation of Norwegian Painters 1996, Steinkjer kunstforening 1999, Rainbow Hotel Oslofjord 2000, Galleri NK Lillehammer 2000, Galleri Oslo Bildende Kunstnere 2001, Banquet hall Modum Bad 2003, Galleri I – Norway-China Cultural Center Bergen 2004, Galleri YMSE Oslo 2005, Galleri Soon at Son 2007, The Foundation Gamle Stavern 2007, Summer exhibition Ullern Gård 2009, Christmas exhibition Det Norske Veritas 2013, Galleri KS Kjell Strand Tønsberg 2014, Kunstfabrikken Heggedal Asker 2014, Galleri Dalype Oslo 2016, Galleri Albin Art 2018.
Annual and regional exhibitions:
Eastern Norway exhibition (Østlandsutstillingen) 1992/1997/2002.
Group exhibitions:
National Federation of Norwegian Painters – Anniversary Exhibition 25 year 1993, National Federation of Norwegian Painters "Samtidskunst" – Flå Hallingdal 1994, Guest exhibitor at the pier exhibition on Rågvåg 1994, Galleri NK Lillehammer 1999/2000, Bærum Kunstforening 1999, National Federation of Norwegian Painters – Exporama 2000, Nordkappmuseet Honningsvåg 2000/2001/2002, Galleri Brandstrup 2002, Bymisjonen Oslo 2003, Galleri Soon at Son 2005/2007/2008/2010/2011.
Purchased of:
Ørland/Bjugn art association 1995, NOR-bank 1995, Fosen Kraftlag 1995, Rehabiliteringssenteret Central Norway, Fosen 1995, Modum Bad 2003, Feiring-klinikken 2005, Norges Rederiforbund 2007, Art associations at banks and firms – Bergesens Rederi, DnB, Veritas, Handelsbanken, Standard Telefon og Kabelfabrikk, etc 1993 – d.d.
Elected positions:
Norwegian Visual Artists (NBK's) representative in the Oslo municipality's decoration funds 1996 – 2000, Chairman Oslo Visual Artists (OBK) 1994 – 1998, Board member Eastern Norway exhibition (Østlandsutstillingen) 1995-1997.
Study Tours:
Travel in the Middle East (Turkey, Syria, Jordan, Lebanon) and Morocco, Egypt, China, Italy, Thailand, California.
Membership:
National Federation of Norwegian Painters (LNM), Norwegian Visual Artists (NBK)