Bring, Ebba
painting, mosaico
Works with painting, drawing and objects
I strive to think through materials to investigate various artistic strategies. I seek for a sense of freedom in my working process; a space where expressions arise through the materials used, but that do not explain them.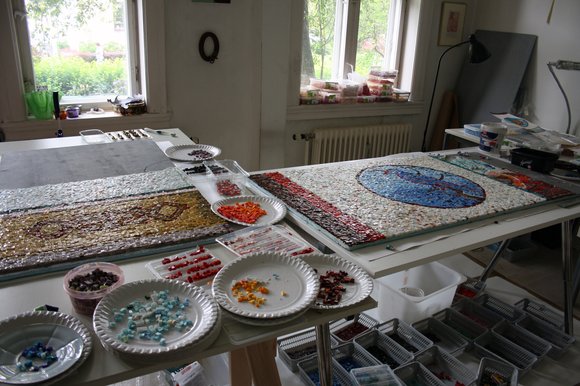 Tanke og Minne Work in progress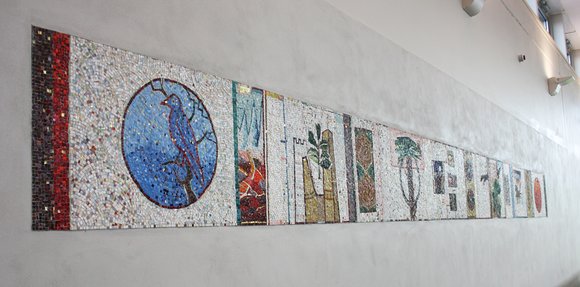 Tanke og Minne Åsgården skole, Åsgårdstrand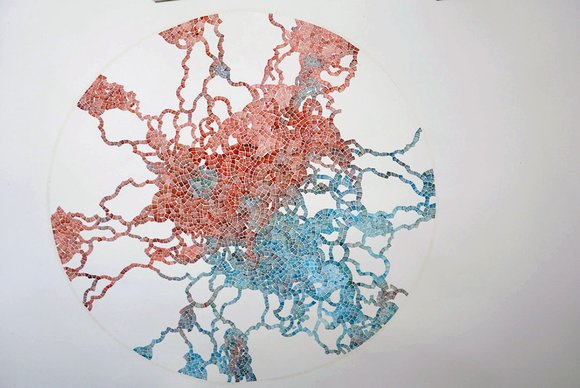 Kronos og Kairos, akvarell 135x170 cm 2018/19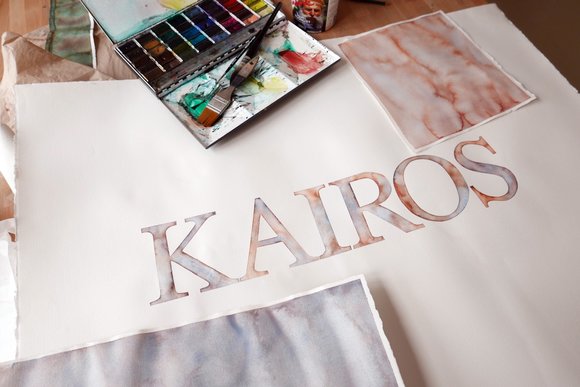 Kronos og Kairos, work in progress, 2019
Planned projects and exhibitions
I work with two public commissions
A series of large watercolors for Huddinge Hospital in Stockholm, and a mosaic (120×400 cm) to be installed in the ceremony room at Labo Helse og Omsorgsbolig, Lena.
My studio will be a workshop where it is possible to see how the two different media watercolor and glass mosaic actually relate to and affect each other.
I do not want to facilitate an exhibition situation, but a visitor will be able to experience an almost completed work (Huddinge Hospital) and another, in an early work process, a glass mosaic in tesserae from Orsoni in Venice.
CV
Ebba Bring
bor og arbeider i Oslo, Norge.
+4792800512
www.ebbabring.no
Utdanning
Statens Håndverks-og Kunstindustriskole
Statens Kunstakademi
Utstillinger
2018 Oppland Kunstnersenter. «Bastard»
2016 Tegnebiennalen
2016 Rake visningsrom Trondheim, med Jorunn Hancke Øgstad
2016 Galleri Slursula Oslo
2015 Kunstnerforbundet, Oslo
2014 Kunstvisitten, Akershus Kunstnersenter
2014 Galleri Zink, Lillehammer gruppeutstilling
2013 "En kollektiv kraftanstrengelse for tapte saker" Podium, Oslo
2013 "The Presence of the Sea, Everywhere" Kystmuseet, Florø
2012 Kalvfestivalen 2012 med Andreas Roth, Mats Stammarnäs og
2012 ONOgallery (med Torhild Berg)
2012 Tegnerforbundet, Oslo
2010 Galleri Villavägen, Uppsala
2009 Kunstnerforbundet, Oslo
2008 Tegnebiennalen, Kunstnernes Hus, Oslo
2007 Galleri Trafo, Asker
2006 10.Biennale di Paraxo, Italy
2004 "la Nature, mon Amour" Oslo Kunstforening, m Astrid Nondal
2003 Galleri LNM
2002 Landskrona Konstmuseum
2001 Uppsala Konstmuseum
2000 Galleri Brandstrup
1998 Freskoprosjekt m A Nondal
1997 Galleri LNM
1996 "Billedrom" UKS
1995 Forumgalleriet Malmö
Bergen Kunstforening
Oslo Kunstforening
(med gruppe BBKLN Blumenthal, Bring, Kanter, Lappalainen, Nyborg)
1994 Galleri Heer, Oslo
1992 Galleri Rotor, Göteborg
1990 Galleri Heer
1985-90 Høstutstillingen
1985 Arendal Kunstforening
Utsmykkinger
2018-20 Labo Helse og Omsorgsbygg. Lena. Seremonirommet
2017 -19 Huddinge sjukhus, konstnärlig gestaltning (under arbeid)
2013 Åsgården skole, Åsgårdstrand
2010 Invitert utsmykkingsforslag Bøler kirke, Oslo
2007 Skien Fritidspark, terapibassenget.
2003-04 Stortingets kommitéebygg, Oslo m A Nondal
2002 Grunerløkka skole, Oslo m A Nondal
2001 Gullhella bolig-og aktivitetssenter, Asker, m A Nondal
2000 Sunnmøre Sorenskriver, Ålesund
Innkjøp
Regionsykehuset Trondheim, Helse Midt-Norge
Nasjonalmuseet for Kunst og Arkitektur
Norsk Kulturråd
Utsmykkingsfondet
Statoil
Uppsala Kommun
Konsulentoppdrag
Rustad skole, med Frode Markhus 2017-20
Hersleb skole 2013-15
Ny brann-og Ambulansestasjon Smestad 2010-2011
Disen skole 2007-08