Isdahl, Hennie Ann
painting/sculpture
HENNIE ANN ISDAHL
Isdahl works in borderland between painting
and sculpture. Color is an important part of her work.
She graduated from Vestlandets Art Academy, Bergen.
Exhibitions among others:
UKS, National Museum of Art, Oslo Kunstforening, Gøteborg Art Museum,
Lillehammer, Trondheim and Bergen Artmuseum.
Galleri F15, Akershus Kunstsenter, Kunstnerforbundet,
Haugesund Billedgalleri, Zoellner Gallery, USA, Tromsø Kunstforening, Høstutstillingen
Public commissions:
MH2, University of Tromsø 2018
Amalie Skram highschool in Bergen 2014
Department of Psychology, University of Oslo 2006
Collections:
Museum of Contemporary Art,
Luag collection,USA, Statoil, Aker Stord and private collectors.
Isdahl has Guarantee Income since 2008.
She works as associate professor in art at the
Norwegian Environment and Life Sciences.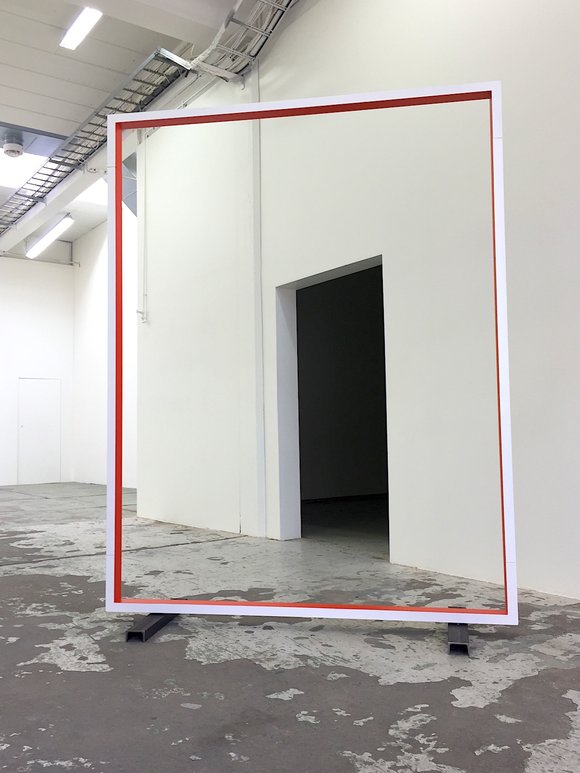 Hennie Ann Isdahl "GATE" 2017 Bærum Kunsthall, Lakkert aluminium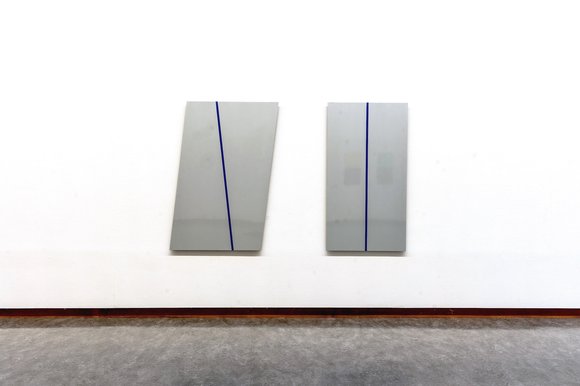 Hennie Ann Isdahl "Silver Bullet" 2015 130x220 cm Haugesund Billedgalleri, Billakk på mdf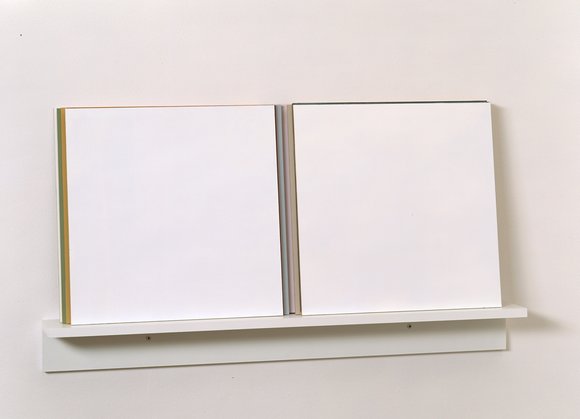 Hennie Ann Isdahl "Sammen" "Goddesses" 2010 52x102cm akryl på mdf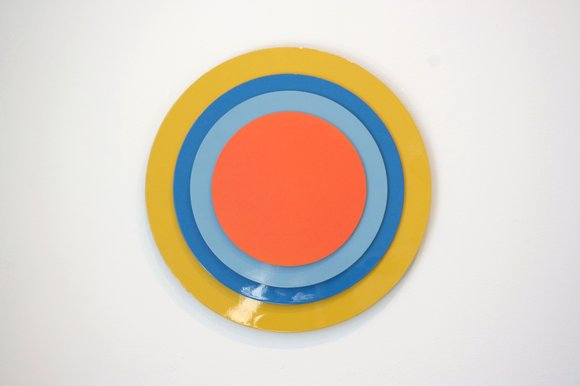 Hennie Ann Isdahl "Surround" LNM "I see you" 2010, 60cm billakk på mdf
Planned projects and exhibitions
Planned exhibitions with the art group OPEN SPACE:
2019 Trondhjems kunstforening (august)
2020 Fundacao D. Luis.Centro Cultural do Cascais, Portugal
CV
HENNIE ANN ISDAHL
Adresse: Jens Bjelkesgate 15, 0562 OSLO
Mobil: +47 92 42 32 72
Email: hennieannisdahl@gmail.com Website: www.isdahl.info
Education
1986 Ecole Nationale Superieure des Beaux-Arts (atelier P. Mattey), Paris, France
1981-85 Academy of Fine Arts, Bergen, Norway
1976-81 Bergen Academy of Art and Design, Bergen, Norway
Selected solo exhibitions
2019 Kunstvisitten, Akershus kunstsenter, Norway
2015 Haugesund Billedgalleri, Norway
2015 Lynx, Oslo, Norway
2010 Galleri LNM, Oslo, Norway
2004 Galleri JMS, Oslo, Norway
2002 Kunstnerforbundet, Oslo, Norway
2001 Oslo Kunstforening, Oslo, Norway
1999 Akershus Kunstsenter, Lillestrøm, Norway
1999 Stavanger kunstforening, Stavanger, Norway
1998 Galleri LNM, Oslo, Norway
1995 Unge Kunstneres Samfund, Oslo, Norway
1993 Stavanger kunstforening, Stavanger, Norway
1993 Ålesund kunstforening, Ålesund, Norway
1989 Haugesund kunstforening, Haugesund, Norway
Selected group exhibitions
2020 Fundacao D. Luis, Centro Cultural do Cascais, Portugal
2019 Trondheim Kunstforening, Trondheim, Norway
2019 Akershus kunstsenter, Akerhus, Norway
2017 Bærum kunsthall, Bærum, Norway
2018 Open Space, Bryne kunstforening, Norway
2015 Mind and Matter, Lynx (curator Josefine Lyche), Oslo, Norway
2013 Haugesund kunstforening 100 år, jubileumsutstilling, Haugesund, Norway
2012 Open Space, Tromsø Kunstforening, Tromsø, Norway
2012 Exit In, Open Space, Tromsø Center for Contemporary Art, Norway
2011 Open Space, Zoellner Arts Center, PA (curator Ricardo Viera), USA
2011 Tekstallianse 2011, Galleri 1857, Oslo, Norway
2010 Snowball Edition, website (curator Yngvar Larsen), Oslo, Norway
2010 GODDESSES, The National Museum of Art, Oslo, Norway
2010 True Color, Galleri LNM, Oslo, Norway
2008 -09 Kontakt Bratislava Slovakia, Rådhusgalleriet, Oslo, Norway
1996 -97 -98 -99 -08 Høstutstillingen, Oslo, Norway
2008 Flater – En utstilling om det monokrome maleriet, Galleri F15, Moss, Norway
2007 Kunst 4, The National Museum of Art, Oslo, Norway
2006 Akershus Kunstsenter, Jubileumsutstilling, Lillestrøm, Norway
2002 Konkret, Lillehammer, Trondheim og Bergen kunstmuseum, Norway
1998 Landsforening Norske Malere, 30 års-jubileum, Oslo, Norway
1997 Rum för aktuell konst, Gøteborg Konstmuseum, Gøteborg, Sweden
1996 -97 -98 Jeune peinture, Paris, France
1997 Curiositè, Espace Paul Ricard, Paris, France
1994 Northlands, Swanson Gallery, Thurso, Scotland (UKS)
1993 – 96 Østlandsutstillingen, Norway
1985 – 91 -96 – 97 – 98 Vestlandsutstillingen, Norway
Grants and residencies
Since 2008 Guaranteed income / garantiinntekt, Statens kunstnerstipend 

1996 – 00 – 01 – 02 – 03 – 04 – 05 – 06 – 07 Grants, BKV (Bildende Kunstneres Vederlagsfond)
1904 – 07 Grant, The Ingrid Lindbäk Langaard foundation
1999 Residency, Tallin, Estonia (NIFCA: Nordic Institute for Contempory Art)
1997 – 99 Grant, BHK (Bildene Kunstneres Hjelpefond). Three year working grant / treårig arbeidsstipend
1985 – 92 Based in Paris, France
1985 French travel grant
1983 Residency, Tuscany, Italy, Europareise (Academy of Fine Arts, Bergen)
1982 Residency, New York
1976 Residency, Warsaw (Academy of Fine Arts, Bergen)
Selected public collections/commissions
2018 MH2 University of Tromsø, Norway, Commission
2017 Ephemerality, Bergen Academy of Art and Design, Bergen, Norway, Commission
2014 Amalie Skrams VGS Bergen, Norway, Commission
2011 LUAG Collection, Lehigh University Art Galleries PA, USA, Collection
2009 Karmøy kommune, Norway, Commission
2007 University of Oslo, The Department of Psychology, Norway, Public installation
2002 The National Museum of Art, Oslo, Norway, Collection
2002 Bygdøy skole, Norway, Public installation
1997 Abildsø skole, Oslokommunes kunstsamling, Norway, Collection
1989 Aker Stord, Norway, Collection
1988 Statoil Gullfaks C, Norway, Collection
Curated projects
2008 Curator Jubileumsutstilling, LNM, Stenersenmuseet, Oslo, Norway
2005 Curator Vestlandsutstillingen VU 2006, Norway
Other
Since 2007 Norwegian University of Life Sciences, Associate Professor
2002-2018 Bergen School of Architecture, Guest Teacher
2004-07 Chairman, board member 00-02, LNM (Landsforeningen norske malere)
2007-08 Board member, Kunstnerisk, Pilotgalleriet, Akershus kunstsenter, Lillestrøm
2001 Nominated Carnegie Art Award
1989-99 Board member ABKF (Akershus Bildende Kunstneres Forenin