Fjätström, Charlie
photography
Charlie Fjätström (f. 1987) er kunstner og fotograf basert i Oslo. Han arbeider innenfor en rekke medier, men har de siste årene konsentrert seg om analogt svart/hvitt fotografi som spenner fra poetiske landskapsbilder til satirisk humor. Tilbakevendende tema i hans arbeid er politikk og mental helse. De siste årene har han fordypet sig i selvmord og selvmordstanker.
Han har bachelor fra The Sir John Cass School of Art, Architecture and Design at London Metropolitan University (The Cass) fra 2013. Siden har han hatt en rekke utstillinger både i Norge og internasjonalt. Han har blant annet hatt soloutstillinger ved visningssteder som BOA, Oslo (2016) Fotografiens Hus, Oslo (2016), Kunstraum B, Kiel (2016), Medborgarhuset Härjedalen, Sveg (2016) og IKLECTIK London (2015).
Han har deltatt i gruppeutstillinger ved institusjoner som Nordic Light Festival (2018), Kellohalli Helsinki (2018), Shoot Gallery, Oslo (2017), Galleri Rådhuset, Oslo (2016), Mile End Art Pavillion, London (2014-2015-2016) for å nevne noen.
I 2015 mottok han prisen for beste 2D verk ved Østlandsutstillingen for prosjektet Hemma.
I tillegg til sin egen praksis er Fjätström med-redaktør av kunstpublikasjonen Uncertain States Scandinavia.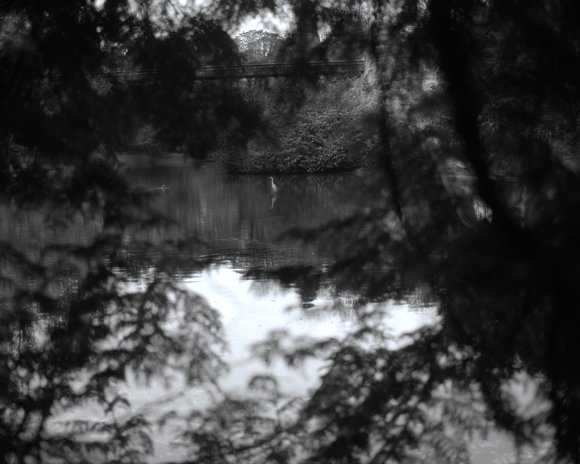 Parc des Buttes Chaumont 2018 Silver gelatin print 100x125cm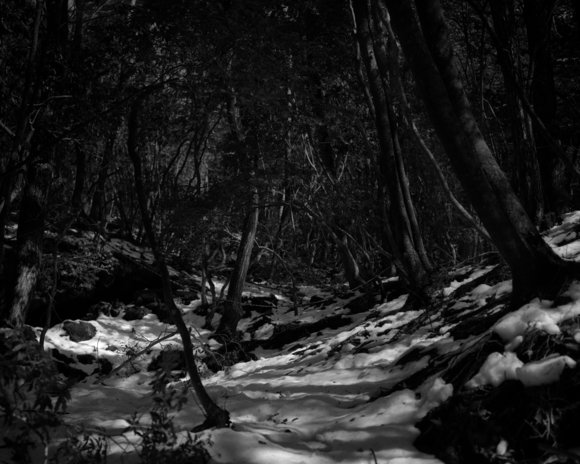 Aokigahara 2018 Silver gelatin print 100x125cm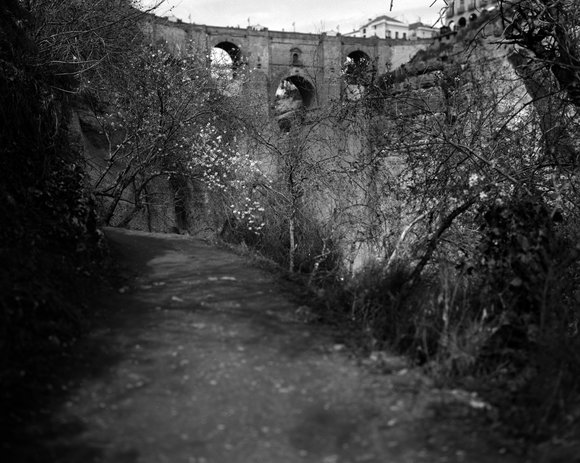 Puente Nuevo Ronda 2018 100x125cm silver gelatin print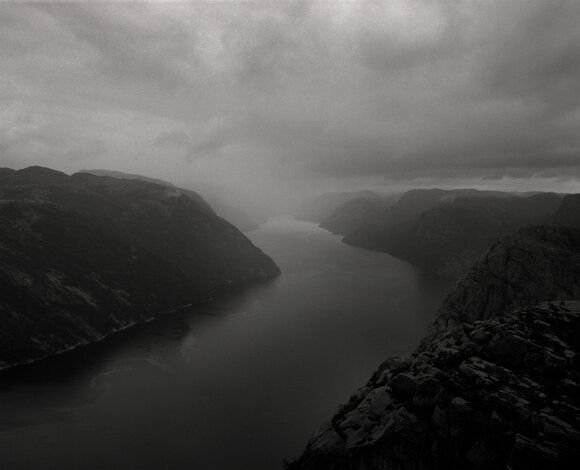 Preikestole 2018 100x150cm Silver gelatin print
Planned projects and exhibitions
Project Suicide: the most popular locations for taking ones own life.
The photographs that comprise 'No One Left to Blame' investigate the places where people have chosen to commit suicide. In short, the series is a study in the meaning of each place and an investigation of illness and death.
We spend our lives at home, at work, at school or during leisure time at the beach. We associate these assorted places with certain unique memories; we consider also the qualities of these places in order of our preference.
I photograph places and tell their stories. We all have differing relationships to these differing places; our relationships to home, work, school or the countryside can be our favourite of places, or our least favoured.
Preikestolen, an iconic cliff in Norway and is one of the country's most climbed routes due to the immense natural beauty of the place. There are some who dream of undertaking this two hour long hike, in order to enjoy the spectacular views, to be able to breath in the clean, fresh air and to take a selfie with Lysefjord in the background.
For others, Preikestolen is the worst place on Earth – filled with painful memories, horror and pain due to their own personal memories. Preikestolen is not just one of Norway's most visited places, it is also the most popular suicide spot in Norway. …..
I have been photographing an illness.
My focus has been on the mental health of individuals, creating diptychs on the subject of suicide: of why and where people choose to take their own lives.
And then, of course, in the end, death comes.
No matter if one is afraid of death, have enormous respect for it, or crave it, it comes regardless.
Death is often unfair; arriving suddenly in the form of an accident, or a terminal disease.
When my cousin committed suicide, I felt as though it was highly unfair – at least until I understood that to take ones own life is a consequence of someone who feels as though they are in a desperate situation.
Since undertaking this body of work, I have photographed Beachy Head in England, the Aokighara Forest in Japan, Lover´s Bridge in Kiev, The Puente Nuevo Viaduct in Spain, Dostoevskaya Underground stop in Moscow, the Washington Bridge in New York, and Preikestolen in Norway, amongst others.
The idea behind No One Left to Blame is to try to break the taboo surrounding suicide and suicidal thoughts and tendencies. This is a huge issue, especially surrounding mental health and well-being. It's often not culturally appropriate in the western world to discuss mental health: one ought to be strong, optimistic, happy and brave.
Instead of being taken seriously, those who do speak on these matters get seen as attention seekers. How, then, are we supposed to understand and help people with suicidal thoughts, if there is no openness for talking about it?
CV
Membership:
Unge Kunstneres Samfund (UKS)
Norske Billedkunstnere (NBK)
Forbundet Frie Fotografer (FFF)
Foundation Bjørka
2016-01- Editor Uncertain States Scandinavia
Education:
2013-2015 Assistant Dag Alveng
2017 Art History B Södertörns University
2016 Art History A Södertörns University
2015 Photography – figuration and the creativ proses Göteborgs University Valand
2014-2015 The philosophy of photography Karlstad University
2012-2013 BA fine art photography London Metropolitan
Solo Exhibitions:
2017 Jan The cultrue bank – Kjøllefjord
2017 Jan Punkt – Oslo
2016 Okt-Nov Boa – Oslo
2016 Okt-Nov The community center – Sveg
2016 Aug-sept House of photography – Oslo
2016 May-juni Kunstraum B – Kiel
2015 Aug-Sep: Annexet – Äggen
2015 Mar-May: the library of Lillhärdal
2014 Jun-Jul: Härjedalens Culture centrum – Lillhärdal
Group Exhibitions:
2018 Aug Days of Photography Preus Museum
2018 Aug Helsinki Photo Festival
2018 April Nordic Light Festival
2017 April City Hall Oslo Bli hus Fotografihuset – Oslo
2017 Feb Shoot Gallery – Oslo
2017 Feb Uncertain States Scandinavia Galleri Seilduken – Oslo
2016 Nov: Uncertain states Art pavilion Mile end – London
2016 Oct Drivhuset – Tønsberg
2016 Sept Østlandsutstillingen Vestfold art center – Tønsberg
2016 May Østlandsutstillingen Akershus art center- Lillestrøm
2016 Jan Mar: Østlandsutstillingen Landesbibliothek – Kiel
2015 Nov Uncertain states Art pavilion Mile end – London
2015 Jul Pridefestivalen Härjedalen The community center – Sveg
2015 Jun: Østlandsutstillningen, LMN,Boa Tegnerforbundet – Oslo
Editor:
Uncertain States Issue 1-8
Publications:
2018 Uncertain States Bjørka
2017 Uncertain States Kjøllefjord
2016 Uncertain States Scandinavia/02
2015 Uncertain States/24
2014 Uncertain states/18
2013 Uncertain states/13
Awards:
Best 2d work Østlandsutstillingen 2015