Sommer, Helene
Video, installation, text, collage
My work involves video, collage, text and installation where found material in combination with my own material raises questions concerning the mechanisms of (hi)storytelling. By examining the numerous levels of rhetoric, interpretation and translation always part of a narrative, I explore the relationship between history, subjective memory and the marginalised.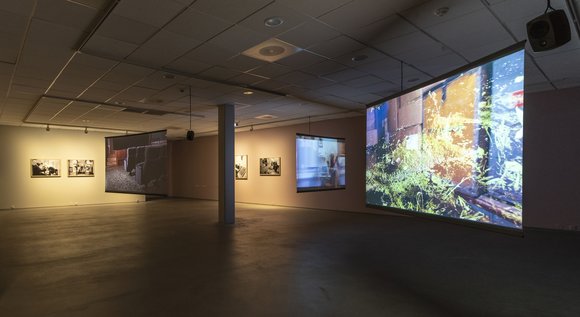 "Døgnfluens paradoks" (Paradox of a Mayfly), videoinstallasjon, Nordnorsk Kunstnersenter, 2019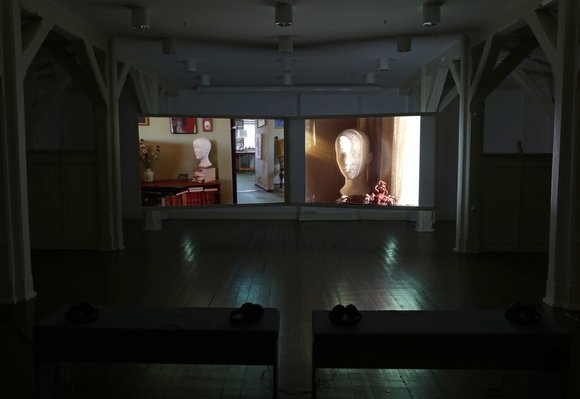 "Igjen, gjennom hjertet" (Again, through the Heart), 2-channel video installation, Atelier Nord, 2018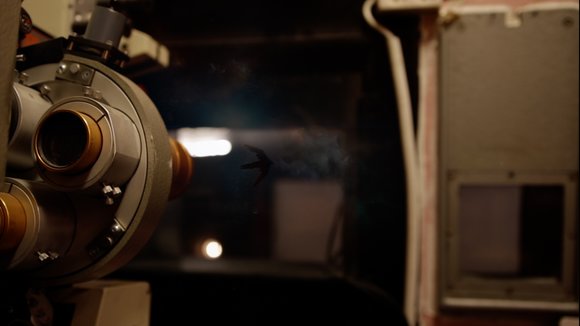 "Døgnfluens paradoks" (Paradox of a Mayfly), videostill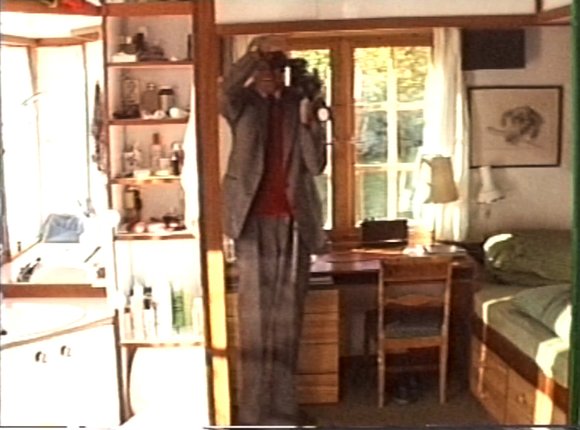 "Igjen, gjennom hjertet", videostill
Planned projects and exhibitions
2019
NNKS (The North Norwegian Art Centre), Lofoten
"Festningen", Kongsvinger Festning (curated by Helga Marie Nordby)
Galleri 69, Oslo (group show)
2020
Kabuso, Hardanger (group show)
CV
Education:
99-03 The National Academy of Fine Arts, Oslo
2002 Universität der Künste, Berlin.
96- 98 Einar Granum school of art, Oslo.
Solo/duo exhibition:
2018 "Again, through the Heart", Atelier Nord, Oslo
2015 "The Fake Game", The National Library, Oslo
2014 "Fra arkivet" Jugendstilsenteret, Ålesund. Duo-exhibition w/E. Jørgensen (curator B. Holen)
2012 "Great Piece of Turf", Kunstnerforbundet, Oslo
2011 "Cabin Life", University of Oslo
2010 "Eurovision", Fotogalleriet, Oslo. Duo-exhibition w/ A. Vaindorf (curator Susanne Sæther)
2010 "Variation of Max", Chert Gallery project space, Berlin
2009 "Travelogue of an Unknown City", Akademie Schloss Solitude, Stuttgart
2007 "Automatika", Cultural Center Yerevan, Armenia, collaboration w/ V. Aghasyan
2005 "Oasia", Rogaland Kunstsenter, Stavanger
Group exhibitions/ film programs/ screenings etc.
2018
Passengers of a Kaleidoscopic Journey, Ehemalige Tabakfabrik Heidelberger Platz, Berlin (curated by S.Sevin)
"For a Gentle Song…", Fotografisk Center, Copenhagen (curated by S. Von Spreter)
Kunstnernes Hus, Oslo, filmprogram (curated by Elisabeth Byre) in connection with the show "Det felle eide"
2017
Public Art Screens, Stavanger (curated by i/o/lab)
Sted søker kunst, Magasinleiren, Ski (festival, invited by BOA)
"I went into the woods…", Kikutstua, Oslo (w/ Book&Heden, P.C.Brown, H.Nyborg, T. Sørensen. E.T. Sørensen)
Guerilla Girls, K4, Oslo (videofestival)
Open Video V, Atelier Nord, Oslo (Screening)
2016
For a Gentle Song Would Not Shake Us If We Had Never Hear a Loud One, Fotogalleriet, Oslo (curated by S.von Spreter)
Open Video IV, Atelier Nord ANX, Oslo (screening)
2015
Sparebankstiftelsen DNBs stipendutstilling, Oslo Kunstforening, Oslo
Ocean, Gedok galerie, Berlin (curated by Ana Karaminova)
Doma 2015: Nordica, Sofia, Bulgaria (curated by Martina Stefanova)
2014
Gjennom Naturen, Stenersenmuseet (curated by Jon-Ove Steihaug)
Open studio, W17, Kunstnernes Hus
2013
Skulpturbiennalen, Vigelandsmuseet, Oslo (curated by Helga Maria Nordby)
International Short Film Festival Oberhausen, Tyskland
Moving, Ålesund (curated by Aggregat)
PolArt, Galleri Svalbard, Longyearbyen, Svalbard
PolArt, Tromsø Kunstforening, Tromsø
2012
Something Happened, Kunstnernes Hus, Oslo (Filmprogram curated by Fosheim Lund/ Moseng)
The Running Room, Space for Art and Industry, NY (Filmprogram curated by Smebye/Zamecznik)
Re/Theorisation of Heritage Conference, University of Gothenburg, Sverige
2011
Genius without Talent, De Appel, Amsterdam (curated by Ann Demeester)
Public Folklore, Grazer Kunstverein, Graz, Østerike (curated by Søren Grammel)
One Plus One, Neuer Berliner Kunstverein, Berlin (curated by S. Goltz and J. Wenzel)
Generationprojekt, Motorenhalle Dresden, Tyskland (curated by Frank Eckardt)
Nature Unnature, Shlush Gallery, Tel Aviv
Double Distance, The old Hairdresser, Glasgow (Screening curated by Mothertongue)
IF BOOK/IF LIBRARY, Fabbrica del Vapore, Milan
Microstoria, Talbot Rice Gallery, Edinburgh
Vi prøver å planlegge det helt perfekt, Ingensted, Oslo (curated by Rickard Borgström)
2010
A Tale of Stone and Wood, Red House, Sofia.
lost&found – rediscover, reinterpret Shift Electronic Arts Festival, Basel (curated by Raffael Dörig)
útúrdúr, Reykjavik, Island (booklaunch and show)
IN-book OUT-book IF-book Municipal Library in Palazzo Mauri Spoleto, Italia (curated by De Donno/ Maffei)
Residency Culture Museum of Contemporary Art of Vojvodina Novi Sad, Serbia (curated by Kuda.org)
Territorien des In/Humanen Würtembergischer Kunstverein Stuttgart (curated by I.Dressler and H. Christ)
2010
Nachspiel/Vorspiel, Vestfossen Kunstlaboratorium (invited by Book&Heden, curated by K.Pilgaard)
Labyrint, Botkyrka Konsthall Stockholm (curated by J. Sandell and P. Sandström)
Working Title, CCA Ujazdowski Castle, Warszawa (curated by Dobkowska/ Ptak/ Sienkiewicz-Nowacka)
.move, Werkleitz (EMAN) Halle, Tyskland (curated by Peter Zorn)
Torpedobok, Oslo (book launch
2009
Stay, Stay, Stay, Bathhouse Sofia, Bulgaria (curated by A. Lotz and M. Dorovska)
Vom Zentrum der Welt und anderswo, Kölnische Kunstverein ,Köln (Screening curated by A. Lotz)
Mobile Archive, Halle für Kunst, Lueneburg (videoprogram curated by Alenka Gregoric)
Space off, Botnik Studios, Sverige (curated by M. Johansson)
Natural Relations, Galerija Skuc, Ljubliana, Slovenia (curated by City of Women)
Recontres Internationales, Madrid (film festival)
Geschichtet, Projektraum Römerstraβe, Stuttgart (curated by Antonia Lotz)
2007
Dealing with Fear, Akademie Schloss Solitude, Stuttgart (lecture-performance)
En vecka i solen, Botnik Studios, Sverige.
Recontres Internationales (film festival), Madrid, Berlin and Paris.
Residencies:
2016 Nordisk Kunstnarsenter, Dale
2014 W17, Kunstnernes Hus, Oslo
2012 PolArt
2009 Interspace, Sofia, Bulgaria (EMARE)
2007 /09 Akademie Schloss Solitude, Stuttgart, Germany [8mnd Fellowship – video/film/new media]
2007 Platform Garanti, Istanbul, Tyrkia (OCA)
2005 IASPIS, Stockholm, Sverige (Nifca)