Svaboe, Unni
Painting and paper collage
I have, over a longer period of time, collected small tin figures and vessels and use them as motives in my paintings. The tin figures have human characteristics, are skewed and somewhat rickety. The vessels are rickety but do not have human characteristics. The tin figures and vessels are the basis for creating paintings with its own special imagery.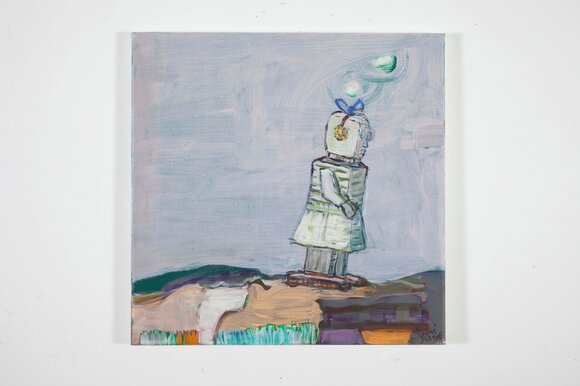 Unni Svaboe_Portrett_akryl på lerret_50x50 cm_2018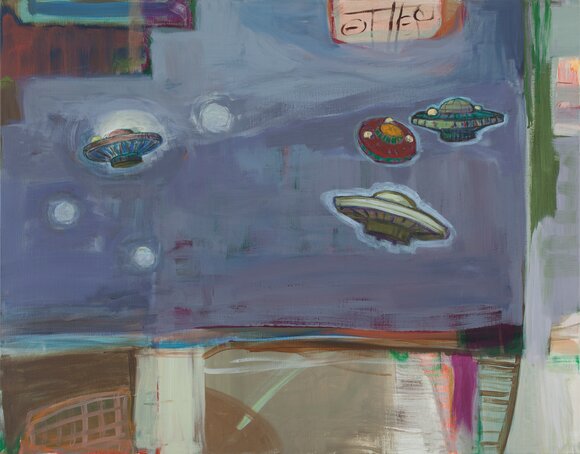 Unni Svaboe_Skranglete farkoster I _ akryl på lerret_90 x 115 cm_2017_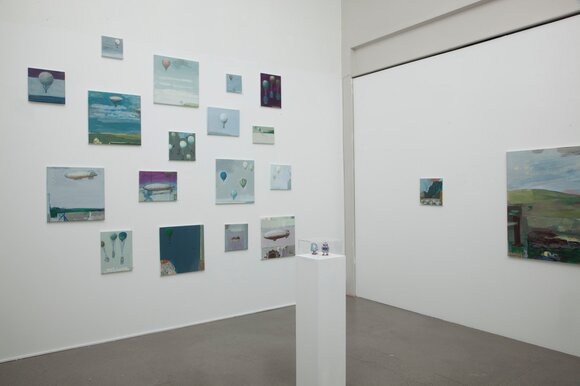 Unni Svaboe_solo-utstilling Trafo Kunsthall,, Asker, kuben_2016_ "Himmel og jord"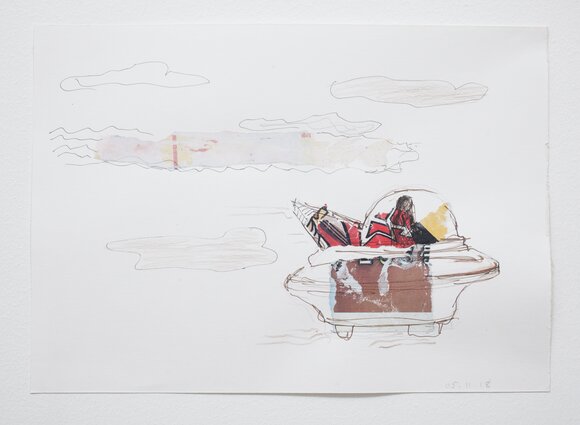 Unni Svaboe_Farkost_Papircollage_20x25 cm_2019
Planned projects and exhibitions
June 2019. Gallery Agnor, Nesodden, Norway. Group Exhibition together with Marianne Haukebø, Anne-Karin Sundquist and Brite Skybak
CV
Unni Svaboe born 1953 in Sandnes
Lives in Nesodden, works (studio) in Oslo
Home Page: www.unnisvaboe.no
Email: post@unnisvaboe.no
EDUCATIONS
The National Academy of Fine Art-Statens Kunstakademi, SKA, Oslo, Norway 1984-1988
Oslo National Collage of the Arts-SHKS,KHiO, Norway 1978-81, 1982-1983
SOLO EXHIBITIONS
Trafo Kunsthall Asker, Kuben, Norway 2016
Galleri Kampen, Oslo, Norway 2018,2015,2011 2005,1997,1995 Leidangsgalleriet, Stiklestad, i regi av Nils Aas Kunstverksted, Norway 2008-2009
GROUP EXHIBITIONS (in selection)
20 years Anniversary Exhibition, Nils Aas Kunstverksted, Leidangsgalleriet 2016
Kunstnerforeningen, Rådhusgalleriet, Oslo, Norway 2016, 2013
Sommerutstillingen 2013, Helviktangen Kunstcafé, Nesodden, Norway 2013
Galleri Paviljongen, Årjäng m/Kerstin Hemgren. Sweden 2010
IV Polish Plastic Art Exhibition, Wroclaw, Poland 2007
6 malere, Skedsmo Kunstforening, Lillestrøm, Norway 2007
Småbildeutstilling, Galleri Brandstrup Stavanger, Norway 2004, 2003
Ludvig Eikaas og elevene hans, Jølstramuseet, Norway 2002
Nabor, Gerlesborg, Swden 2001
Follo Exhibition 2000
XXXIII Festival International de la Peinture, Cagne-sur-Mer, France 1996
LNM Anniversary Exhibitions, Oslo, Norway 1993, 1988
4 fra Akademiet, LNM, Oslo, Norway 1985
Høstutstillingen, Oslo, Norway 1995,1994,1986,1985
Østlandsutstillingen, Norway 1997, 1986
Vestlandsutstillingen, Norway 1989, 1987
UKS Vårutstilling, Oslo, Norway 1992
PUBLIC COLLECTIONS
The Norwegian Arts Cuncil 1989
Byggeindustrien 2011, 2010, 2009
GRANTS
Vederlagsfondet 2015, 2013, 1995
SKS Diversestipend 2014
Billedkunstnernes Vederlagsfonds prosjektstøtte 2010
Unni Kiellands legat 2000
Statens reise- eller studiestipend 1998, 1994
Bildende Kunstneres Hjelpefonds materialstipend (BKH) 1988
Bildende Kunstneres Hjelpefonds akademistipend (BKH) 1988
Statens materialstipend 1985
Johan Finnes legat 1982
MEMBER
NBK, LNM, BOA