Finnerud, Emil
Sculpture, screen printing, installation
The focus of my work is in anarchism and activist art.
The absence of discourse around the West's largest rebel culture today makes my project feel extra important. I am genuinely curious about what anarchism means today, and what the phenomenon may have to say for contemporary art and political reality in the future.
I investigate and analyze different communities that protest the fundamental features of the society we live.
The mix of activism and art is my guiding principle in artistic production.
Member of NBK, UKS, NG, KL, NBF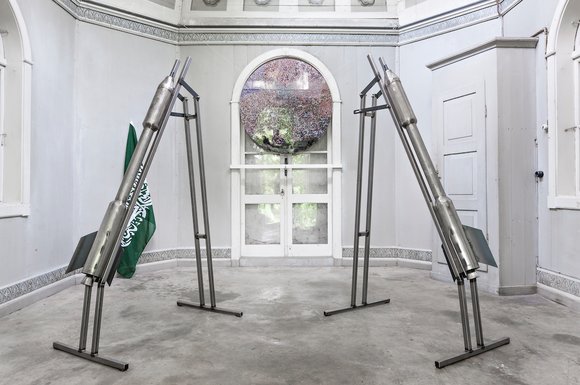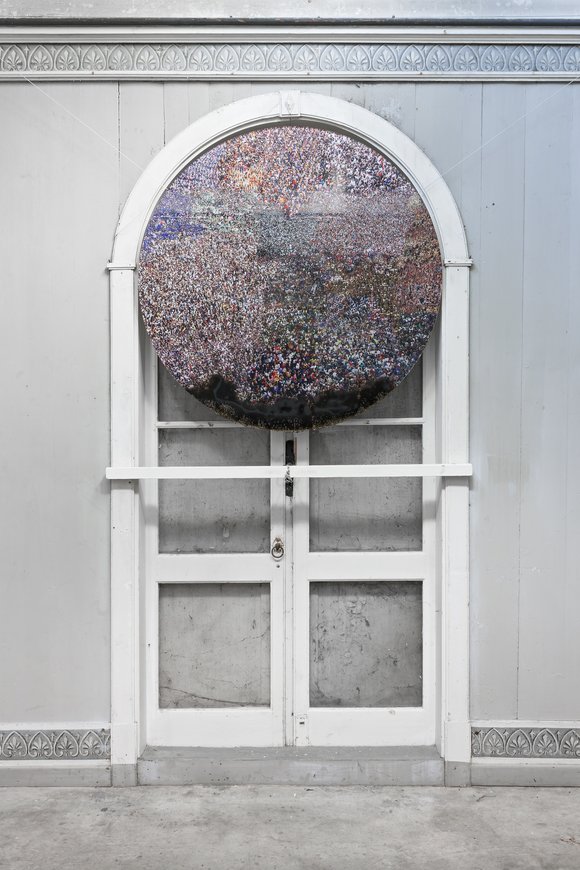 Consensus, photo collage, perspex, 120x120cm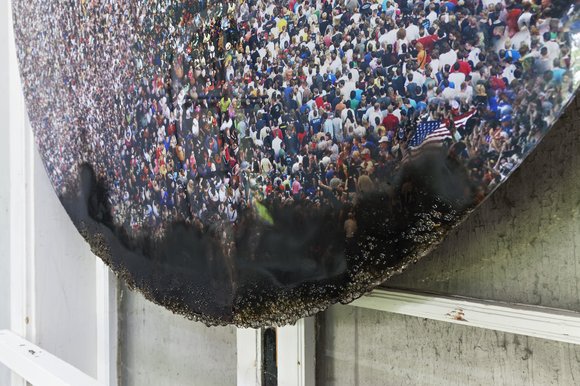 Consensu, detail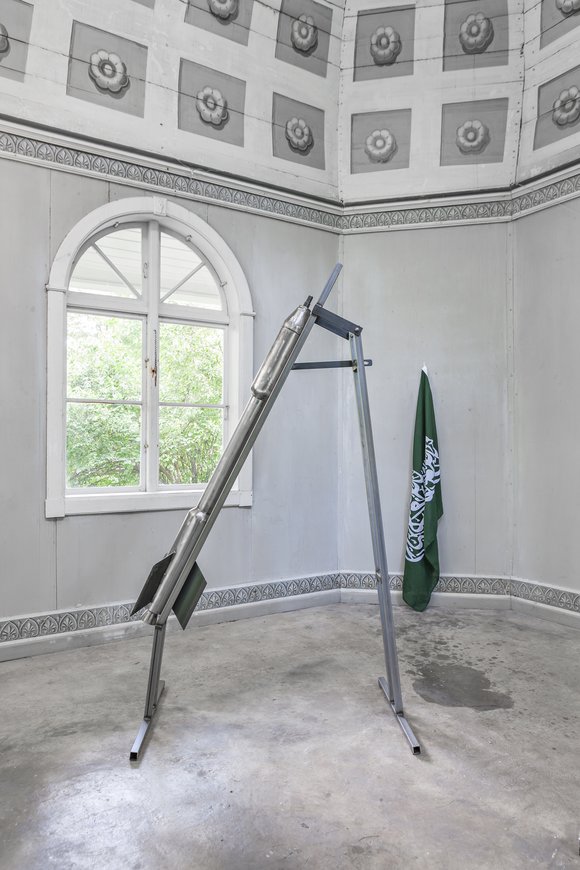 Tokens of Disruption, Qassam rockets, welded steel, 150x200cm
Planned projects and exhibitions
Solo exhibition, Death Drive, Noplace (gallery), Oslo, Norway, 2019
CV
EDUCATION
2005 – 2008 BA Fine Art, London Metropolitan University, London
2004 – 2005 Studies in Painting under former Professor Jan Sæther, Oslo
2003 – 2004 Studies in Printmaking at Olav Mosebekks Art School, Oslo
2001 – 2003 Strykejernet Art School, Oslo
SOLO EXHIBITION
NoPlace, Oslo, Norway, Death Drive (upcoming)
Arendal Kunstforening, Norway, Smoothies and Bright Skies
Studio 17, Stavanger, Norway, Hunting Grounds
Lynx, Oslo, Norway, Tokens of Disruption
The Boiler Room, Oslo, Norway, Reductive Imagery
Galleri Briskeby, Oslo, Norway, Adults Only
Bergen Kjøtt Bergen, Norway, Patos & Logos
Galleri Storck, Oslo, Norway, Imagine All The People
Oslo Prosjektrom, Oslo, Norway, Whatever Forever, More of The Same
Galleri Briskeby, Oslo, Norway, Whatever Forever
SELECTED GROUP EXHIBITIONS
Osaka Contemporary Art Center, Biennal of European&Latin American Contemporary Art
Kumu art museum, 14th Tallinn Print Triennial, Political Poetical, Tallinn
Gallery J: Akebono so, Tokyo, Japan
EKPGO, The 7th Drawing Biennale, Oslo, Norway
The 39th Norwegian Short Film Festival, Grimstad, YOU, curated by FALK
Powera, Berlin, Germany
Tegneforbundet, The 6th Drawing Biennale, Oslo, Norway
Kunstnernes Hus, Oslo, Norway, Høstutstillingen
N.I Museum & Institute, 6th International Triennial Of Graphic Art, Bitola
Menier Gallery, London
The Foundry, London
La Viande Gallery, London
STIPENDS
«Norwegian Journalism» grant, The Fritt Ord Foundation (2018)
«Norwegian Journalism» grant, The Fritt Ord Foundation (2017)
Project support for art and culture criticism, Arts Council Norway (2017)
Bildende Kunstneres Hjelpefond, One-year working stipend (2016)
COLLECTIONS
Rolf. A. Hoff
OTHER ACTIVITIES
Editor Gateavisa anarchist magazine, Oslo, Norway (2017 – )
The leader of Norwegian Critics' Association, section art
Journalist and art editor NATT&DAG magazine, Oslo, Norway
Participant on a panel at the Norwegian Critics' Association public forum Kritikersalong (The Critics' Parlor) on art and nationalism held at Kunstnernes Hus in Oslo
Research assistant for the internationally renowned and best-selling author and journalist Åsne Seierstad on her book «One of Us: The Story of Anders Breivik and the Massacre in Norway« on the Norwegian right-wing terrorist Anders Behring Breivik, infamous from his attacks of July 22. 2011