Aasheim, Emilie Skogstad
Drawing, natural dyeing
My drawings can be characterized as serial growth studies, each new work being part of a larger whole. I tend to cover entire paper surfaces with minutious lines, creating vegetative or mycelial mat-like structures or surfaces. Key to my practice is the exploration of various growth patterns; studying both the repetitive and the almost self-organizing; furthermore, a bit of etymological rumination, particularly on terms from natural sciences. Biodiversity, recurring patterns in nature, and most of all, everything fungal, are subjects that interest me. Parallel with drawing, I also experiment with the extraction of dyes from fungal and plant material.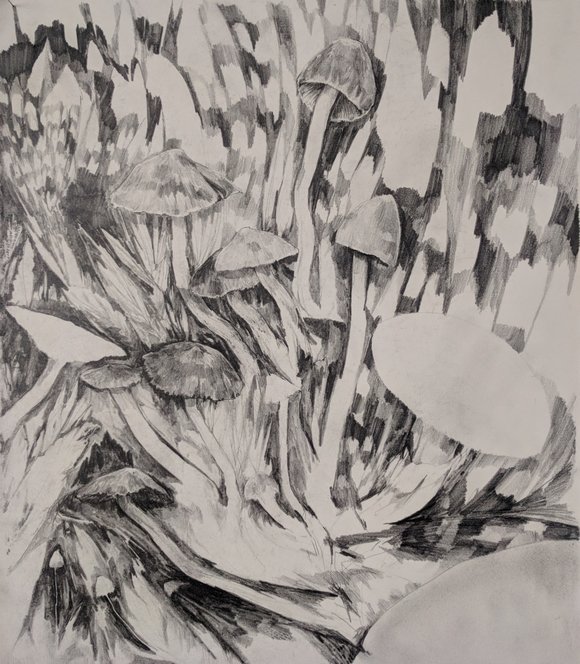 Emilie Skogstad Aasheim, Uten tittel (funga), blyant på bomullspapir, 2018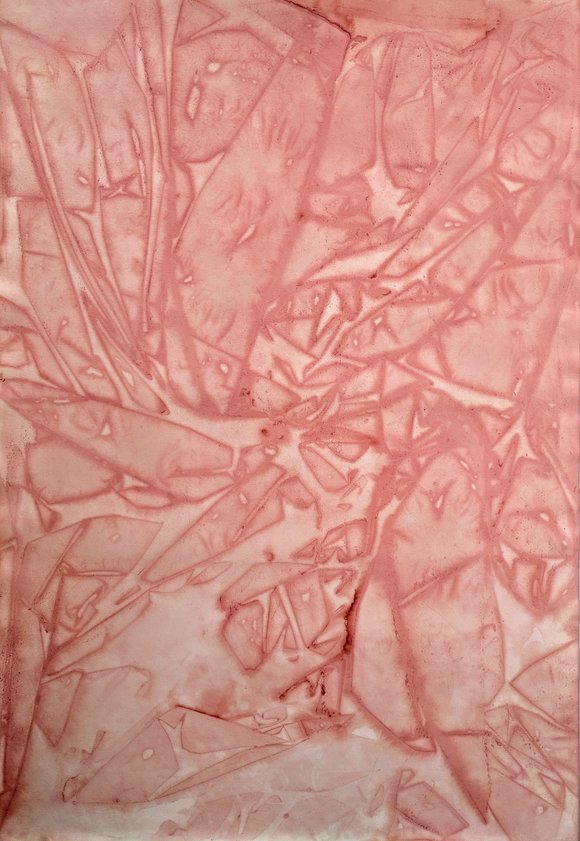 E.S.Aa., Mushroom Pillow IV, soppfarget bomullspapir, 93 x 61 cm, 2017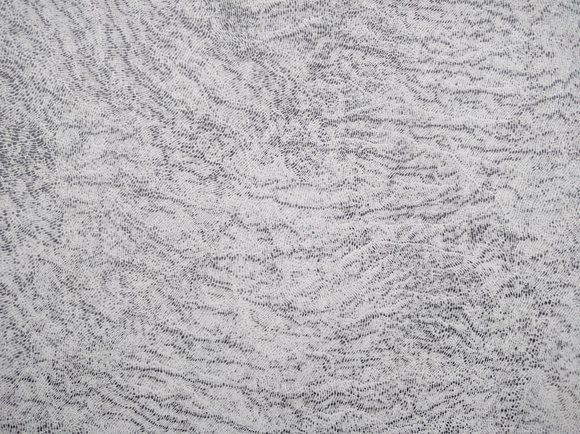 E.S.Aa., Void interval, nærbilde, blyant på papir, 58 x 77,5 cm, 2017

E.S.Aa., U.T. (Armillaria), blyant på svart papir, 2018
Planned projects and exhibitions
Mycelial matters, ongoing project.
CV
CURRICULUM VITAE
Emilie Skogstad Aasheim
Born 1987 in Kristiansand, lives and works in Oslo
EDUCATION
2019 Single course, bird identification, Nord University
2017 Single courses, botany and ecology, NMBU, Ås
2014-2016 MFA in Medium- and Material Based Art, Art and Craft, Oslo National Academy of the Arts
2011-2014 Bachelor degree, Printmaking and drawing, Oslo National Academy of the Arts
2006-2008 Strykejernet Artschool, Oslo
SELECTED GROUP EXHIBITIONS
2018 Frequency Vol.II, Aftermath, WALD, Porsgrunn
2018 Frequency Vol.II, Gallery Norwegian Printmakers
2017 SUBSTRATE, Eidsberg Kunstforening, Mysen
2016 The Silent After, graduation show, Oslo National Academy of the Arts
2015 Frequency, Podium, Oslo
2015 Loading, 33%, Galleri Seilduken, Oslo National Academy of the Arts
2014 Bachelor graduation show, Oslo National Academy of the Arts
2012 Kunstpassasjen, Jernbanetorget, Oslo
2007 Unnecessary Necessities, Galleri Albin Upp, Oslo
GRANTS
2018 Project funding, Billedkunstnernes Vederlagsfond
2016 Miscellaneous grant for recently graduated artists, Arts Council Norway
MEMBERSHIPS
Tegnerforbundet
Norske Billedkunstnere
Forum for soppfargere