Opstad, Kirsten
Painting, drawing, installation
Opstad works site-specific; with painting, drawing, sculpture, installation and poetry. She uses the scenario from everydaylife to capture the animal within us humans. We construct systems to feel secure within the chaos that surrounds us. The precious life next to objects handed over from generations. The society is organised in groups, but no matter which group we belong to we fail, in the attempt to live like faithful citizens. We pollute the environment, we disappoint friends and we betray ourselves. In art, this feelings of being short may be a valuable tool to approach an honesty, a humanity, a soul. Opstad is interested in our memories. She focus on the difference between collective and private storytelling: the experiences, a seemingly random series of events that have characterized us, shaped us and given us a personality, a value and a faith.
Opstad lives and works in Oslo.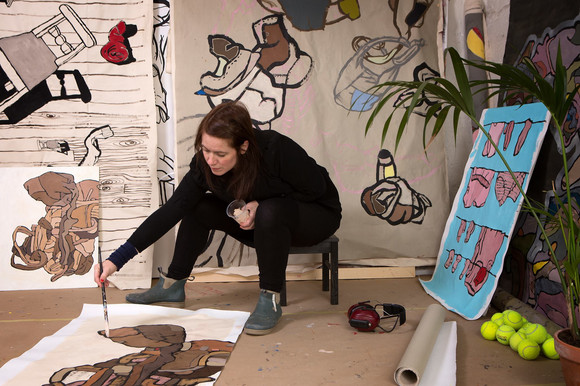 Studio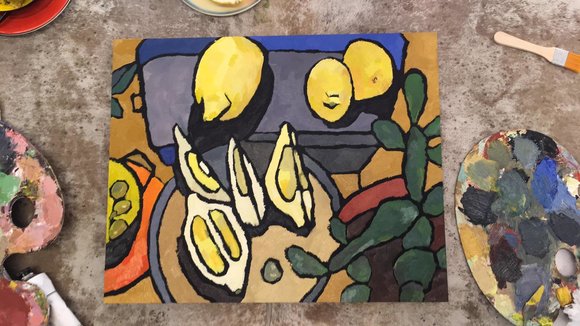 Stillife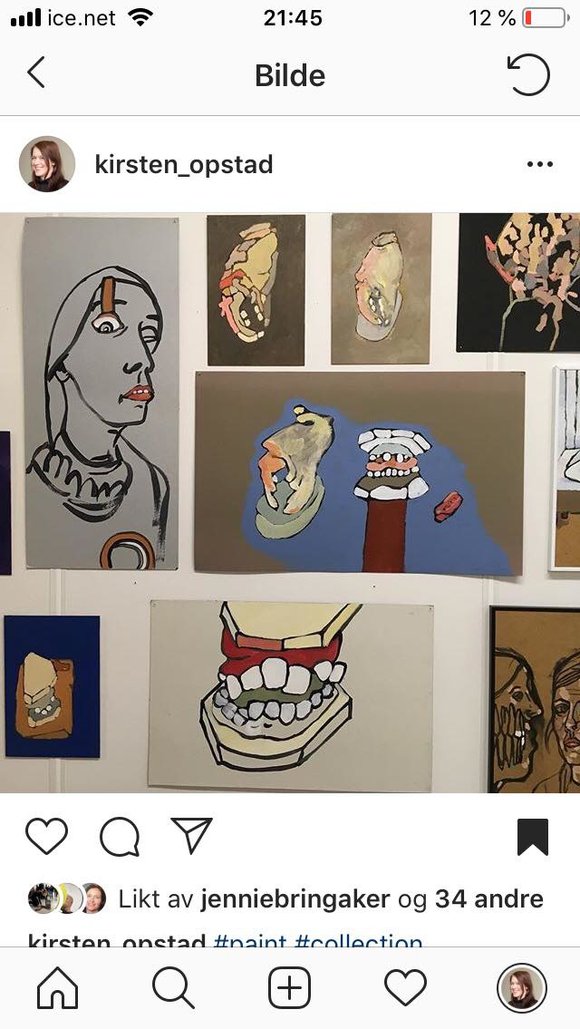 Avtrykk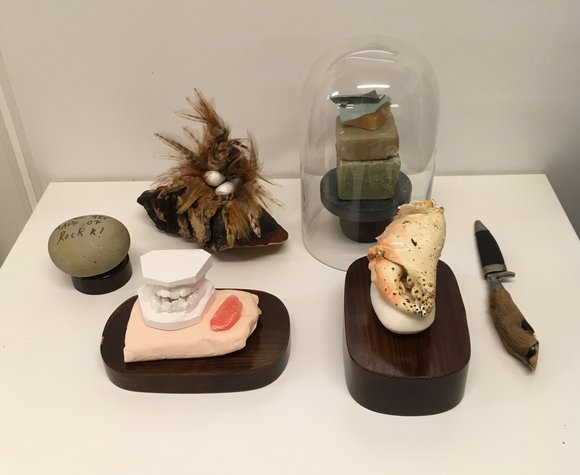 Hvor din skatt er...
Planned projects and exhibitions
2019 Haugesund Kunstforening
CV
(2019) Haugesund kunstforening (2018) Stanger within m/ Jassim og Habib, Avantgarden, Galleri KiT. Open Call, Vol 4. Kunsthøgskolen i Oslo, Seilduken. Got it for Cheep/Velvet Ropes, Galleri Golsa. Kragerø kunstforening. The Ability to Push, Brusfabrikken, Kragerø. Fineart, Oslo. Tall Ship Race, Sirevåg. Ski kunstforening, IBAGyou/ Kunstraum am Schauplatz, Wien. Tenthouse Spring Depot 2018, Ryfylket kunstlag (2017)Drøbak kunstforening, Divadlo na cucky/The Czech Republic. Brusfabrikken på Øya,Kragerø. Trosterudlåven. Hagegata 46 (Utsmykning). Bærum kulturhus. Window Box/ Pushwagner Galleri. Furuki/ Mashiko Japan. Sekka Borderless Space,Tokyo (2016) Munchs vinteratelier på Ekely, Klepp Kunstforening. Lynx i Frognerparken i Oslo. Reed Project Gallery i Stavanger (2014) Ryfylkets vandreutstilling. Stavanger Kunstmuseum. (2010) Høstutstillingen, Kunstnernes Hus. Hå gamle prestegård (2009) Cité Internationale des Arts i Paris. (2006) Galleri 21:25 i Oslo. Bomuldsfabriken Kunsthall i Arendal, (2003) Stenersenmuseet. Publikasjoner: (2018) Bøygen. Filologen. Asfalt. Dr.Dedicken forlag. (2017) Faceless artist (2016) Uncertain States Scandinavia Vol 3 (2015) Bøygen (2013) Å våga seg ut i ord, Samlaget (2011) Gruppe ti, Kolon