Gjærder Olsen, Pernille
Ceramics
Pernille works mainly with ceramics, where both casting and modeling are her specialties. In different types of clay she studies both form and color.
Where does the boundary between figurative motives and abstracts come when black and white china are manipulated through modeling processes?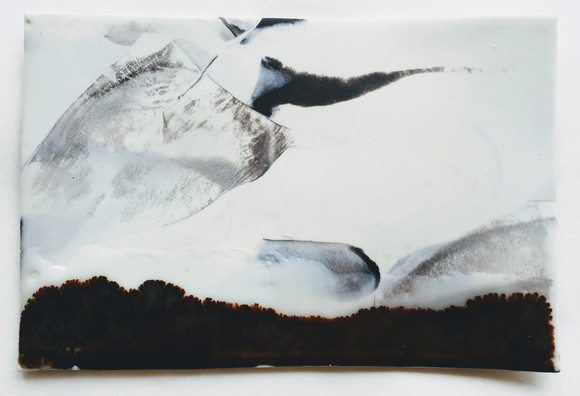 Landskap
"Om jeg var en diamant"
CV
2016 – 2019: Creative Industries Management
2009 – 2013: Kunsthøgskolen i Oslo
2007 – 2009: Strykejernet kunstskole
2006 – 2007: Tegneskole/kurs i Italia
2018: 200 års jubileet til gamle tegneskolen
2018: M20 Høstutstilling
2018: Kurator ved Wergelandshaugens sommerutstilling