Oberbauer, Manfred
Akvarell
My work has documentary charachter, but is naturally subjective and ekspresses the temperature moving around.
I choose my motives to express a certain zeitgeist and environment, and to recreate a specific mood and meaning.
I surch for structures, forms, pictures which are representing a certain culture /disculture and , or ekspresses our abstracting of nature,
Generaly i try to reproduce the feeling of a place.
In my works I am also concerned of topography (terrain conditions, buildings, communications, etc.), history and the political and social background.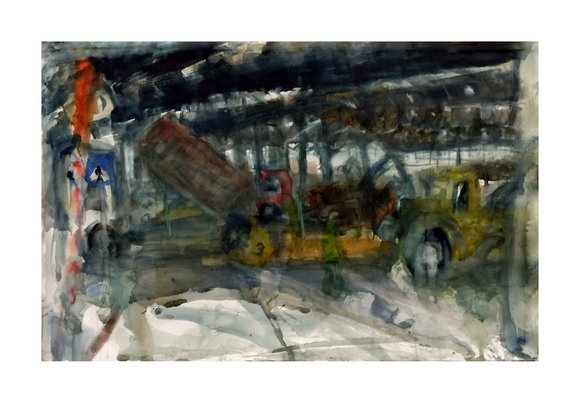 Manfred Oberbauer Untitled-Norsk Gjenvinning 28.05.18 akvarell 92x118cm 2018
Manfred Oberbauer Untitled-brakkene ved Torshovskole 04.06.18 akvarell 76x54cm 2018
Manfred Oberbauer Untitled-Løren mot kvelden 25.08.18 akvarell 76x54cm 2018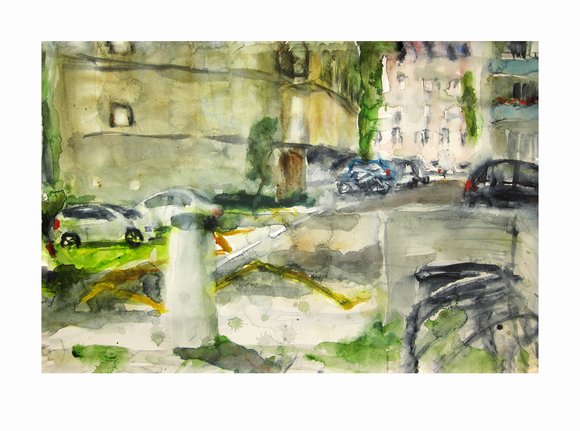 Manfred Oberbauer Untitled-blindgate i 20. Wien 11.09.18 akvarell 76x54cm 2018
Planned projects and exhibitions
Galleri Kampen 2019
CV
Eduacation:
Chemical ingeniør i Austria 1972 – 1977
Studies at Laura Ashley Art School in Sydney 1988 og 1989
Individual shows:
Galleri Øst, Oslo – 1991
Leide tomme bedriftslokaler til visninger, Oslo – 1992 og 1993
Albin Upp, Oslo – 1994, 1995 og 1997
Kværner Lysaker, Lysaker – 1997
Galleri Kampen, Oslo – 2008, 2011, 2013, 2015
Lørenskog Kunstforening – 2009 og 2014
Neste show Galleri Kampen 2017
Kollektive shows:
Vøienvolden Gård, Oslo – 1993, 1994 og 1995
Hotel Christiania, Oslo – 1996
Rådhusgalleriet, Oslo – 1999
Galleri Eleoni, Oslo – 2000
Abel Kunsthandel kommisjonssalg
Østlandsutstillingen (bl.a. vist i Kunsthalle St. Annen, Lübeck (Tyskland) – 2008 og 2009
Torshov-bilder 2011
Sommerutstilling I Nordtrøndelag Fylkesgalleri – 2013
Purchased by:
Museum Nordtrøndelag in Namsos 2013
Decorationworks at:
Sintef – Oslo, 2010
Sintef / University of Oslo, 2011
Membership:
LNM, NBK, BOA
Personales:
Born 1958 in Austria, living in Norway since 1990