Söderström, Johan
Painting
My works are made of ordinary filler. It's a 5 mm thick layer surrounded by an oak frame. The filler cracks when it dries, and I make the cracks part of my expression. There is beauty in decay, and in imperfections. It recalls the physical forces of the world. Gravity and desintegration. Expansion and attraction. I like my work to be shaped by the properties of the material and by conceptual decisions, rather than any personal style.
I want to say something about alienation. As individual subjects we perceive the world through images. Images are representations, they are different from reality in itself. Thus we experience ourselves as somehow retracted from reality, and this primordial sense of alienation shapes the human condition.
By emphasizing the flatness of an image, and in the same time evoking the presence of the materials, I want to adress this lack, or longing, inherited in our perception of reality.
My work also relates to other modes of alienation, like the subjects estrangement from her natural conditions, or from the society as a whole. Or cultural alienation in the wake of migration and refugee crises. I often work in response to inequality or injustice, to raise awareness and make a stand, but also as a way to deal with it on a personal level.
I do art to focus on the things in the picture that are missing. To embrace the incompleteness of our understanding, but simultaneously contemplate what lies underneath. And I hope that is what others take away from it too.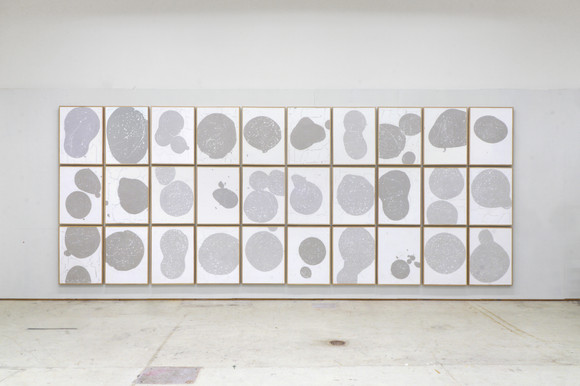 Entitled Suite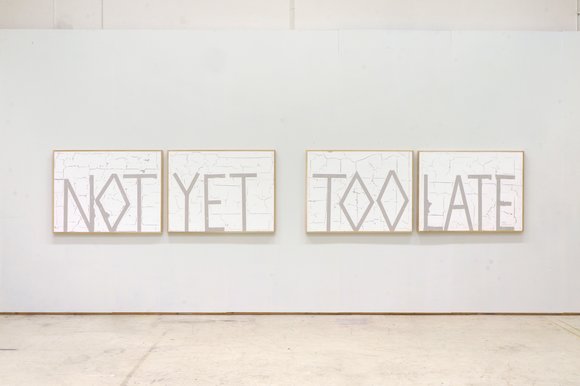 Always Already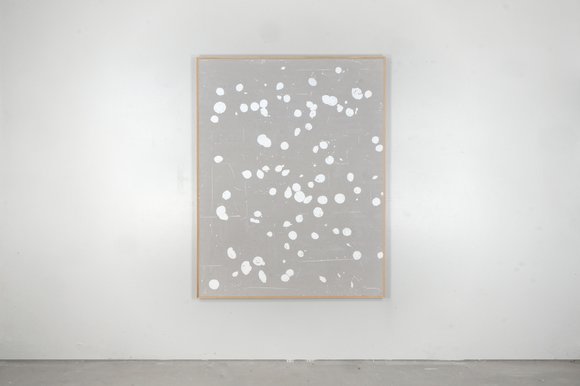 Chewing Gums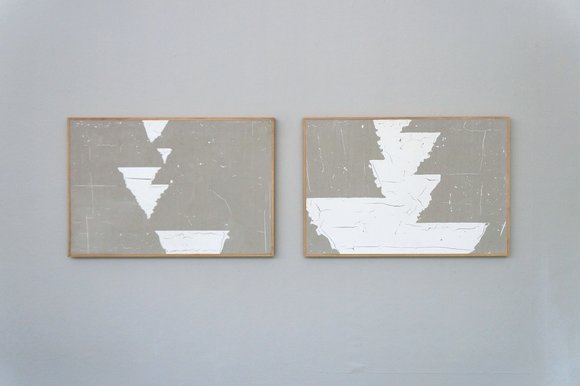 Fjord 1 og 2
Planned projects and exhibitions
2019 Det Gule Hus, Asker. Exhibition
2019 Galleri Mjøsvågen – Osterøy kunstlag. Exhibition
2019 Modum Kunstforening. Exhibition
2019 Sunnfjord Kunstlag. Exhibition
CV
Selected Biography
​​
SOLO/GROUP EXHIBITIONS and EVENTS
Surnadal Billag, Surnadal 2018, – "Entitled"
Konsthallen Trollhättan, Sweden 2018 – "Att låta det obetydliga tala", m. Erland Brand, Malin Ida Eriksson, Jenny Magnusson, Lars-Göran Nilsson
Drøbak Kunstforening, Drøbak 2018, – "Entitled"
Konsthallen Lokstallet, Strömstad, Sweden 2018 – "Att låta det obetydliga tala", m. Erland Brand, Malin Ida Eriksson, Jenny Magnusson, Lars-Göran Nilsson
Galleri Jessheim – Jessheim Kunstforening, Jessheim 2018 – "Always Already"
Gjøvik Kunstforening, Gjøvik 2018 – "Entitled"
Levanger Kunstforening, Levanger 2017 – " New Works"
No13 Contemporary, Fredrikstad 2017 – "Distal End"
Tenthaus Oslo 2017 – "Ingenmannsland"
Galleri Vanntårnet, Nesodden Kunstforening, Nesodden 2017 – "The Master Key"
Deichmanske Hovedbibliotek, Oslo. Kunstnernes åpne klimamikk 2017, arranged by CAN (Concerned Artist Norway)
Vandalerforeningen, Oslo 2016. Winter Solstice – "NOVE SED NON NOVA"
Ulstein Kunstlag, Ulsteinvik 2016 [Review, Vikebladet 11.06.16]
Cyan Salong, Oslo 2016 – "Intersect" [Interview, Foto.no]
Galleri 69, Oslo 2016 – "A Crack In Everything" [Review, Klassekampen 16.03.16]
Vandalerforeningen, Oslo 2015. Winter Solstice – "Play Hooky"
Christiansands kunstforening, Kristiansand, 2012 – "Afasi"
Galleri Henrik Gerner, Moss, 2011 – "Partners In Crime", with Ingunn Brevold and Tine Aamodt
Galleri Henrik Gerner, Moss 2008 – "Konst i det ofantliga rummet", with I. Brevold, A. Hynne, C. Nissen, T. Aamodt, L. Larsen Kjelstrup
Galleri LNM, Oslo 2007 – "Death of a Loyalist soldier"
Ski Kunstforening, Ski 2007 with K. Sager
The White Tube, Tøyen T-bane, Oslo 2006 with K. Sager
Hamar Kunstforening, Hamar 2005, with Tine Aamodt, Ingunn Brevold,
Trøndelag senter for samtidskunst, Trondheim 2004, with ACME
Rogaland Kunstnersenter, Stavanger 2004, with ACME
Konstepidemien, Göteborg, Sverige 2004, with ACME
Buskerud Kunstnersenter, Drammen 2003 – "Å Male Et Hus" with Tine Aamodt, Ingunn Brevold,
Akershus Kunstnersenter, Lillestrøm 2002, with ACME
Tromsø Kunstforening, Tromsø 2001 – "The Bonnet Syndrome" with ACME
Galleri Christian Damm, Oslo 1999 – "ACME" with T. Aamodt, C. Nissen, A. Simonsson, L-E. Svensson
Galleri Kamras, Borgholm 1998 Sverige – "Snøblind" with Björn Hegardt, Jens Nilsson, Susanna Hesselberg, Ebba Moi
​
COLLECTIVE SHOWS
Galleri LNM, Oslo 1998 – Unge Inviterte
Galleri F15, Moss 1998 – "Comma"
Trondheim Kunstnersenter, Trondheim 1998 – Trøndelagsutstillingen
Trondheim Kunstmuseum, Trondheim 1997 – Desemberutstillingen
PUBLIC COMMISSIONS
Byneset sykehjem Trondheim 2004
Høybråten skole Oslo 2006
​
REPRESENTED
Trondheim kommune 2004
GRANTS
BKV One year working grant, 2017
Exhibition support Norwegian Artcouncil, 2011
Norwegian Government Miscellaneous grant, 2009
BKH One year working grant, 2008
Vederlagsfondet 2006
Three year working grant, Norwegian Government, 2001-04
Vederlagsfondet 2000
Equipment support, Norwegian Government 1999
EDUCATION
Art Academy in Trondheim, Norway 1995-99
University of Stockholm 1993-94 Artscience
Gerlesborgsskolan Stockholm 1991-93
Lunnevads fhsk Linköping 1989-91