Wolfe, Rachel
Photography and video
Rachel Wolfe is an American artist working with the Body and Vision relationship. Her oeuvre involves still and moving images, installations, writing, drawing, painting and mixed-media, curatorial projects, and performance. A background in dance and music play an important role in her thinking and choices. Seeing the body as the primary generative force in cognition, Wolfe's meditative works nurture a reverence for beauty in service to ways of knowing deeply tied to the connection between the body and nature. Wolfe's interest in the senses themselves deepened after moving to Norway in 2015, as a way to examine and release from concepts or myths and to take up forms of intelligence society may stand to lose being given ease through machine and technology.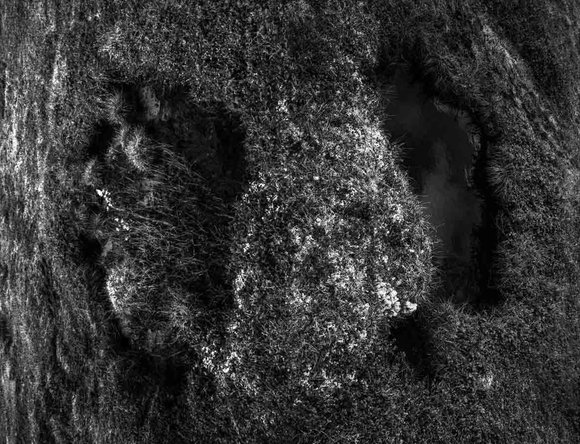 Neoplatonic, 2018, diptych, images printed on single surface, 110,27 x 90cm (43,4 x 35,4 in)

Kamára, 2018, photography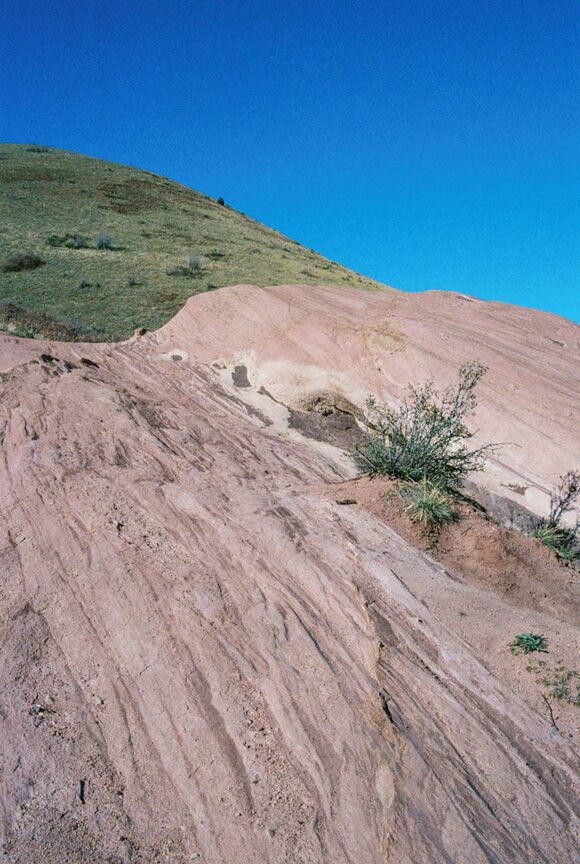 Ascension, 2017, photography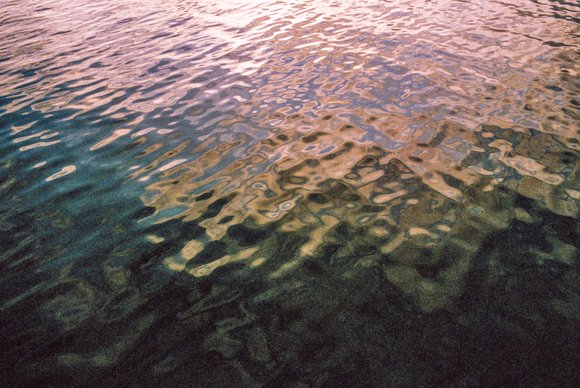 Bevegelsene, 2018, 100 x 140 cm, Epson Archival Ink, mounted on kappa.
Planned projects and exhibitions
Joining FFF members for a exhibition in Fotogalleriet.
CV
1984, Illinois.
Represented by The Print Ateliér, Montréal, Quebec, Canada
Education.
2015 Master Fine Art, Otis College of Art and Design, Los Angeles, California, United States
2006 Bachelor Art, Advertising, Illinois Institute of Art, Schaumburg, Illinois, United States
Study.
2018 Japanese Avant-Garde Art Through Butoh Dance, Online via Keio University, Japan
2016 Norsk Language, Oslo Voksenopplæring, Norway
2013 Social Psychology, Ehime University Matsuyama, Japan
2012 Darkroom & History of Photography, College of Lake Country, Grayslake, Illinois, United States
2012 Yoga Certification, 200hour, Akasha Yoga Center, Crystal Lake, Illinois, United States
2003 Interior Design, Illinois Institute of Art, Schaumburg, Illinois, United States
Awards. Residencies. Workshops.
2019 Pascale Angelot Artist Residency, Trélex, Switzerland
2018 Mushimaru Fujieda Butoh Workshop Scholarship, The National Academy for The Arts, Oslo, Norway
2017 A Global State of Pareidolia with Lindsay Seers, PRAKSIS Oslo, Rådhusgate & NOTAM, Oslo, Norway
2017 Tricia Brown Workshop with Jamie Scott: Set and Reset, The Past and the Curious, Praxisfestivalen, Dansens Hus, Oslo, Norway
2015 1st Place by the Jury, Here, There, and Everywhere: Eurasian Cities, Asia Culture Center, ACC Creation, Gwangju, South Korea
2015 Woelffer Scholarship, Otis College of Art and Design, Los Angeles, United States
2014 Academic Merit Award, Otis College of Art and Design, Los Angeles, United States
2013 Academic Scholarship, Sociology Study at Ehime University in Matsuyama, Japan
2010 Indiana Pathways Historic Photography Contest Winner, Indiana University, United States
Memberships.
2019, 2018, 2017, 2016 Forbundet Frie Fotografer
2019, 2018, 2017 LHSA
2017 NBK, Norske Billed Kunstnere, UKS, Unge Kunstneres Samfund
Artist Talks. Teaching. Work Experience.
2009-2019 Contract: Photography, writing, web & print design, events
2018 Stretching for Freelancers, Blank Space Gallery, Oslo, Norway
2017 Body Architecture, Barnas Open House, Sentralen, Oslo, Norway
2016- 2019 LensCulture.com: Art & photography portfolio reviews
2016-2017 Otis College of Art and Design: Graduate Admissions Counselor
2014 Subtle Energy & Color: Bodily Perception & Visual Stimulation, Otis Graduate Studios, Los Angeles, California, United States
2013-2015 Otis College of Art and Design: Graduate Teaching Assistant
2013 Personal & Universal: Social Media & Photography, CoPA Milwaukee, Walker Point Center for the Arts, Milwaukee, Wisconsin, United States
2012-2013 College of Lake County: Community Exhibitions Coordinator
2009-2012 Creative Circle, Momentum Worldwide, Marketing Support Inc: Copywriting
2006-2009 Alphagraphics, Freelance: Graphic Design and Print Production
Solo Exhibitions.
2018 Bevegelsene, Photography, Oslo Art and Fashion Festival, Vérité, Aker Brygge, Oslo, Norway
2018 Et Dypt Nett, lys og skulptur installasjon, Elvelangs i Fakkellys, Smelteverksted, Vulkan, Oslo, Norway
2018 Vesper Monumenter, Sculpture and video Installation, Elvelangs i Fakkellys, Frysja i Bydel Nordre Aker, Oslo, Norway
2017 Stop Bath, Curation and Installation, Oslo Fashion & Art Festival, Lekter'n, Aker Brygge, Oslo, Norway
2017 Teknovisuell Experience, Installation, Otis College of Art and Design, Los Angeles, California, United States
2015 Operations of Image architecture, Installation, Otis Studios, Los Angeles, California, United States
2015 Making Sense, Installation, Bolsky Gallery, Los Angeles, California, United States
2010 Not Even But Almost, Photography, The Old Town School of Folk Music, Chicago, Illinois, United States
Group Exhibitions.
2019 Photographs from Surreal Landscapes, Oslo Open, Fotogalleriet, Oslo, Norway
2019 Solfége Souche, Palazzo Michiel, Strada Nova, 4391, 30121 Campo Santi Apostoli, Venezia, Italy
2018 Photographs from Surreal Landscapes, Tid (time) CYAN 20års Jubiliem, CYAN Studio, Oslo, Norway
2018 Paintings from Flat Bottom Boat Project, Finnskogutstillingen, Grue Finnskog, Norway
2018 Black and white darkroom wave photograph, Benefit Auction, Rockford University, Rockford, Illinois, United States
2017 Paintings and photo archive exhibition, Jul Pop-Up Shop, Majorusten, Oslo, Norway
2017 Ex Nihilo, La Macina Di San Cresci, Greve in Chianti, Florence, Italy
2017 Limerence, paintings and performance, Olaf Reyes Plass 2, Grünerløkka, Oslo, Norway
2017 9Worlds of Image and Light, Elvelangs i Fakkellys, Smelteverksted, Vulkan, Oslo, Norway
2017 PraksisOslo Kulturnatt residency show, Rådhusgata 19 i Sentrum, Oslo, Norway
2016 30seconds of Lake Michigan, Now Trending at Palos Verdes Art Center, Palos Verdes, California, United States
2016 Omniscient, Here, There, and Everywhere: Eurasian Cities, Asia Culture Center, ACC Creation, in Gwangju, South Korea
2015 On the roof, Bolsky Gallery, Los Angeles, California, United States
2014 Variations of a Whole, Bolsky Gallery, Los Angeles, California, United States
2014 PhotoLA, LA Mart, Los Angeles, California, United States
2013 DC Fotoweek, Washington DC, United States
2013 Robert T. Wright Gallery, College of Lake County, Grayslake, Illinois, United States
2012 2Rules Gallery, Atlanta, Georgia, United States
2012 My Own Wilderness, Exhibition & Publication organized by Christopher Paquette
2011 Not even but almost, Defibrillator Performance Art Gallery, Chicago, Illinois, United States
2011 Not even but almost, Photography screening- digital projection of images, Bristol, UK
2011 Life Support Japan, Wall-Space Gallery, California, United States
2011 Contemporary Portraits by women photographers, Northern Trust Bank, Chicago, Illinois, United States
2010 90,000 Miles on I-90 book included in CCNY Exhibition, New York, New York, United States
2010 Slideluck Potshow IV, temporary exhibition space, Chicago, Illinois, United States
2010 Illustrated drawing, Johalla Projects Gallery, 50 Alderman/50 Artists, Chicago, Illinois, United States
2010 Photographs from Jamaica, LiveBooks Impact Exhibition, online
2009 Slideluck Potshow III, temporary exhibition space, Chicago, Illinois, United States
2009 Docks photograph, CreateHere Gallery, Chatanooga, Tennessee, United States
2008 Contemporary photographs of Chicago, Wicker Park Bucktown Chamber of Commerce, Chicago, Illinois, United States
2000 Depths of Imagination, Mixed-Media, Rockford Art Museum, Rockford, Illinois, United States
1999 The Field's Project, land design and field sculpture, viewable by air, Oregon, Illinois, United States
Publications.
2014 Book Bound by Water; Spread
2012 Book Espla
2010 Book 90,000 miles on I-90
Press.
Fletta Magazine, LHSA Member Spotlight, King Goya Travel Magazine, Art Muzeo Magazine Issue 3, Barbed Magazine Issue 5, Art Photo Index, Water Poetry Prose; Humble Arts Foundation, Lenscratch:Bound By Water, Majestic Disorder Magazine, Cover VIA Publication 02 Issue, A New Nothing, Stuart Pilkington: The Swap I , II, III / Book Film Painting; 10-Q Interview, Hungry Ghost Collective, E-PhotoReview, Fly Over Art, Humble Arts Foundation, Lenscratch: Backyard, Mother's Day, La Pura Vida feature 90000 Miles on I-90, Sweet Station, Fraction Magazine; Fine Line Magazine; Urbanautica; Lost At E Minor, Actual Colors May Vary, Feature II, Chicago Magazine, New Landscape Photography, Landscape Stories 1, 2, 3;, Beautiful/Decay Magazine 1, 2, F-Stop Magazine Issue #40, #35, #45; BlackFlash Magazine, 1000 Words
Email: atelierwolfe.media@gmail.com
Instagram @atelierwolfe | Facebook @atelierwolfe | Ello @atelierwolfe