Dahl, Camilla
Mixed
As an artist and a social scientist my intention is to contribute to the discussion on important contemporary topics such as as humanism, human rights and democracy. I believe that there is a big potential for better knowledge and political awareness both for artists and audience. I do this by combining art, crossdiciplinary academic reflection and by involving the art audience in discussions and workshops.
Visually I experiment with different kinds of techniques and media.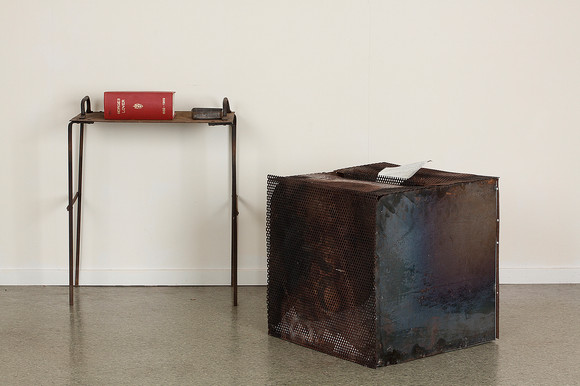 Camilla Dahl, Human rights container, 2018, installation view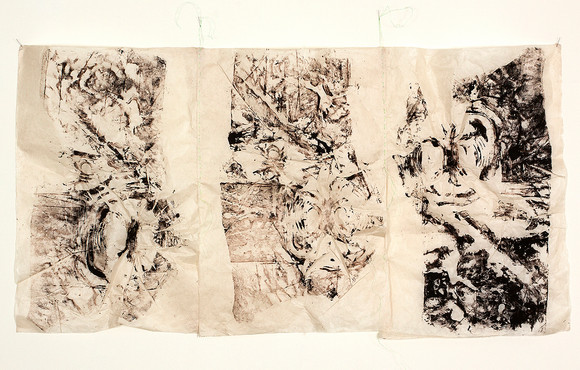 Camilla Dahl, Lesvos threads, print on paper, threads 2018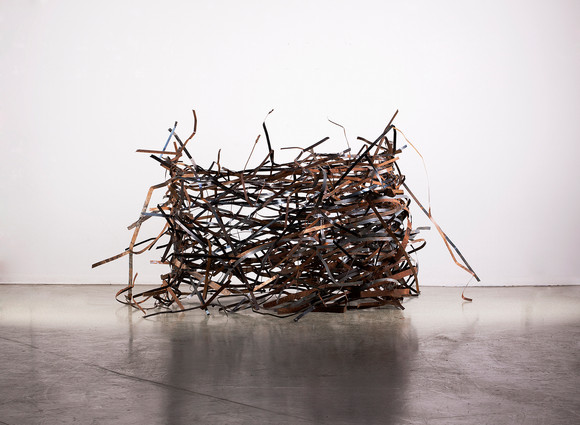 Camilla Dahl, Iron Curtain, Metal, 150x150x120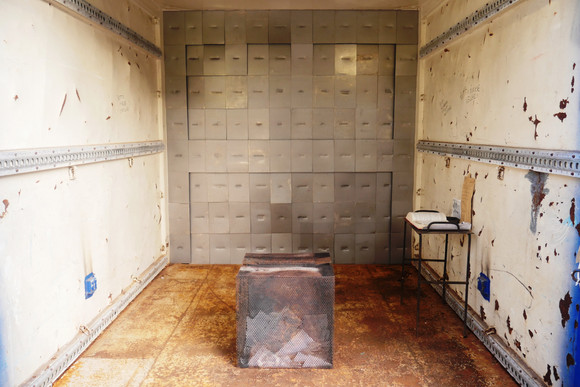 Camilla Dahl, Human rights container, 2018, installation Drammen Museum Kunst Rett Vest
Planned projects and exhibitions
I`m currently working on my project # Lesvos threads
A project concerning the global refugee crisis based on my fieldwork in Lesvos, Greece, June 2018. I´m interested in how I as an artist can communicate about political issues and trauma.
CV
CV
Education:
2018- as of now: Masterstudies Art in Society, Oslo Met University
2018: Mastertopic Artbased Ethnography, University of Agder, faculty of Art. Fieldwork
Lesvos Greece June 2018.
Oslo National Academy of the arts:
2015: Lectures in modern art theory
2013-2014: Part time study Arthistory (Åsmund Thorkildsen)
Nydalen artschool
2012-15: Visual arts education
2008:Course in Painting av drawing
2014: Course in sculpture and welding (artist Hanne Nystrøm)
2006: Vika art school, course in painting and drawings
1991: Oslo art school, Course in Oil painting
University of Oslo
1987- 1995:
Adv. Master political science, studies in democracy and human rights, comparative political analyses.
Spanish, language and antrophology studies
Work exp.
2014 –t.d: Selfemployed artist
2013- t-d: Norwegian welfare administration Projectleader, business architect
2009-2013: Ministry of modernization and IT: Senioradviser
2009 2009: Ministry of Local government: Senioradviser elections
200-2008: Norwegian welfare administration, Projectleader senioradviser
Exhibitions
2018: October; Site Lesvos, Group exhb. theaterbuilding Kristiandsand
2018: October: Kunst Rett vest, groupexhb. Installation in container
2018: October: Bærum municipality house, group exhb.
2018: Feb: Separate exhb. book launch Sagene kunstsmie, Oslo
2017: Oslo Academy of fine arts, Galleri Seilduken, group exhb.
2017: Harding Art, group exhb.
2016: Oslo Academy of fine arts, Galleri Seilduken, group exhb.
2016: Galleri S9, Oslo, group exhb.
2015, 2016, 2017: Oslo Open, Group exhb. Sagene Kunstsmie
2015: Albin Art, separate exhb.
Funding/project funding
2018: Kunst Rett Vest grant for developing container project
2017: Support from Fritt Ord for the book project "Kunsten å flykte"
2017: Support from Art Council Norway for the book project "Kunsten å flykte"
Juryied by:
Kunst Rett Vest 2018
Oslo Open 2016, 2017, 2018
Other:
2018: Lecture about book project, Faculty of Art, University of Agder april
2018: Book "Art of fleeing", curriculum of bachelor topic, Faculty of Art, University of Agder
2018: Book presentation and discussion "Art of fleeing" at Human documentary filmfestival Oslo, Deichmanske Library Oslo.
2016, 2017, 2018: Calendar bridge, Outdoor calendar project on childrens rights Oslo
2016: Workshop Project PAX with students at Ila elementary school, Oslo
Extra curricular activity: Boardmember Refugees Welcome to Oslo from august 2018