KARNEVALET, feiring og protest
Cross Disciplinary
KARNEVALET – CELEBRATION AND PROTEST is a participatory, creative and political platform, exhibiting art from the carnival parade 3. March, and organizing gatherings, performances, concerts, debates and creative workshops. The project is a collaboration between artists, school classes, activists, immigrant organizations and all who want to join.
Everyone is invited to join the continuous carnival in which we play, learn and laugh at power and truth. We explore art as a strategy of resistance to protest against current totalitarian, discriminatory and racist movements. We practice creativity as a value and political force, and investigate how the carnival's upside-down perspective on society can activate new forms of societal participation, thus giving voice to the voiceless.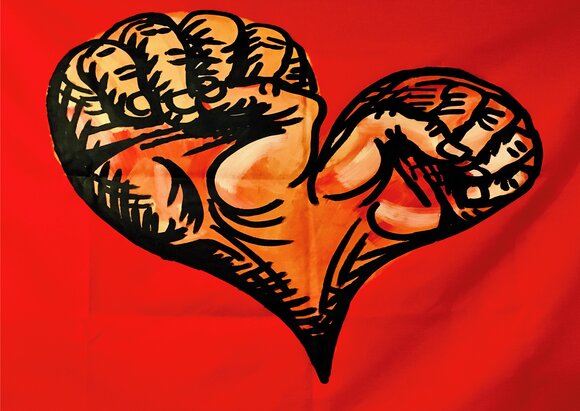 Karnevalet - feiring og protest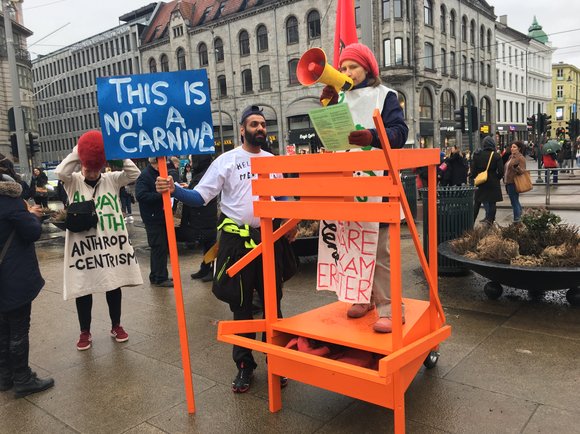 Rolling Classroom of Love and Resistance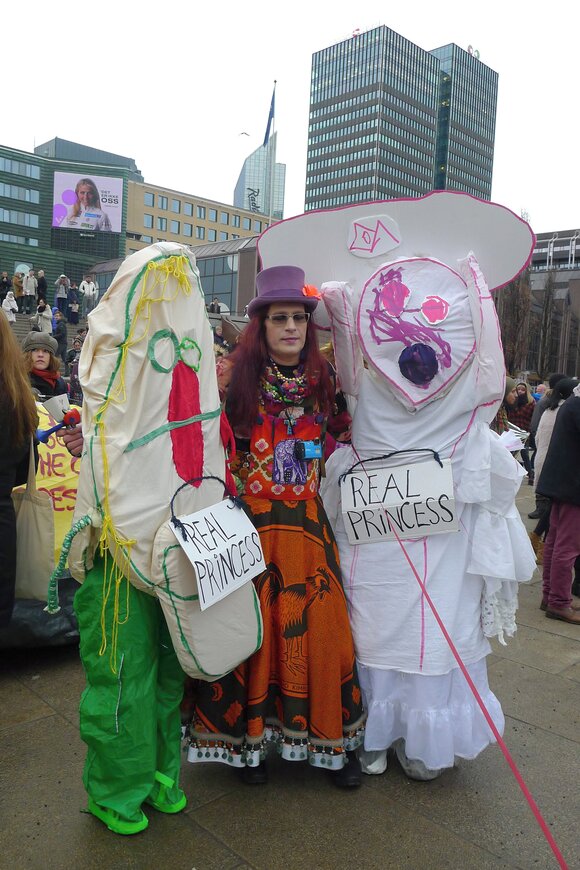 "Real Princesses" Linn Haldrup Lorentzen, Sven Nilsen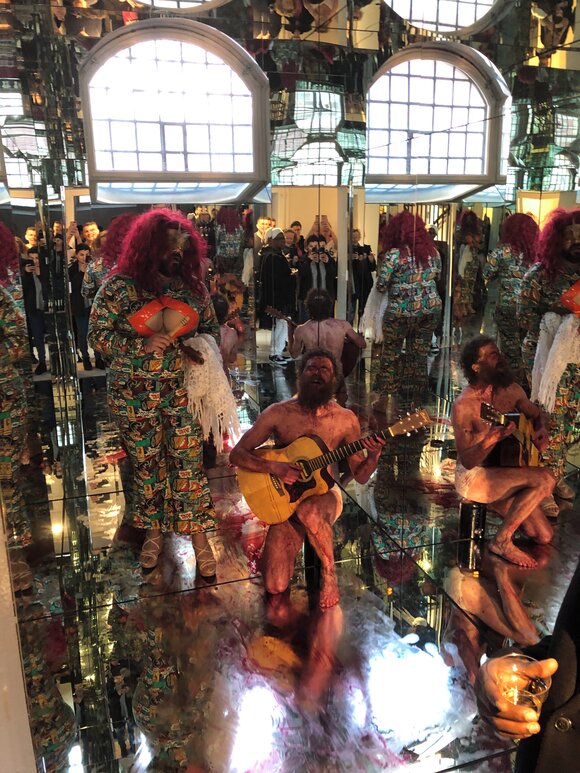 Performance by Brian Laroche
Planned projects and exhibitions
Intercultural Museum, 4. April – 29. September 2019, "KARNEVALET – celebration and protest".
Participating artists:
Ásmundur Ásmundsson
, Katarina Barbosa Blad
, Mona Bentzen
, Christian Blandhoel, Gidsken Braadlie, Jennie Bringaker
, Malin Bülow
, Astrid Helene Støren
, Mattias Cantzler
, Det Elektriske Korps (Øyvind Mellbye & Einar Goksøyr Åsen)
, Heidi Egjar
, Anders Eiebakke
, UngMetro Fredagsklubben
, Joana Gelazyte & Tim Kliukoit
, Thierry Geoffroy
, Rodrigo Ghattas, Gluklya / Natalia Pershina-Jakimanskaya, Guerrilla Plastic Movement (Pippip Ferner, Toril Rygh, Gry-Hege Johansen, Christine Istad, Vibeke Vigeland, Hanne Ekern, Hilde Kjepso, Kari Gjæver Pedersen)
, Anita Hillestad
, HOTBOX (Morten Minothi & Kenneth Langås)
, Stine Marie Jacobsen
, Vladan Jeremic & Rena Rädle
, Jørgen
 Han Pene, Kirsty Kross
, Maja Lagerdahl
, Brian Laroche & Hani Assaf
, Dirkjan van der Linde
, Linn Haldrup Lorenzen
, Macabaret (Kristin Hovland)
, Elisabeth Medbøe & Marthe Sveen Edvardsen
, Victor Mutelekesha
, Nabolagshager
, Nesodden Land of the Free (Anita Hillestad, Maria Kartveit , Christina Christensen, Else Krogh Hansen)
, Oslo Living Lab
, Andreas Hald Oxenvad, The Rolling Classroom (Rena Raedle & Vladan Jeremic with Shahzad Ah, Katharina Barbosa Blad, Ileana Alvarez Reyes and Lina Alvarez Reyes, Rachel Dagnall, Camilla Dahl, Amanda Fayant, Joana Gelažytė and Tim Kliukoit, Anita Hillestad, Eshraq Jah, Lisa Pacini, Madeleine Park), Birgitte Sigmundstad
, Marit Silsand
, Kamilla Skrinde
, TENTHAUS & Hersleb Skole (Helen Eriksen, Ebba Moi & Stefan Schröder)
, TheLab (Kim Elin Olsen & Niamh Williamson)
, Helene Torp
 & Ken Zen, Jessie Jack Ullevålseter, Dariusz Wojdyga & Jes Dombernowsky
, Osama Zatar.
CV
The exhibition project at the Intercultural Museum is curated by visual artists Camilla Dahl, Merete Steiro Mortensen, Lisa Pacini and researcher Venke Aure.
The group has a background in visual arts, research and activism.