Andersen, Morten
photography/photobooks
Since 1999, when I published my first book Fast City, the artist and photo book have been my main way of presenting my work. Since then I have made and published 22 books, most of them selfpublished. Besides being a piece of art in itself the book is a democratic, accessible and intimate object where the sum of the single images and the editing creates a larger whole that, like in a novel or a film, makes a story that can take you to a new place and bring you new experiences. Common for all my work and the motivation for photographing come from a curiosity and a desire to explore and investigate places and environments, either it is Oslo, Norwegian forests, my neighborhood, Oslos underground rock scene or international cities.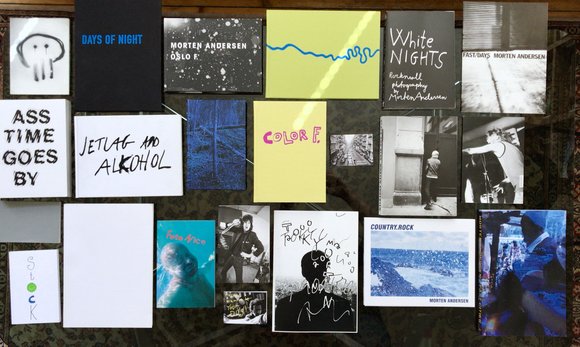 books 1999-2018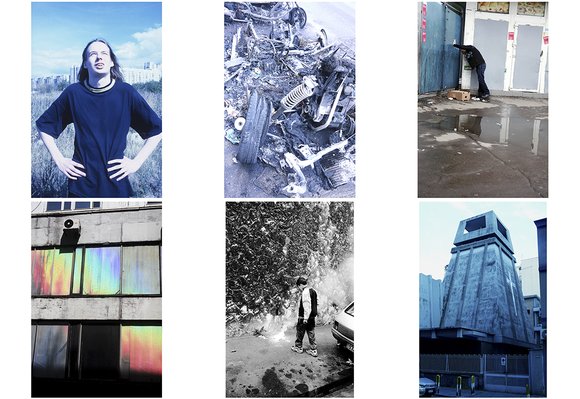 uc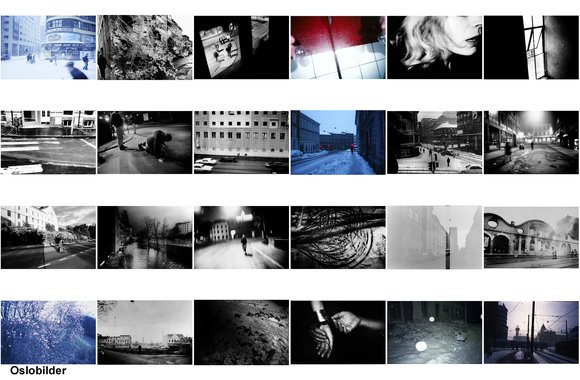 oslo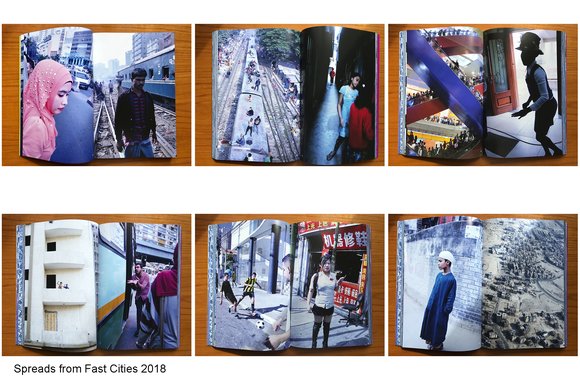 fast Cities
Planned projects and exhibitions
plans for 2019:
Publishing a new edition of my first book Fast City and exhibitions of Fast City at Nordic Light Festival, Kristiansund and Inbetween Gallery, Paris.
Exhibition and book release of Operation Doomsday at Ullensaker Kunstforening.
Exhibition Fast Cities in Zoeme Editions, Marseille
CV
SOLOSHOWS (selected)
Zoeme, Marseille, 2019 (october)
In)(between Gallery, Paris, 2019 (september)
Ullensaker Kunstforening, Jessheim, 2019 (november)
Nordic Light Festival, Kristiansund 2019
Shoot gallery, Oslo, 2017
In)(between gallery, Paris, 2016
Fotohof, Salzburg, Austria, 2016
Shoot Gallery, Oslo 2015
Galleri MAP, Oslo, 2014
Centrum For Fotografi, Stockholm, Sweden 2014
Lauba Contemporary Art Center, Zagreb, Croatia 2012
Hold Up Gallery, Paris, Frankrike 2011
Fotodepartament, St. Petersburg, Russia 2011
Podium, Oslo 2011
Porsgrunn Kunstforening 2010
Galleri MAP, Oslo 2008
Centro Portugues de Fotografia, Porto, Portugal 2007/2008
Westwerk, Hamburg 2007
Hole Art Center,(med Elin Drougge)Hole, Buskerud 2007
St Paul st. gallery, Auckland, New Zealand 2006
Akershus Kunstnersenter, Lillestrøm, 2006
Galleri Arena, Oslo 2005
Buro Empty, Amsterdam, Nederland 2005
Gallery Antonio Ferrara, Wien, Østerrike 2004
Galeria Antonio Ferrara, Reggio Emilia, Italia 2003
Galleri Blunk, Trondheim 2002
Arendal Kunstforening, Arendal 2002
Kunstnersentret i Oppland, Lillehammer 2002
Westwerk, Hamburg, Tyskland 2001
Ileana Tounta Gallery, Athen, Hellas 2000
Musee Pierre Noel, St. Die des Vosges, Frankrike 2000
Museum of Nonconformist Art, St. Petersburg, Russland 2000
Atelier De Visu, Marseille, Frankrike 2000
Mira, Stockholm, Sverige 1998
Galerie La Bas, Marseille, Frankrike 1996
Galleri Røiri, Bergen 1993
Fotogalleriet, Oslo 1992
GROUPSHOWS (selected)
Bokkunst, Bomullsfabrikken, Arendal, 2016
Record vol. 20, In)(between, Paris 2016
Fotoleggendo, Roma, Italy, 2013
Self Publish Be Happy, Photographers Gallery, London 2010
East west fusion, Hole Art Center, Hole, Buskerud 2009
Nature Morte-Still Life, Projekt Fabrika, Moskva 2009
Bookdummies, International Center of Photography, New York 2008
Hovedutstiller Fotografiets Dag, Preus Museum, Horten 2008
Cohen Amador Gallery, New York 2008
Norsk Skogmuseum, Elverum 2008
"20", Akershus Kunstnersenter, Lillestrøm 2006
Bokaktig, Fotogalleriet, Oslo 2006
18 at 27, Galleri 27, Oslo 2005
Marks of Honour, FOAM/Van Zoetendall gallery, Amsterdam 2005
Galleri JMS med Unn Fahlstrøm og Anders Tomren. Oslo 2005
Another Photographic Approach part 1, Buro Empty, Amsterdam 2004
Absolut Empty, Buro Empty, Amsterdam, Holland 2003
Flyktige Fortellinger, Museet for samtidskunst, Oslo(bok) 2003
Mythos St. Pauli, Museum fur Kunst und Gewerbe, Hamburg, Tyskland, (kat.) 2002
Internationale Fototage Herten, Tyskland, (kat.) 2001
Hereford Photography Festival, Hereford, England, (kat.) 2001
Argos Contemporary Art Event, Vevey, Sveits, (kat.) 2000
Wonderland, Noorderlicht, Groningen, Holland, (kat.) 1999
Festival Voies Off, Arles, Frankrike 1997/98/2003
En ny generasjon fotografer, Fotogalleriet, Oslo 1989
ANNUALSHOWS
Fotografisk Vårutstilling, Fotogalleriet, Oslo 1988/95/98/2001/2014
Statens Høstutstilling, Kunstnernes Hus, Oslo 1993/98/2003
EDUCATION
International Center of Photography (ICP), New York, USA 1990-91
Fotolinja, Strømmen Yrkesskole 1984-85
GRANTS
Oslo City Artist Prize, 2018
Publication support, Norske Fagfotografers Fond, 2018
Publication support, Fritt Ord, 2018
International support, OCA, 2016
Projectsupport, Fritt Ord, 2015
Projectsupport, NBK, 2014
International support, OCA, 2014
Publication support, Norsk kulturråd 2013
Publication support, Fritt Ord, 2013
Publication support, NoFoFo 2013
International support, OCA 2012
Kunststipend fra Oslo Kommune 2011
Statens Garantiinntekt for kunstnere 2011
Publikasjonsstøtte, NOFOFO 2010
1-årig arbeidsstipend, FFF 2010
Utstillingsstipend, Norsk Kulturråd 2009
Publikasjonsstøtte, Norsk Kulturråd 2009
Fegerstens stiftelse 2008
Ingrid Langaards Legat 2008
International support, OCA 2007
3-årig arbeidsstipend, FFF 2007
Utstillingsstøtte, Norske Fagfotografers Fond 2007
Uts.støtte Norsk Fotografisk Fond 2006
Oslo bys kulturstipend 2005
2-årig stipend fra Billedkunstnernes Vederlagsfond 2005
International Support, OCA 2005
Publikasjonsstøtte, Norsk Kulturråd 2004
Studiestipend, DAAD, Berlin 2003
Publikasjonsstøtte, Norsk Kulturråd 2002
3-årig arbeidsstipend, NBK 2002
Prosjektstøtte, Norsk Fotografisk Fond 2001
1-årig arbeidsstipend for yngre kunstnere, FFF 2001
Reise/arb. stipend, Scandinavian-Japan Sasakawa Foundation 1999
Prosjektstøtte, NBK 1999
Debutantstøtte 1992
ARTISTS BOOKS
Fast Cities, Journal, Stockholm, 2018
Country.Rock, Teknisk Industri, Oslo, 2017
Tokyo 20002002, Shadowlab/inbetween, Oslo/Paris, 2016
Now I wanna be your dog, Media Immediat, Marseille, 2015
Girls just wanna have fun, Hit Me, Oslo 2014
Foto Nice, Oslo, 2014
Stock, Stockholm, 2014
Untitled.Cities, Oslo, 2013
16 Bilder, 1%of ONE Verlag, Hamburg 2012
Flying, ParkArt, Bodø 2012
Black and Blue, Oslo 2011
M in M, Media Immediat, Marseille 2011
Color F, Oslo 2010
Blå skog/Blue Forest, Oslo 2009
Jetlag and Alcohol, Oslo 2009
Ass time goes by, Oslo 2008
Fast/Days, Porto, Portugal 2007
White Nights, Hit Me!,Oslo 2006
Leira, Hit Me! Oslo, 2006
Oslo F. Hit Me! Oslo 2005
Vortex m/Antonie D'Agata, Atlantica, Paris 2003
Days of Night, Museet for Samtidskunst, Oslo 2003
Fast City, Hit Me!, Oslo1999
PUBLIC COLLECTIONS
Museum fur Kunst und Gewerbe, Hamburg, Preus Museum, Norsk Museum for Fotografi, Horten
New York Public Library, New York, Centro Portugues de Fotografia, Porto, Portugal