Iden, Espen
Photography/painting/books/conceptual
As an artist, curator and educator, I want to create settings, work and thoughts that focus on the community we are all apart of, the responsibility the individual has towards others, and the inspiration to be one's self. Discussions I want to reside in are about modernism as emotional distance towards others, technology, the singular life in relation to the proletariat, and subjective perception of reality. In my visual work I use images of personal experiences to relate to the viewer, while in my conceptual work I want to develop social experiences, make inventions, show other artist's talents and challenge conventions.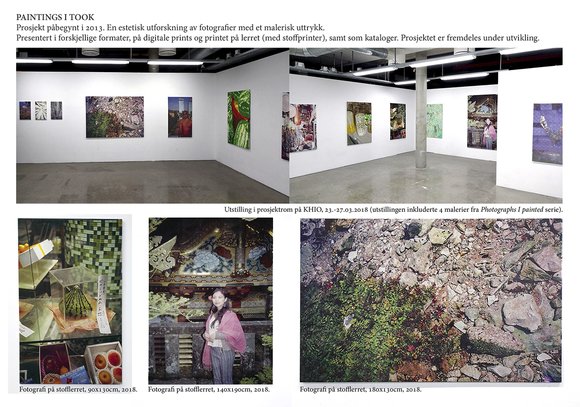 Paintings I took - prosjekt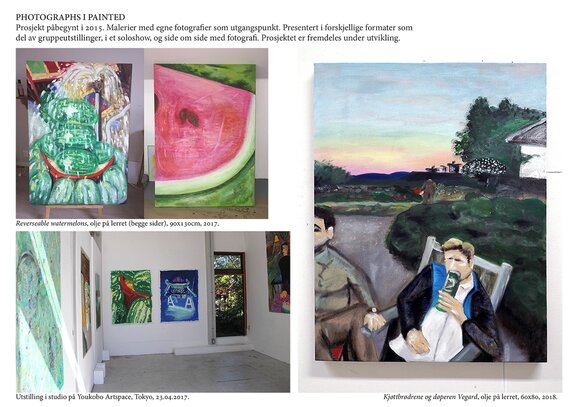 Photographs I painted - prosjekt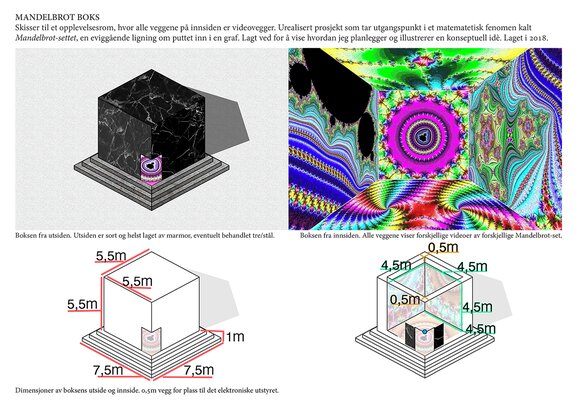 Mandelbrotboks - skisse til prosjekt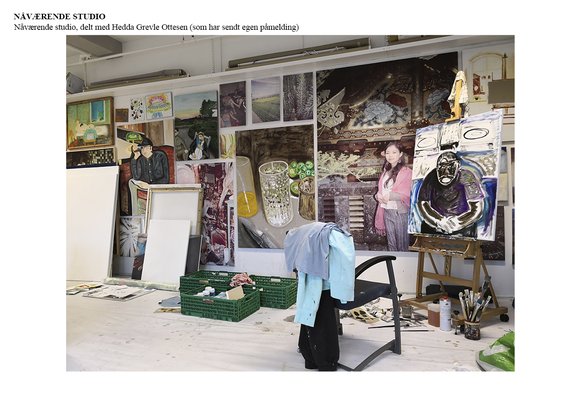 Nåværende studio
Planned projects and exhibitions
January 2019 – Skylight gallery at Kunstakademiet: "Dj Screws Mausoleum + book launch"
May 2019 – MA2019 exhibition
CV
EDUCATION
2017-2019 Oslo National Academy of the Arts, MFA
2015-2016 Bergen Academy of Art and Design, PGCE
2009-2012 Bergen Academy of Art and Design, BFA
2008-2009 Oslo Fotokunstskole
SOLO-, DUO- OG GROUPEXHIBITIONS
2019 Dj Screws Mausoleum + book launch, Skylight, Oslo
2018 Monthly Exam Show Six, Akademirommet, Oslo
2018 The oldest dream I remember was at a launch site, KHIO, Oslo
2018 Monthly Exam Show Fire #4, Seilduken 2, Oslo
2018 Springexhibition at Ekely, Oslo
2018 Paintings I took, P0, KHIO, Oslo
2018 59 54'41'N 10 45'28''E, Akademirommet, Oslo
2017 Monthly Exam Show #1, Lyssky, Oslo
2017 Hildring, Kakalulu, Tokyo, Japan
2017 Photographs I painted, Youkobo Art Space, Tokyo, Japan
2017 Paintings I took, Youkobo Art Space, Tokyo, Japan
2017 After School Special, Landmark, Bergen
2016 Aliens, ancient history and incense, Allmuen, Bergen
2016 I'll call you, even if I don't, Felt, Bergen
2016 Launch of Kunstforum #1/2016, Lynx, Oslo
2016 Presentation of photographic work, Recycl Art, Brussels, Belgium
2015 Prøverommet, Bergen Public Library, Bergen
2015 Opening exhibition at Kvit, Copenhagen, Denmark
2015 1+1=11, Agder Kunstsenter, Kristiansand
2015 Overgrodd, Punkt, Oslo
2014 Periferien, Kok, Bergen
2014 Garden of Iden, Barfot, Bergen
2013 Paintings I took, Kosmo, Bergen
2013 Et katteliv, Kosmo, Bergen
2012 En ydmyk introduksjon til Thoth, Galleri Fisk, Bergen
2010 Berserk, Galleri Storck, Oslo
PROJECTS
2017 Artist-in-residency på Youkobo Art Space, Tokyo, Japan
2013- Art concept named Periferien in Bergen. Now a working grant for artists.
2015-2017 Co-founder and curator at Felt gallery in Bergen. In the 21 months I was part of Felt, we hosted 41 exhibitions and events. Felt ended in 2017.