Bredfeldt, Simone
Video performance, installation
My work encompasses nostalgia, loss and identity. I create performances that I videotape and are shown as videos or video installations.
My artistic interest revolves around what happens to people on a personal level in this globalized world; the relation between people and the matter that surrounds them; how you affect your surroundings and how these affect you.
As an artist I can not ignore what have been my life experiences. I have lived in different countries and am therefor a Third Culture Kid/Global Nomad. This has been essential for my artistic work.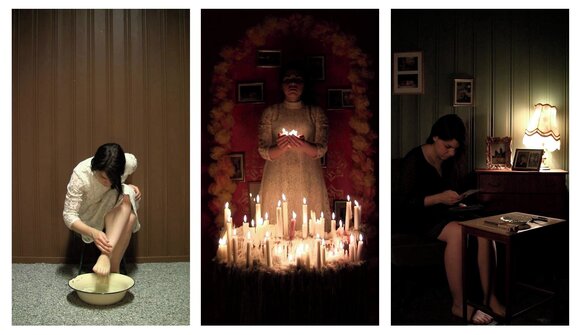 Simone Bredfeldt, altares, video performance and installation, 2014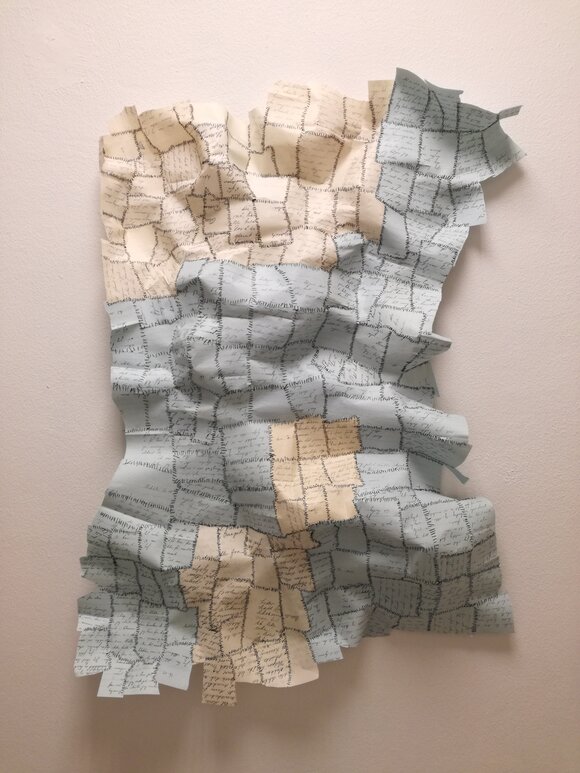 Simone Bredfeldt, letters to..., installasjon, 2018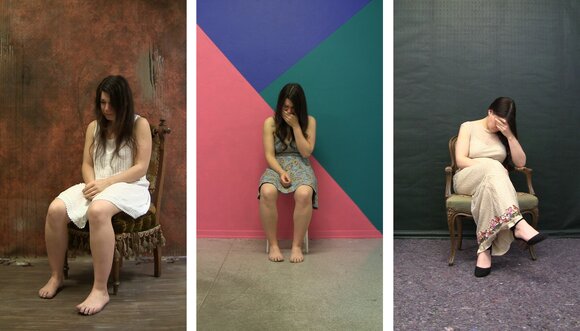 Simone Bredfeldt, human emotions, video performance, 2016 - ongoing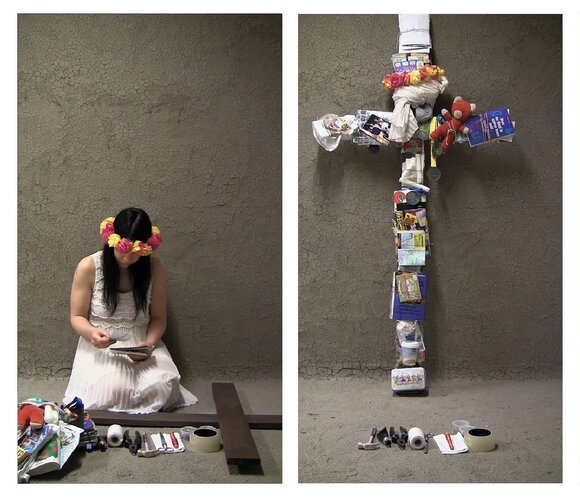 Simone Bredfeldt, the crucifixion of my identity, Video performance and installation, 2016
Planned projects and exhibitions
October 2019 Solo exhibition, Sniki Art Galleri, Nøtterøy, Norway
CV
Education:
2005 – 2009 Bachelor degree in visual arts, university Finis Terrae; Santiago, Chile
Specialisation in painting and photography.
Relevant experience:
2017 Group exhibition, Olso Prosjektrom, Oslo, Norway
2017 Solo exhibition, Olso Prosjektrom, Oslo, Norway
2016 Group exhibition, Olso Prosjektrom, Oslo, Norway
2016 Participation in Oslo Open with curator visit, Oslo, Norway
2015 Solo exhibition, Oslo Prosjektrom, Oslo, Norway
2015 Participation in Oslo Open with curator visit, Oslo, Norway
2014 Solo exhibition, Gallery En Blanco, Santiago, Chile
2009 Group exhibition, university Finis Terrae, Santiago, Chile
Publications:
2018 Magasinet KUNST, Kroppen som kart (interviewed by Lillian Reif)