Bøe, Nils Olav
photo / video/ sound / installation
Until 1996, Bøe works with room installations consisting of
sound, sculpture and video projections.
From 1996 he began to use camera, as a new tool, which changed the format and production, but where the main mood of the works are kept.
He builds up small scale miniature landscapes/scenes in his studio,
which he illuminate and photographed.
Some of the motifs are manuscript to video/audio installations.
Bøe has held numerous exhibitions including Berlin, New York,
Rio de Janeiro, London, Houston, Reykjavik, Stockholm.
In 2013 he participated in the exhibition "international discoveries",
Photo Biennial Houston, USA.
2015/16, Norwegian Sculpture biennial, Vigeland Museum.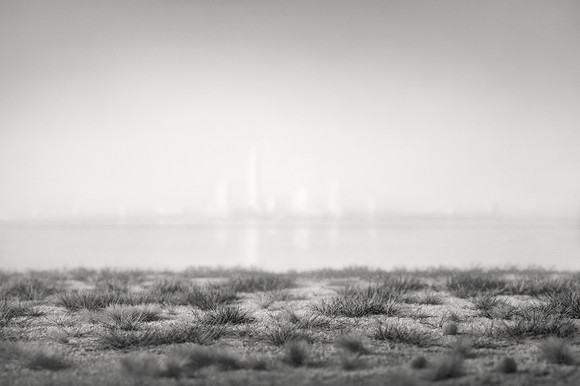 Nils Olav Bøe, "Constructed Sites" 2017, 112x162 cm.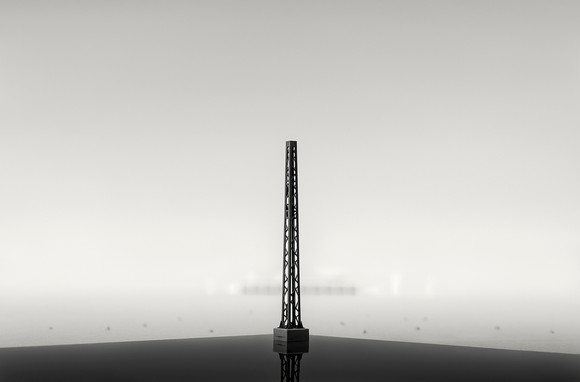 Nils Olav Bøe. "Constructed Sites "2014. 112x162 cm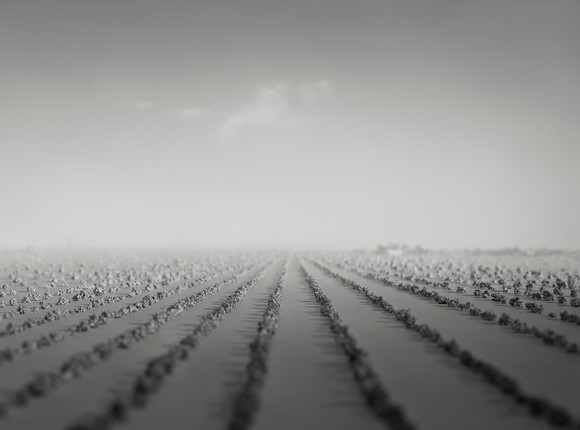 Nils Olav Bøe. "Constructed sites" 2017. 112x162 cm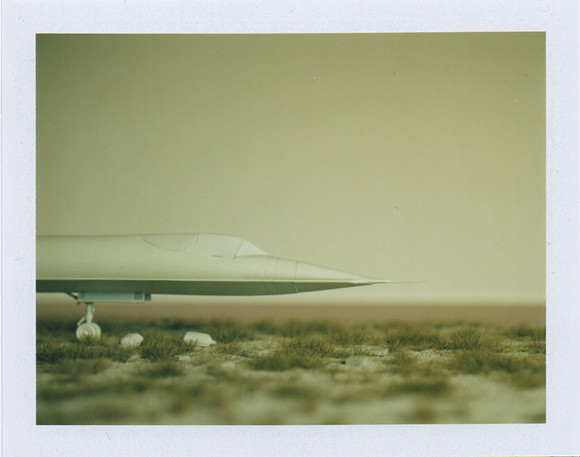 Nils Olav Bøe. Polaroid series 2018. 8,5x10,8 cm
Planned projects and exhibitions
Solo exhibition Shoot Gallery, Oslo 23 august 2018
CV
Education (selection)
The National Academy of Fine Art, Oslo 1983-85
The National Academy of Fine Art, Bergen 1981-83
Solo Exhibitions (Selection)
Galleri Semmingsen, Oslo 2015
Reykjavik Museum of Photography. Iceland 2013
Galerie Alte Schule, Berlin 2010
Red Door Gallery. Zurich Switzerland 2008
Field Gallery, Berlin. Germany. 2007/2008
Galleri Brandstrup, Oslo 2007
Anders Svor Museum, Horningdal, Norway 2006
Laznia Center of Contemporary Art, Gdansk, Poland, 2006
Galerie Blickensdorff, Berlin 2005
Vigeland museum, Oslo 2004-05
Galleri Brandstrup, Oslo 2004
Galleri Brandstrup, Oslo 2002
Galleri Olle Olson huset, Stockholm 2000
Kunstnerforbundet, Oslo 1999
Haugar Vestfold artmuseum, Tønsberg 1998
Gulp Gallery, Reykjavik 1997
Østfold Art Center, Fredrikstad 1996
The Exhibitionroom USF, Bergen 1995
Galleri-K, Oslo 1993
Wang Kunsthandel, Oslo 1989
Norwegian Technical Museum, Oslo 1988/89
Henie-Onstad Art Center, Oslo 1986
Group Exhibitions (Selection)
No.sphere, New York 2014
"International Discoveries IV", FotoFest Gallery, Houston Texas. 2013
Pie Factory Gallery Margate, "Nostalgia", United Kingdom 2013
Cass Gallery, "The Northern Lights". London 2013.
Gallery .NO New Your 2012
2010 Seljord Art Association, Telemark, Norway
Marziart International Galerie, Hamburg 2010
Field Gallery, Berlin. Germany 2007
Art league, Houston, USA
St.Petersburg, Central exhibition Hall, Russia 2006
Arkhangelsk Museum of Art, Russia 2006
Novosibirsk Art Museum, Russia 2006
Galerie Schloss Mondsee, salzburg, Austria 2005
B4 – Video, art Center, Berlin, 2005
Galleri Asbæk, Copenhagen, Denmark 2004
Museu Arte Moderna, Rio de Janeiro, Brasil 2003
Husesyn, Touring the House, Uppsala Kunstmuseum, Sweden 2002
Modellmakarane, kunstnernes Hus, Oslo 2000
Fellessentralen, Kunstnernes Hus, Oslo 1998
Brudd, Bergen Society of Fine Art 1996
Asosiation of Norwegian Skulptures 50th anniversary exhibition, Henie-Onstad Art Center, Oslo 1996
Steen & Strøm / Art in a warehouse (w. Sven Påhlson), Oslo 1995
Nettopp ankommet, The National Museum of Contemporary art, Oslo 1991
U.K.S. Gallery (w. Yngve Næsheim), Oslo1991
The Baltic Stats Art Triennial, Vilnius 1990
Aurora, Scandinavian Biennial, Sveaborg, Finland 1991. Kulturhuset Stockholm 1992
Galleri F-15, Moss 1986
Galleri Rotor, Gøteborg 1995
Purchased by Public institutions
Gothenburg Museum of Art, Gothenburg 2015
Sogn og fjordane Art-museum 2006, Førde, Norway
Statoil. Stavanger 2003
The national museum of contemporary art 2002
Norwegian Bank, Oslo 2002
The Norwegian Board of Culture 1986
In addition to national and international art collectors.
Public art
St. Olavs Hospital, Trondheim 2013
Gjøvik, Workingmonument 2011
Ocarsborg Fort, Norway. 2010
Elvebakken High school, Oslo 2004-05
Norsk Hydro 2003
Hotell Refsnes Gods, Moss 2003
Huseby Kompetansesenter for svaksynte og blinde, Oslo 2000
Nye Rikshospitalet, Oslo 1999
Grant (Selections)
Government work Grant fore Artist. ( guarantee income until 67 year of age).
Member of the Norwegian National Jury, 1991-1992, 2012 – 2013
Received grants: Visual Arts' search Hjelpefond work scholarship, Vederlagsfondet, Rolf Nesch Scholarship, Ingrid Lindbäck Langaard foundation
Government guaranteed income from 2004.