Borchgrevink, Hild
I am interested in the temporary state of collective experiences, in the exercise of
understanding all materials as processes, in the instability of memory technologies and in how matter and attention are connected. I often work with text in different formats, from poetry and performance to sound art and music criticism.
Member of UKS, NBK, Norsk kritikerlag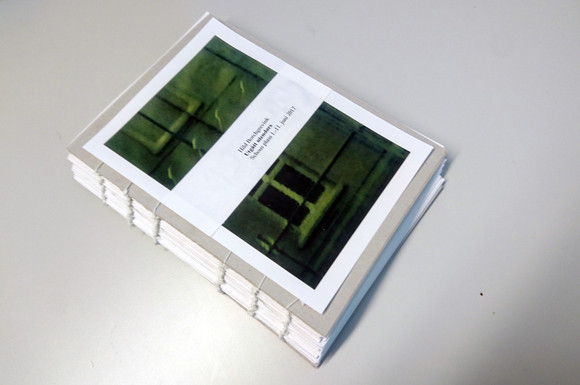 Hild Borchgrevink: Utgåtte utvalg / Expired selections (2018). Dummy for artist book.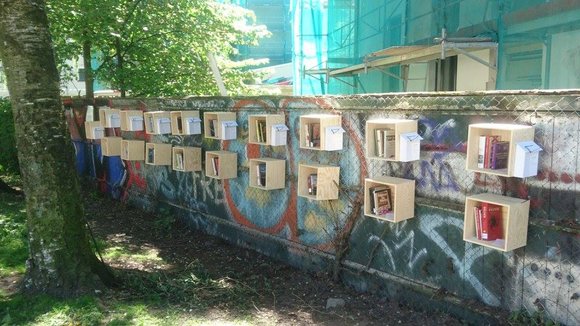 Hild Borchgrevink: Utgått utendørs (Schous plass, Oslo, 2017). 100 utgåtte bibliotekbøker, 19 hyller (én for hvert lokale bibliotek i Oslo), responskort og blyanter.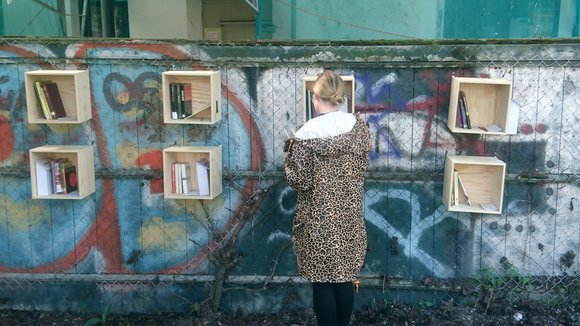 Hild Borchgrevink: Utgått utendørs (Schous plass, Oslo, 2017)
Planned projects and exhibitions
During Oslo Open I will show ongoing work based on written response from passers-by to the expired library books in my master project "Expired" (2017). A dummy for an artist book about the "Expired" was part of the exhibition Tenthaus Spring Depot at Tenthaus Oslo March 2018. The material has recently (april 2018) been shared and performed in Schouskollektivet's Research Room project.
CV
Hild Borchgrevink holds a master's degree in Art and public space from the Oslo Academy of the Arts. She has studied musicology and composition in Oslo, creative writing in Bergen and Tromsø, as well as performative criticism at Uniarts in Stockholm.
In November 2017 she was among 12 invited composers / sound artists in OSL Contemporary's exhibition Lyd og bilde. In addition to her artistic practice, she works as a music critic, writer and translator, and currently has a state scholarship as a critic.