Hess, Per
Installation, Light/neon, Painting.
In my work with a focus on color and existence I use different knowledge and techniques commentary. My work includes economic, political, philosophical and spiritual contexts where tension between traditional and new approach to color as culture bearer challenges our perception of what we see.
Light and color are a fundamental part of our mental activity and a key part of our consciousness. Today we know that light and color in itself does not have color, but the colors occur in the living being's experience of light, and that we as humans have one of the most extensive experiences of light and color.
My project also has an exploratory side where color is part of a scientific, universal and metaphysical context. In this context, I see neon light as a fascinating technique that directly points to the relationship between light and color both in atomic physics and quantum physics.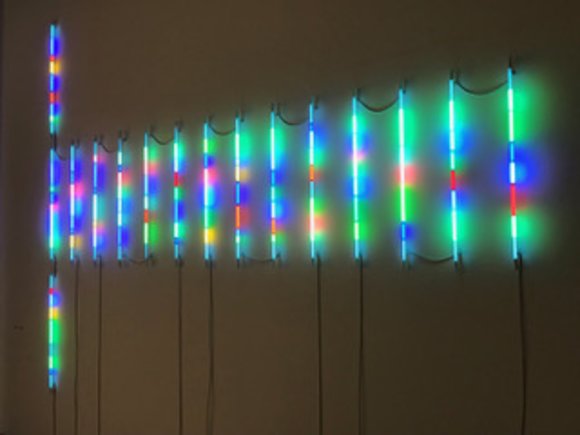 © Per Hess, "Open Borders" 2017. En innstallasjon vist i Palazzo Mora, Collaterale eventi, 57th International Art Exhibition, La Biennale di Venezia 2017.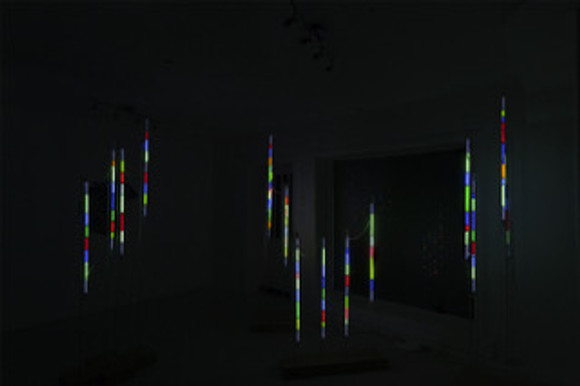 © Per Hess, "Sudden Rain", 2016. Installasjon ATOPIA artlab Oslo 2016-17.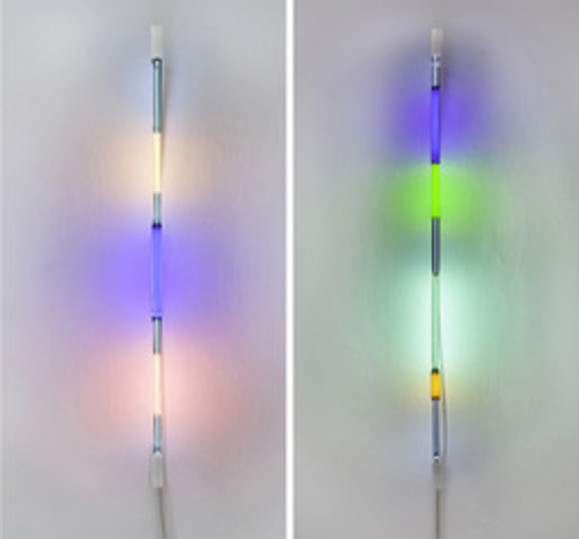 © Per Hess, "Kvantekromodynamikk". 2015. Installasjon Galleri Lynx, Oslo 2015.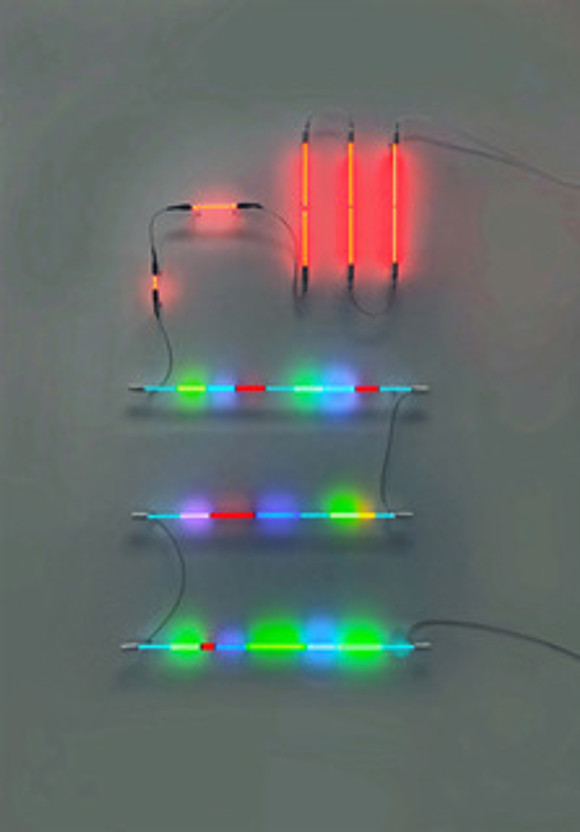 © Per Hess, "RGB Kvantekromodynamikk 2". 2017. Studioinstallasjon. Oslo.
Planned projects and exhibitions
2018. "Neonmeditations", Live consert/exhibition neoninstallation. Oslo (Ultima), Bergen, Trondheim.
2018. "Neon Argon Krypton", Bærum Arthall, Norway.
2019. "Personal Structures", Palazzo Mora, 58 Biennale di Venezia, Venezia, Italia.