Hanstvedt, Jorunn Irene
photo/textile
I am working with photography and textile in 2 and 3 dimentions.
In 2018 I will finsh an extremly time-consuming photo-project, where also textile takes an important part. I am "developing" photoes by handknotted wool. It took me 3 years to make the first one. I also experiment with photo transformed to handmade paper.
8 photobooks/objects are also part of the whole project.
The project focus on – time and value -
All the material used in this project are based on 2 working journeys to the south/west of China. I visited "the rest" of old communities, where everyday life are built on handmade and manual work, all close related to nature. I like to question our modern consuming societies through this artproject. I ask myself if there will be a future for us.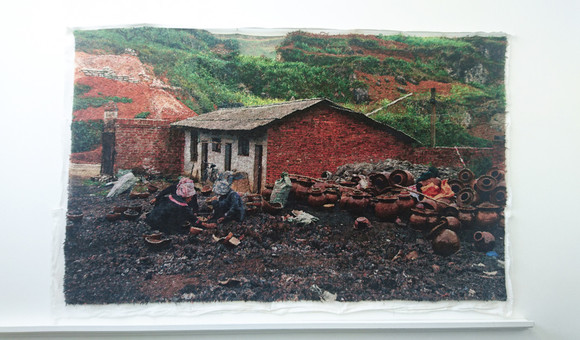 woolphotography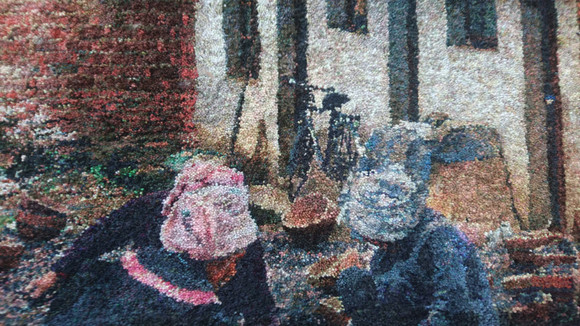 detail woolphotography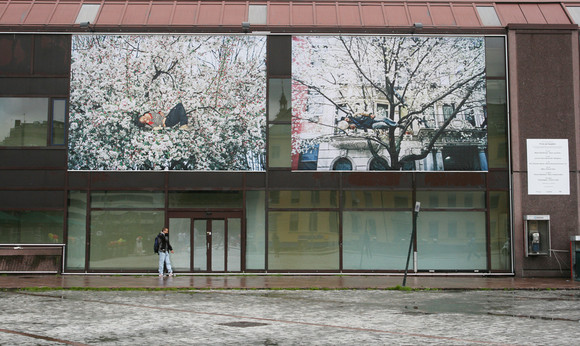 sleepers ( Oslo S)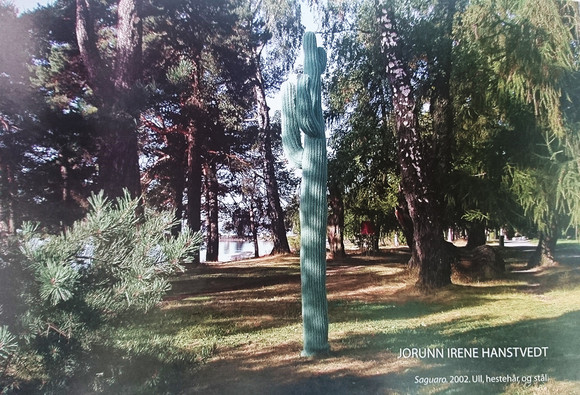 Saguaro ( knitted, wool 3,5 meter
Planned projects and exhibitions
The photoprojects "everything is with us", "goodbye hello goodbye"
will be finished in 2018.
CV
Kunstoghåndversskolen i Bergen, Vestlandets Kunstakademi, Statens Kunstakademi,
Utstillingsstipender, Reisestipender, 3-årig arbeidsstipend, GI
PS1 (artist in residence) New York, ISCP (artist in residence) New York
Separatutstillinger (utvalg) Galleri F15, Galleri SOFT, Galleri MGM, Galleri C/O, Kunstbanken Hamar, UKS, Galleri Trafo, Bergen Kunsthall, Oslo Sentralst. ( Mesen)
Gruppeutst. ( utvalg) Skulpturbiennalen, "somewhere else" Venezia Biennalen, "women" København, "cluster" Dublin, "likheter og forskjeller" Preus Museum, "nature highly artificially"Museum fur Kunst und Gewerbe Hamburg, "streets" Helsinki, PIG Oslo, "electra" Høvikodden Kunstsenter, "art textiles norway" Riga, Tartu art museum, Sofia National Art gallery, Ciurlionis National Museum of Art Lithauen, Clocktower Gallery New York, Høstutstillingen, Vestlandsutstillingen, AVE festival Arnhem, "brudd" OttoPlonk Bergen, "snowball editions" Lautom Galleri, "scandinavia house" New York