Aarre, Karen
Painting, drawing, printing techniques
Karen Aarre has her artistic training from The National Art Academy in Lisbon, Portugal and the Free Academy of Art, the Hague, the Netherlands. She also holds a DPhil in Social Anthropology from the University of Oxford, and has worked in documentary film making for BBC, NRK and TV2 for a number of years. These experiences inform her artistic practice. She works mainly figuratively with portraiture and landscape. She is deeply fascinated by the human urge to collect – be it objects, landscapes or experiences – as a a means to understand oneself, others or the physical world surrounding us.
Member of NBK and BOA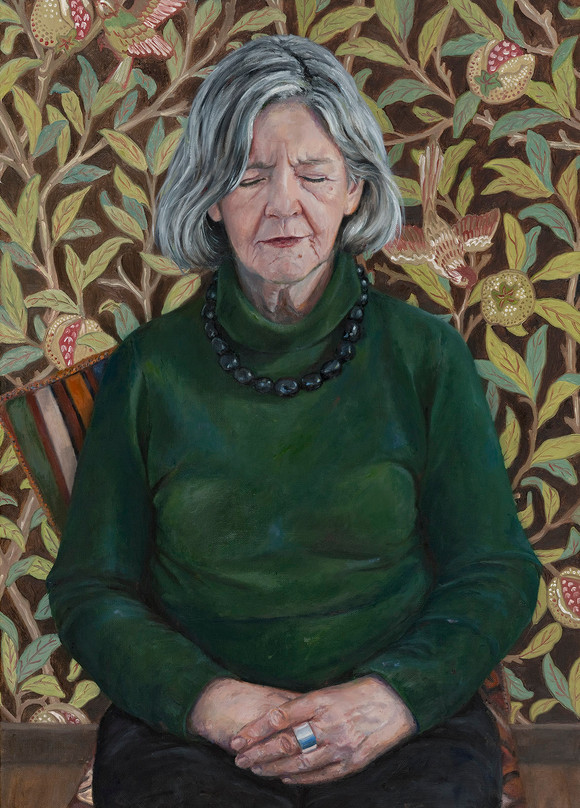 My Mother, Oil on linen, 2017, 50x70cm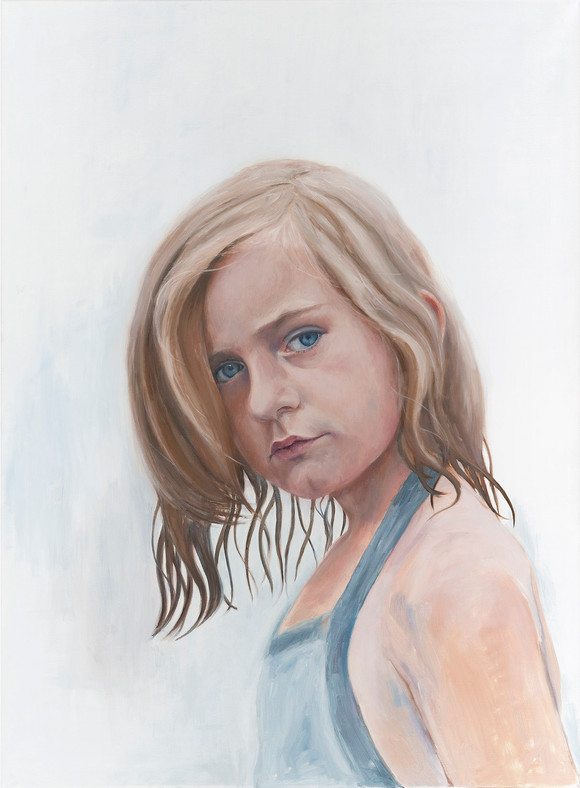 Maia, oil on linen, 2017, 90x120cm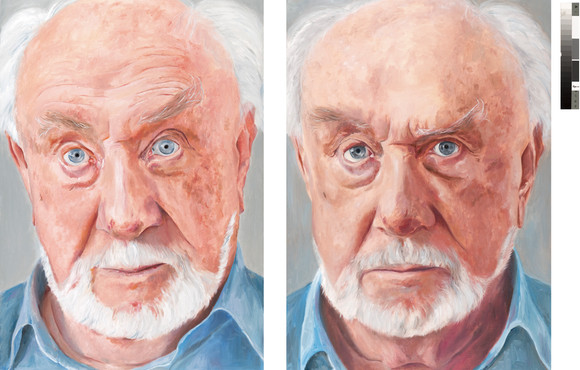 The Actor - Espen Skjønberg. oil on linen, 2016, 2x50x70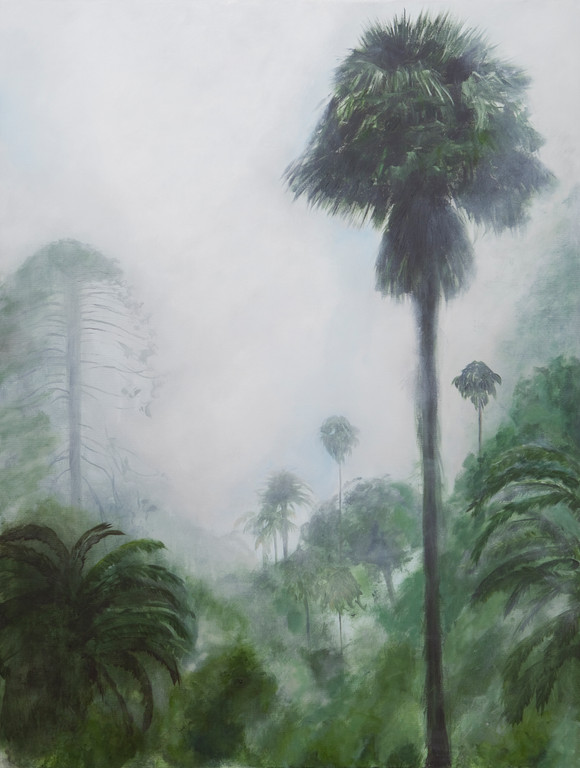 The Sound of a Bird Flying Low Across the Garden. Acrylic on linen. 90x120cm
Planned projects and exhibitions
Planning, among other things, an exploration of the collection of old photo portraits at the Pitt Rivers museum in Oxford, UK.
CV
CV
Curriculum Vitae
Karen Marie Aarre
b. 03.02 1972 London
Contact: Havna allé 10, 0373 Oslo
Tel +47 99720771
Website: www.karenaarre.com
Membership
NBK
BOA
Solo exhibitions
2014 Solo exhibition at Edvard Munch´s Winter Studio, Ekely, Oslo. October 2014. Exhibition entitled "White Beginnings". Curated by Joakim Borda-Pedreira.
2013 Solo exhibition at the Centro Cultural de Cascais, July 2013- Sept 2013. Exhibition entitled "The Sky Begins at Your Feet". Curated by Fundacao Dom Luis I.
Collective exhibitions
2017 Galleri Briskeby
2017 Dronning Sonjas Kunststall
2017 Oslo Open
2016 Oslo Open
2015 Oslo Open
2015 Collective exhibition at Rådhusgalleriet, Oslo. February 2015. Exhibition entitled "Kunsten å falle".
2014 Collective exhibition at Akershus Kunstsenter. December 2014.
2014 Collective exhibition of prints at the national heritage fortress Forte de Oitavos, Cascais, Portugal. Sept-Dec 2014. Exhibition entitled "Ultramarine".
2014 Collective exhibition at the Palacio do Egipto, Centro Cultural de Oeiras, Portugal. Sept-Oct 2014. Exhibition entitled "Lendo as Estrelas".
2013 Collective exhibition at WOA- Ways of Art, Alcabideche, Cascais. Exhibition entitled "One Ocean Four Views".
Collections
Colleccao Fundacao Dom Luis 1. Portugal
Câmera de Cascais, Museu do Mar. Portugal
Rikshospitalet, Norway
Dronning Sonjas Kunststall
Education and Work experience
Art
2011-2012 
Faculdade das Belas Artes (Faculty of Fine Arts), University of Lisbon, Portugal. Final year visiting student of painting.
1990-91
 Vrije Academie voor Beeldende Kunsten (The Free Academy of Visual Arts), The Hague, The Netherlands.

Other
2000-2009
 Documentary film director, producer, researcher, and video journalist for BBC television, NRK (Norwegian public broadcaster) and TV2 Norway.

1996-2000
 DPhil Social Anthropology, University of Oxford, UK.

1994-1996 
MPhil Social Anthropology, University of Oxford, UK. Awarded Distinction.

1991-1994 
BA Honours Development Studies and Social Anthropology, School of Oriental and African Studies, University of London, UK.

Short courses
2017 The Sustained Pose, Slade School of Fine Art, London, UK.
2016 Contemporary Portraiture, Slade School of Fine Art, London, UK.
2013 Etching techniques with Mary St. George, Portugal.
2012 Painting the face. Portrait course at The Prince´s Drawing School, London.
2010 Silkscreen printing, Norske Grafikeres Verksted.
2007 Videojournalism – filming and editing, NRK.