Midtskau, Matthew Quentin
Sculpture, weaving, installation.
I work primarily with sculpture, installasjon and Polynesian weaving. My practice is driven by investigations into sustainability, pre-industrial crafts, spatial awareness and formalistic approaches towards primitivism.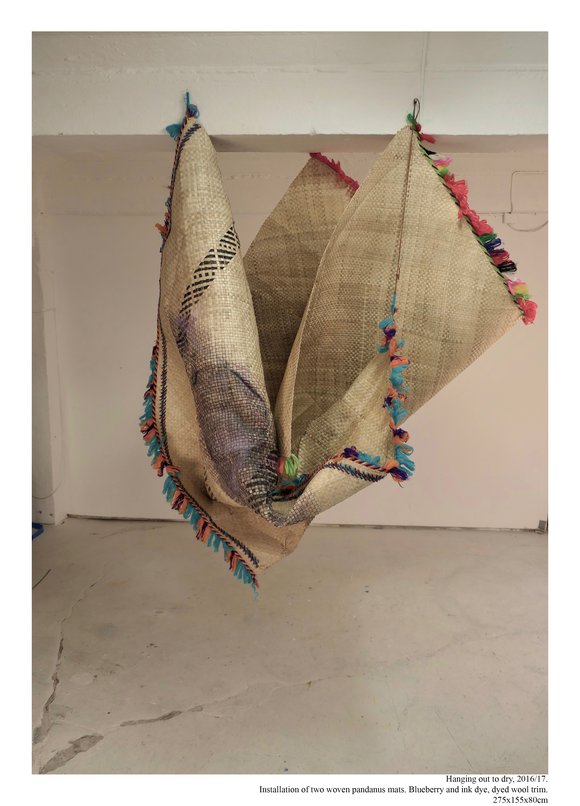 Matthew Quentin Midtskau. Hanging Out To Dry, 2016/17. Woven mats, blueberry dye, dyed wool trim. 275x155x80cm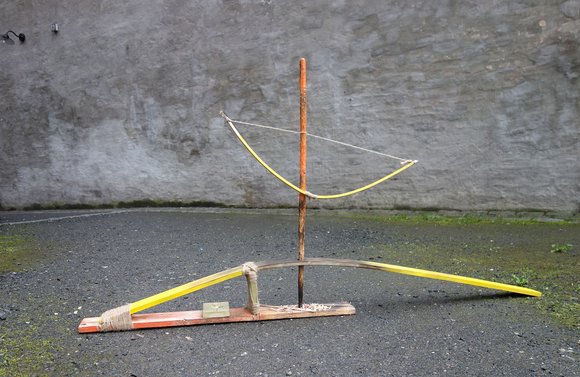 Matthew Quentin Midtskau. When The Lights Went Out, 2016. Fire making sculpture. Wood, twine, paint. 190x110x40cm.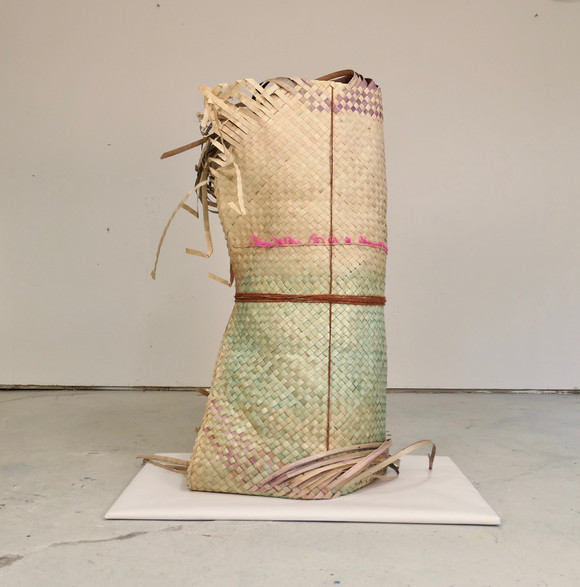 Matthew Quentin Midtskau. Post Colonial Identity Crisis, 2017. Woven pandanus leaves, natural dye, coconut husk. 120x60x40cm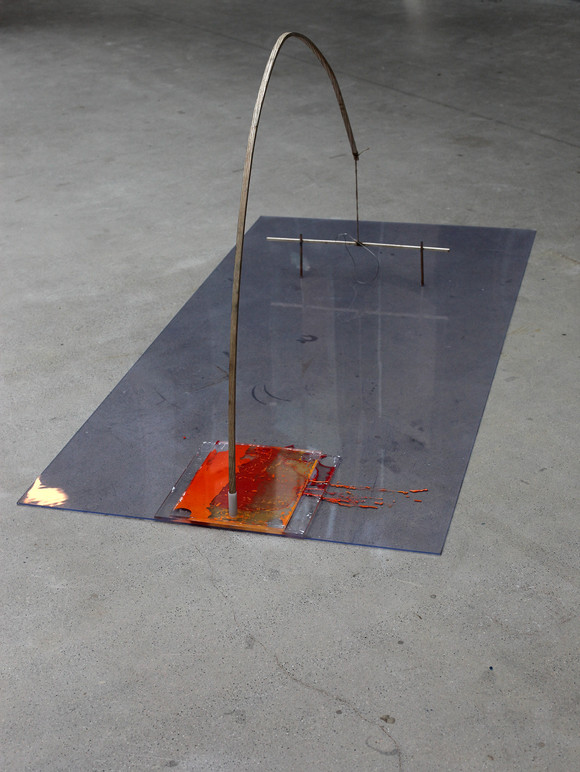 Matthew Quentin Midtskau. Let's Eat Out, 2016. Animal trap sculpture, plexiglass, wood, paint, metal rods, string. Reclaimed materials. 215x100x 110cm
Planned projects and exhibitions
Fall 2018 – Exhibition at Norwegian Sculptors Association.
CV
Education
2016, MA, Master Degree, KHiO
2014, BA, Bachelor Degree, KHiO
Upcoming Exhibitions
October 2018, Norsk Billedhogger Foreningen, Oslo, Norway
Previous Exhibitions
June 2017, Group exhibition, FSC, Copenhagen, Denmark
May 2017, Book Publication (Vincent Killing God), Amazon.com
October 2016, Solo Exhibition, Future Suburban Contemporary (FSC), Copenhagen, Denmark.
September 2016, Artist Lecture, 2016 Kunsthøgskolen i Oslo
2016, MFA Graduation Kunsthøgskolen i Oslo, Norway
2015, Nasjonal Skulptur Bienalle 2015, Vigelands Museum
2015, Under Brua Kunst og Musikk Festival, Hamar, Norway
2015, Loading 33% – KHiO mid-term Master 1 show
2014, Renault Commission – Public Art Sculpture, Oslo Central Station
2014, Bachelor Exhibition – KHiO
2014, Put Your Ear to the Ground #1 – Solo exhibition Galleri Seilduken
2013, Material & Making – Group exhibition Søylegalleriet KHiO
2012, Elva Langs Kulturnatt, 2012, Oslo
2012, Corpus & Making – Group exhibition Galleri Seilduken
2012, Elva Langs Kunst og Kulturnatt – KHiO
2011, Hot or Not – Group Exhibition Søylegalleriet KHiO
2010, QBA Cafe Commission – Mural
2009, Misadventures OCF – Galleri View, Oslo
2009, Book Publication RoQu – Solo launch, Galleri View, Oslo
2006 – 2009, Singer, Billy Diesel Band
2006, Graduation Exhibition – Oslo FotoKunst Skole, City Hall Oslo
2005, LangKaia Group Show – Oslo FotoKunst Skole, Oslo
2004, Group Show – South China University, Guangjou, China